This painting is called "New Day."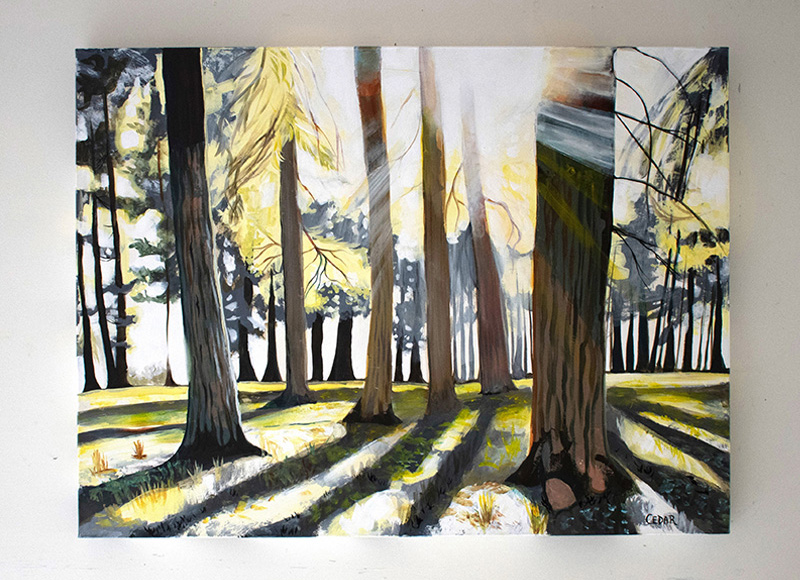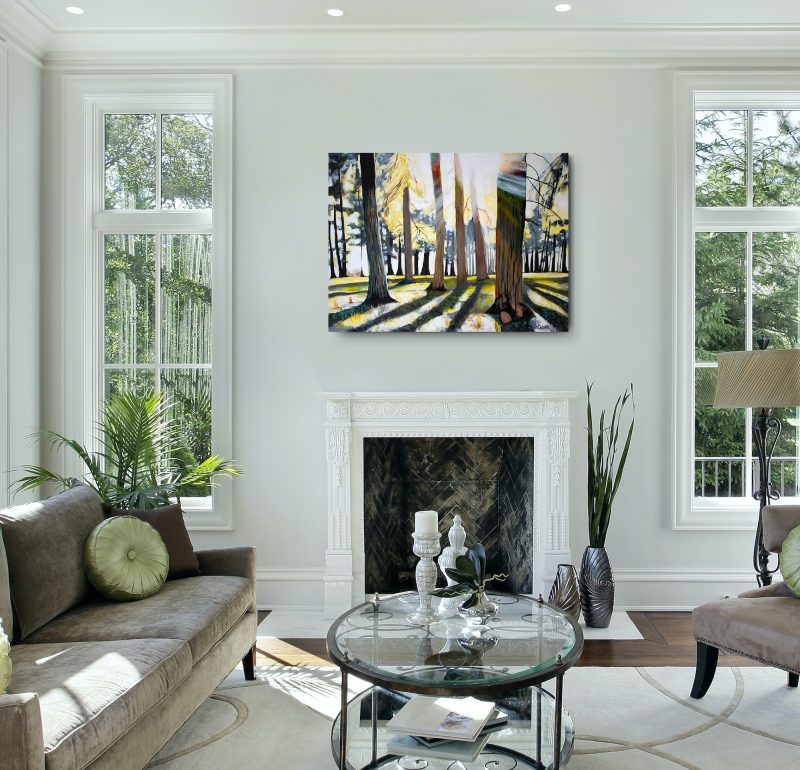 It is based on the same location as my painting, "Golden Memories," (Mt. Scott Park in Portland, OR) and it could be its companion piece. When I painted both these paintings, I was thinking about the experience of finding hope and beauty even in painful moments.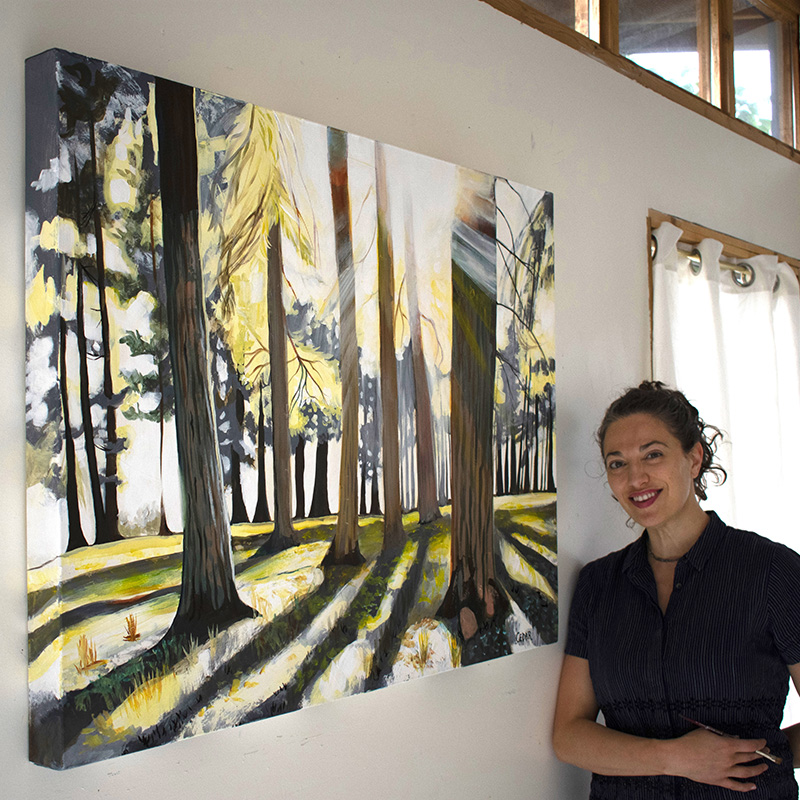 This painting transports you to a sunny and peaceful place.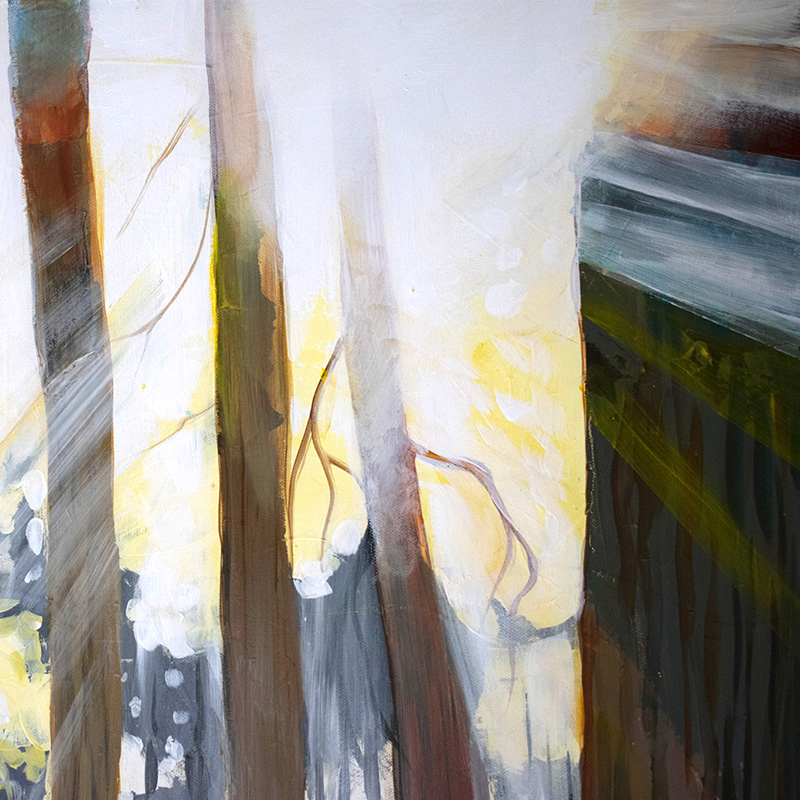 As the brilliant white light streams towards us from the background, it bursts around the edges of the trees and makes them glow with a hint of rainbow colors. Parts of the tree trunks are obliterated by the light.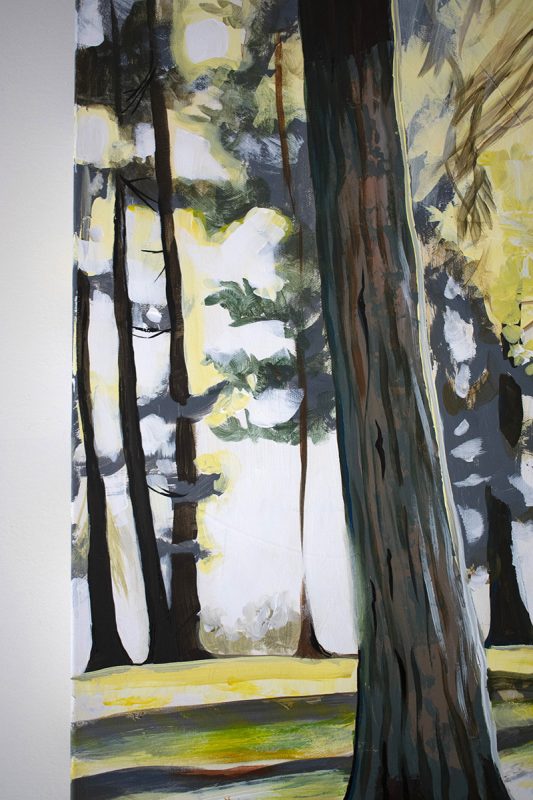 The sun behind the trees casts dramatic long shadows across the ground.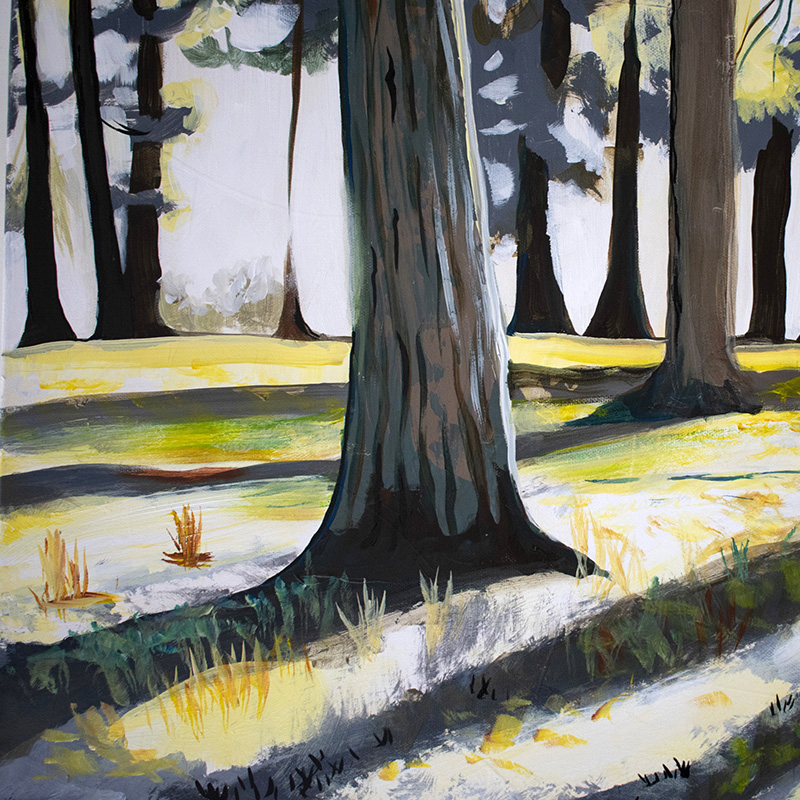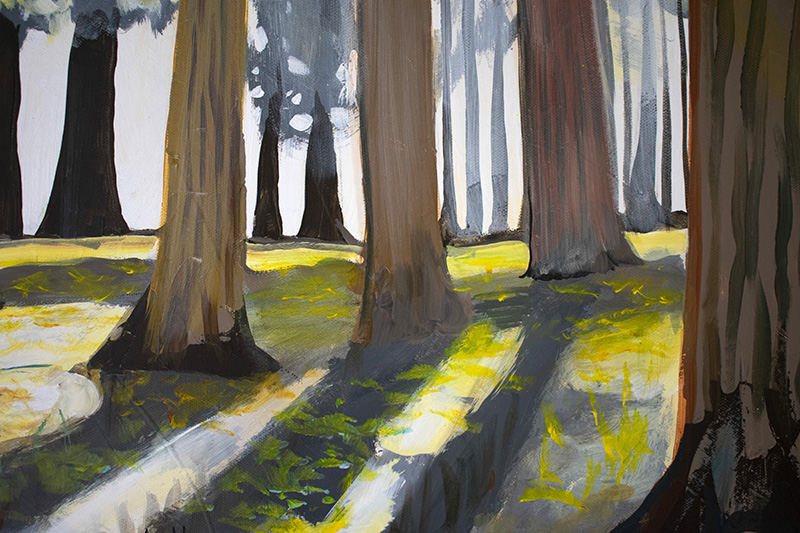 This painting is so full of happy yellow light that it seems like a source of light hanging on the wall, and can brighten up any room.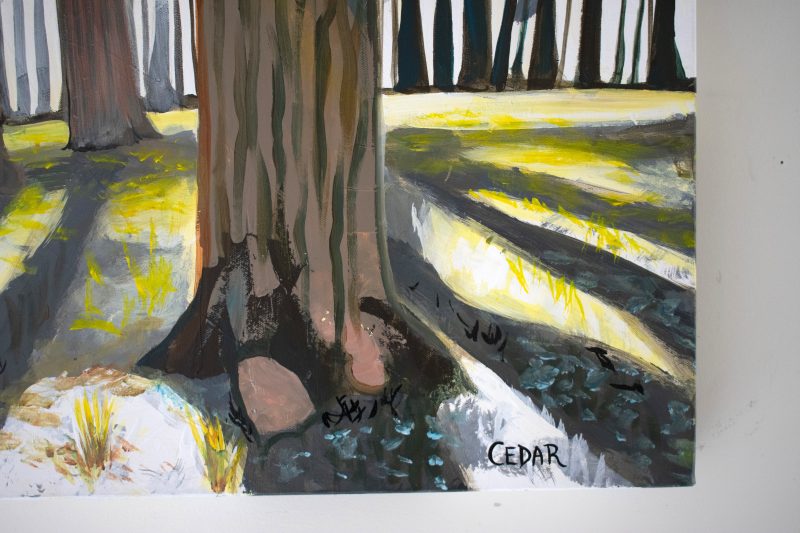 It gives the feeling of a fresh start, or a new day.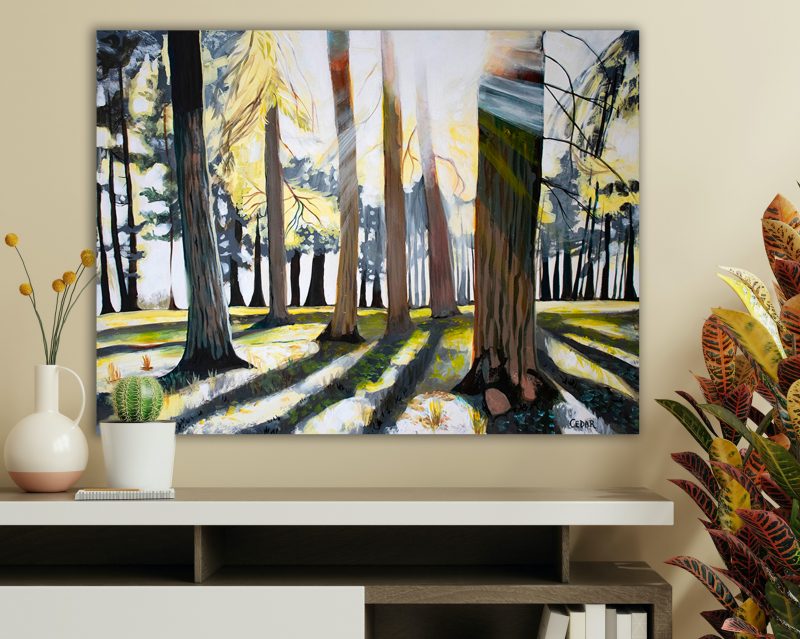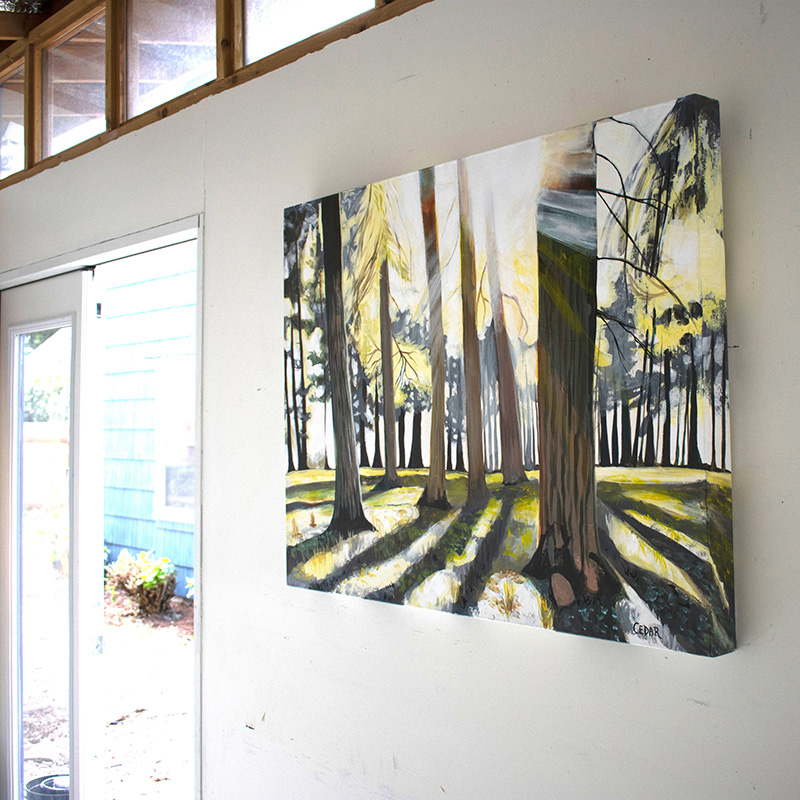 At 30″ x 40″, this painting is large scale but not so large that it can't fit into most homes. It's the perfect size for over a fireplace or sofa.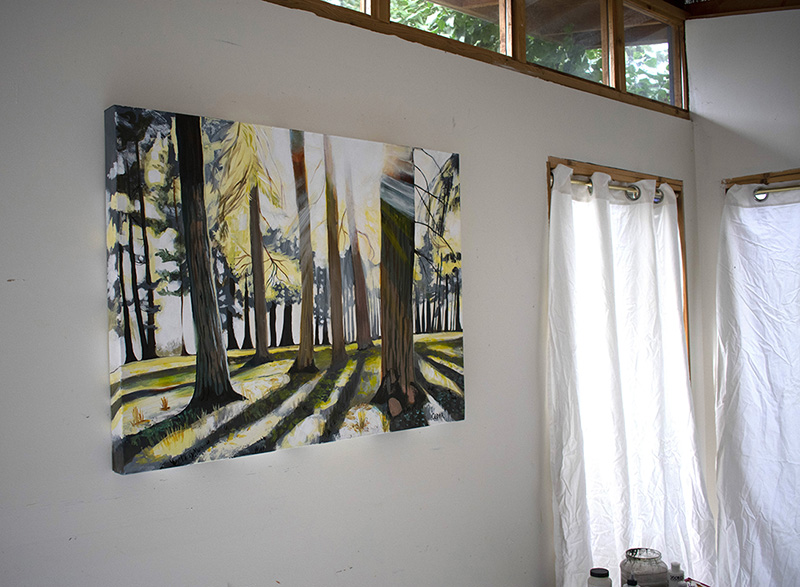 The neutral tones of black, white and brown are harmonious with the cheery yellow. This painting will look good on either a dark or light wall.

Check out this Instagram reel to see (in 15 seconds!) how I created this painting: