This 36″ x 60″ acrylic painting is called "Golden Memories."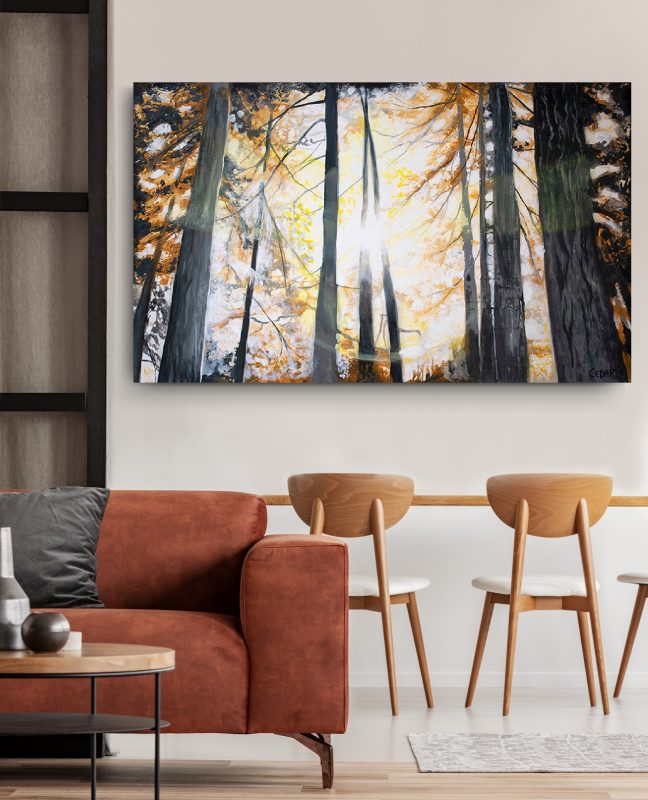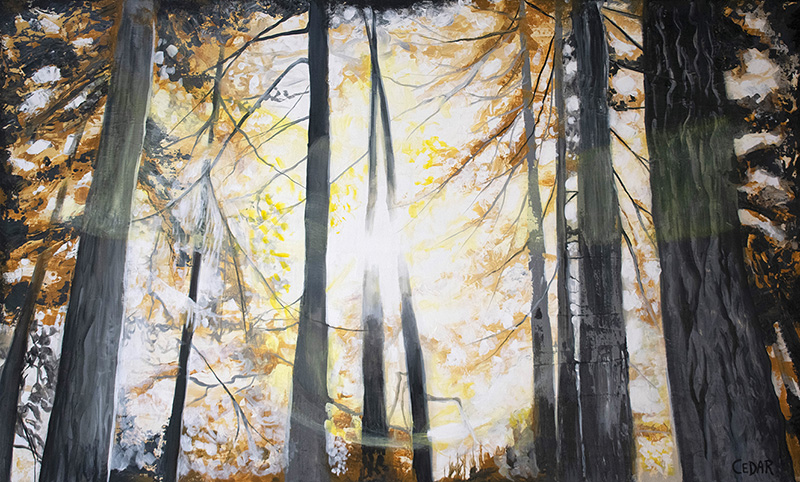 I took the reference photo for this painting while walking through the woods in a park near my home.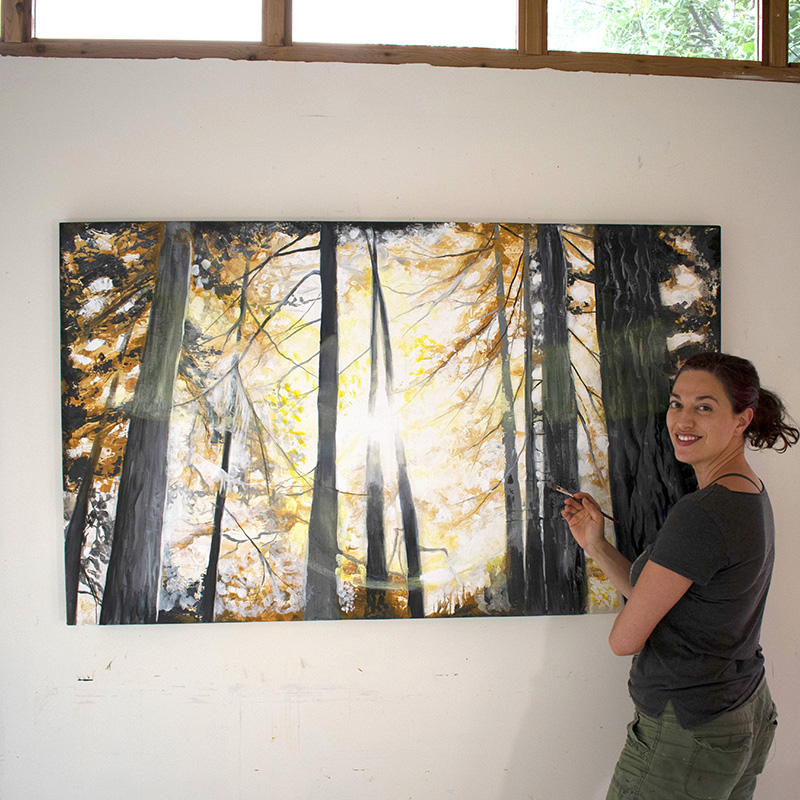 At the time, my heart was heavy with some personal losses from the past two years. But as I walked through the beautiful forest with the sun shining through the trees, I also felt a moment of peace and happiness.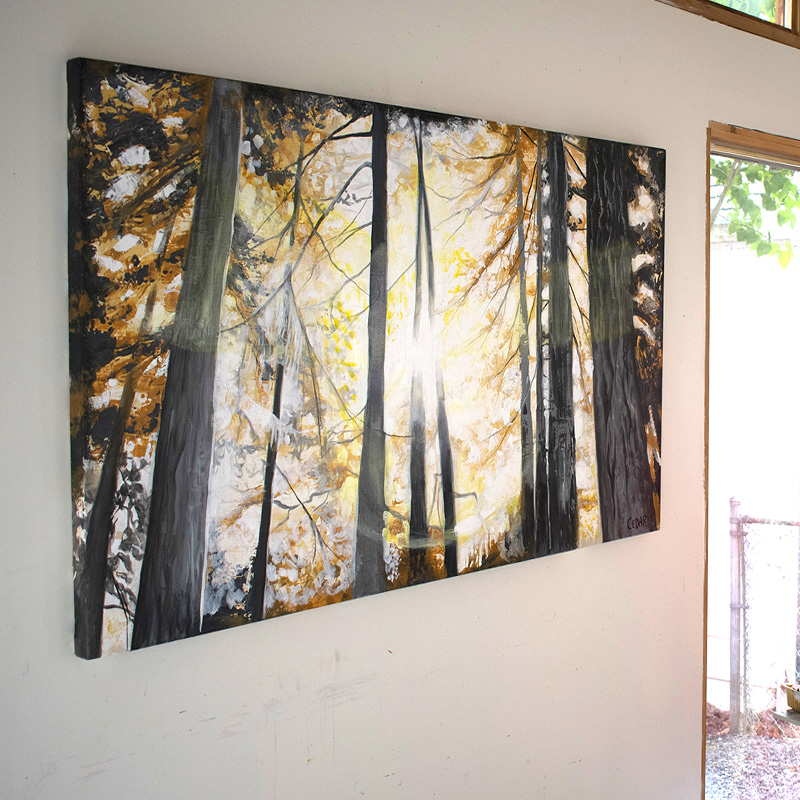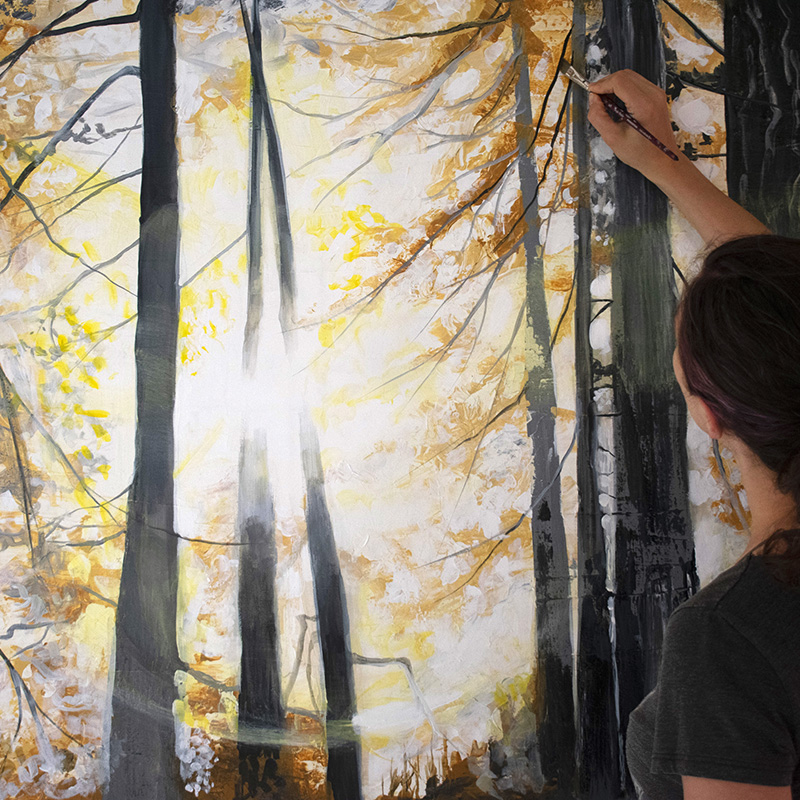 Life can be bittersweet when the pain of loss exists alongside gratitude for the present moment.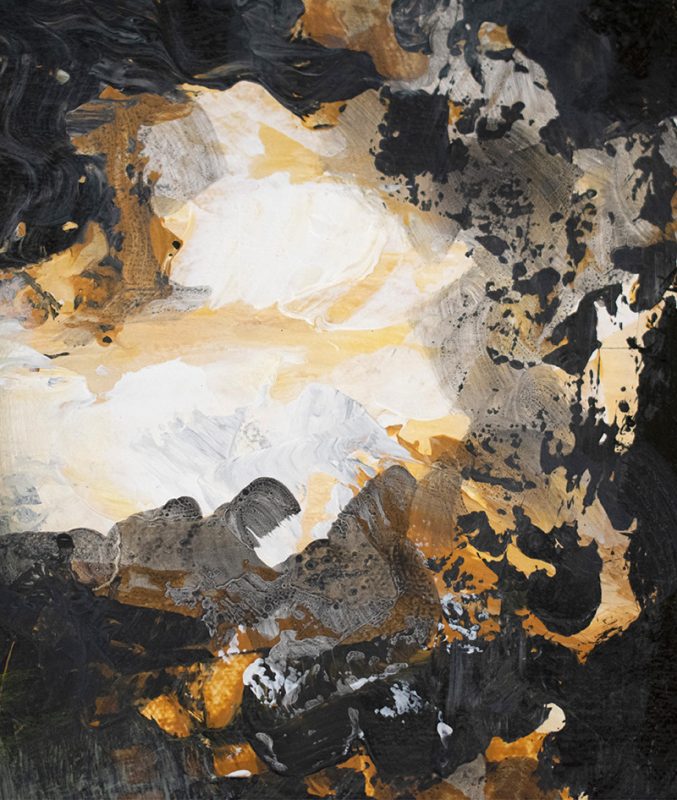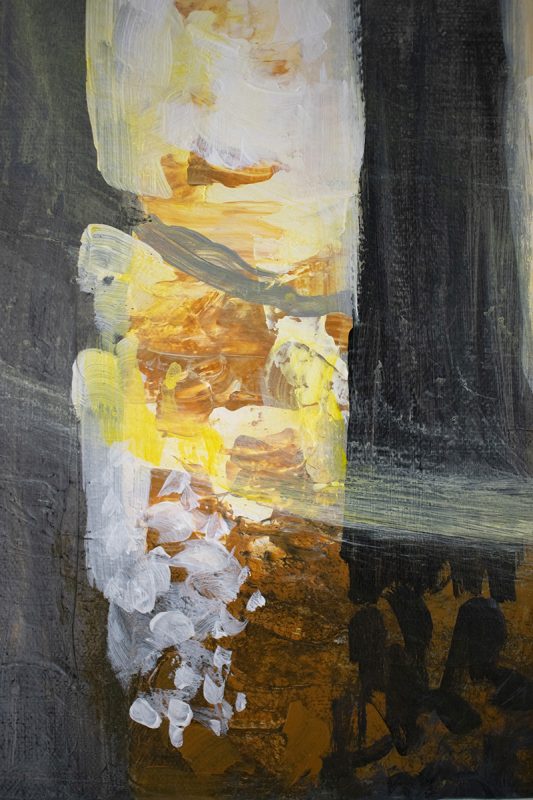 The light and dark can both hit us at the same time. So it's appropriate that this painting turned out so high-contrast!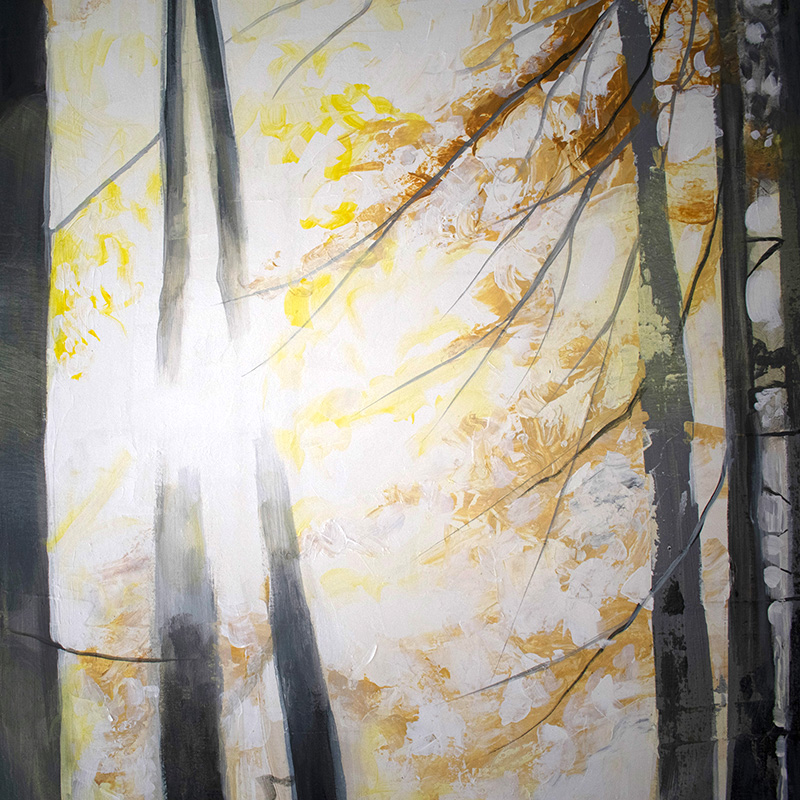 The color palette in this art is gold, yellow, white and black.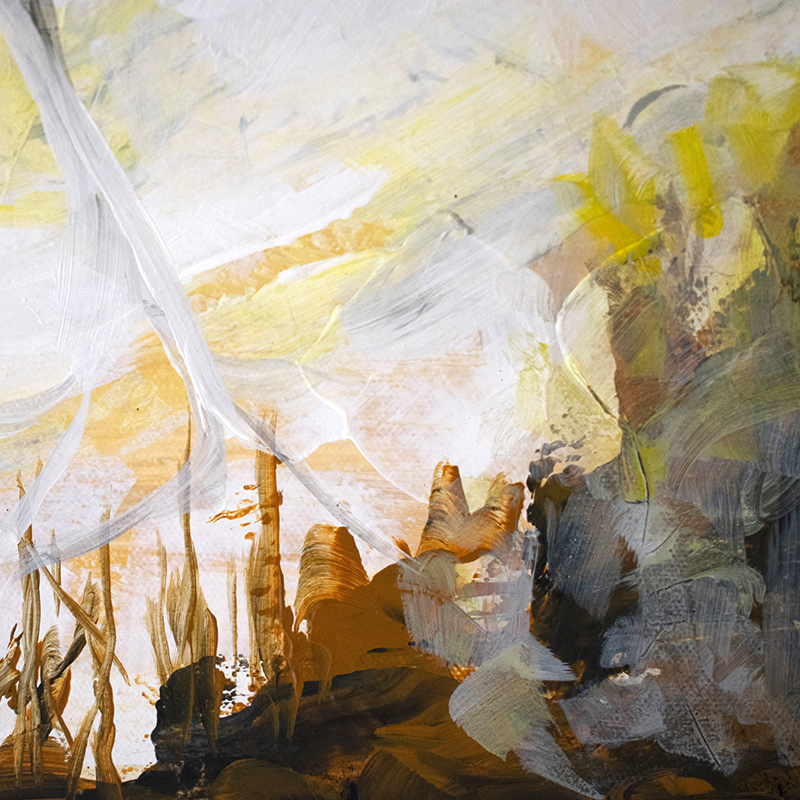 This autumn color scheme is warm, earthy and harmonious. The overall effect is almost of a sepia tone, which gives the association of nostalgic memories.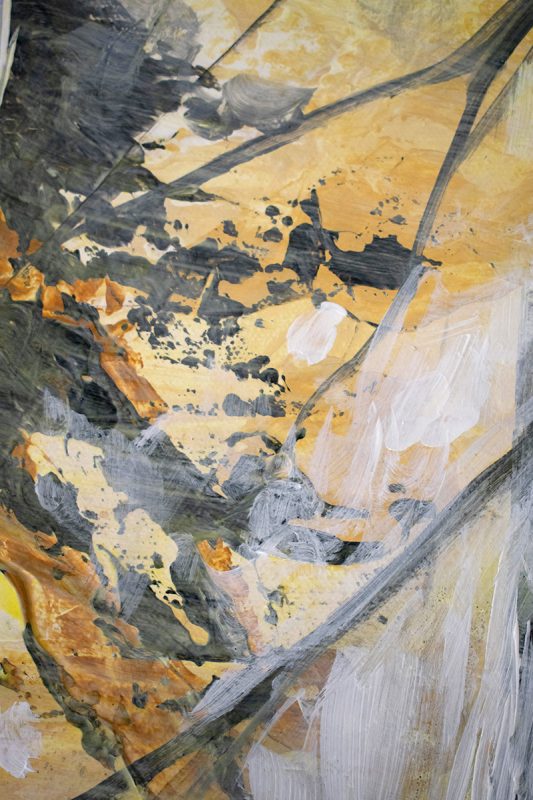 I built up the surface of the painting in many layers of paint scraped, dripped, and painted on with different kinds of brush strokes.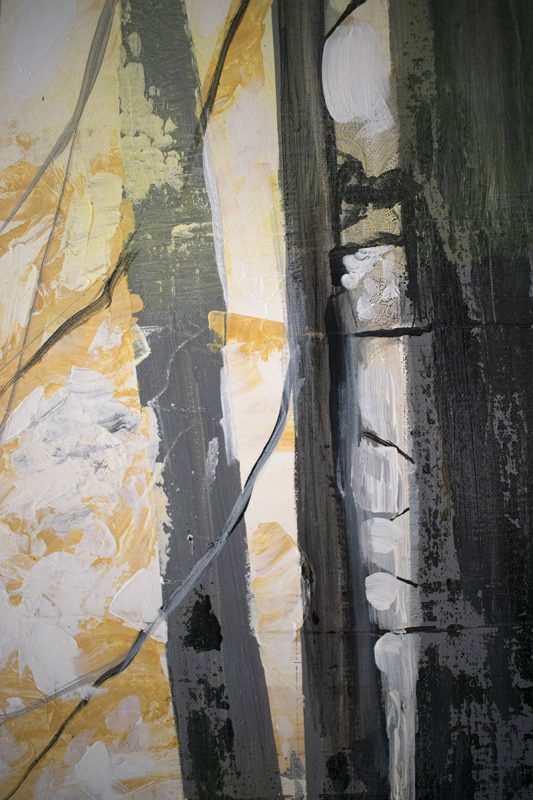 The resulting effect is such that when your eyes travel across the painting, it's like looking at many abstract paintings within the larger representational painting.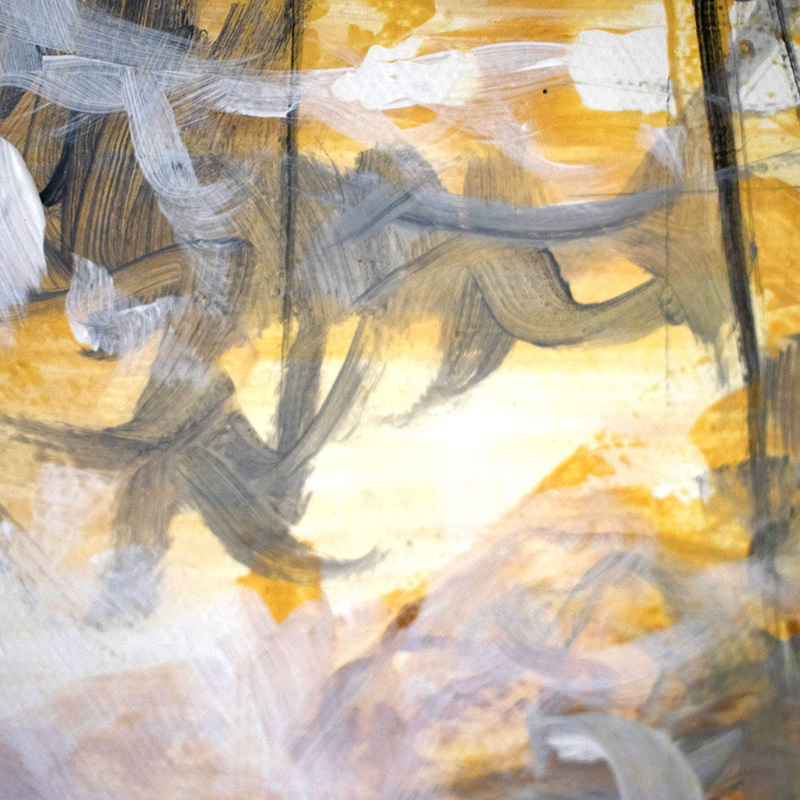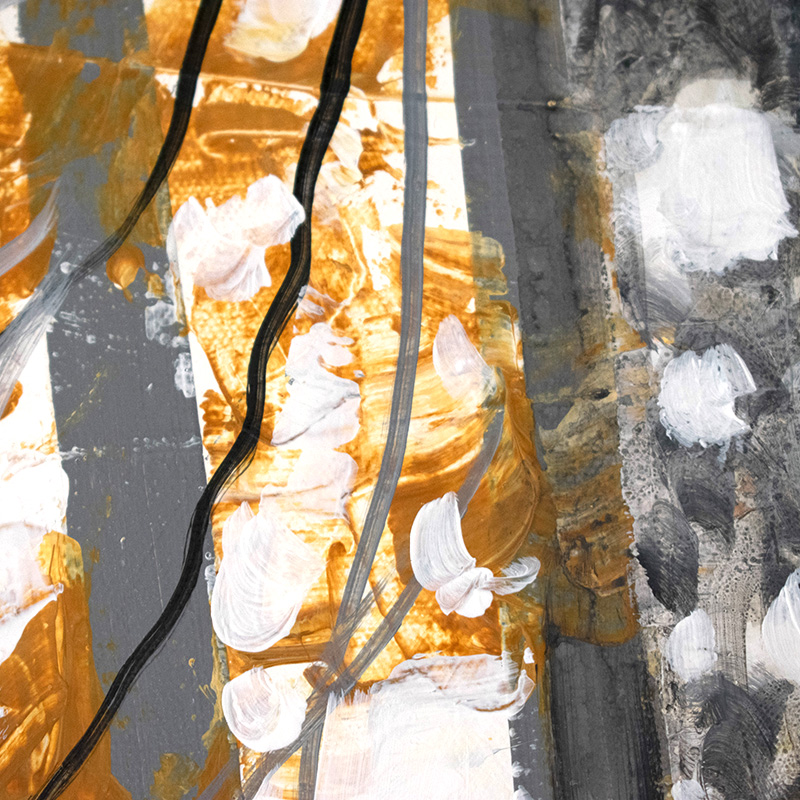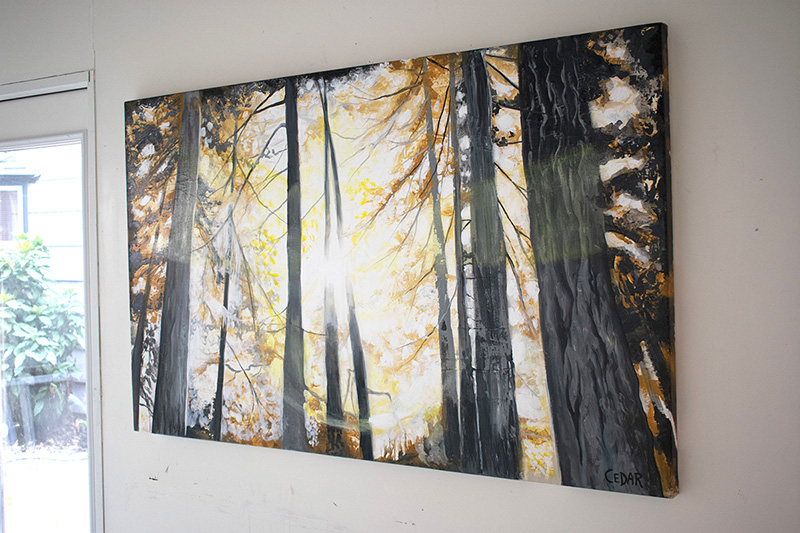 Because this painting is five feet across, pictures cannot convey the experience of seeing it in person! It takes up quite a large wall.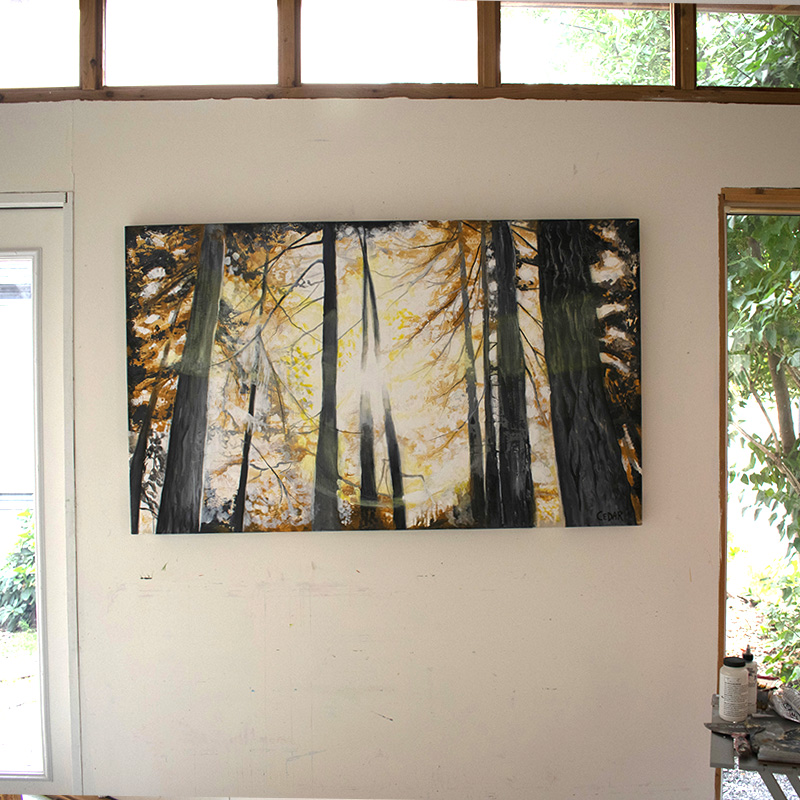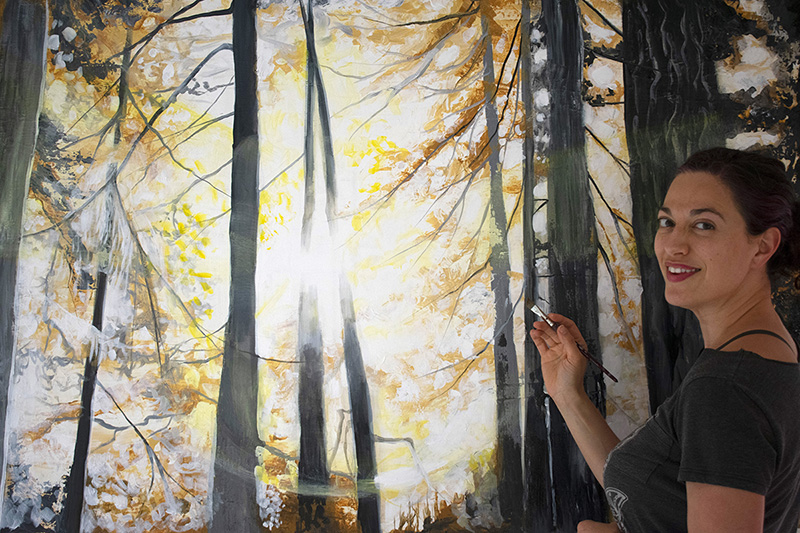 Here is a quick time lapse of the creation of this painting!
Here you can imagine the possibilities for how this art looks on the wall!