This oil painting is a little divergence from my usual style: "Pacific Northwest Dreams."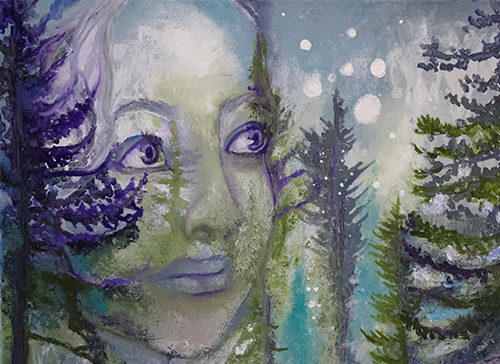 On the left, the face of a young woman, semi-translucent to show her mind is completely immersed in the setting, is superimposed on the blue-green landscape, her eyes gazing dreamily upward. She is soaking in the fresh, cleansing rain-scented air.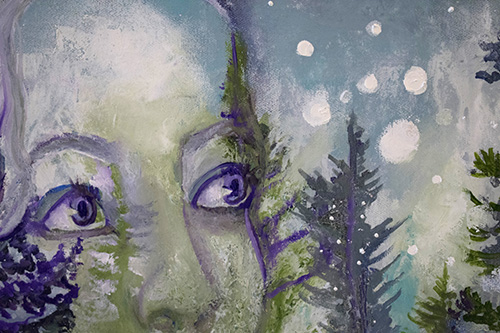 She feels the healing, refreshing power of nature. She absorbs a calm, sleepy feeling from the uniquely soft cool grays of winter in the Pacific Northwest.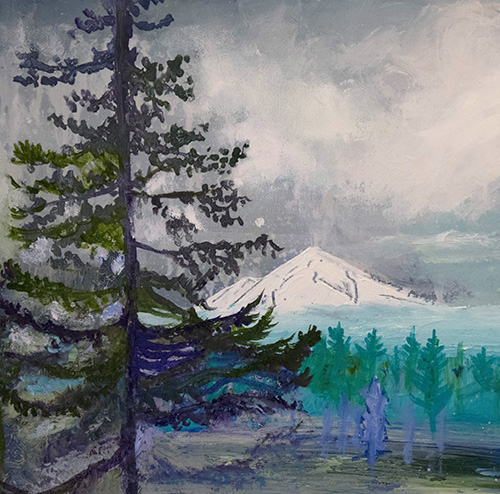 Mt. Hood in the far distance is framed by the evergreens of Mt. Tabor Park, in a blue-gray misty sky.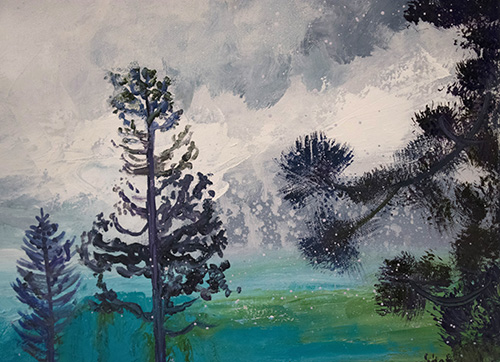 Moisture fills the air throughout the image, from soft misty clouds to large spatters of raindrops.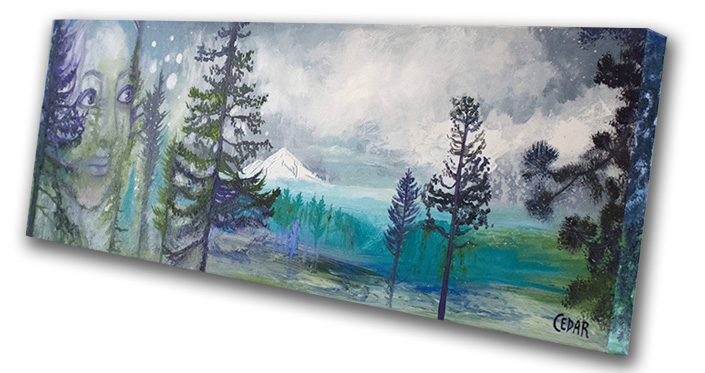 This panorama-format painting is 3 feet across.