Here is a recently commissioned pet portrait I did:
"Orange O'Malley."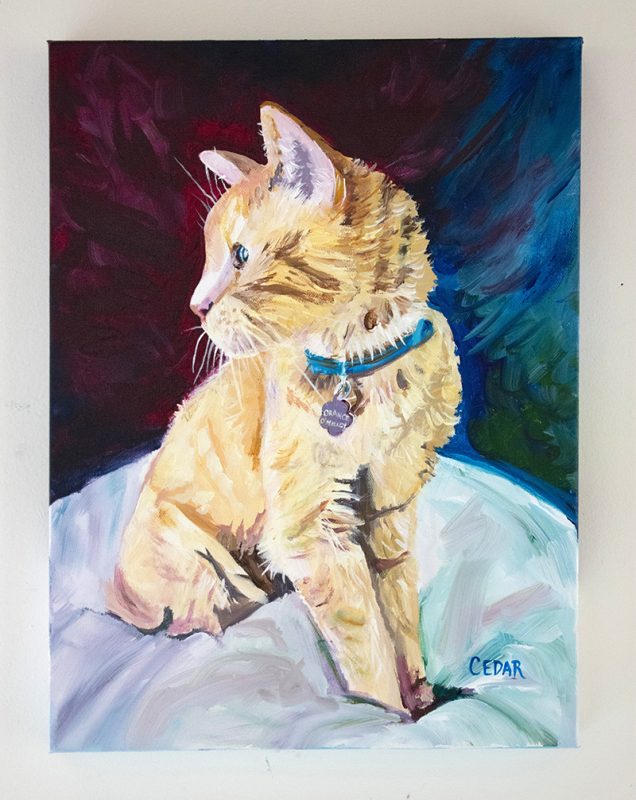 I made this painting on the client's request as a companion piece to an earlier painting I did of their other cat, Pebbles. You can see the two paintings together here.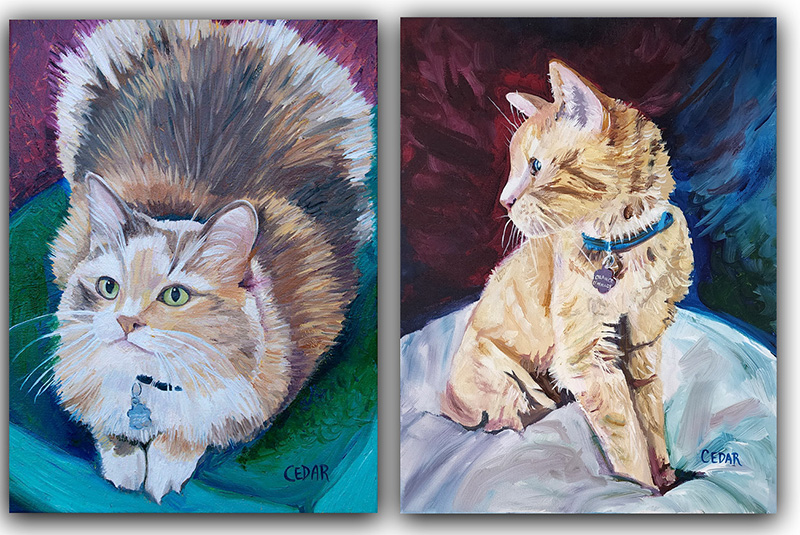 I intentionally matched the colors so the two paintings would display well together.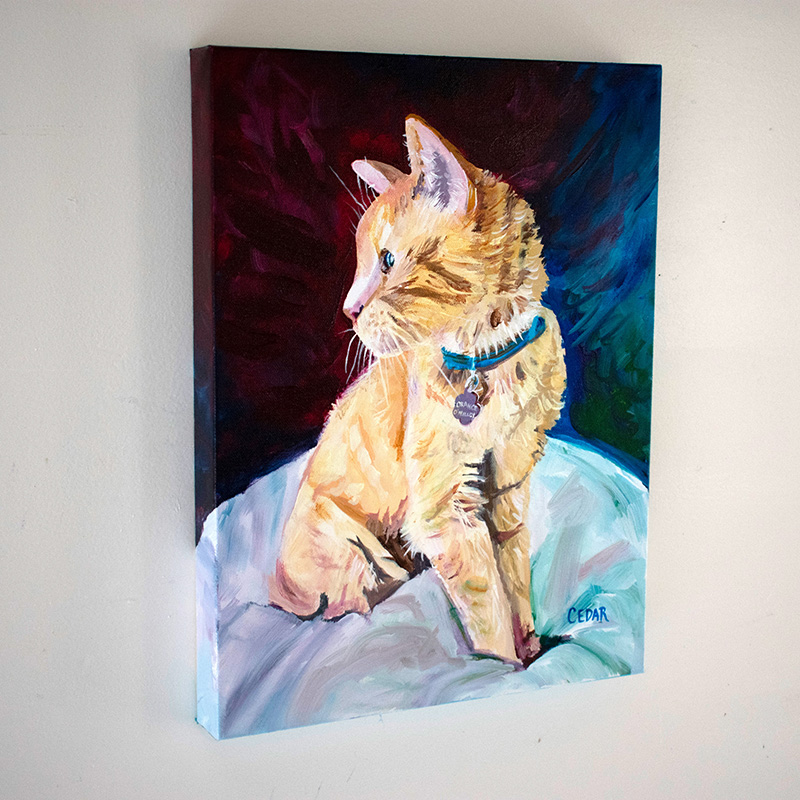 It was fun to capture the intent focus of the cat's gaze off to the side. Although his eye is a very small part of the painting, it immediately draws the viewer's attention.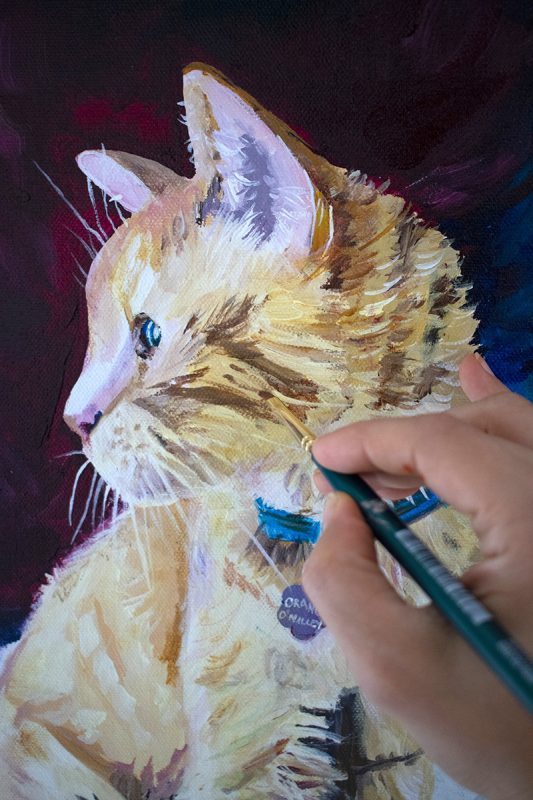 The blue color in the eye goes with the accent of the bright blue collar.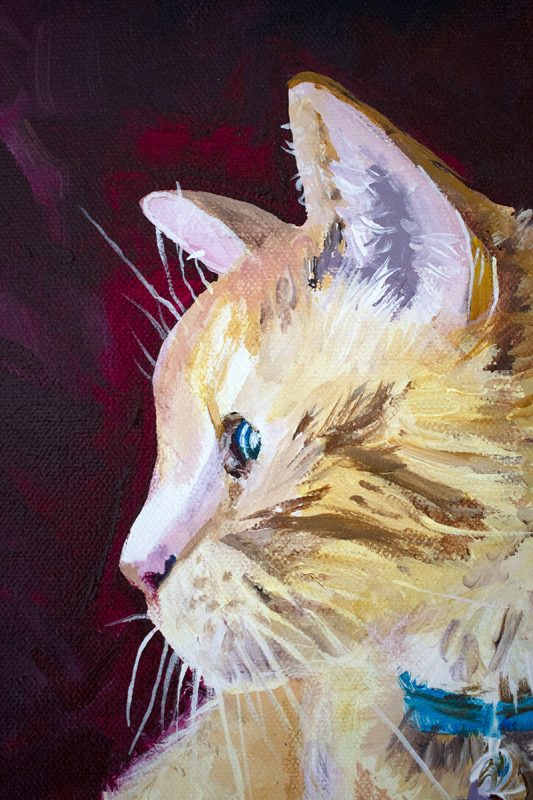 Tiny details, like the cat's nametag, are included, without losing the looseness and expressiveness of the brush strokes.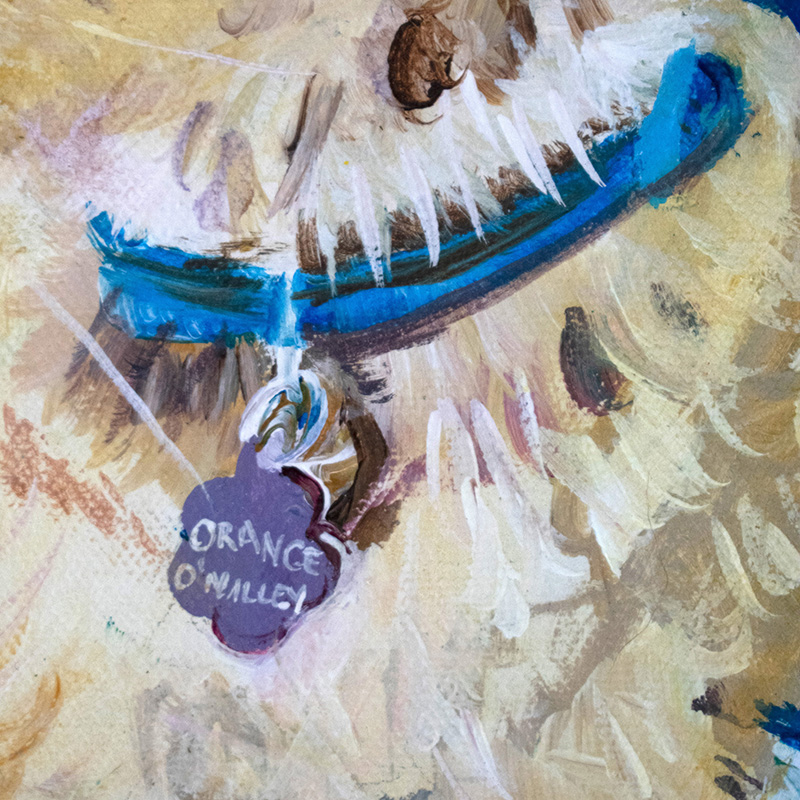 This loose expressiveness is more exaggerated in the background, where I used a larger brush and avoided over-working the paint, to keep these brush strokes.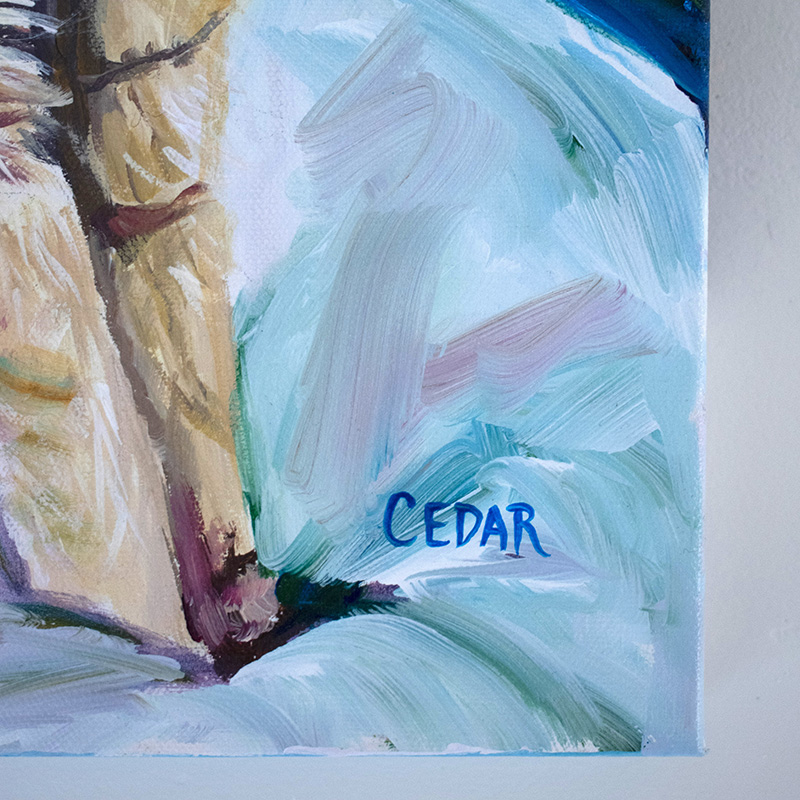 The cat is still and focused in the middle of the expressive background, capturing a moment in time and pulling us into his world.