The studio is still an ongoing project, with many details yet to be finished, but I've gotten it to the point where I've moved in and it is a functional work space.
Portland Open Studios is happening this week, so if you're local to me, you can come visit this weekend! For my friends all around the world who who can't visit my new studio in person, here are a few pictures taken yesterday.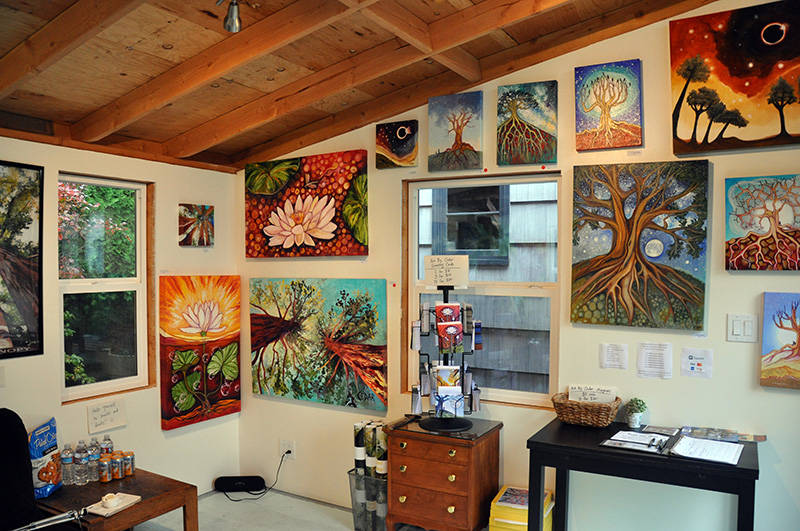 The walls are full of art!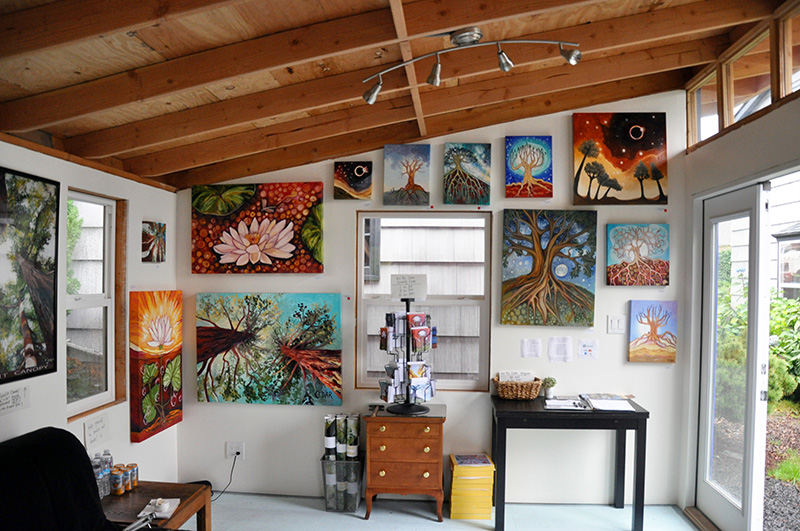 I'm going to be moving things around constantly over the coming months as sold work is shipped and new work is created. But I had to document this moment when the whole studio is set up so beautifully.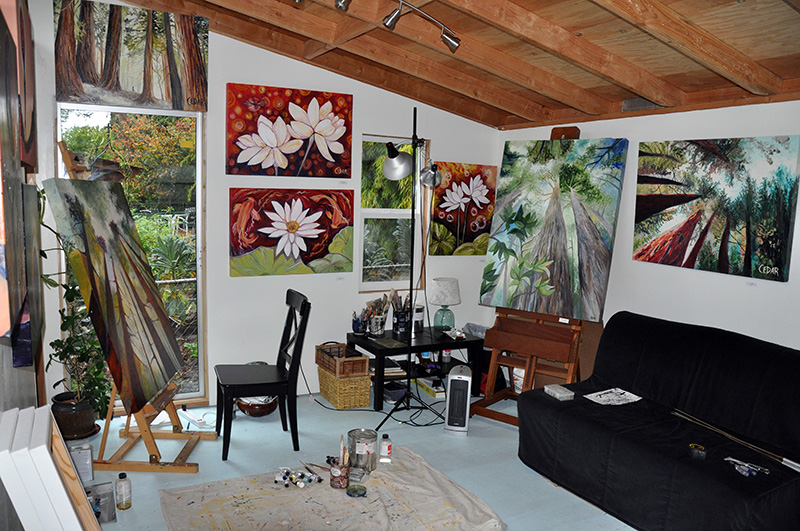 I'm all ready for more visitors this weekend–the second and last weekend of the Portland Open Studios tour!