There are 4 new additions to my Sunflower Series. All are 16″ x 16″ x 1.5″, oil on wood panels.
Red Sun IV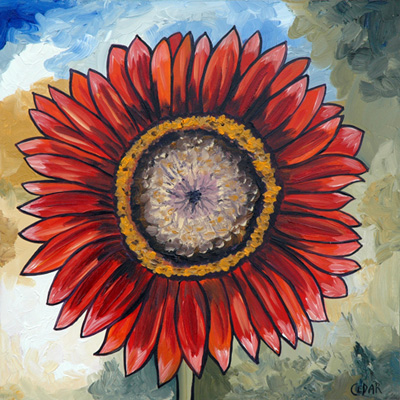 Sunspot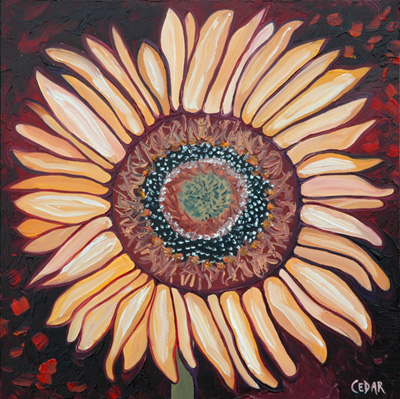 Floristan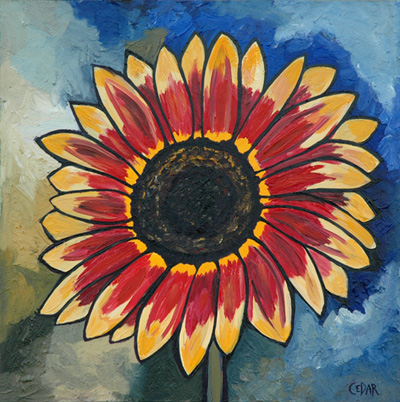 Ring of Fire II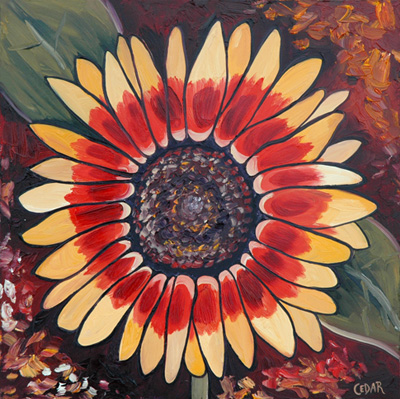 Some close-up details: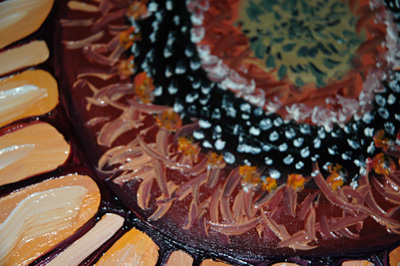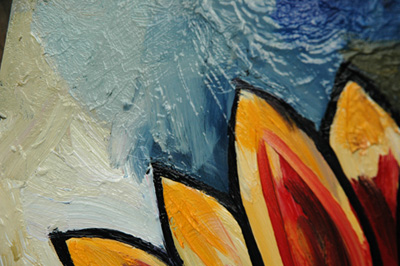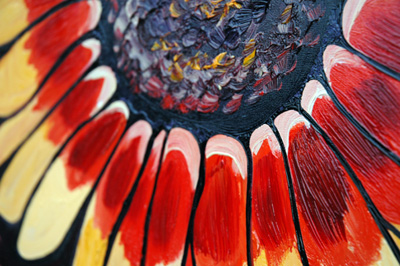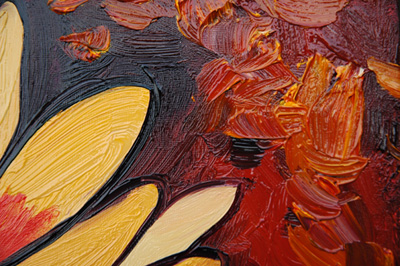 Video!
I have not forgotten that I promised to answer some common questions about art. So, why is art so dag nab expensive anyway? Click here to read my answer!
Another thing I commonly hear from people is something along the lines of: "Isn't art supposed to be deep and meaningful?" "I don't get it." "I don't understand art, but I know what I like." These statements really apply to abstract art, but they apply to my work as well. So next time I will attempt to answer another doozy: "What is the meaning of art?" (And more specifically, my art, because that I can talk about.)