MUDBONE GROWN UNITY FARM
In June 2018, I worked on a team to help finish a mural in Southeast Portland.
In July 2018, I was added to the Regional Arts & Culture Council's Muralist Roster.
And in October 2018, I finished a beautiful mural for Mudbone Grown Unity Farm at Oregon Food Bank!
I've been doing volunteer shifts in the gardens there for a couple years. I very much admire the work of Art and Shantae, the leaders of this urban farm.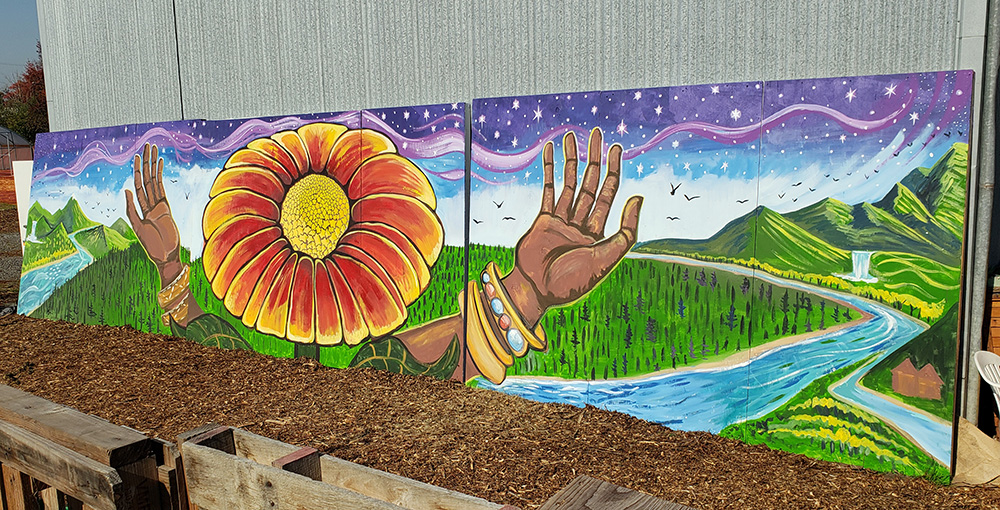 The design for this mural was sketched out by urban farmer and artist Edward Hill before I arrived to do the second half of the work.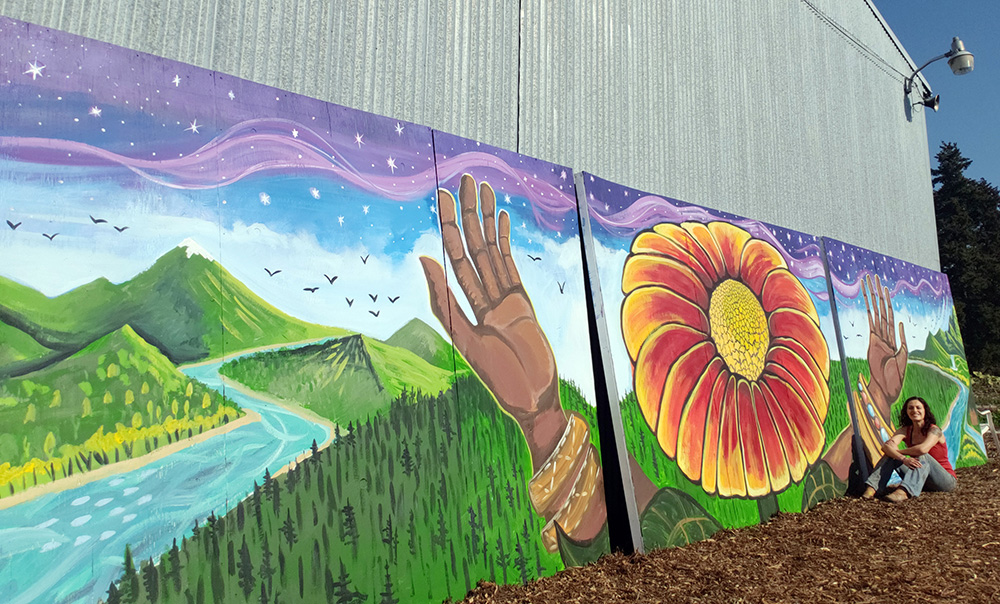 I finished filling in the color and added all the finishing details to bring it together into this gorgeous, nature-inspired completed mural.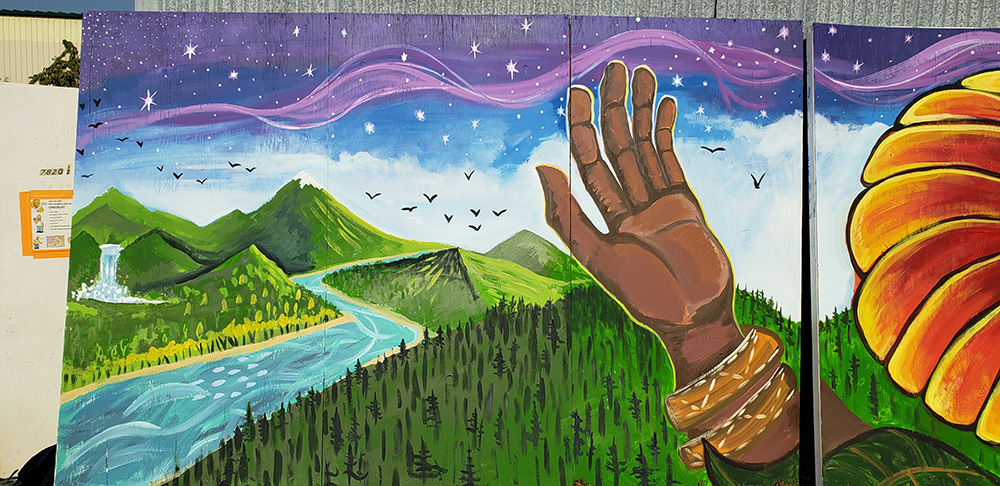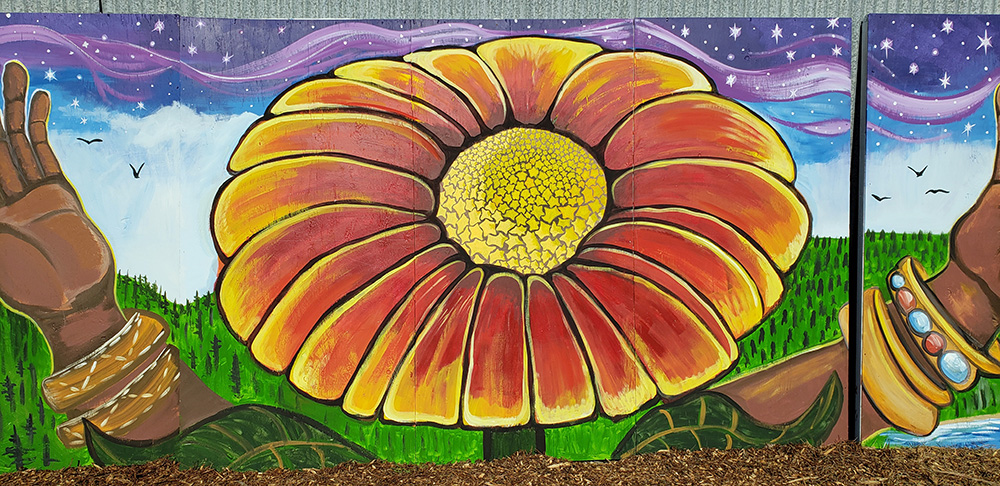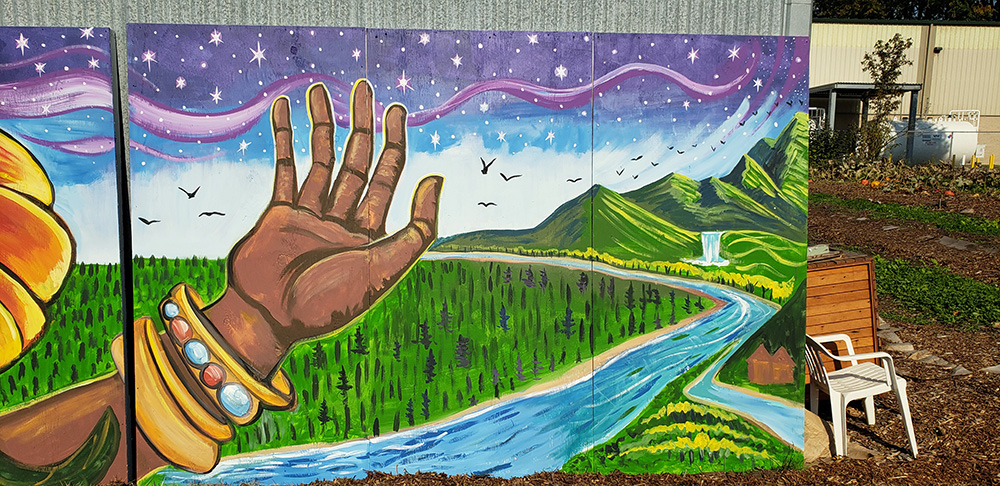 The plan is to eventually mount the mural up high on the wall of the building.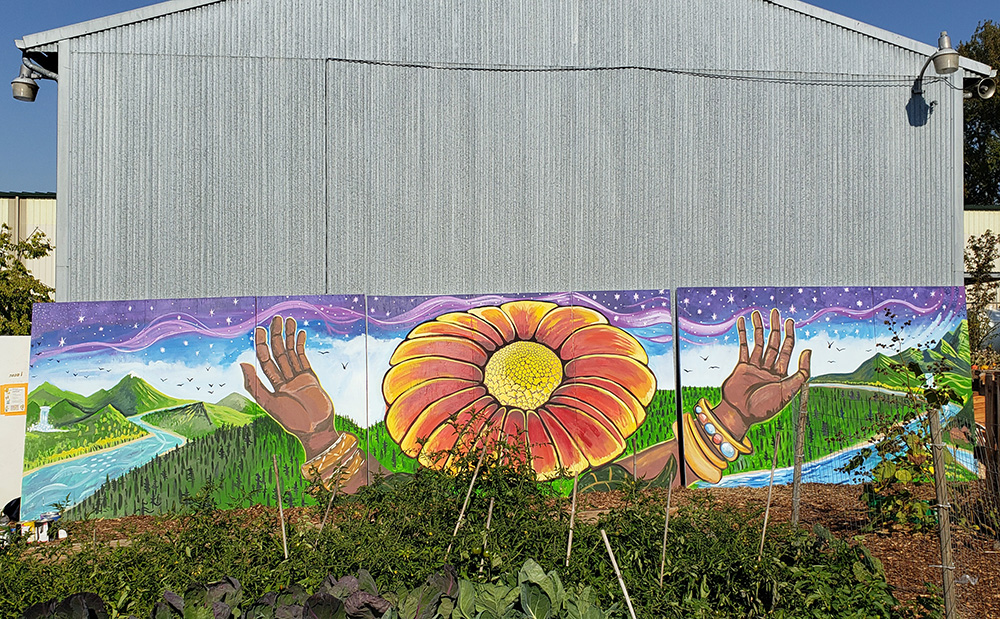 The mural is approximately 8′ tall and 36′ wide.
Human for scale!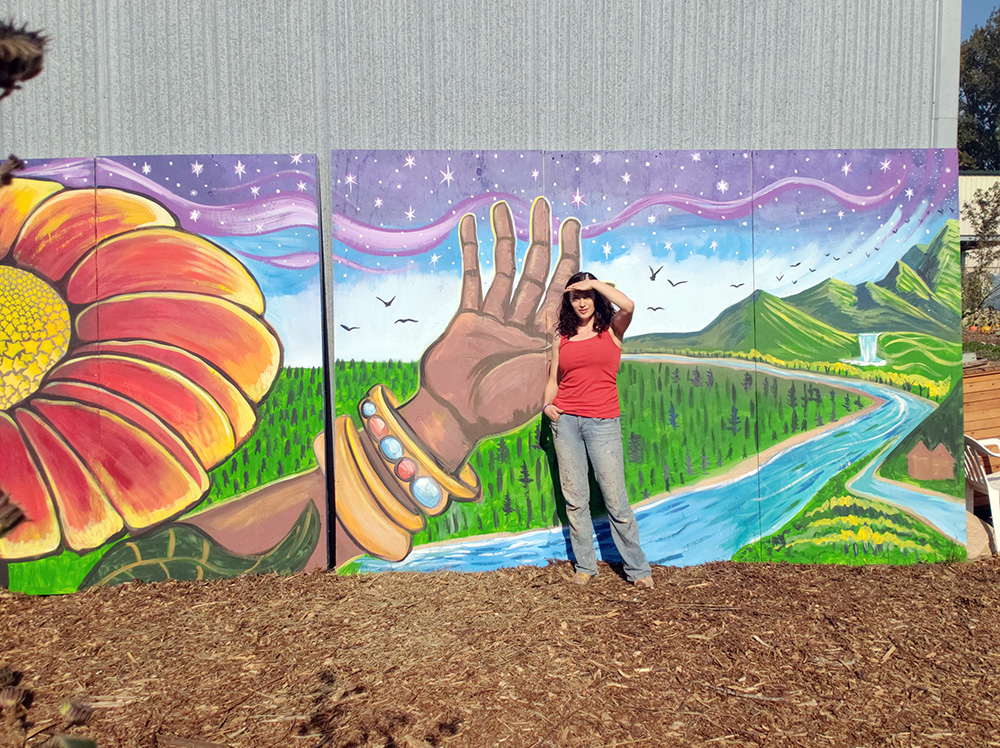 If you are local to Portland, you can go see it at the barn behind the Oregon Food Bank. (Sign up for a volunteer garden shift while you're at it!)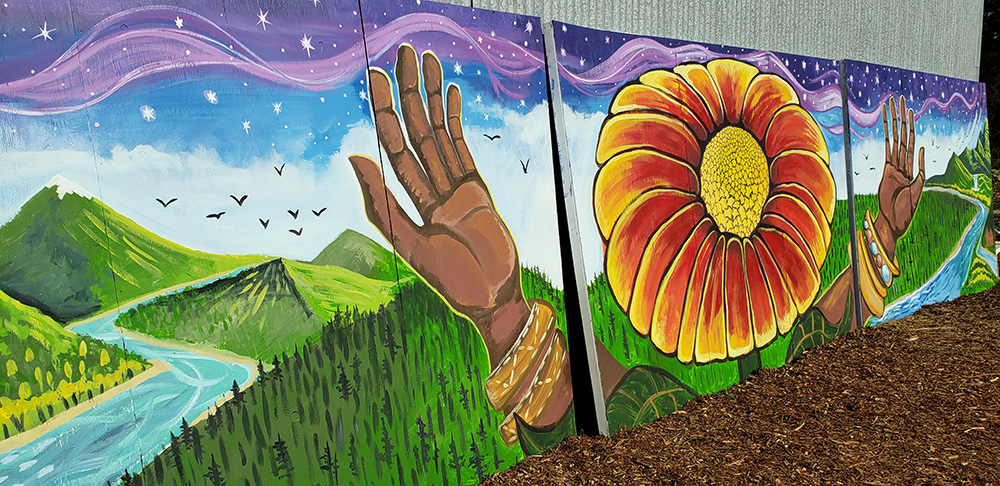 I'm so happy to have been a part of this project!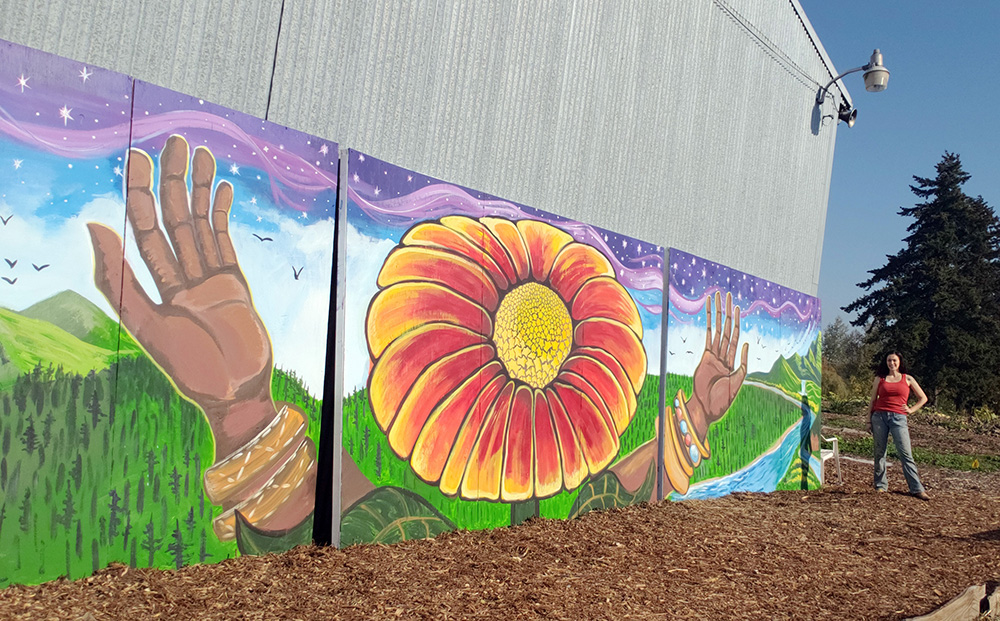 As always, contact me to inquire about your Portland-area mural needs!
EGRESS WINDOW SWALLOWTAIL
This is an egress window that was installed in a basement room to turn it into a legal, fire-safe bedroom. Because the area outside the window is mostly underground, it was necessary to install a 4-foot tall concrete retention wall right outside the window. The result was a quite ugly view outside the window –a blank gray concrete wall taking up the entire view, 3 feet from your face.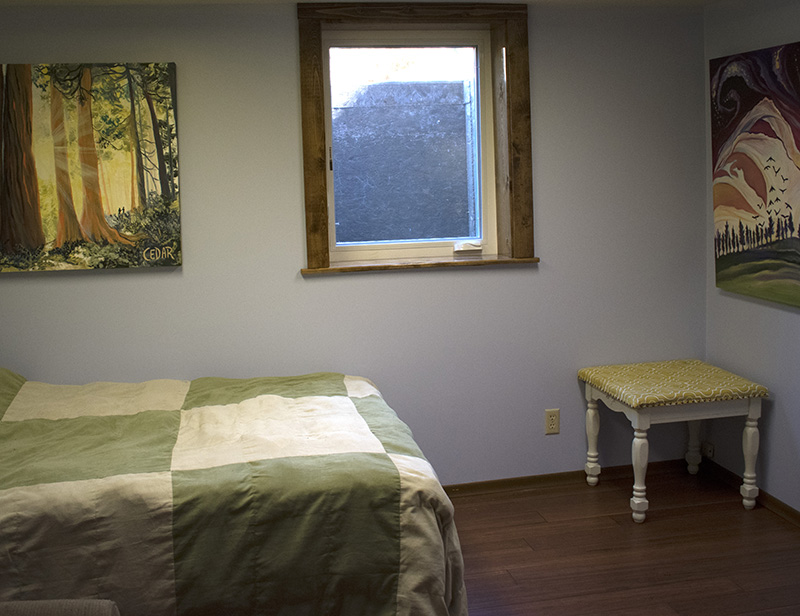 What a difference this mural made!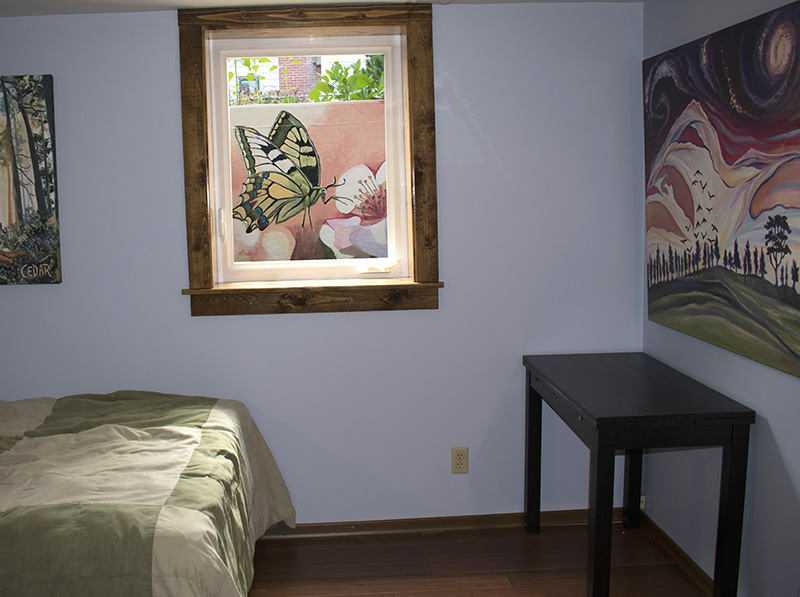 I wanted something light, bright, colorful, and nature-themed, to make it feel like you're looking out into a beautiful, sunny garden.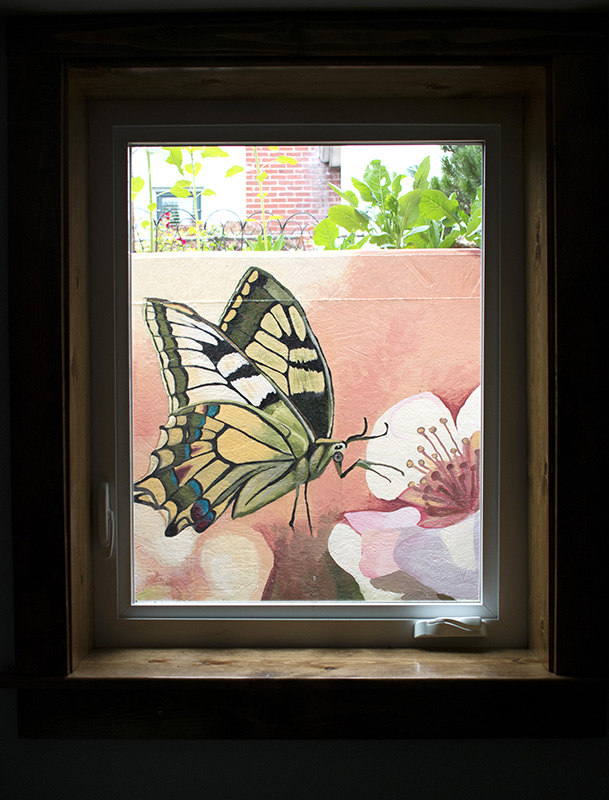 I decided on a giant swallowtail butterfly on a backdrop of out-of-focus cherry blossoms.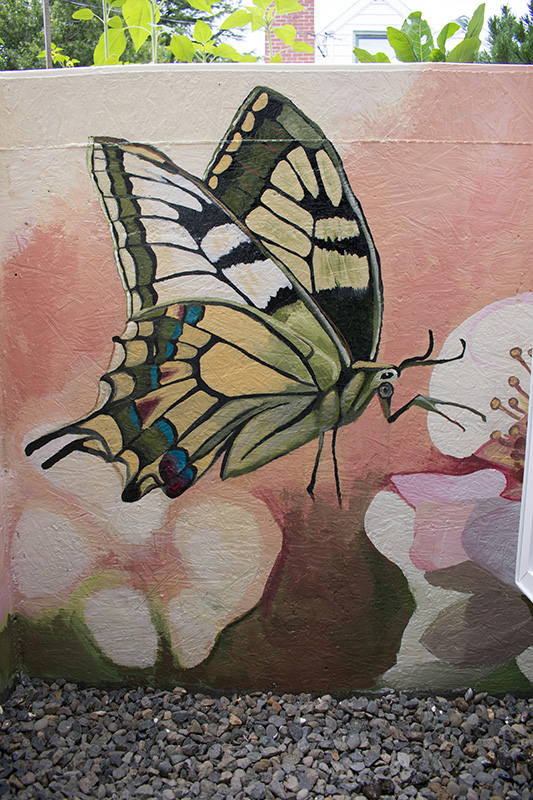 The three walls of the enclosure are 40 square feet in total–the main wall being 4'x4′ and the two side walls being 4'x3′.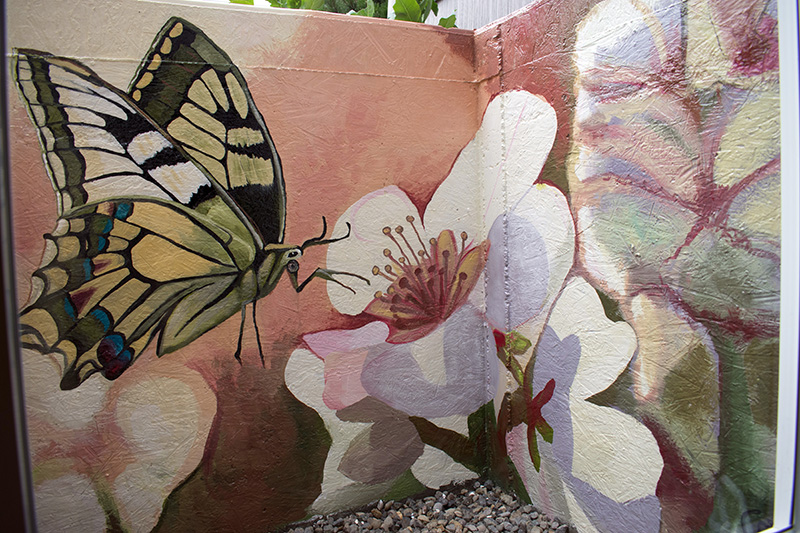 When the sun shines down into the space, the colors bring a rosy glow into the whole room.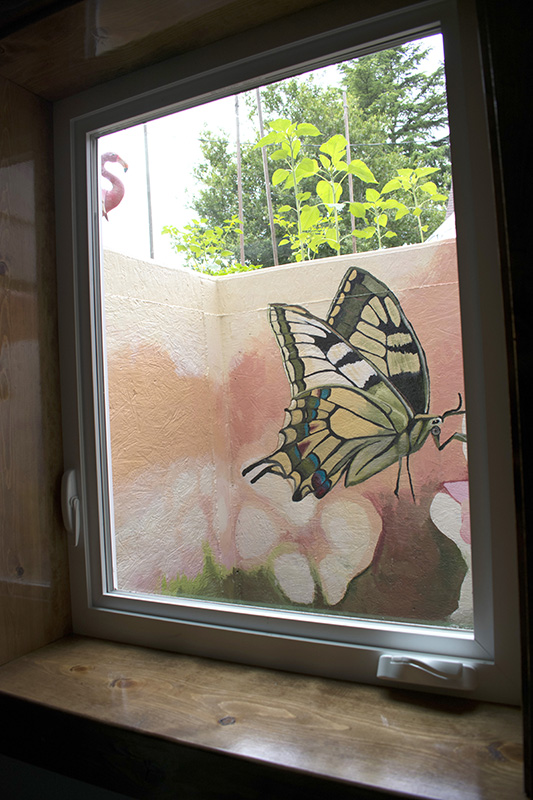 It's a private little nook not clearly visible unless you are in this room, which makes it a special secret. This house now has this interesting feature that can only be fully discovered from the inside.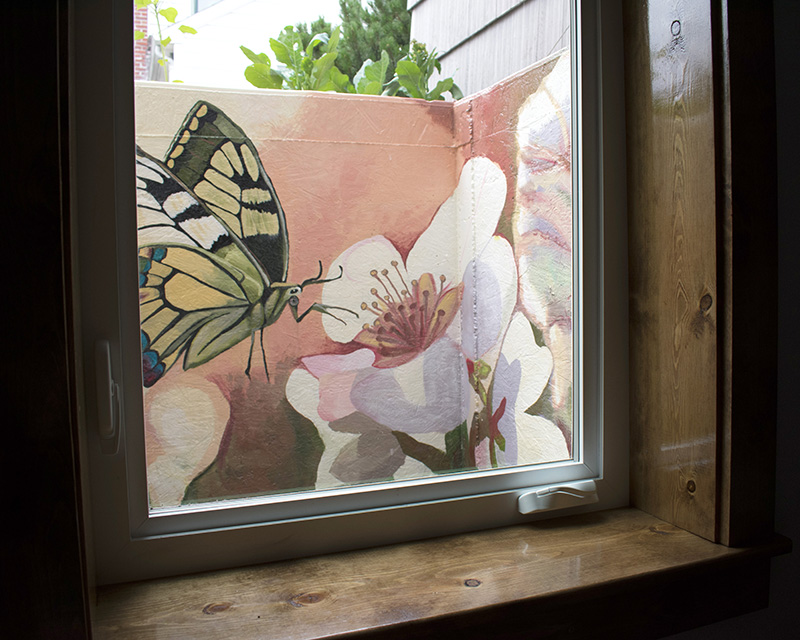 When you open the window on a pleasant day to let the fresh air in, the sounds of birds and the sights and scents of the real garden at ground level above add to the experience of the mural.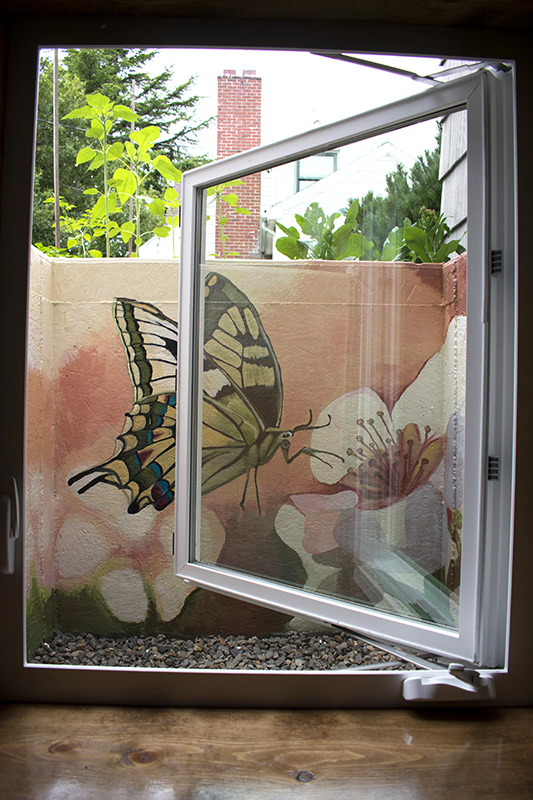 Look at the Before & After to see how much this mural has transformed the room!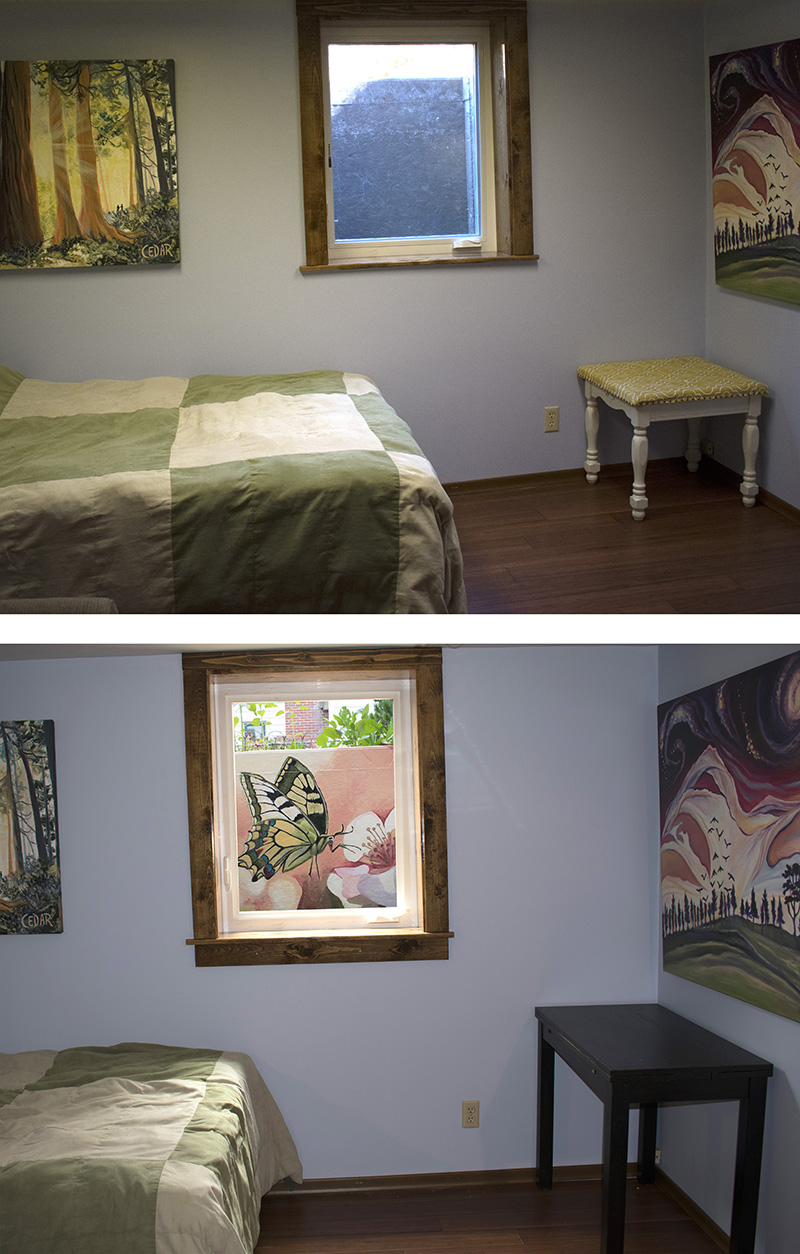 If you are in the Portland, Oregon area and you have a similar ugly view on which you want me to work my magic, shoot me an email to discuss.