I am working on a lot of Lotus paintings all at once right now. I have works in progress in various stages all around the studio.
Two new 10″ x 10″ paintings are finally complete after several stages of building up color and texture. I've finished them with a coat of resin, which is a new process for me.
Here is the first, "Lotus Study 1" before I applied the resin: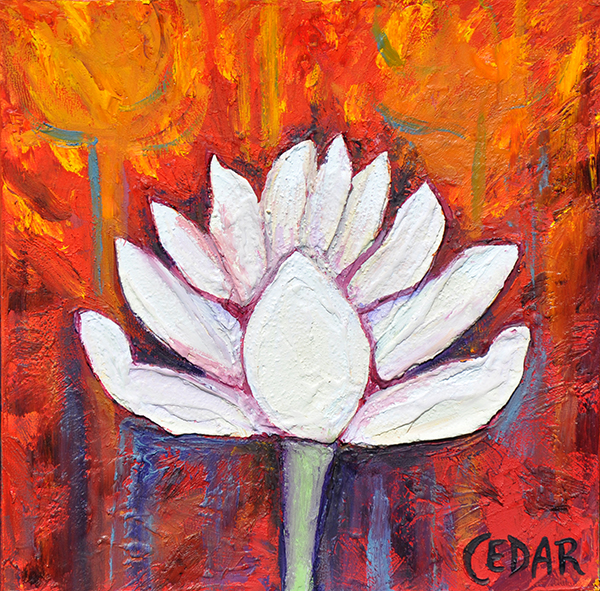 And after resin: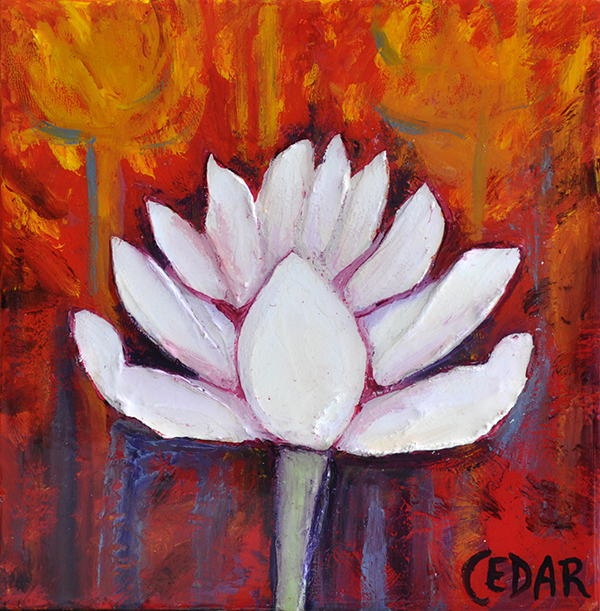 The resin has the effect of deepening all the colors and smoothing everything out all the brush marks, knife marks, and little bumps in the paint's surface.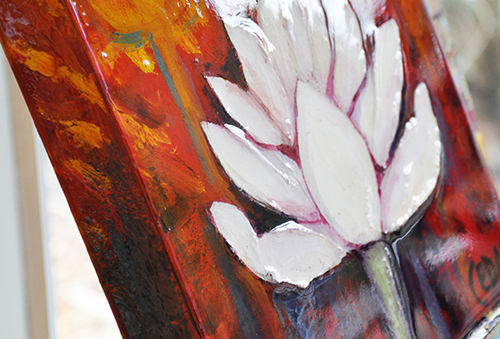 The surface is highly reflective from some angles.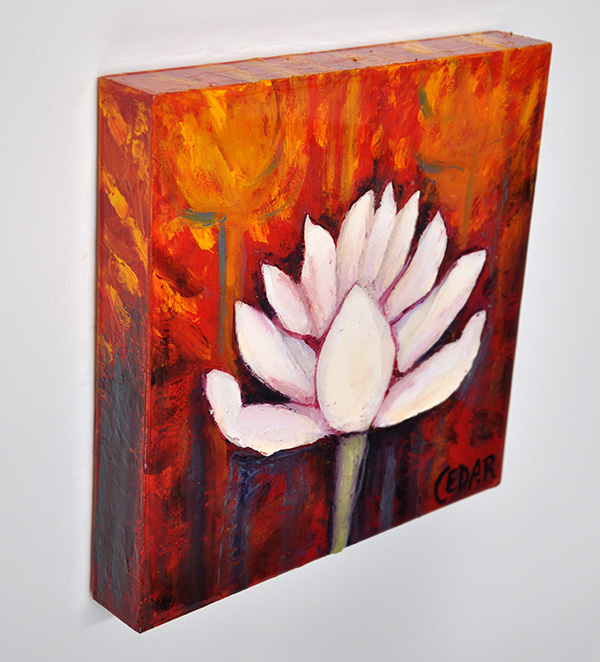 These paintings gleam like jewels!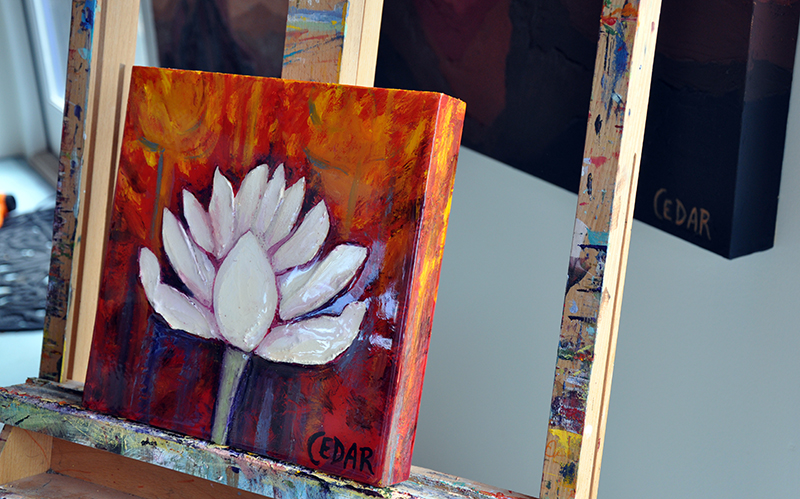 The simplicity of the flower against the deep red abstract background is bold and satisfying.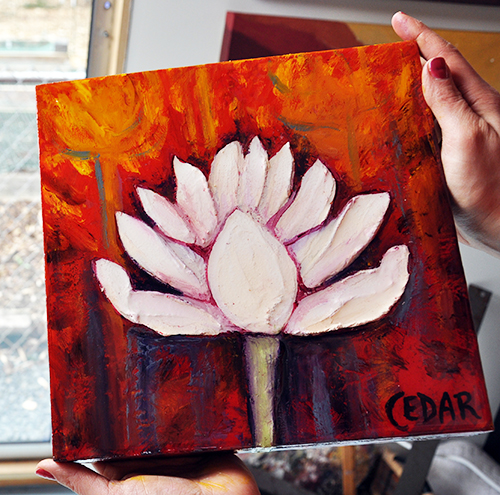 Here's the second one, "Lotus Study 2." Again, here you see how it looked before applying resin: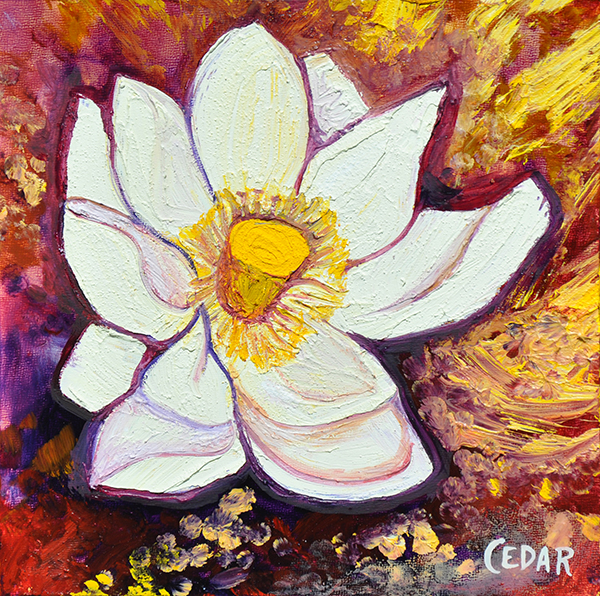 And with the resin: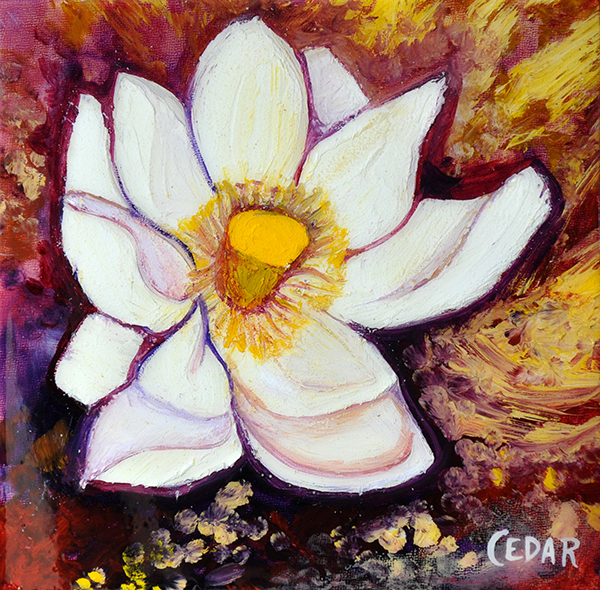 The background was painted in a loose, free style, a variety of brush marks, lines and dots making up the colorful background.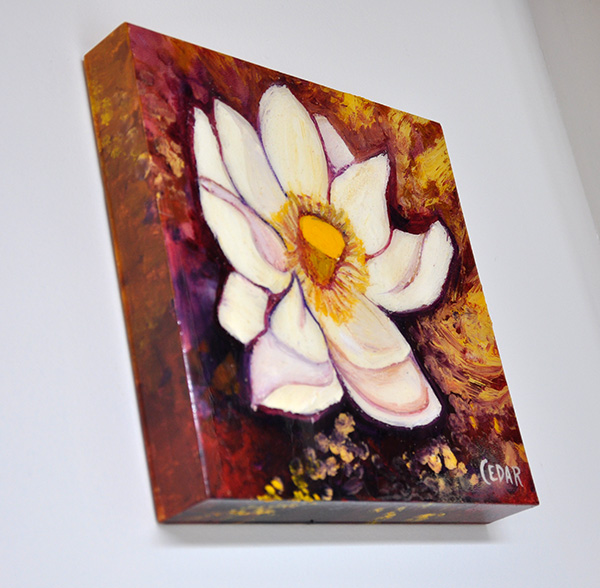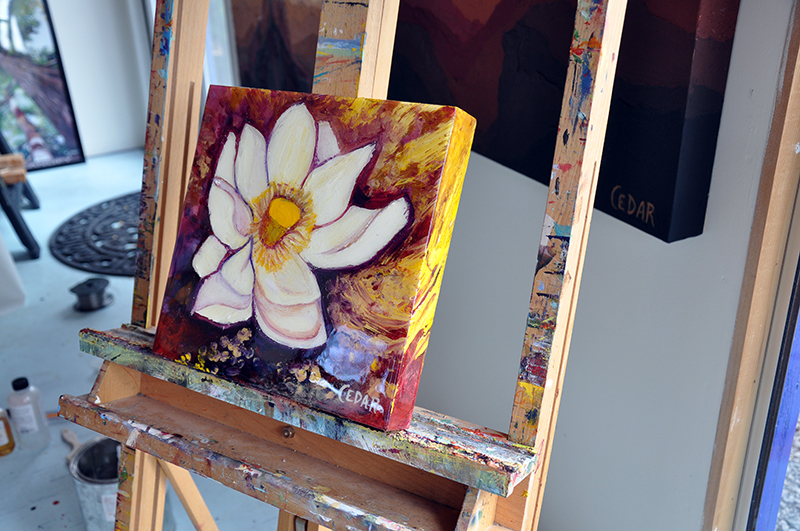 You can see the way the light gleams on the glassy surface.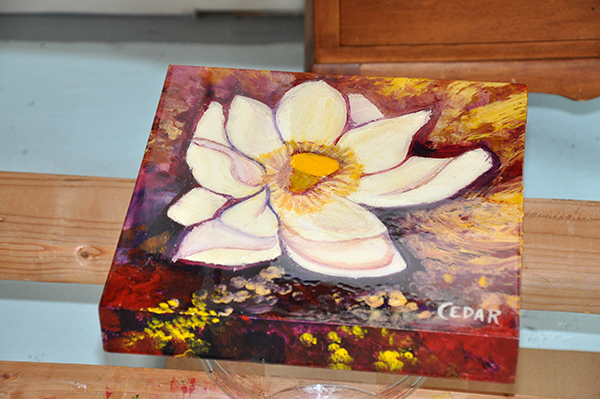 Here are the paintings on the studio drying rack after the resin was poured.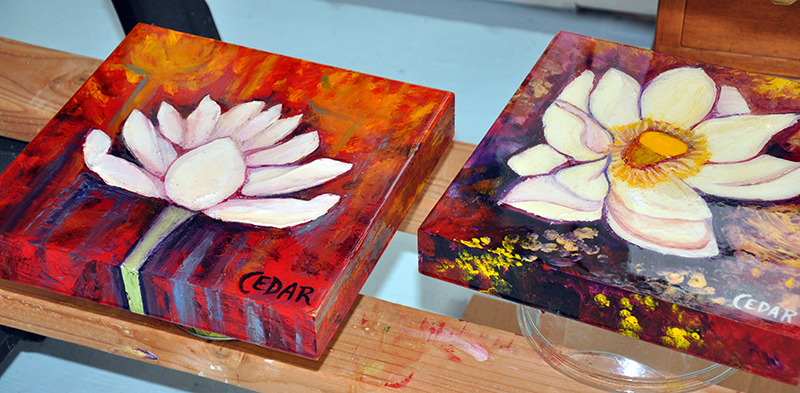 The painting continuing around the deep edges of the wood panels gives a unique, sophisticated modern look. I love how this art doesn't need a frame–the edges, especially such deep edges on a smaller-size panel, make it three-dimensional and unique.