This was the year I started painting flocks of mysterious birds in silhouette, some sitting still and others in raucous motion. My inspiration was not only the movement of the flocks as a whole, but the sound of the birds singing.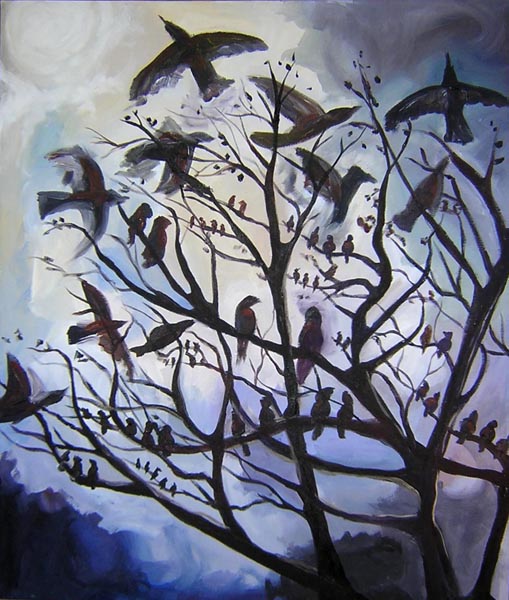 I love the high contrast and the color palette of blue, lavender, black and gray with just the smallest hints of light pink and yellow. It gives me the feeling of the damp cold of dawn, as if I'm outside at that time of day and happen to look up into the trees and see all these birds–crows, maybe–chattering to each other and flapping their wings.
I didn't know when I painted this, but many more paintings featuring birds in this way were to follow over the coming years…birds are a meaningful theme for me. They continue to make their way back into my artwork time and again.