This sweet little painting, "Verbania Trail" is of the woods near my aunt and uncles's home. They live in Verbania, Italy, a semi-rural town on Lago Maggiore, north of Milan and near the Switzerland border.
This trail goes up into the woods and hidden in those same words is a tiny chapel, a little secret surprise that you come across on this walk.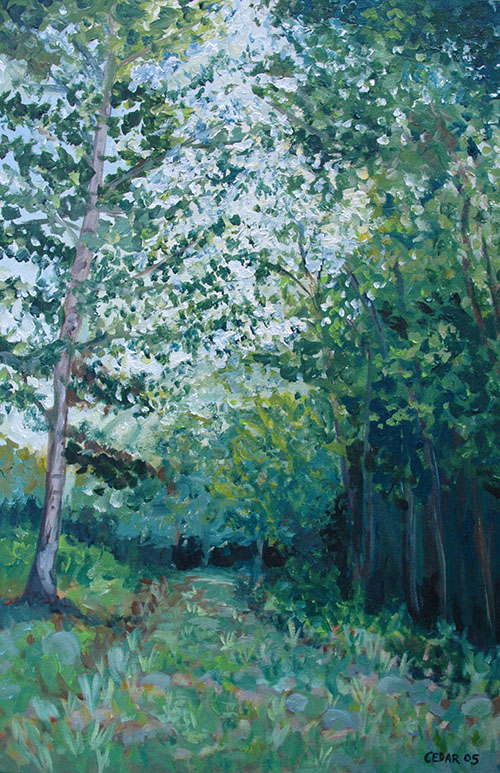 Seeking to capture the interplay of sky and foliage, the negative space of light popping through bunches of leaves, is an endlessly interesting challenge for me as a painter. In my paintings of the forest that year, I approached this challenge by blurring many dabs of paint together, the effect like a looser, sloppier version of pointillism showing up in the treetops.
My trees then were a monochromatic green-on-green-on-green. These days, I put all kinds of wild colors into my forests.