Here is "Appalachian Eclipse."
This striking panorama format painting is a feast for the eyes. The colors in the mountains change incrementally from the background to the foreground.

We are above the misty clouds, which settle in gossamer wisps through the valleys.
Hanging in the sky over this spectacular mountain landscape is the solar eclipse in the moment of totality, the sun appearing as a thin white ring behind the edges of the obscuring moon.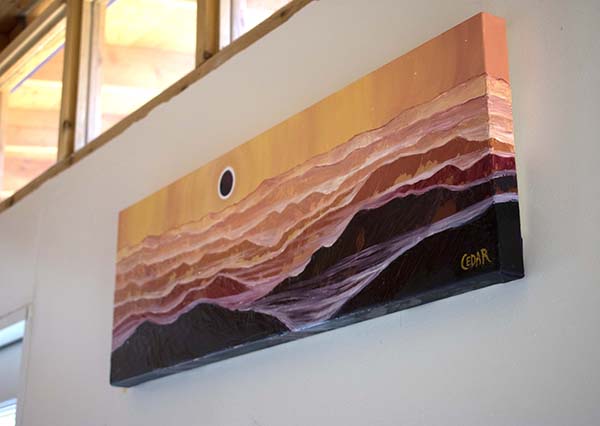 The painting continues around the edges, making the painting a three-dimensional image. It stands out dramatically from the wall without need for a frame.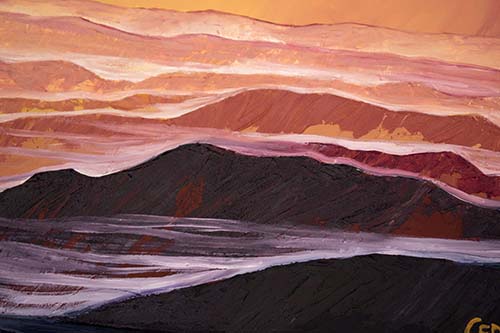 The rough contours of the mountains were built up in layers of color using oils thickened with cold wax medium, applied with a palette knife.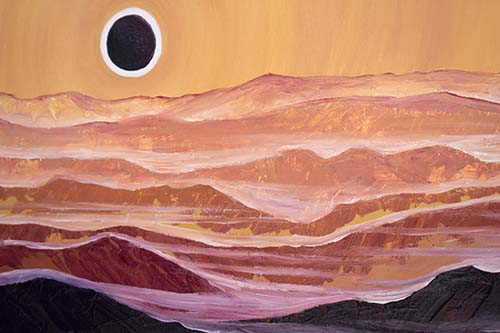 The color palette is warm and earthy. From a rose-gold sky, the mountains gradually shift into amber-orange, magenta-red, and in the foreground, violet-black.