I made these paintings, titled laconically "Tree" and "Summer Field" for a painting class in college. I remember during the class critique, my professor thought that my color choices combined with the movement in these paintings was reminiscent of Charles Burchfield's landscapes.
At this time I was still new to oils, having dabbled in them, but being more familiar with acrylics up to that point. Painting in layers and glazes, though now a standard technique for me, was not yet in my repertoire. Today, I might wait for the first layer to dry, then switch to a smaller brush to add detail in subsequent layers. Then, I was working with one large brush and all in one go. So these paintings have a rough, blurry feel to them. But I think it works. There is something to be said for the fresh approach of an inexperienced painter!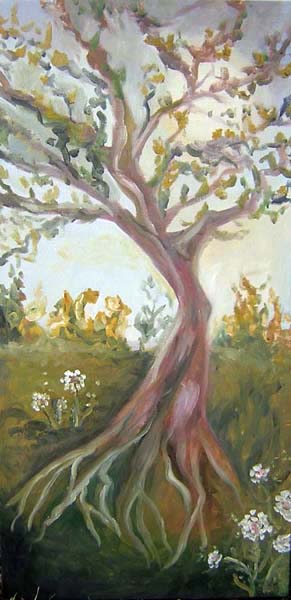 I do love these sunny paintings. The way the young tree is bending backwards, it looks like it's dancing.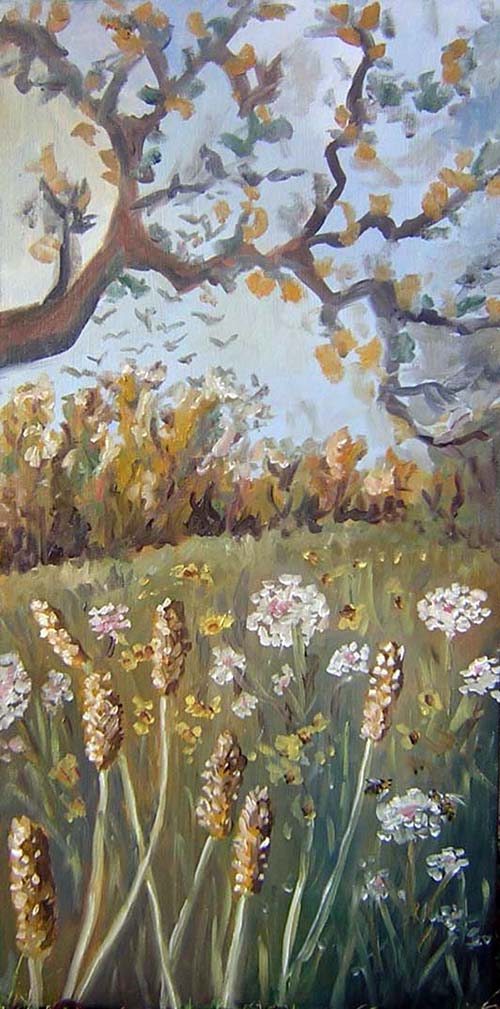 My favorite part of "Summer Field" is the way the sunlight falls on those wildflowers in the foreground. And, notice the bees!
I intended them to be hung side by side as a diptych. I sold the set for $1,000 and the new owner chose to get them framed.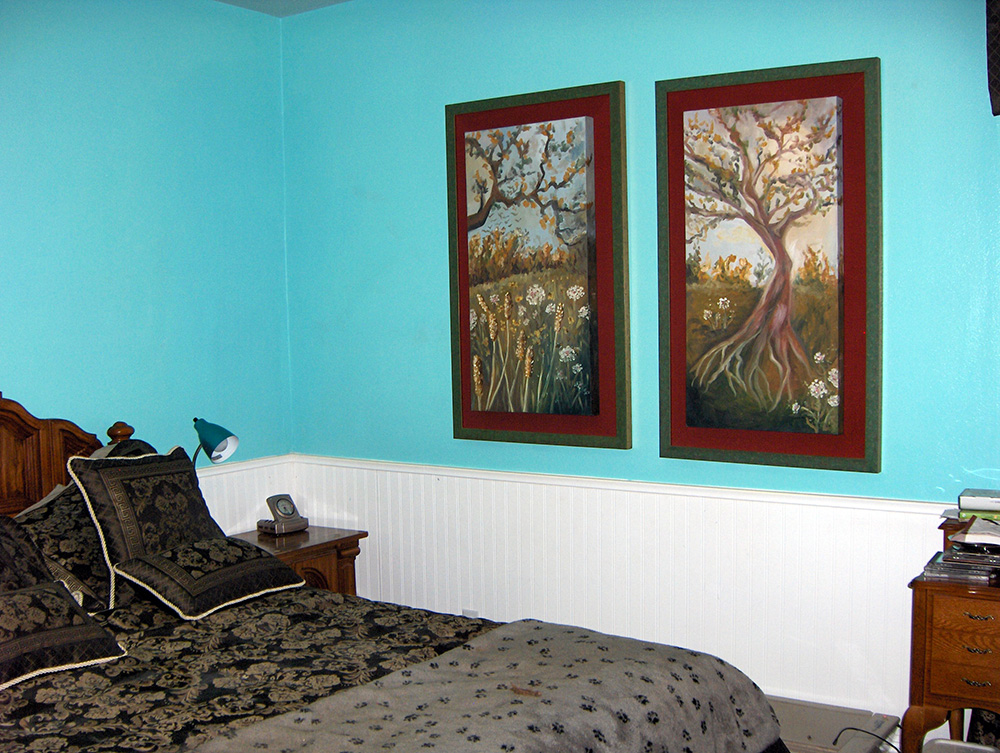 In more current news, mark your calendar: I have a Spring Sale coming up May 8-14!
I will be offering free shipping within the U.S. for all my available paintings, even the heaviest, large-scale ones.