I painted this bee in 2005 while I was at Goucher College. One of my painting instructors had given me the assignment to create an art piece inspired by "fragility and strength."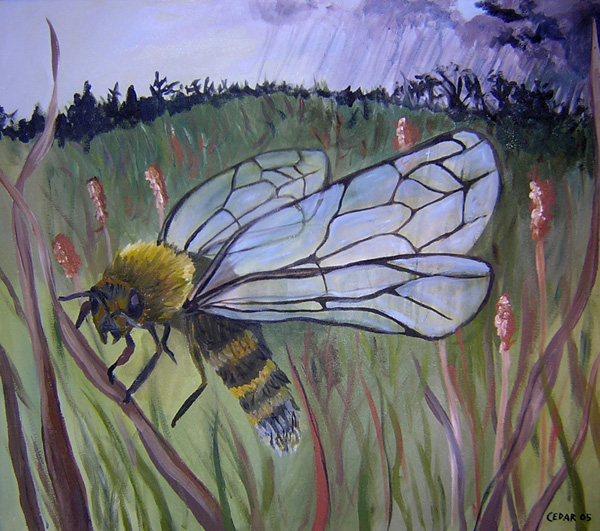 The fragility can be seen in the insect's paper-thin, semi-translucent wings. The strength is less obvious, but I feel it, not only in the bee's exaggeratedly huge wings, but in the tenacity of its body, and the way it is presented: zoomed-in as the image is, the bee appears larger than life, taking up most of the canvas, becoming a mythical character.
The bee is hanging on to a blade of dried grass, as the wind moves in across the landscape. In the distance are dark purple rain clouds, a torrential downpour in progress. The impending storm adds an element of danger. But the bee is going to make it. It's tough.