I have 4 delicious new sunflower paintings, all with delicious names!
All are 16″ x 16″, oil on wood panels, with 1.5″ deep wooden edges. The titles are based on the actual names of the different sunflower varieties. (There are so many!)
Mardi Gras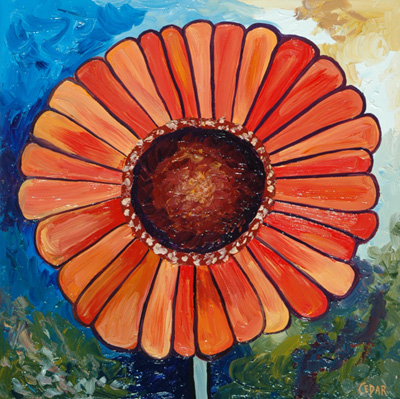 Ring of Fire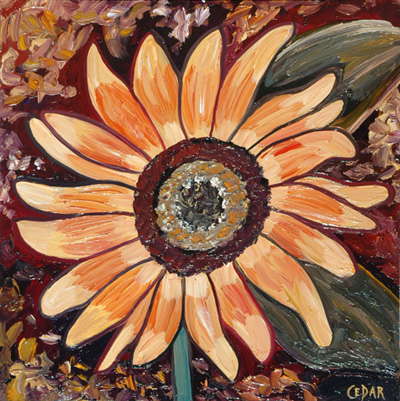 Italian White II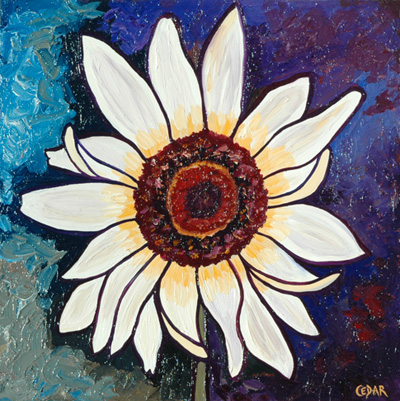 Lemon Eclair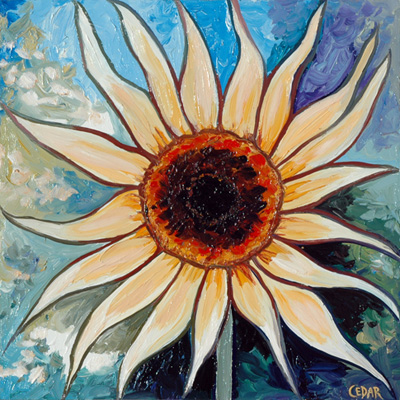 There are many options for how to display the paintings in this series. You can mix and match them with any of the other sunflower paintings, hang them alone, or grouped in a row or a grid.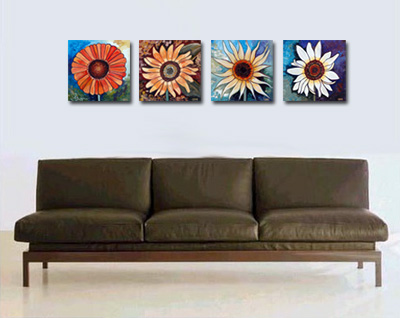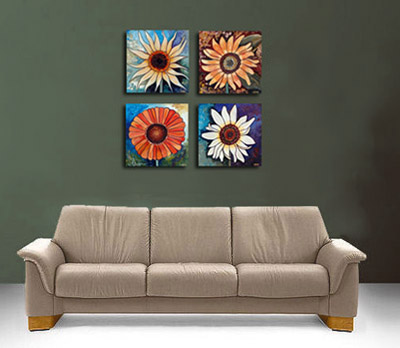 I am loving these colors. Which one is your favorite?