Frequently Asked Questions
*Do the paintings come framed or need to be framed?
All paintings are on gallery-wrapped canvases or wood panels with the painting continuing onto the edges, and are ready to hang–no framing necessary.
Click here for examples of what Cedar Lee paintings look like from the side. The edges of smaller paintings are commonly 1.5″ deep, large-scale paintings, commonly 2.5″ deep. Please inquire if you need the specifics about a particular painting.
The "wood" referred to in "Oil on Wood" usually refers to a hand-crafted solid panel similar to this. I only use high-quality archival materials. Please inquire if you'd like to know the specific materials used for a particular painting.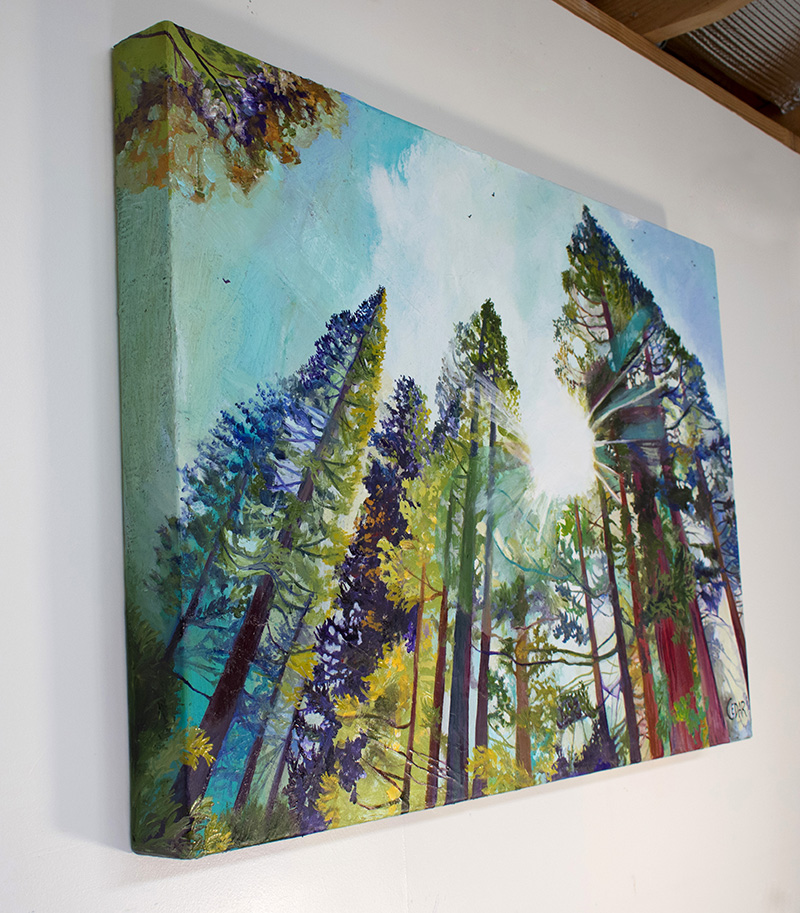 Dazzling Sky. 24″ x 36″, Oil on Canvas, © 2018 Cedar Lee (sold)
*Is shipping included in your prices?
I am committed to giving my customers a great deal on shipping! Shipping will be calculated at checkout.
Paintings ship out as soon as possible once payment has been received in full and cleared.
The utmost care is taken when packing and shipping sold artwork. There may be a wait period of up to a week to allow for packing of very large paintings.
Local to Portland, OR? Ask about free pickup or delivery and installation of artwork!
Please email if you have any questions about shipping, pickup or delivery of artwork: Cedar@ArtByCedar.com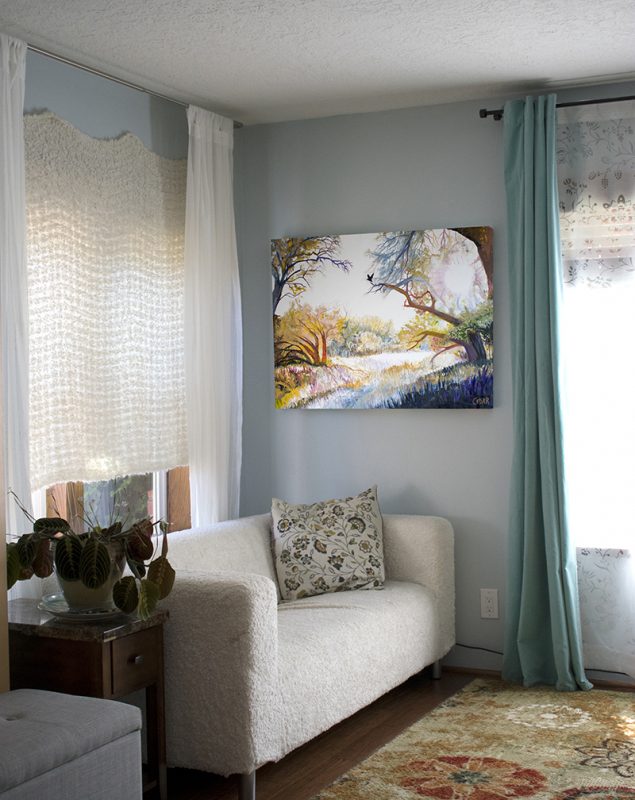 *What forms of payment do you accept?
Payment is accepted via credit card, PayPal or Venmo. If you prefer a direct bank transfer, contact me to have an invoice emailed to you. Paintings are not shipped until payment clears in full.
*Can I purchase with a payment plan?
Absolutely! You can put down a deposit on a painting then pay in installments. Once you've agreed to a timeline of monthly payments, and your first payment has cleared, your artwork will be marked as "sold" and reserved for you. You will be billed monthly on the agreed-upon schedule. Your artwork will be shipped to you promptly as soon as your final payment clears. Ask about starting a payment plan.
*What does "Originals From Art Dealers" mean?
Some paintings may currently be on display in art galleries, on consignment or as part of an exhibit. Contact the galleries directly to purchase.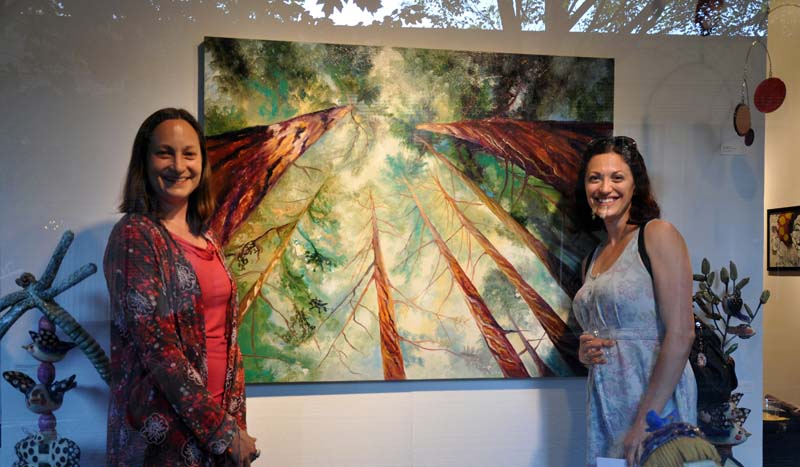 *Are the paintings on this page the only originals available?
Yes. If you're looking for a particular painting but you don't see it here, unfortunately it has already been sold.
*Can I commission a custom painting?
This depends on what you are looking for and my current workload. It never hurts to ask! Read my commission policy before contacting me.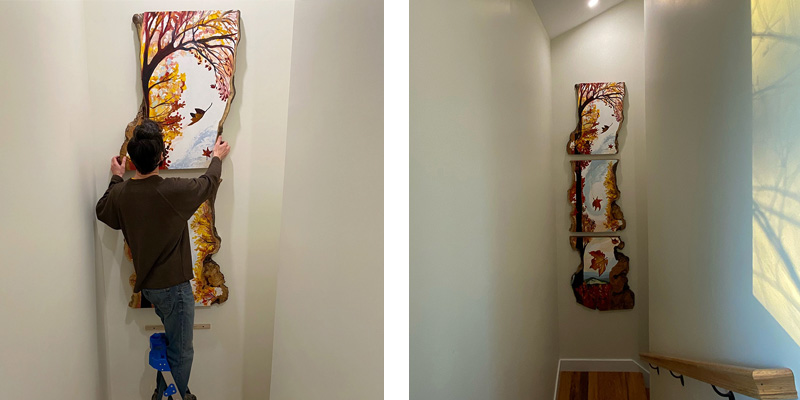 Can I purchase prints?
Yes! Check out my selection of affordable, high-quality art prints right here: Cedar Lee Art Prints
You can also find my art printed on note cards, face masks, tote bags, notebooks, and wall tapestries through Fine Art America.