This 12″ x 36″ oil painting is called "Discovering the Woods."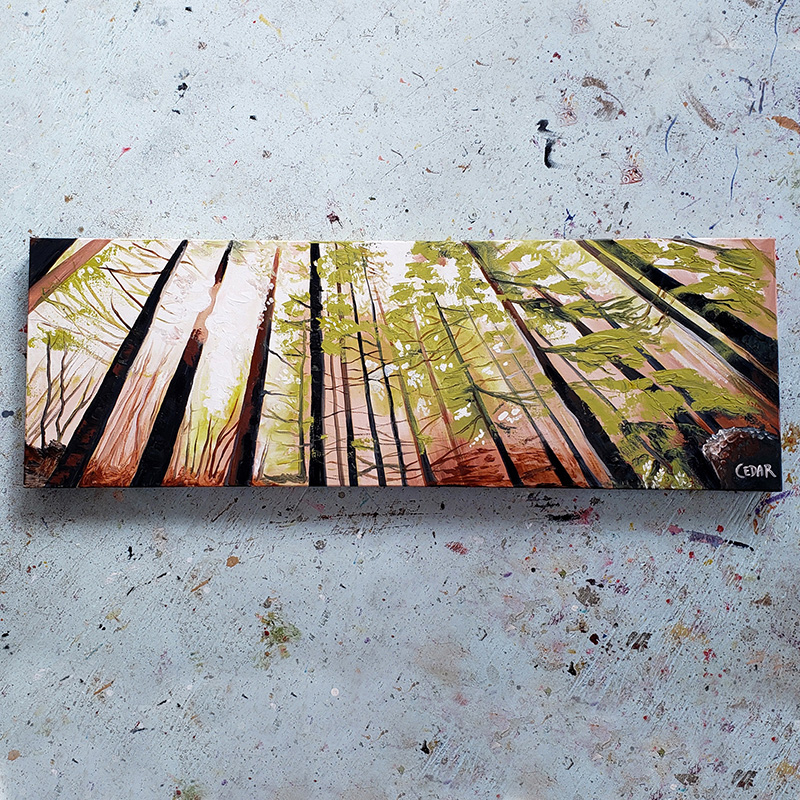 I took reference photos for this painting while walking in the woods near Breitenbush hot springs. It was mid-morning, chilly and quiet. As I meandered on the trail, my eyes followed the sun as it peeked through the slender tree trunks. Everything appeared to sparkle in the soft golden light.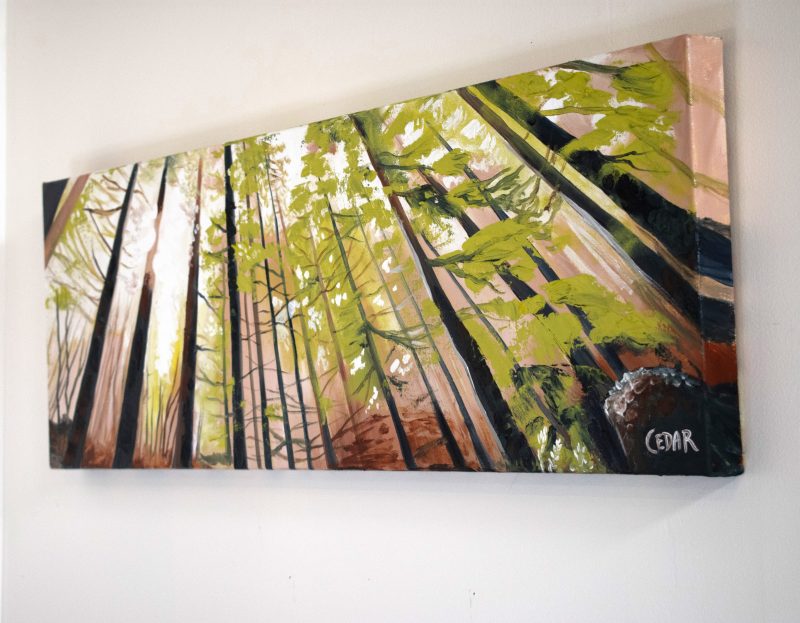 Deep in the woods with my solitude, I had a little time for self-reflection, and when I emerged back out into the open space of the parking lot, I felt refreshed.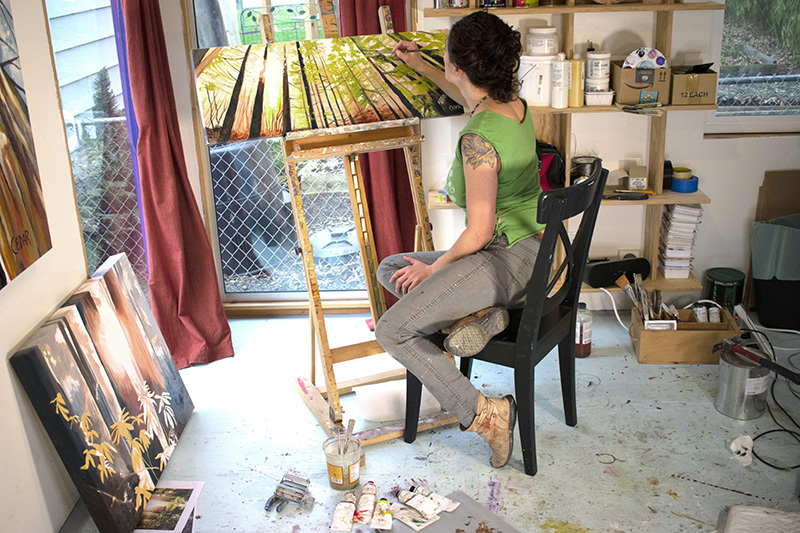 The color palette is comprised of soft, warm earth tones.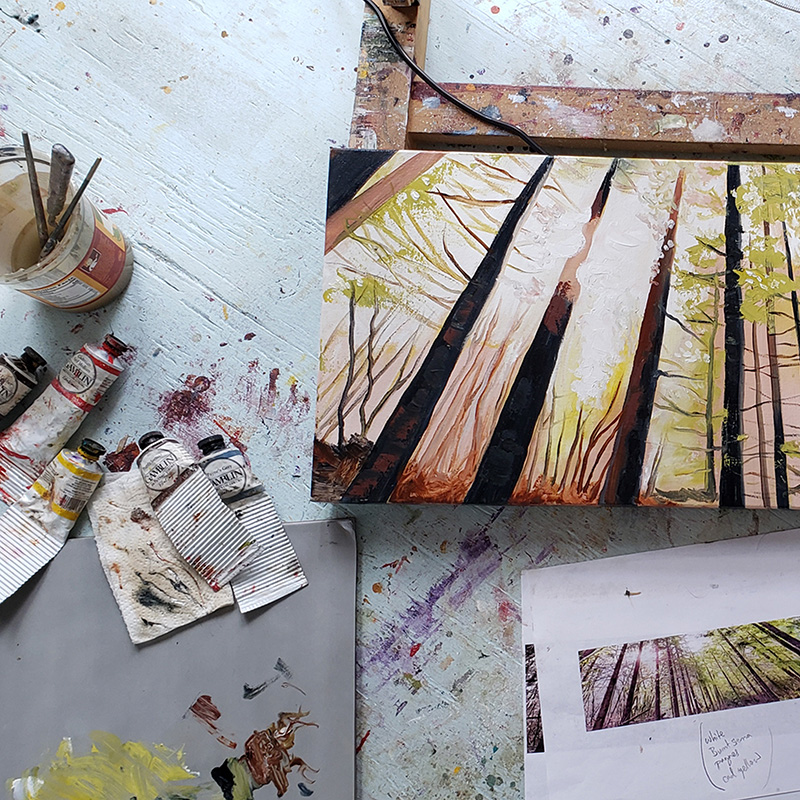 Up close, thick, loose brush strokes fill the canvas. The details of many criss-crossing branches painted with a tiny brush also have a loose, fluid quality to them.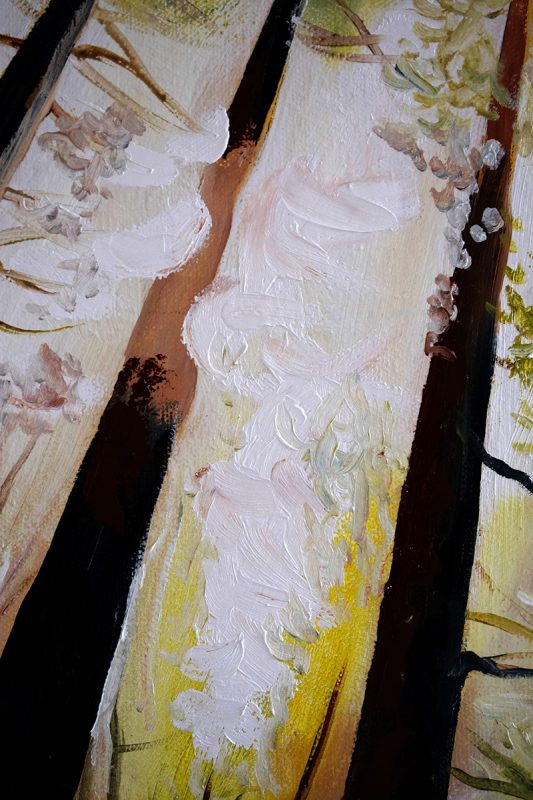 I achieved thick texture in certain spots by mixing cold wax medium into some of my layers of color.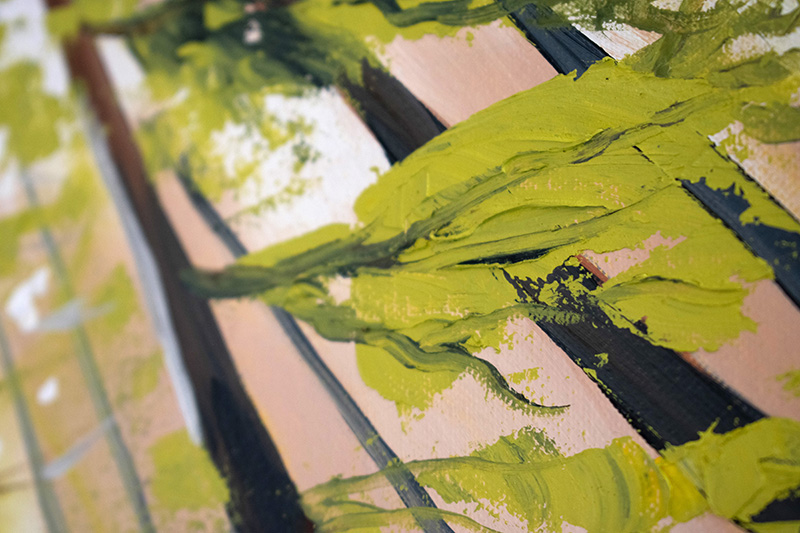 This painting expresses an appreciation for all that we can discover when we enter a wild space like these woods, taking in everything with our senses until we feel refreshed.