As you know, much of my 2017 so far has been consumed by these paintings depicting solar eclipse fantasy landscapes, most of them including anonymous human spectators.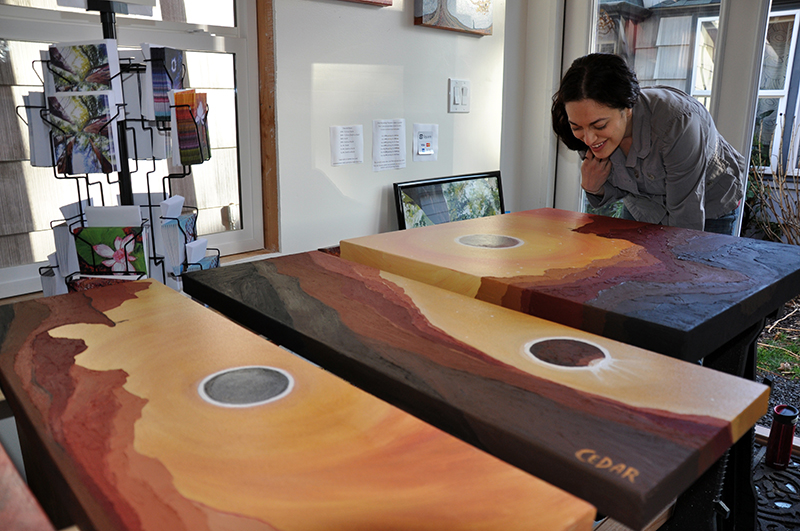 I'm loving this artwork! As they are mostly large paintings, they have been somewhat time-consuming to create.
I may be adding a few more pieces to this series before my summer Eclipse-themed show.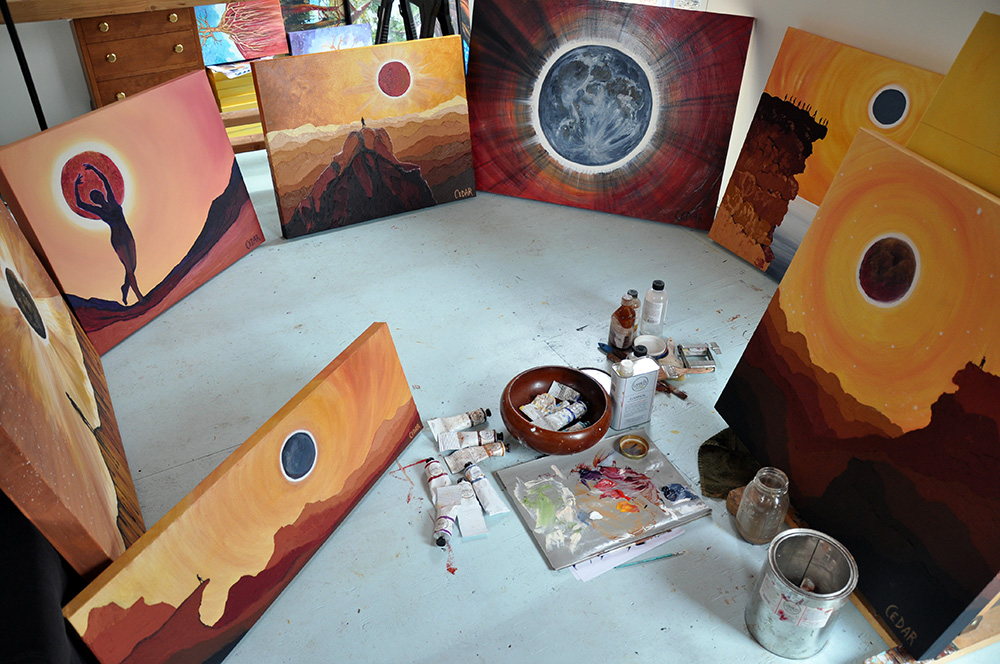 This month I've shifted my focus to my new Lotus paintings: medium/large-scale pieces with abstract drippy paint backgrounds, as well as some smaller pieces I'm finishing with resin. I'm having fun experimenting and playing with materials to create interesting textures and effects.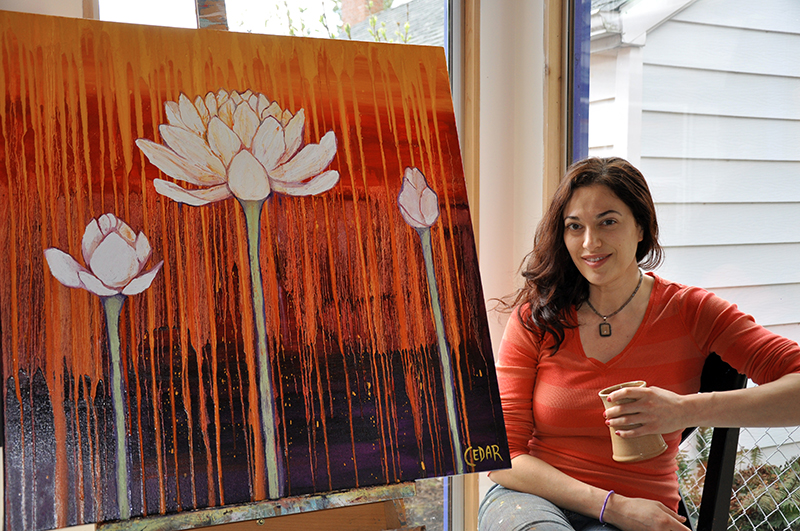 All of my new work in the Eclipse and Lotus series, in addition to some pieces in my Looking Up and Tree of Life series, will be available in my upcoming Spring Sale. I have set the dates for May 8-14.
All shipping within the U.S. will be free, even for the largest paintings, which can be very expensive to pack and ship. This will mean big savings for anyone who's not local to me!
Payment plans will be an option for anyone who needs one. And there will be a small gift given with every purchase–a beautiful 10-pack of assorted note cards.
So, if you're expecting a tax return this year, consider adding an inspiring original art piece to your home while supporting a living artist! Mark your calendars for May 8.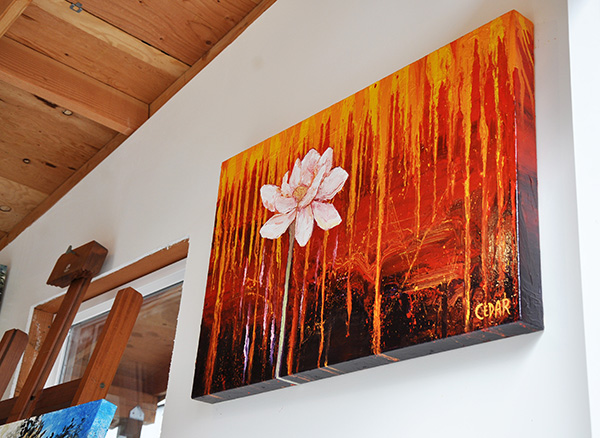 Ways to ensure you get updates and reminders: Subscribe to the Art by Cedar Painting of the Month email. And/or follow me on Facebook.