Here are a few photos of my current solo show that's up in Beaverton, Oregon! Not all of the 24 large paintings are shown here, but this gives you a feel for the beautiful space. It looks fantastic!
This is what you see when you first walk into the lobby.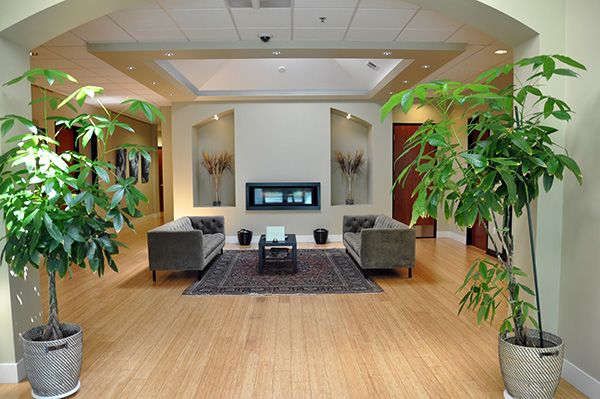 Then you see the paintings when you turn to the left.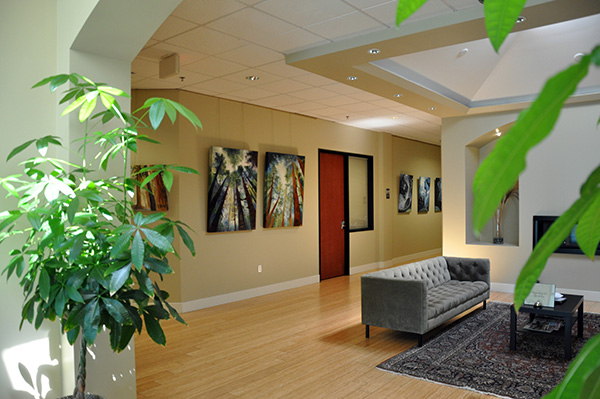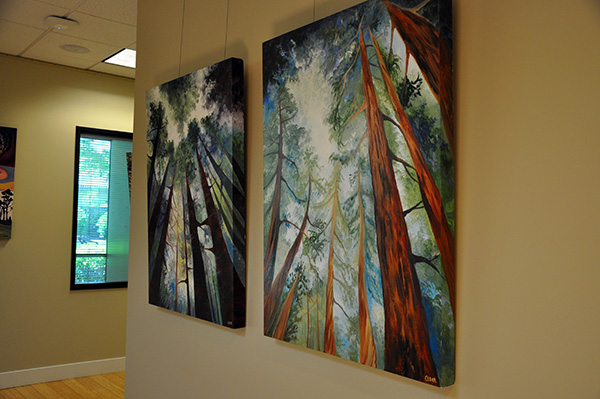 The artwork wraps around the whole building, down long, bright corridors.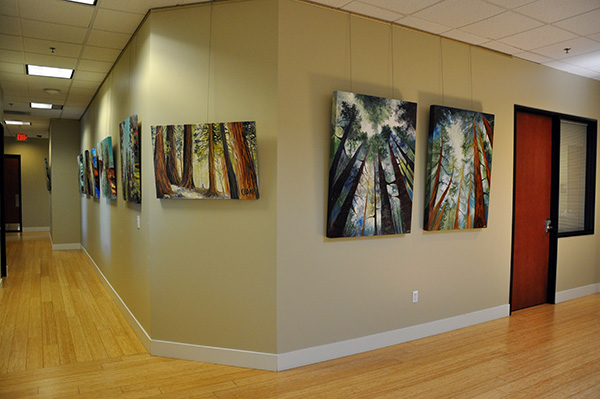 My forest paintings are all grouped together.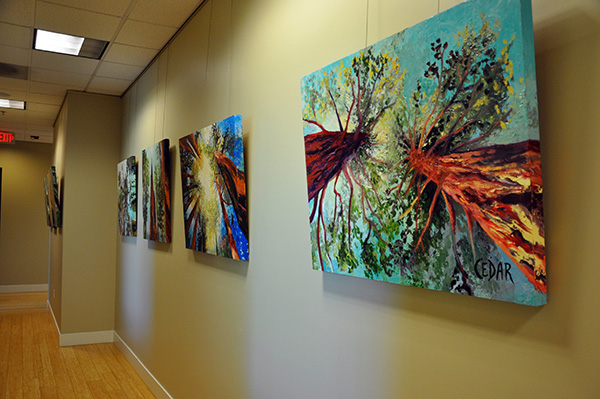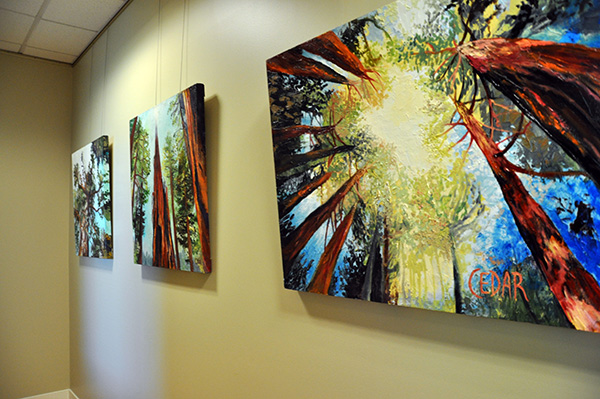 On the other side of the building are the cosmic-themed paintings.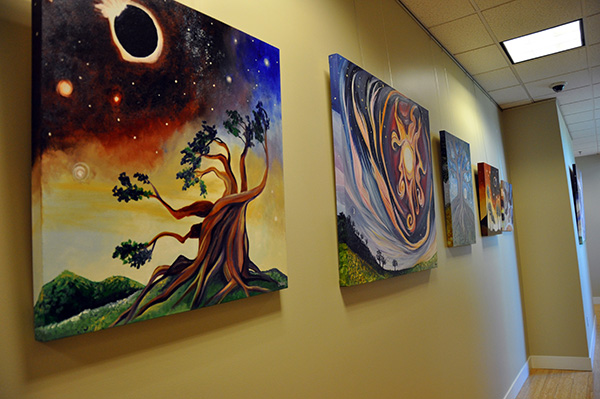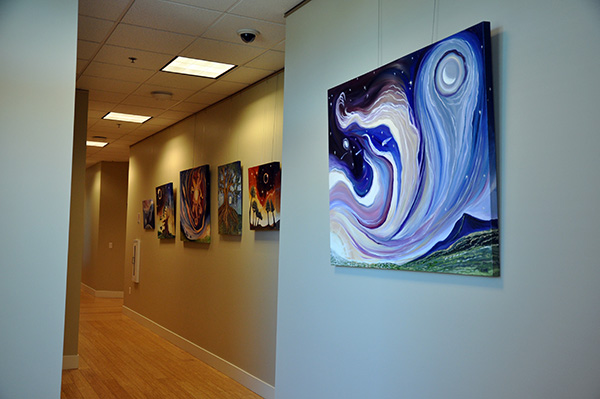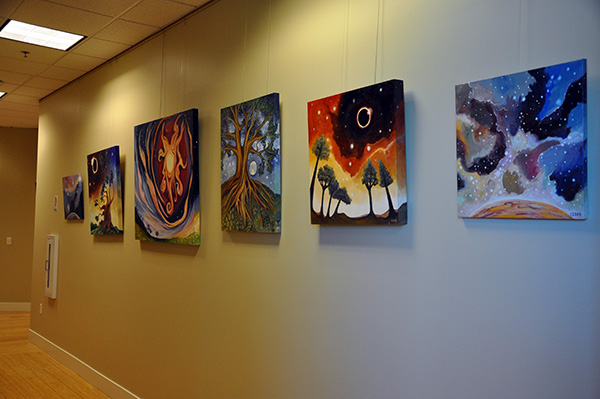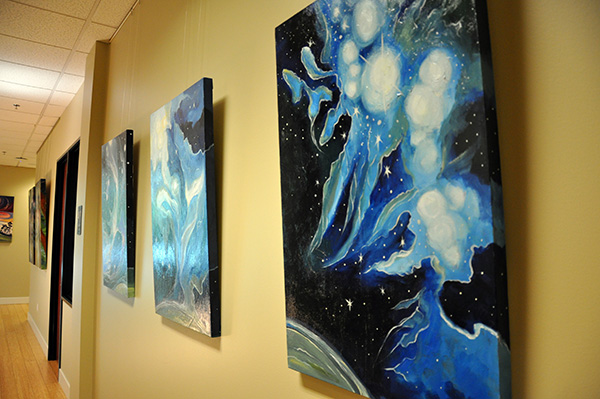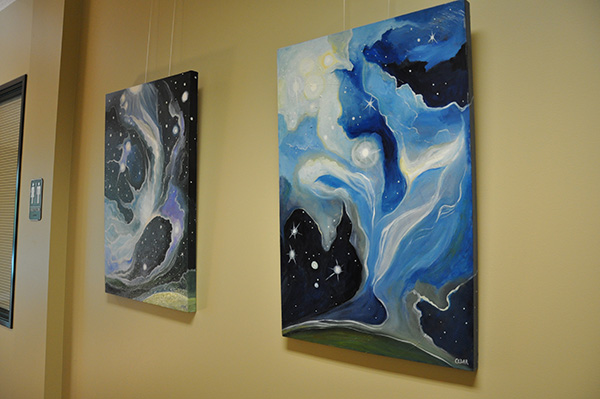 Housed here are the practices of various doctors and wellness practitioners. The artwork definitely contributes to the peaceful, spa-like feeling in the space.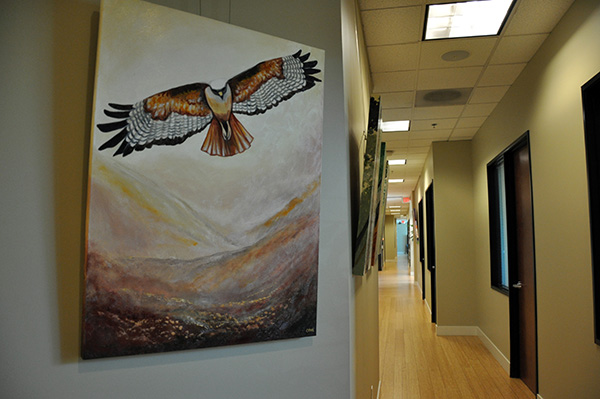 If you are local and you want to stop by to see this artwork in person, the paintings will be up through August 20th at LifeQual Center:
1975 NW 167th Place, Beaverton OR 97006
There will be a reception around August 12-13, with details yet to be finalized. Call for more info: Phone: 503-531-9355