Update: May 2022
The book was released on April 14, 2020 and many copies have been printed! You can order a signed copy from me! Search anywhere books are sold for the title "A Search For the Northern Lights" and you should be able to find it. If not, please do make requests for your local bookstores and libraries to carry it.
As this book was released right after the covid pandemic hit, the school visits, book signing events and conventions were all canceled and I sadly missed out on sharing this book with people in person. To be able to share something with people online, I made this behind-the-scenes video about my experience illustrating this beautiful book. Please share with all the children (and adults) in your life who may be interested!
Here's the cover: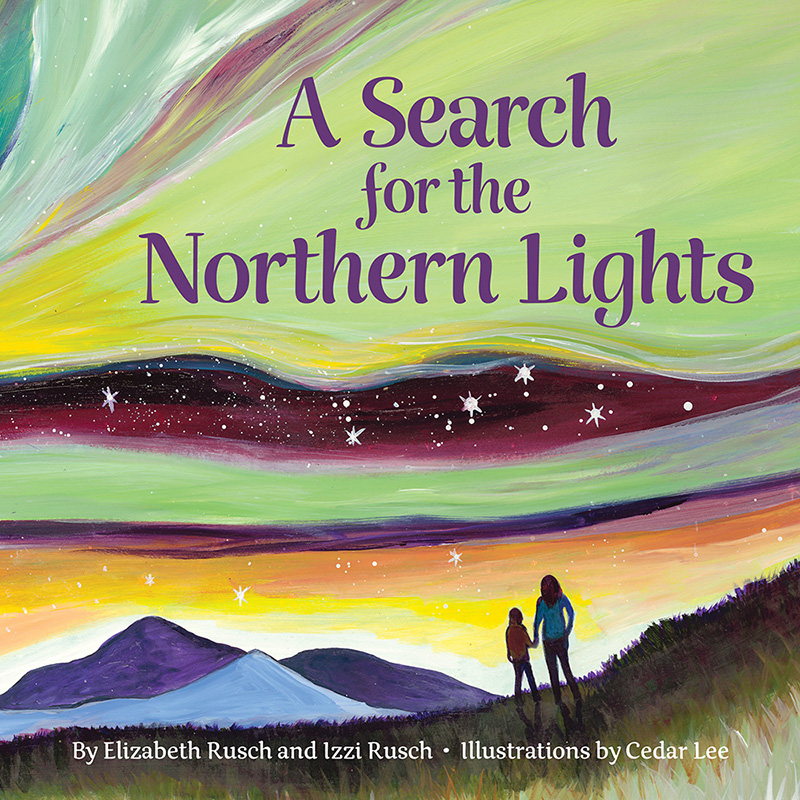 Here's one of my favorite spreads from the 32 pages of illustrations I created for this project!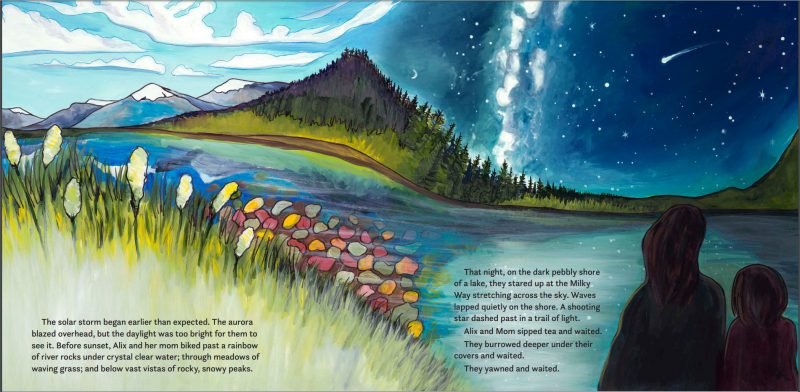 ---
I just signed as the illustrator for a book by award-winning children's author Liz Rusch!
I will be creating artwork for the book over the next year, and it is scheduled to be printed in spring of 2020.
I'm looking forward to this project! More news to come.