Two small studies completed today–both of these are potentially to be used as the basis for future larger paintings. It can help to work out all the problems and decisions of a painting in a small study first, then when I go to paint the larger one I have a clear plan of action that helps the painting process go more smoothly and quickly.
I called this one "Study of Walk Under Redwoods" because it really feels like I'm there and in motion, walking past and through the details of this forest, gazing up and around me at the majestic trees.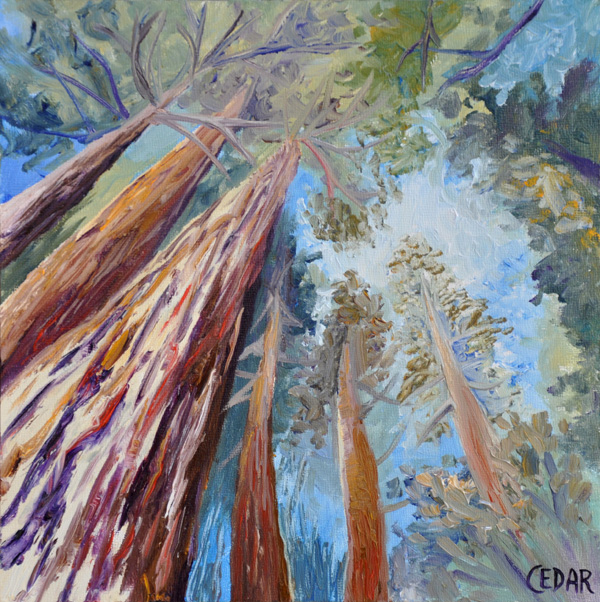 I'm having fun creating the rough texture of the redwood bark using colorful streaks of very thick paint, as you can see especially in the giant tree trunk in the foreground: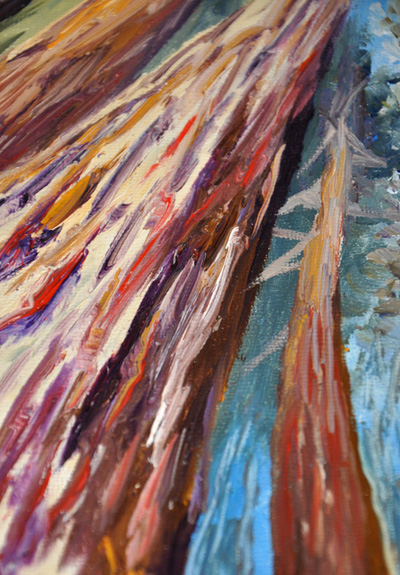 This one is "Study of Redwoods in the Sun." It is all about light and color, the warm glorious sunshine bathing everything. Notice in this painting you can see every color of the rainbow!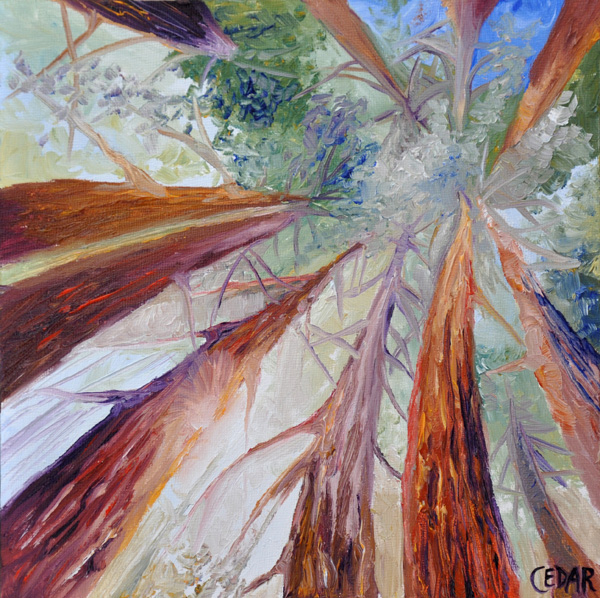 Both of these wood panels are 1.5″ deep. I often forget to photograph my finished paintings from an angle to show you the details of the edges, and I need to get better about that–the painted edges are such a huge part of their impact in person. You can see here no framing is required, and if you were to frame these you actually would lose part of the painting.