In the last 2 weeks, I attended a productive meeting of my artist's critique group, I went to a really fun art opening–the juried show I'm in at San Diego's Museum of the Living Artist, and I made progress on three large paintings.
An inspiring critique session with my artist's group: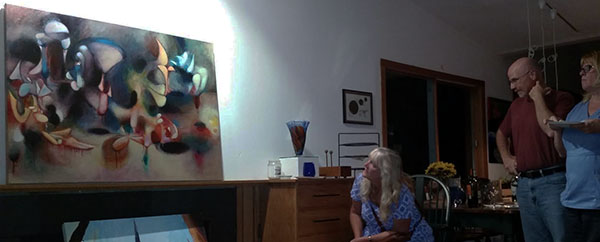 The art opening at the San Diego Museum of the Living Artist in Balboa Park:
The museum is an impressive, beautiful space!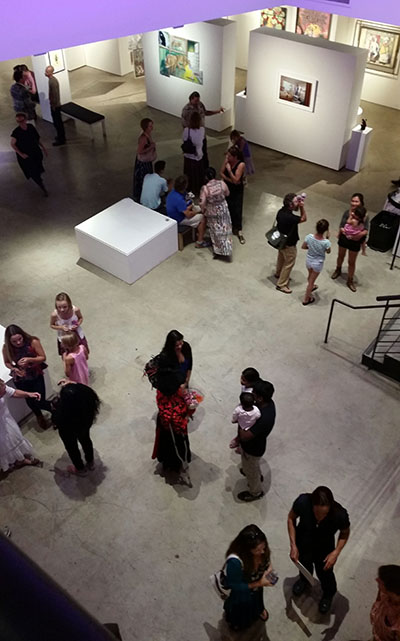 Even though I arrived late for the opening, the place was packed!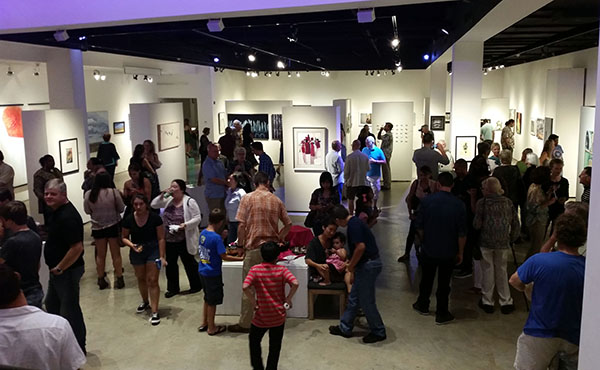 I tried to get a close-up photo of myself with my painting, but I never got an opportunity because there was a constant stream of people stopping and looking at it. This is a good problem to have. 🙂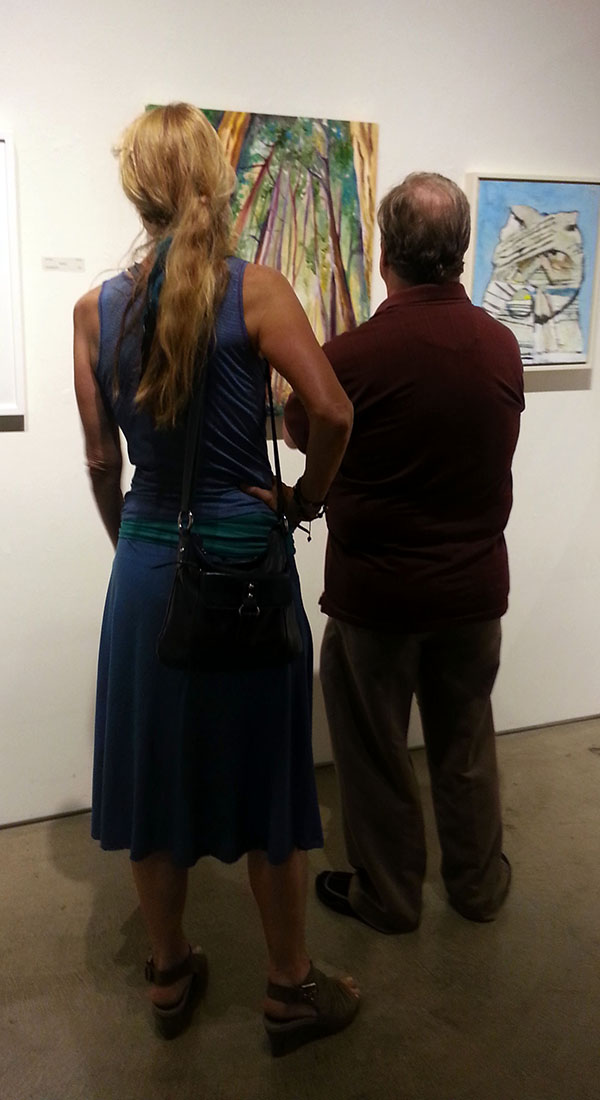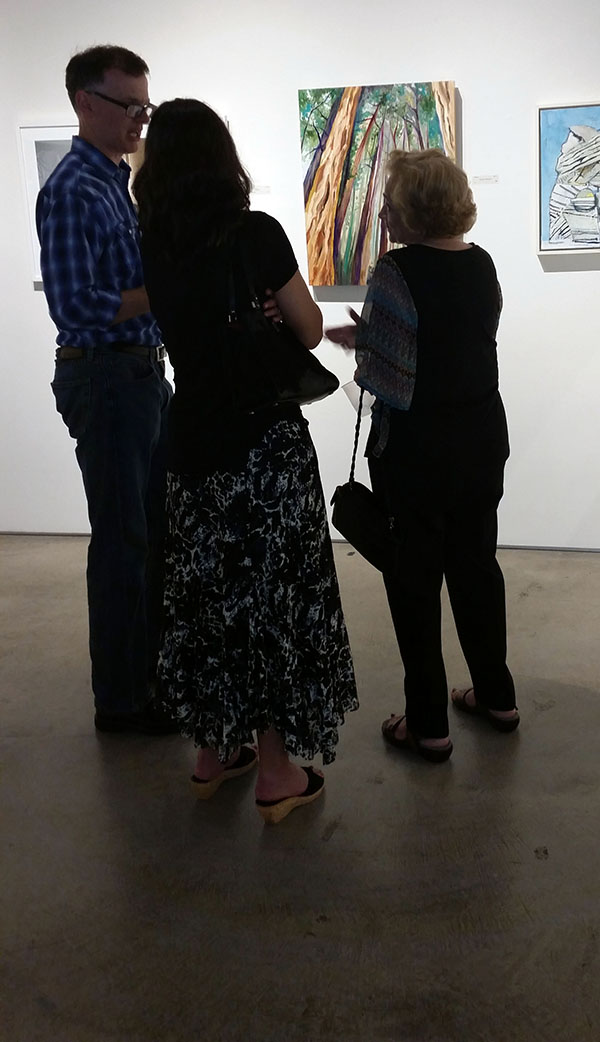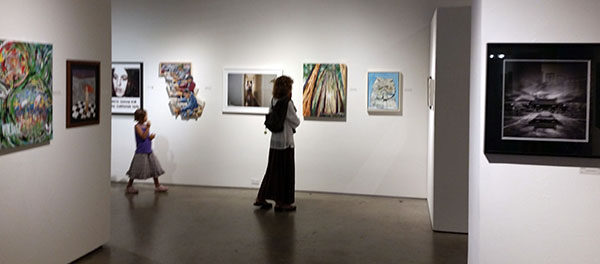 I admired a lot of artwork and truly enjoyed the grandeur of the large, open museum floor.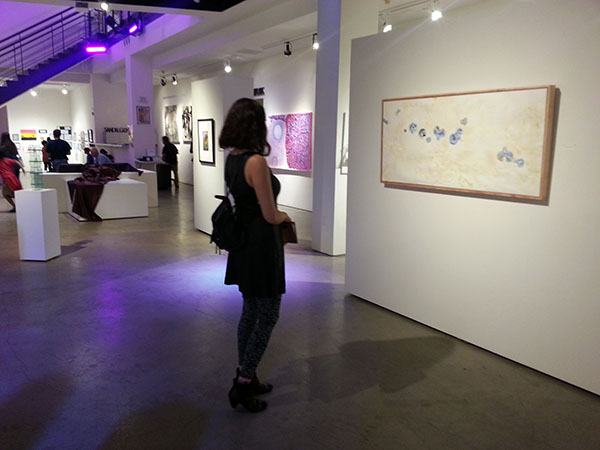 Here are some of the other walls of artwork in the current show. Clearly I am in good company!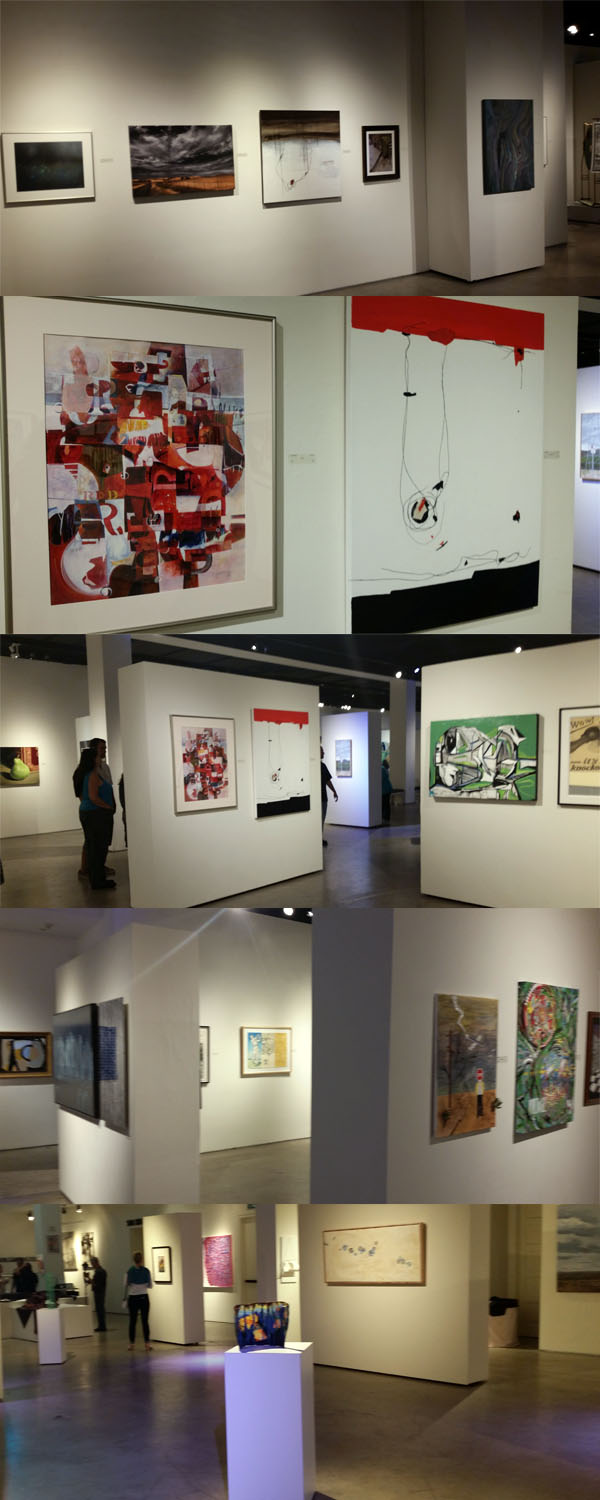 And, I have to say, San Diego's Balboa Park in the evening is truly a magical experience.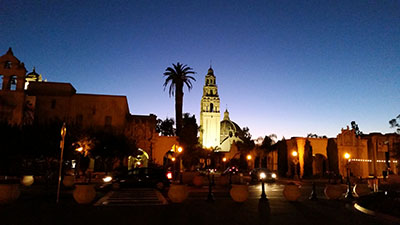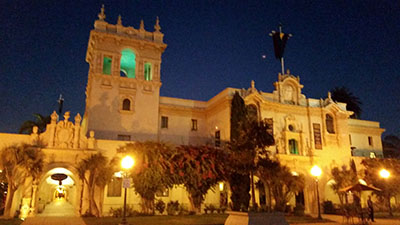 The show is up until September 20th, and admission is only $3. If you're local, check it out!
In the studio, I'm working on three 32″ square paintings simultaneously, and doing a lot of thick palette knife painting experimentation. Here's a super-quick time-lapse of me working on one of the new pieces in the studio: