This 12″ x 36″ panorama-format original oil painting is called "Treetop Wonder."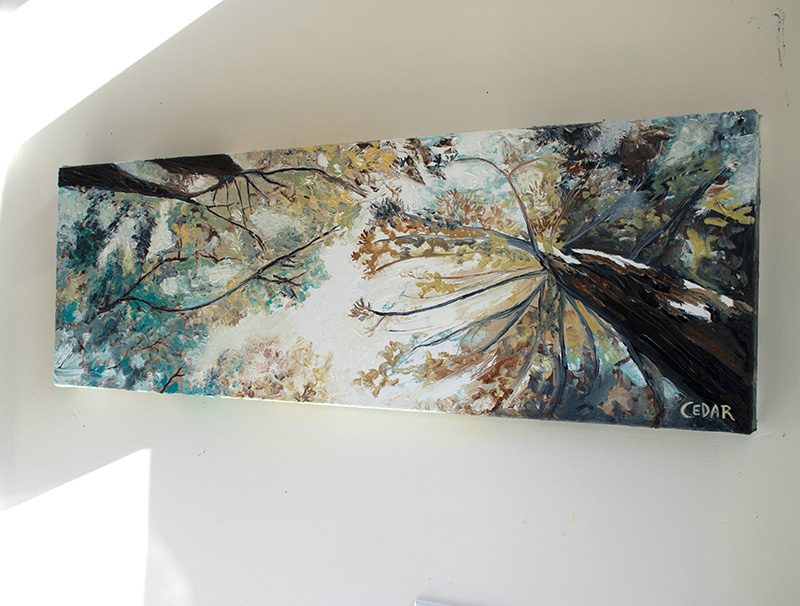 It captures the experience of gazing meditatively up into the trees and sky.

Warm sunlight fills the whole canvas so the painting itself seems to be a source of light.
Tones of teal and gold create a calm feeling.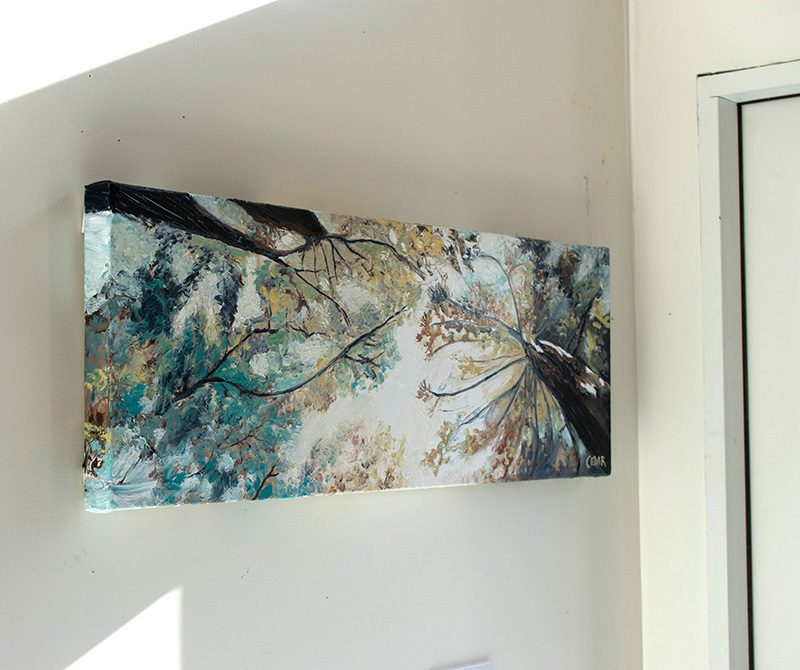 Rough brush strokes make up the image and turn into abstract shapes up close.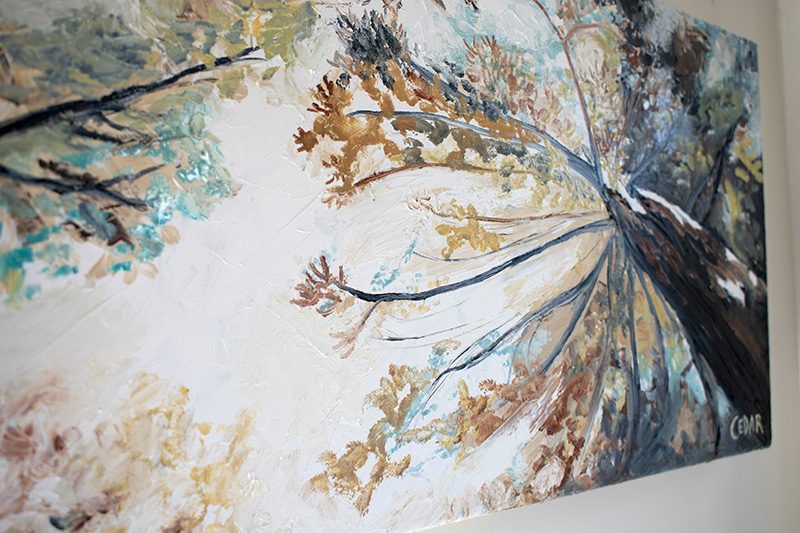 The closer you look, the more you can feel the joyous celebration of color and the more you notice the tactile nature of the thick paint.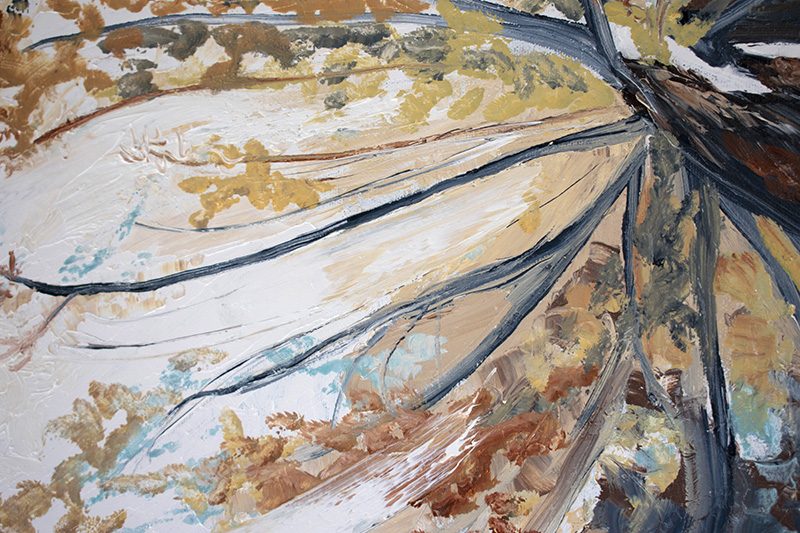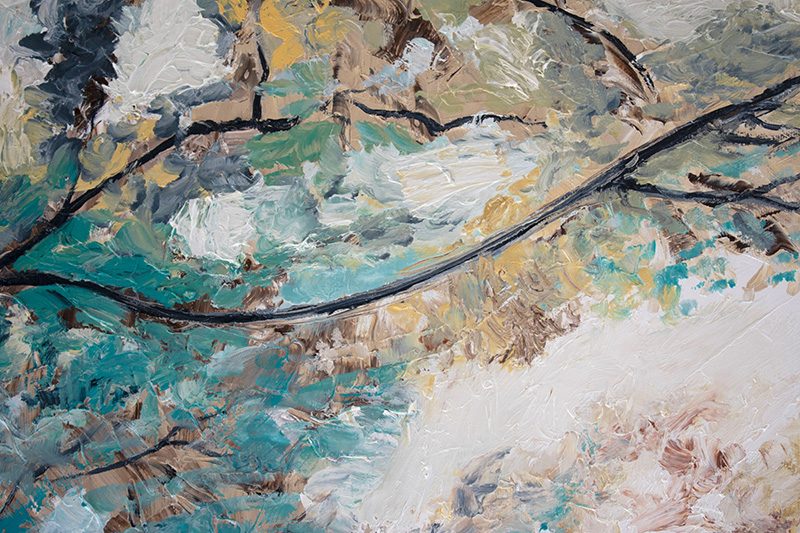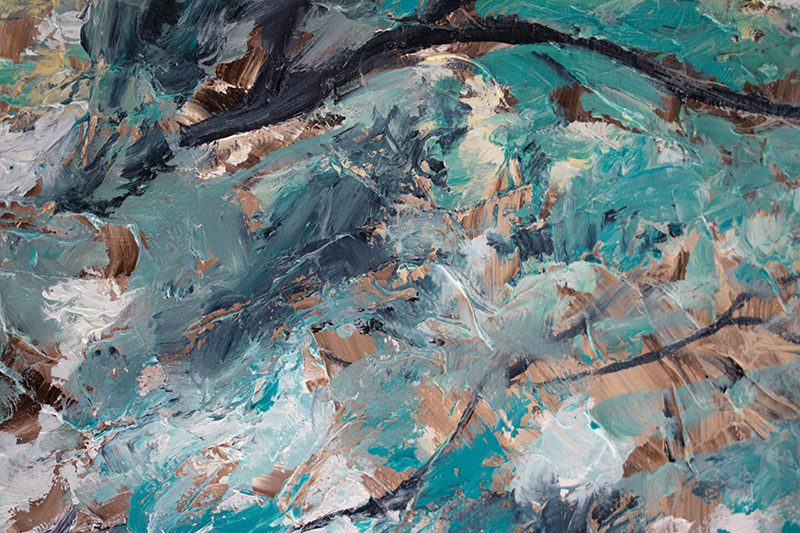 This painting can provide a beautiful focal point in any room. It draws the eye in and makes us gaze in wonder. As we get lost in the details, it feels as if we were actually standing on the forest floor, looking up into a bright and hopeful sky.