Here is "Tall Green Woods."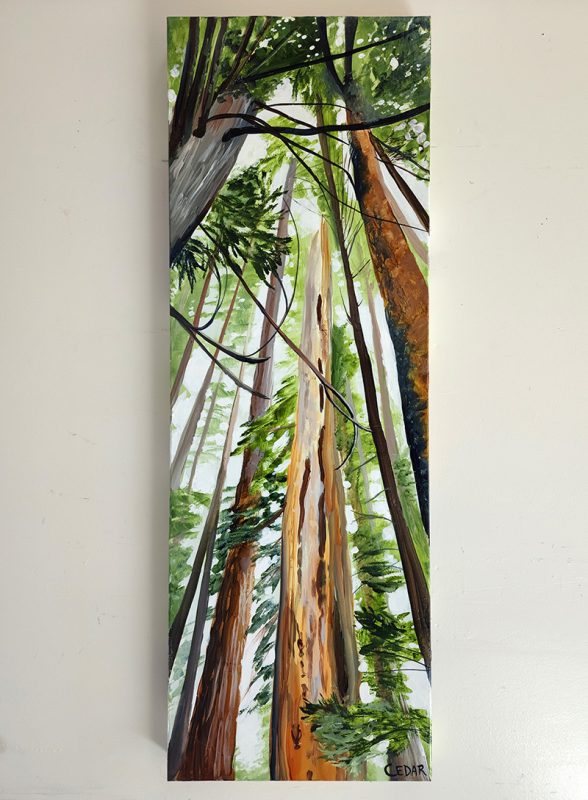 I painted this from one of my many photos I take while hiking and save for future art inspiration.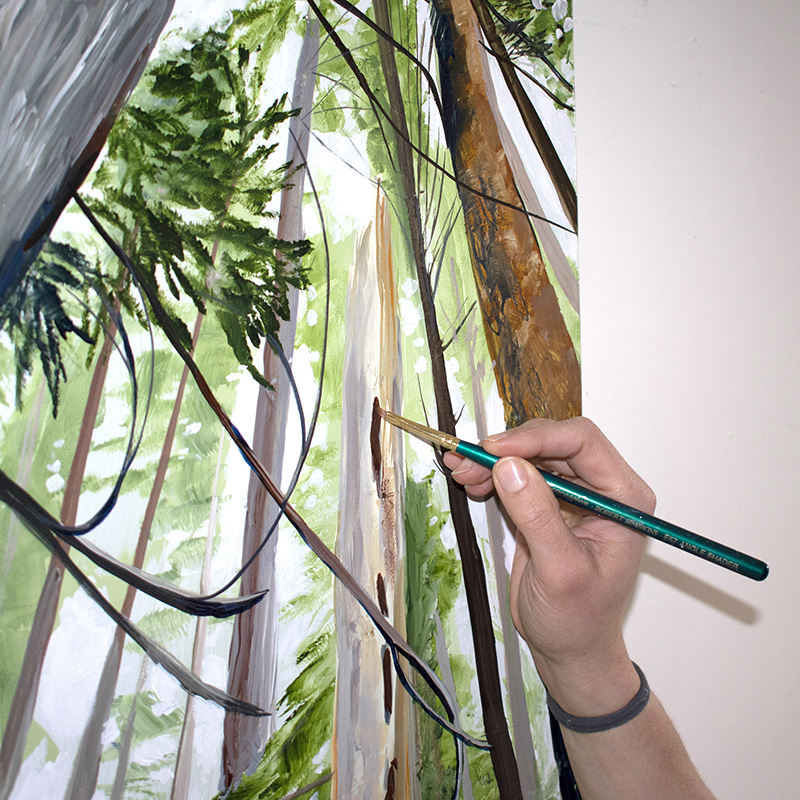 The center trunk, a lighter color than the deep red-browns of the other tree trunks, is lighter because it is a dead tree.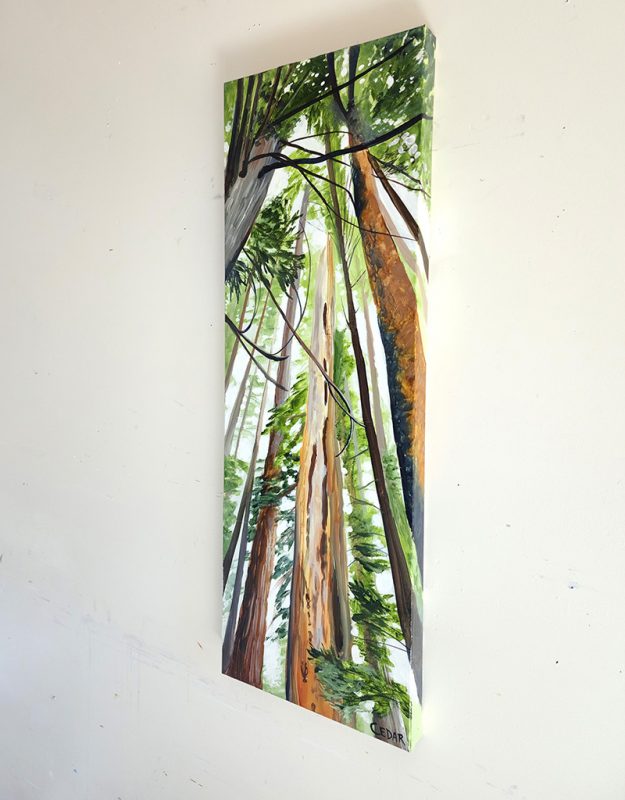 The column of a dead tree trunk still standing can be a beautiful monument in the middle of a living forest.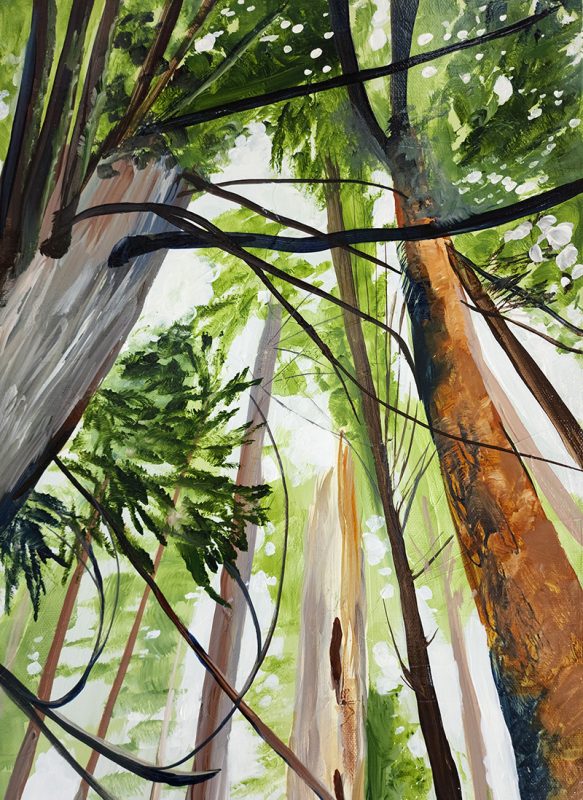 (My previous painting "Ancient Ruins" features the dead trunk of a giant sequoia.)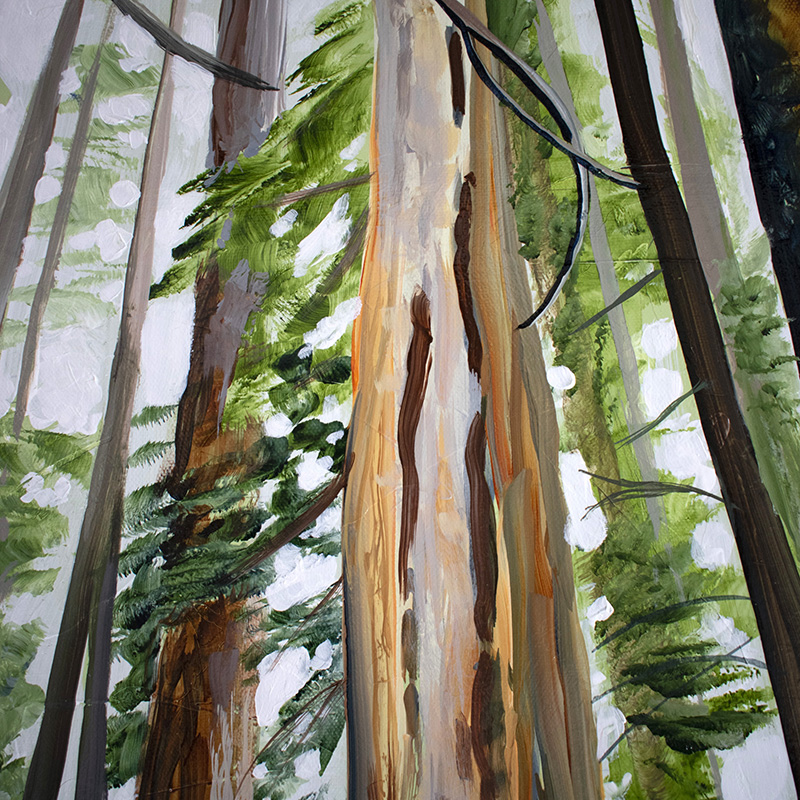 It is a reminder of the cycles of nature, and is especially poignant when you notice tiny new saplings in the same area.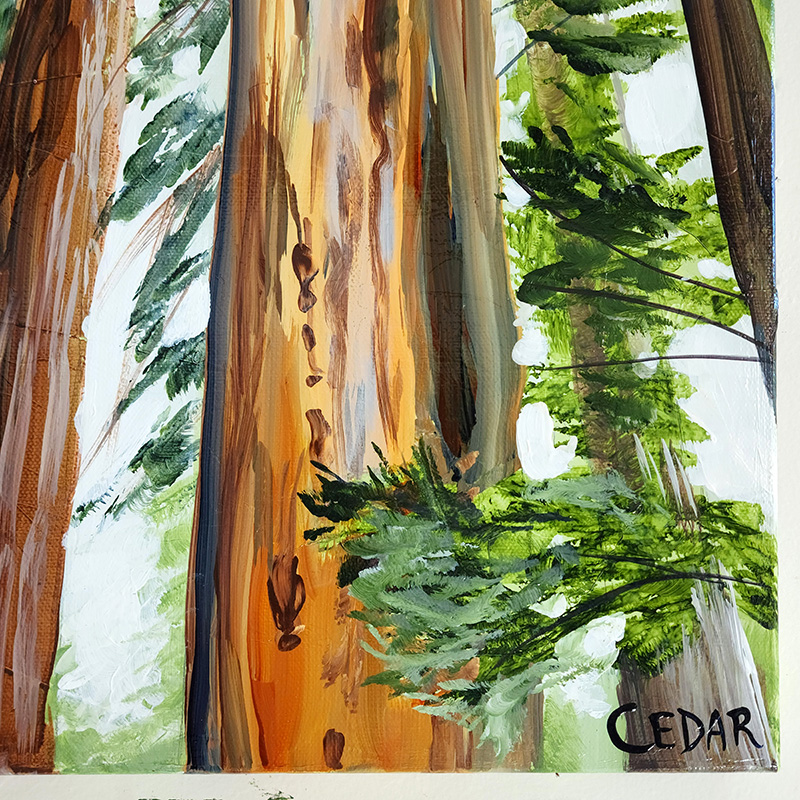 The whole forest, made up of trees in every stage of the life cycle, is like one living, breathing entity that we are privileged to pass through at any moment.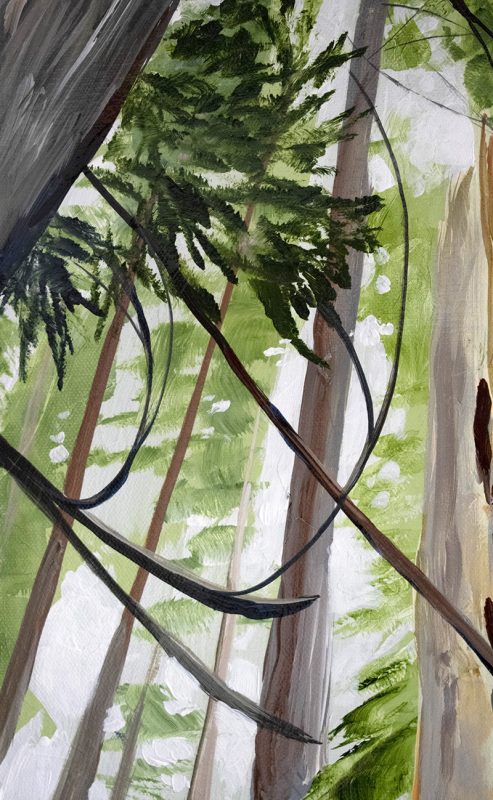 The shade under the towering trunks and gracefully curving branches is comfortable. Hints of the hot sun on the other side of the tree canopy glow in the spaces between the tall trunks.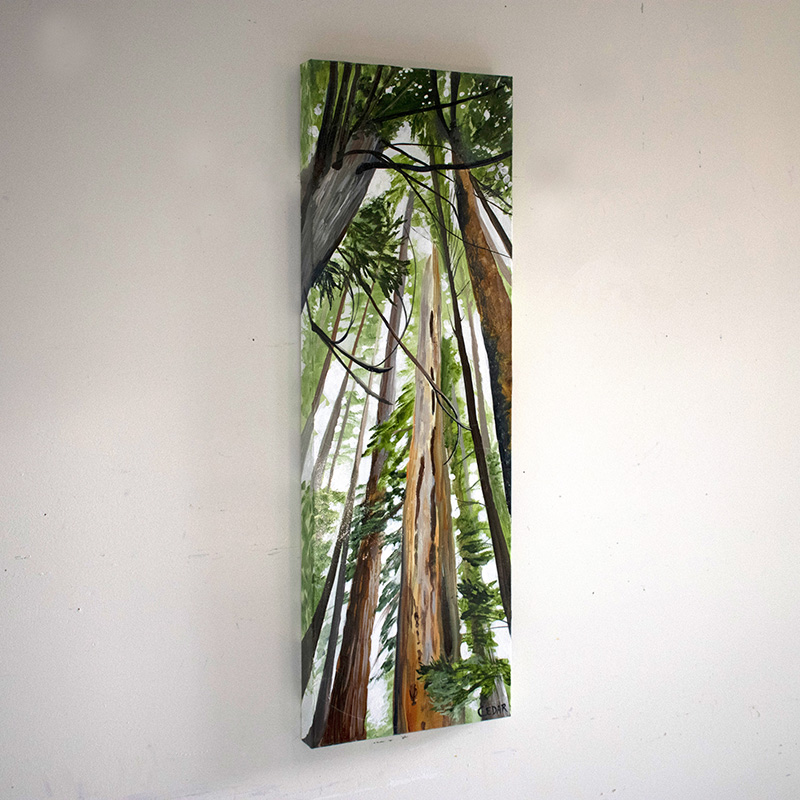 Contact me if you're interested in purchasing a print of this painting!