My newest painting is whimsical, romantic, and beautiful.
Stardust
30 x 30″, Oil on Canvas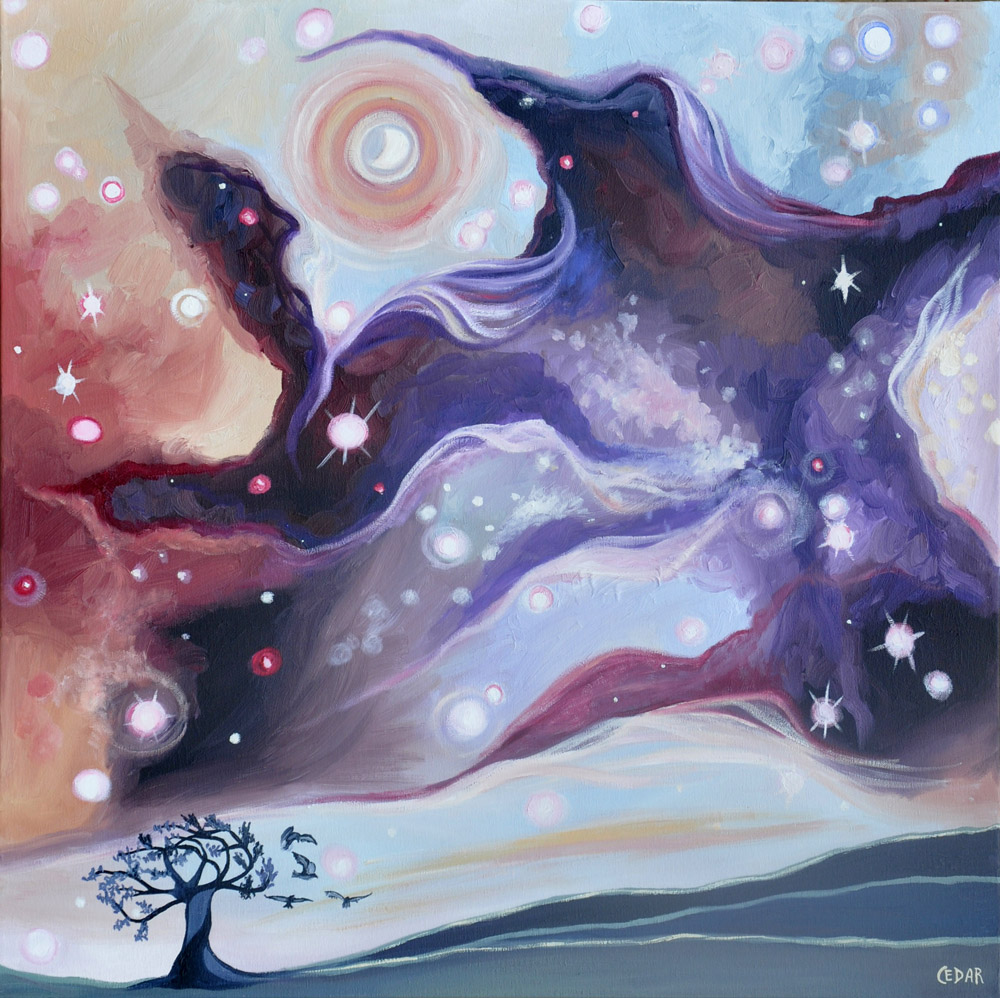 Hazy reflective clouds of stardust are scattered across the heavens, hence the title.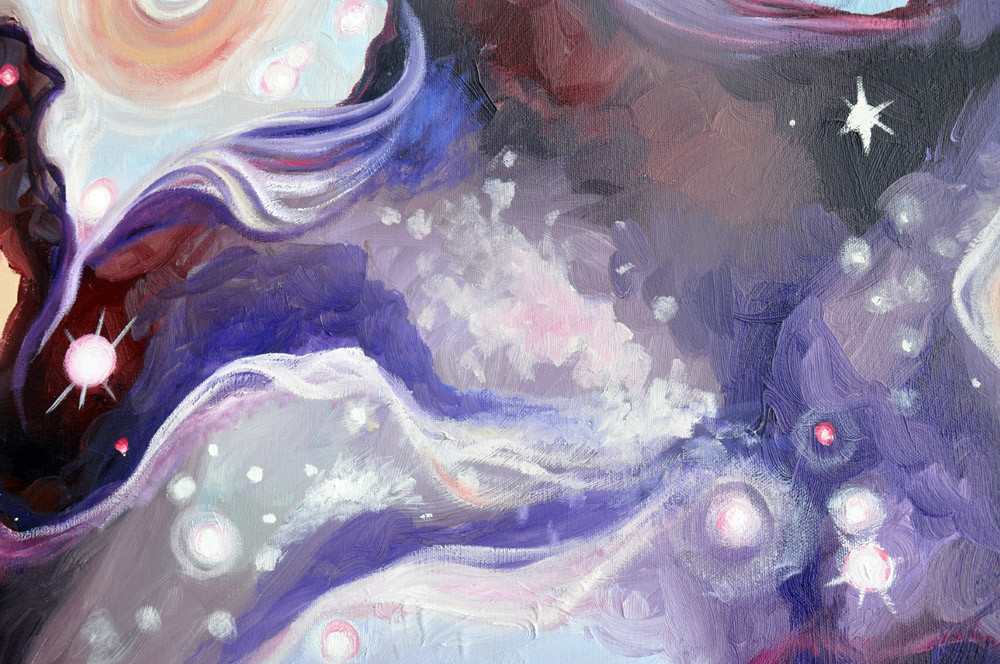 A softly glowing moon.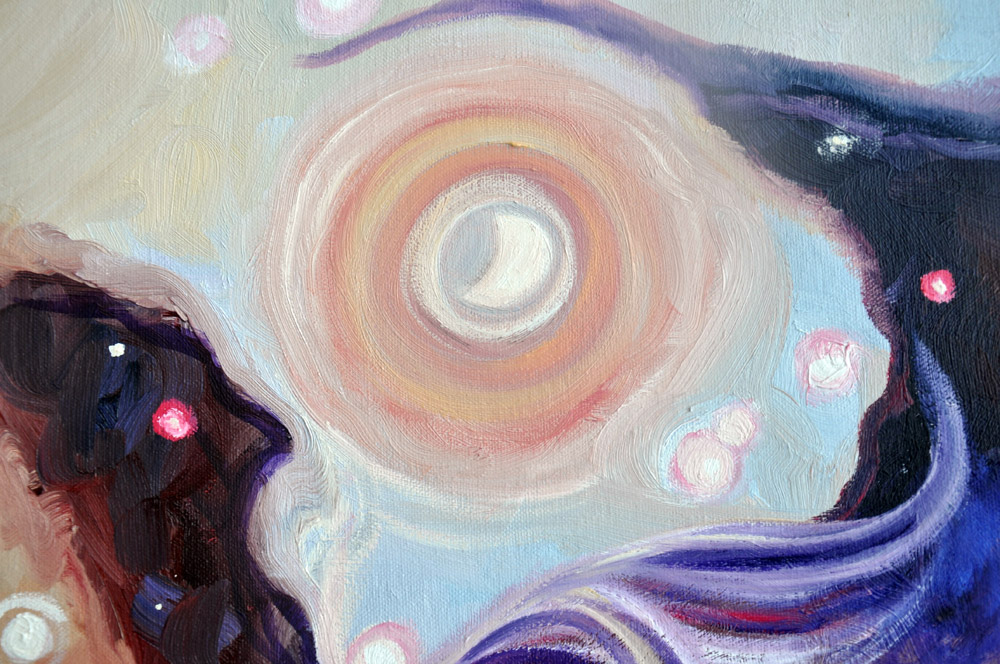 The atmosphere moves in waves and ripples. Brilliant stars shine out of the depths of space.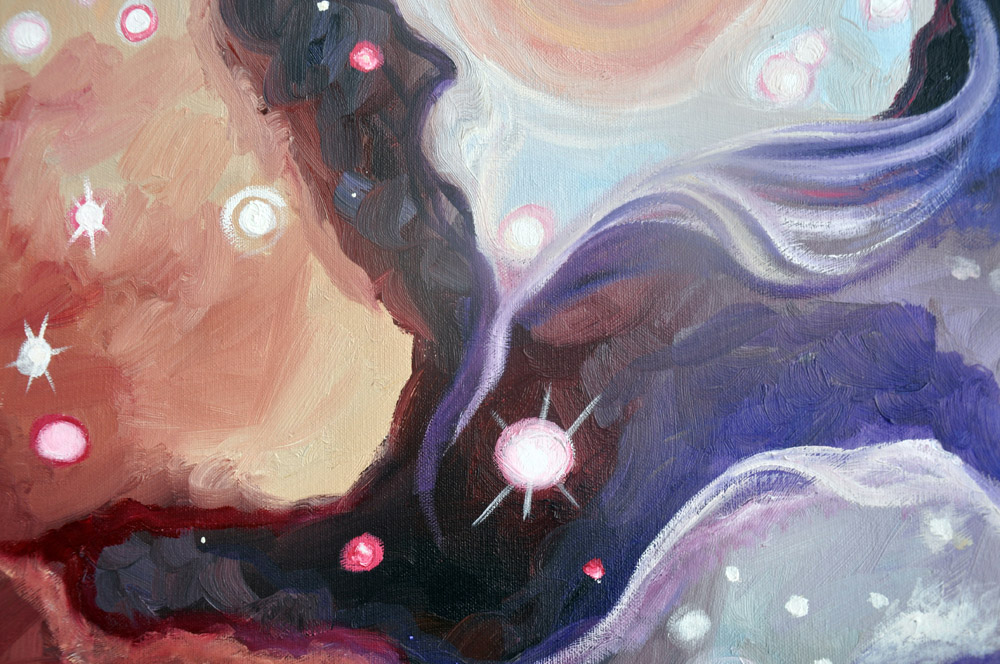 Maybe my favorite part: the birds near the horizon spread their wings beside a silhouetted spring tree. The dance of life!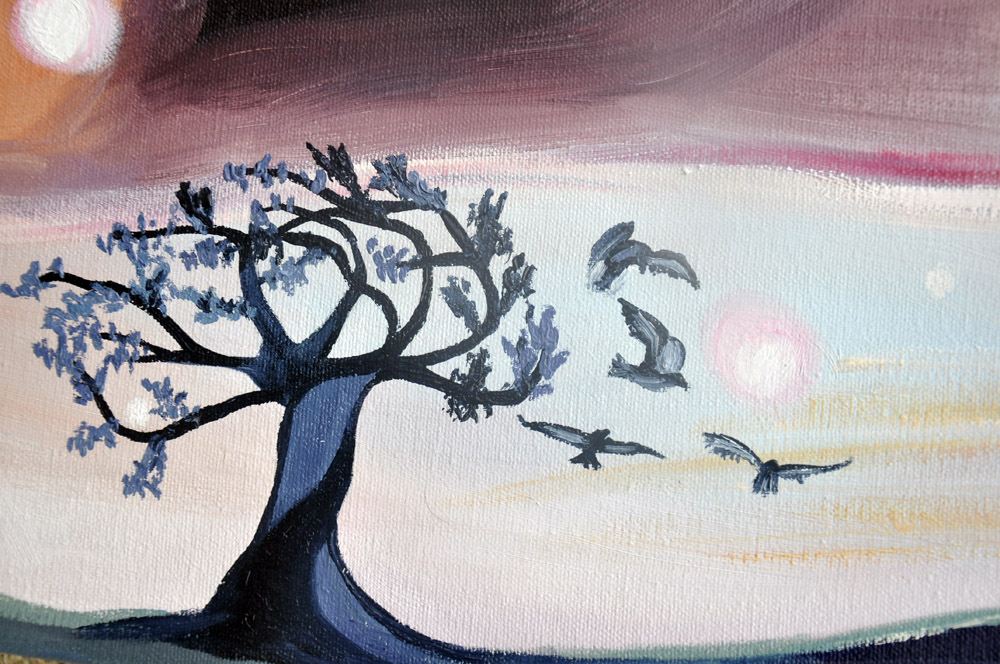 Here's a shot, taken from the bottom of the painting, that shows the painting continuing onto the 1.5″ deep gallery-wrapped edges of the canvas.