This lotus flower painting is called "Rise Up."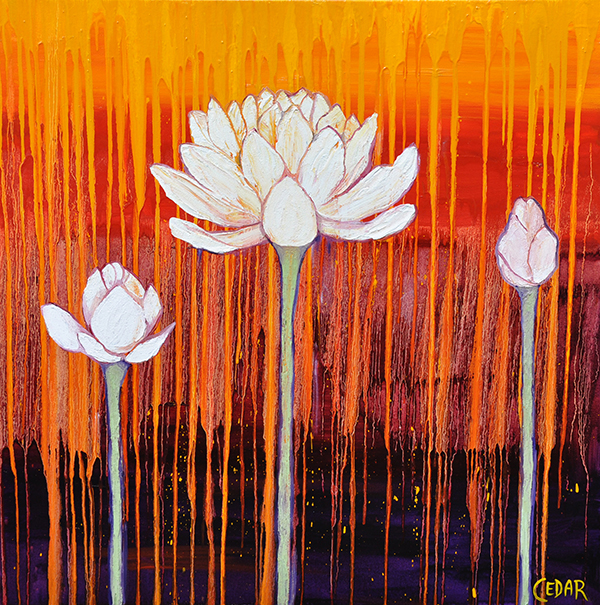 The reason I was first drawn to use lotus flower imagery was the symbolism of the flower reaching up out of the murky darkness of the water, becoming this beautiful thing that opens up into the sunlight above.
It's a continual human challenge to not get pulled into the darkness, to make the choice to rise above–instead of mindlessly reacting to life events with base emotions, to choose to be as good and kind as we can in a given moment. While this is a continual challenge, it's also been proved to be something humans are capable of. So, when I'm painting these flowers, I'm setting that intention for myself as I think about the symbolism.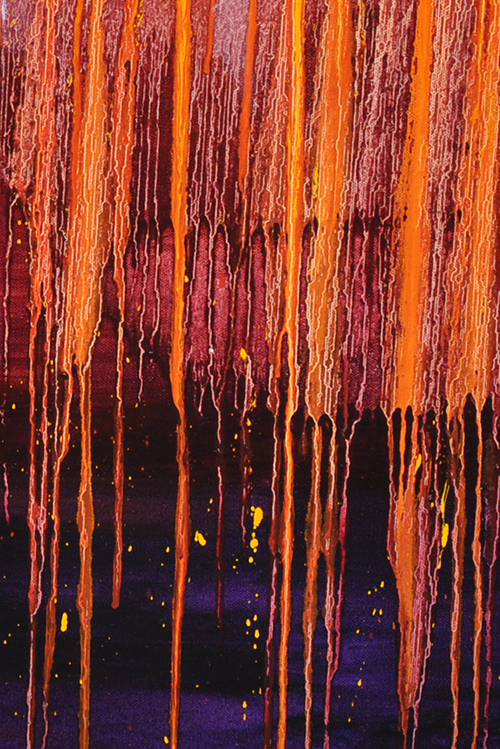 These ideas are illustrated particularly well by the vertical lines throughout the background.
I created these lines by dripping layers of different colors thinned with varying amounts of oil and paint thinner to create this layered effect. Here's a quick time lapse that shows this process.
The lines are pulling everything down. As they drip down, they shift into darker and darker colors.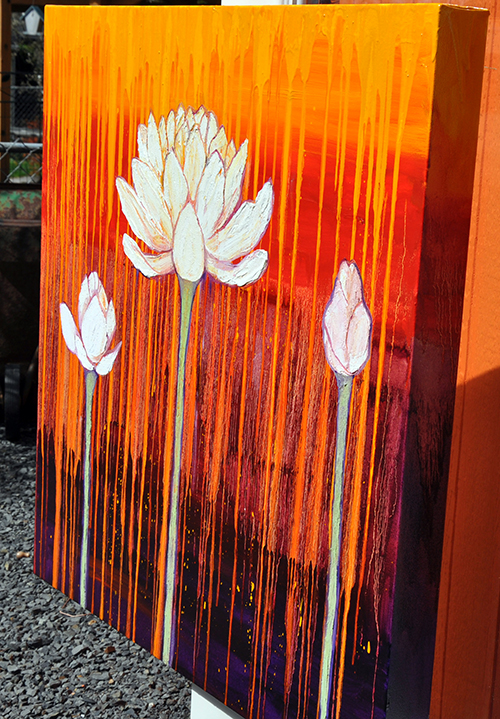 The slim, straight stems of the flowers reach upwards against the downward-moving background.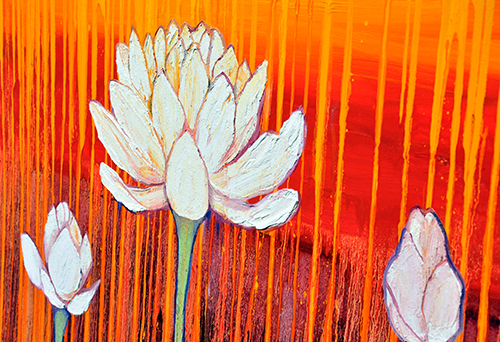 I painted the petals of the flowers thickly with palette knives, so they stand out bright and 3-dimensional against the background.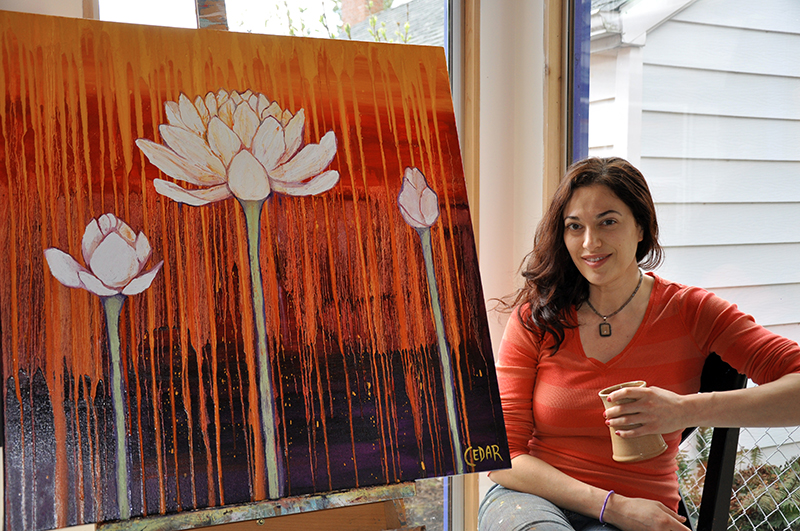 This is a large painting! 30″ x 30″. The saturated colors at this size make it dramatic to see in person.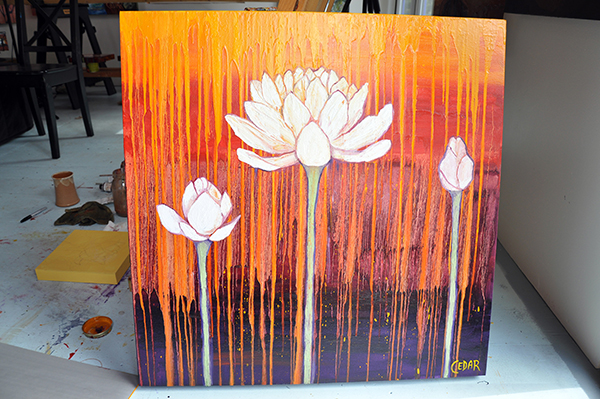 The color wrapping around the deep edges of the canvas complete the effect.