Description
Here is Yosemite Sky (Emerald and Teal.)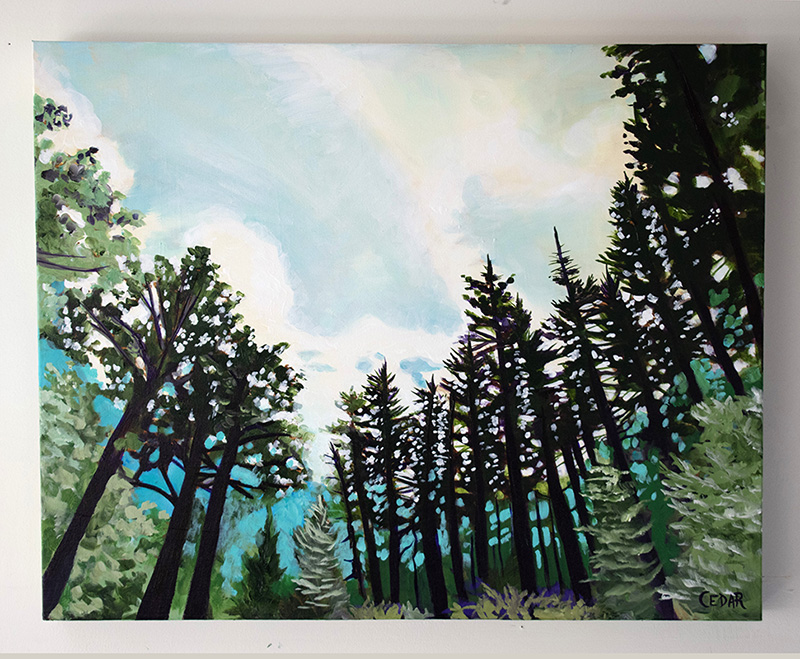 The colors in this painting are harmonious cool colors of blue and green which are near each other on the color wheel.
Again, I started with an earth-toned underpainting then built up layers of color on top.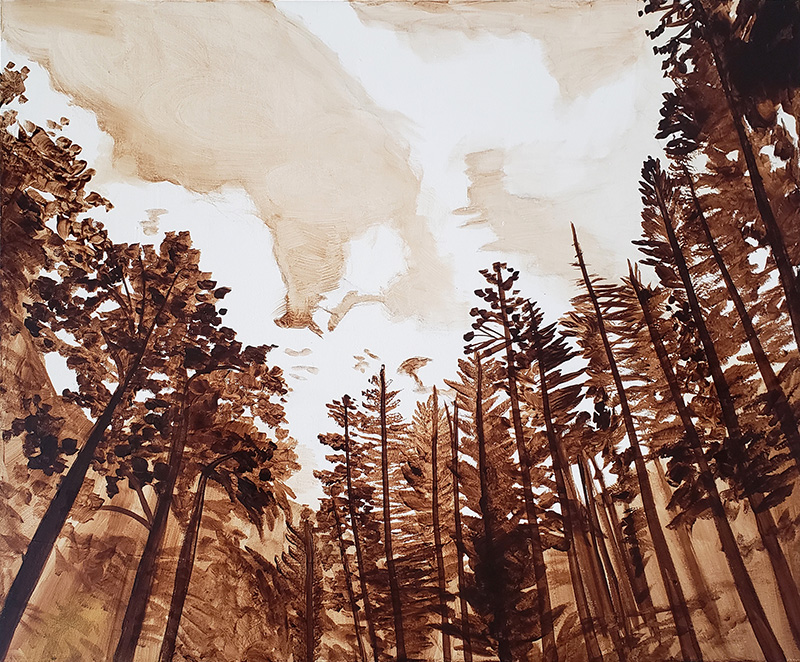 Although this painting is done in cool colors, they have a warm undertone, which I achieved by starting with a warm golden underpainting.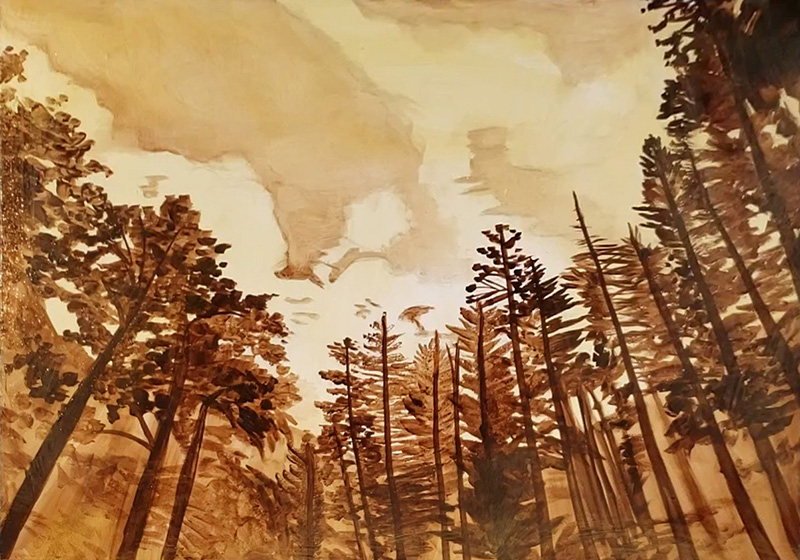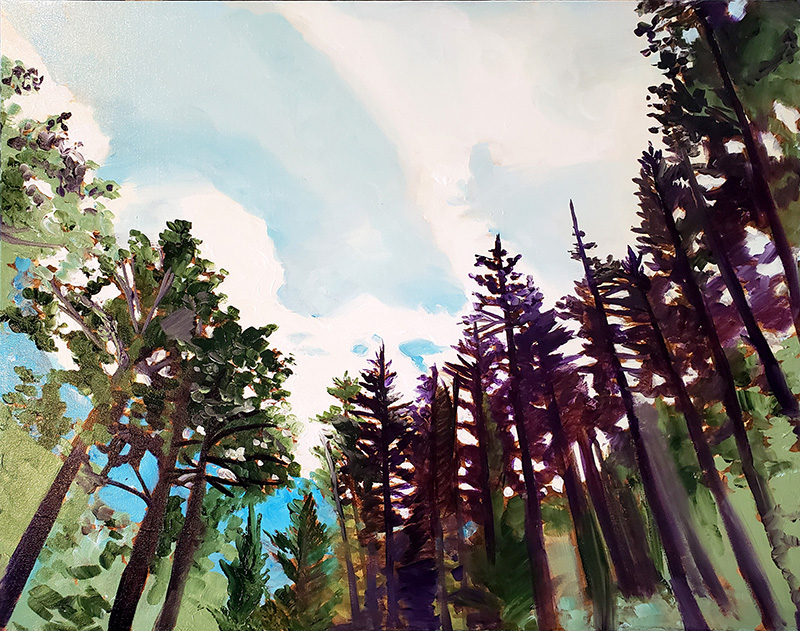 A hint of that warm glow shows through the clouds in the top of the sky.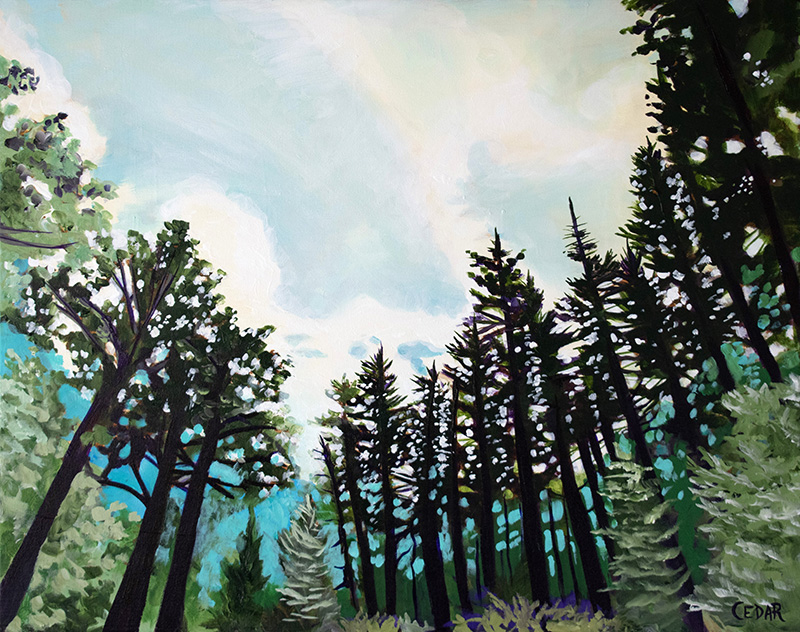 The bright teal in the background is a loud, happy color that is not seen in nature except in tropical oceans. This color is interesting and beautiful as the background of a forest scene.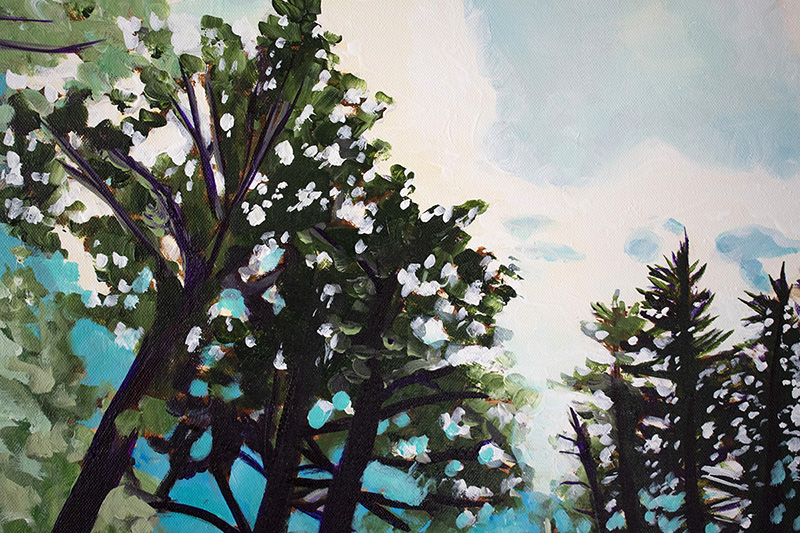 Pops of white sky shine through the tree branches as hundreds of tiny dots of negative space.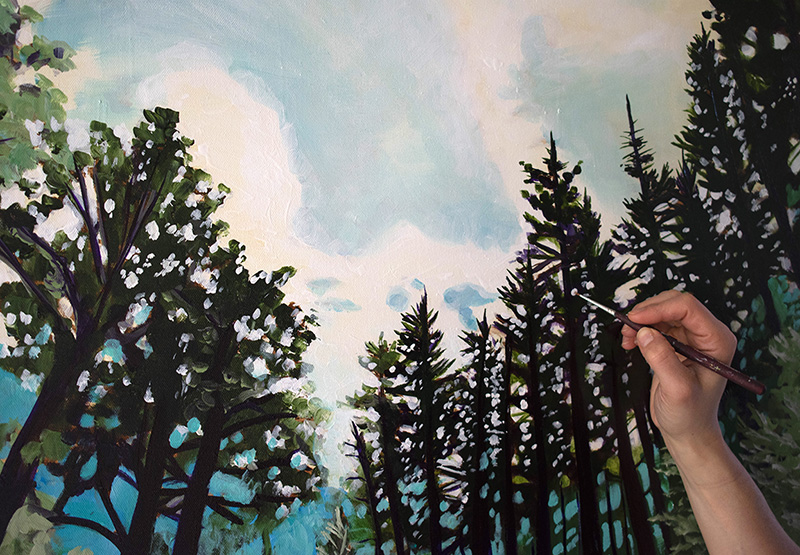 The shades of green foliage shift to violet in the darkest shadows, so dark it almost appears black.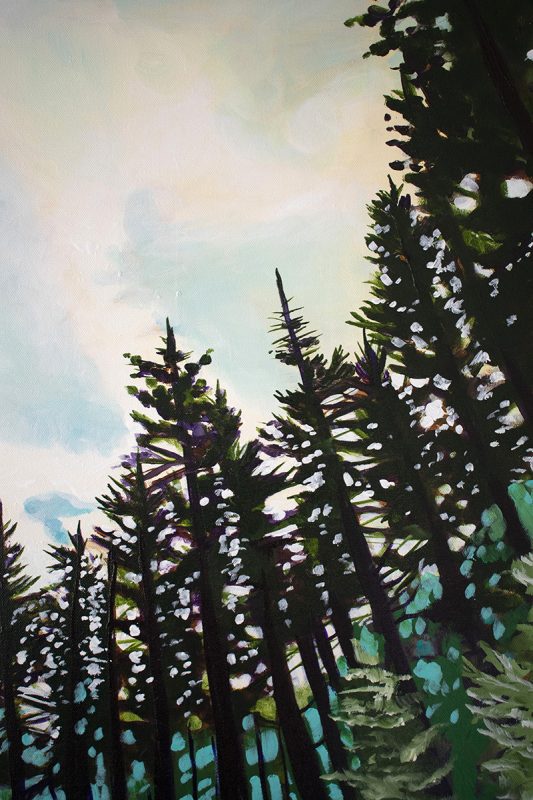 Small hints of the warm earthy underpainting shine through in the many small details of the tree branches.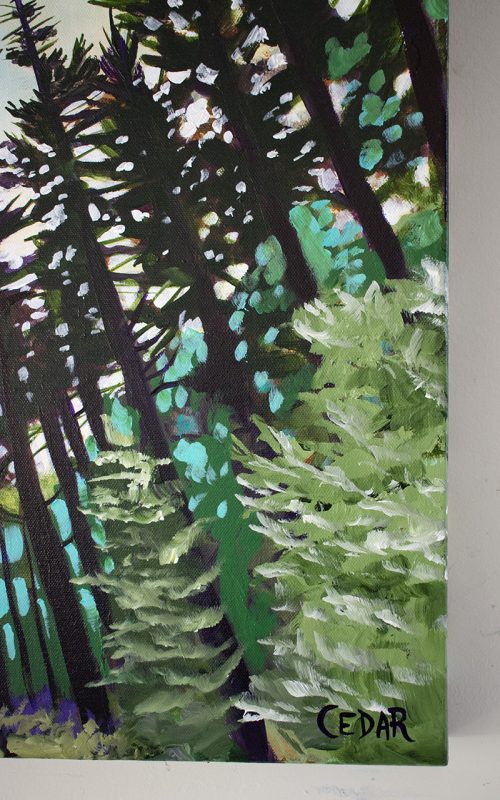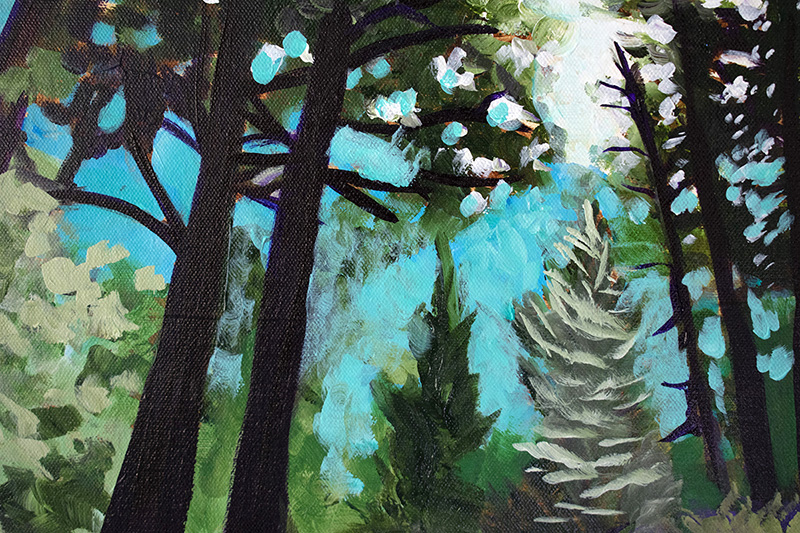 Because of this, the painting glows.