Description
Yellow Splendor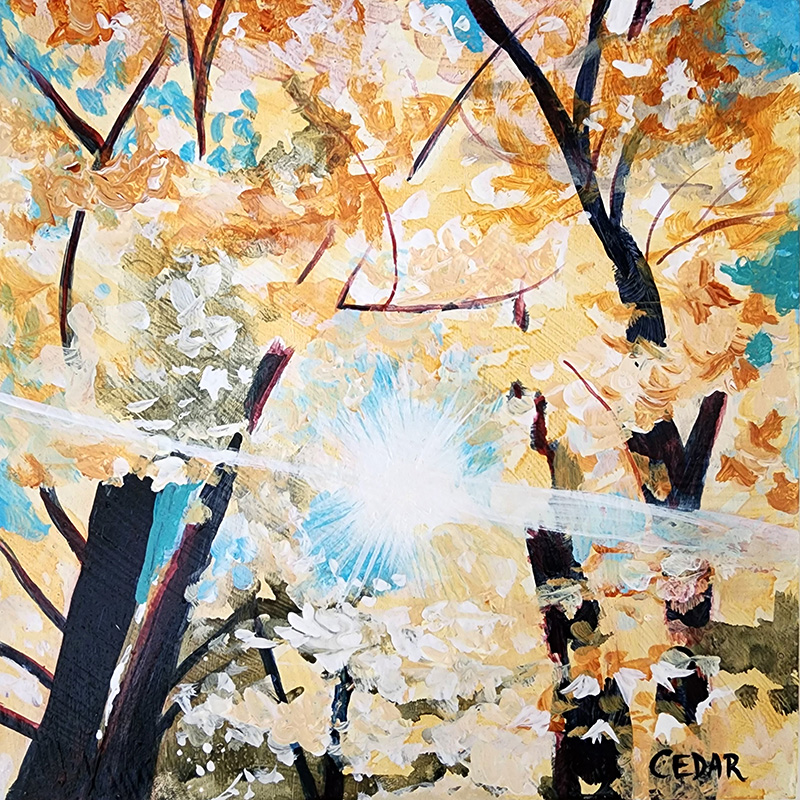 "Yellow Splendor" is based on one of my friends' photos.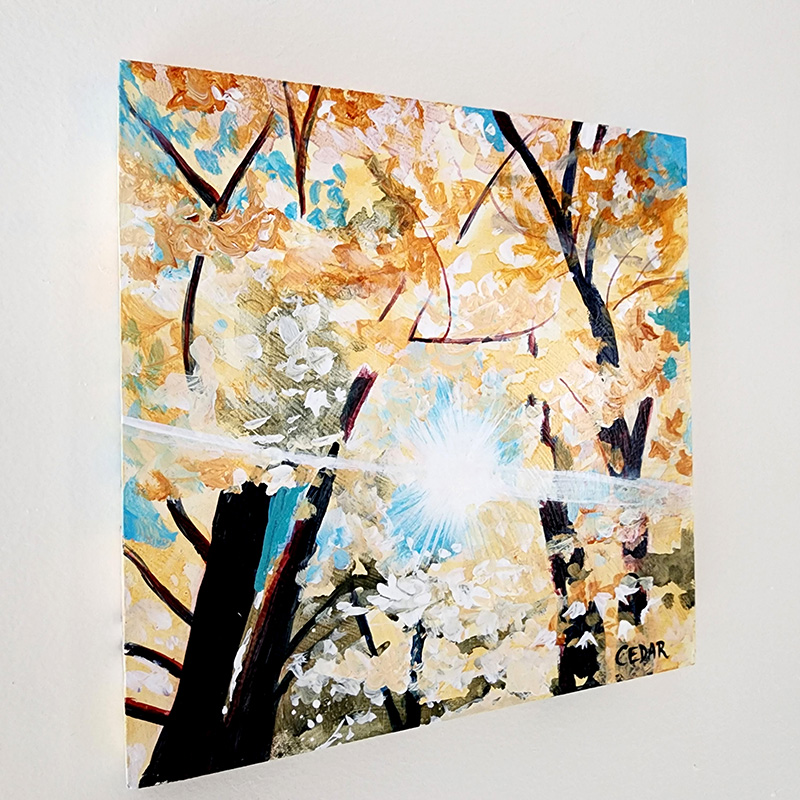 The sunlight bursting out from behind the trees and shining towards the viewer is one of my favorite things to paint.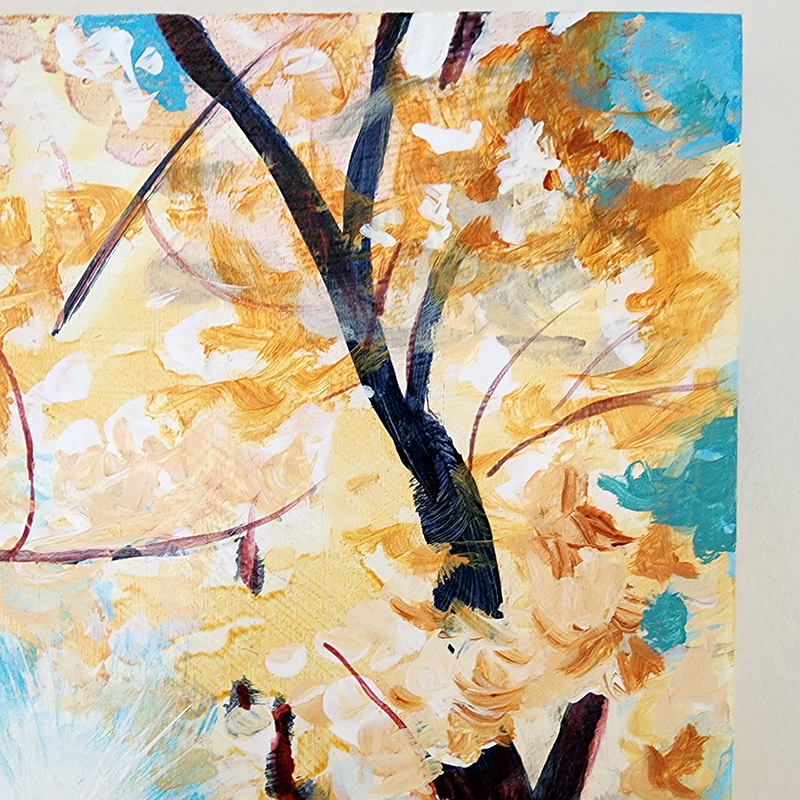 Detail: Yellow Splendor. 8″ x 8″, Acrylic on Wood, © 2022 Cedar Lee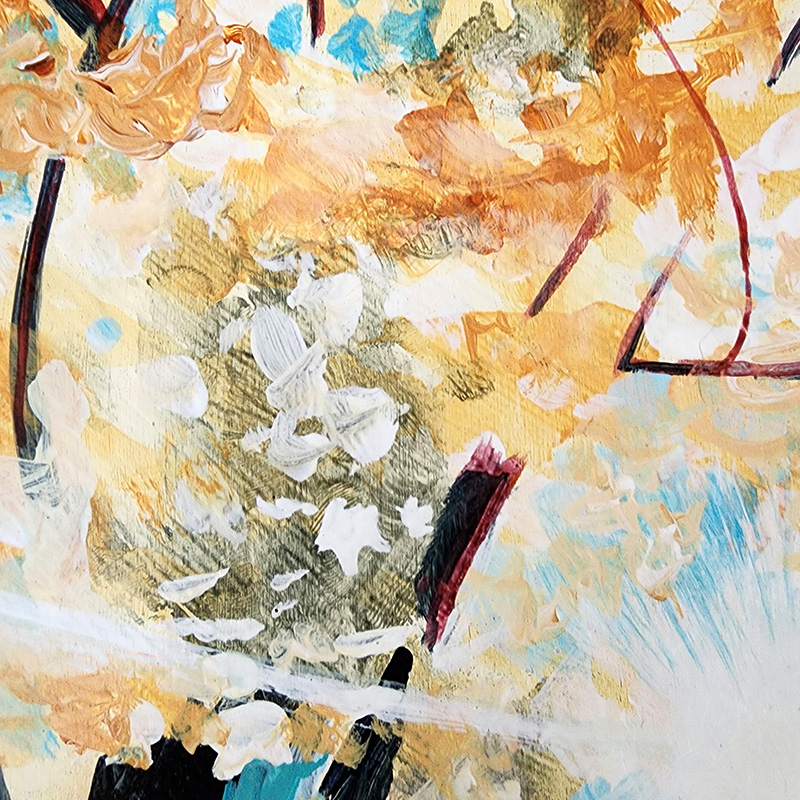 The white light makes the golden yellow leaves glow, and the contrast between the bright yellow leaves and the dark tree branches is striking.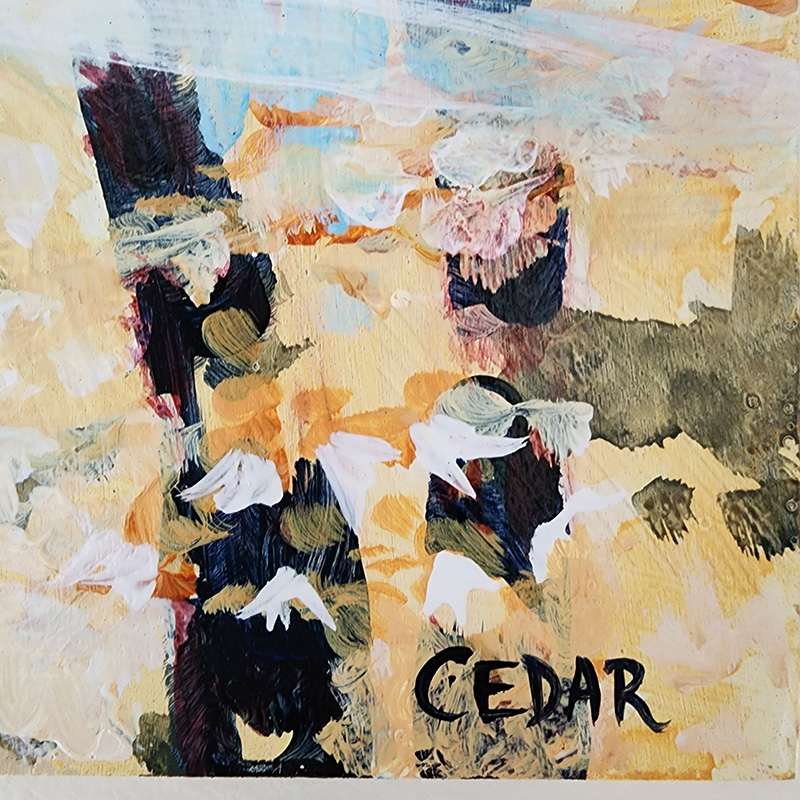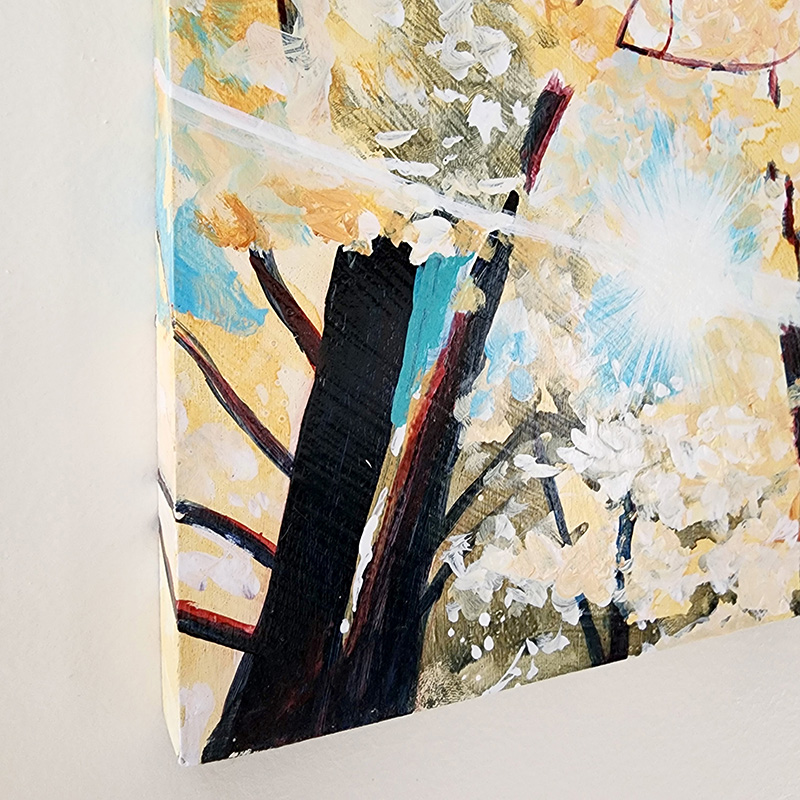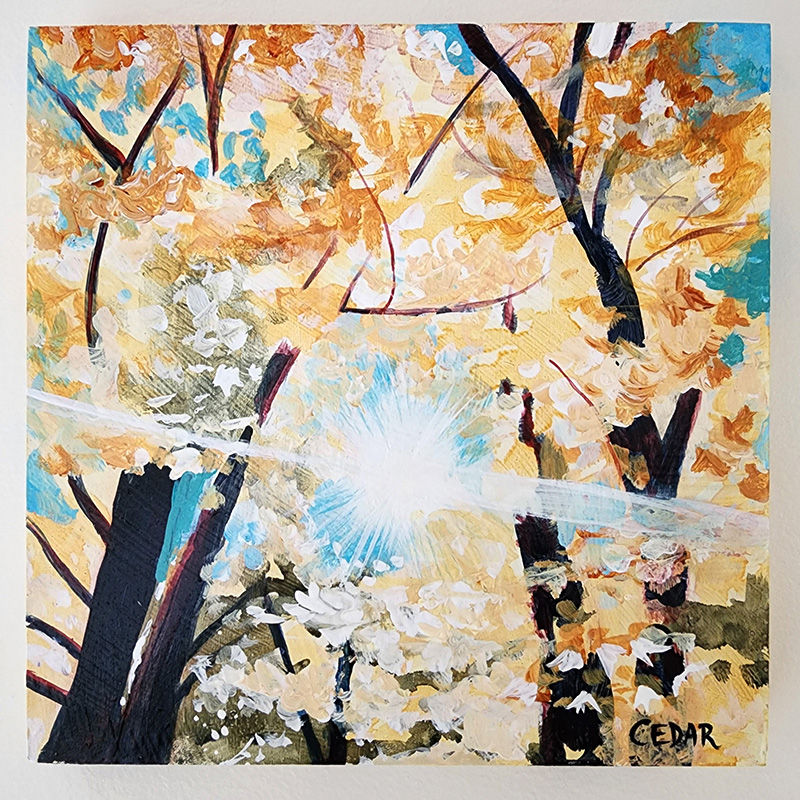 We get little peeks at a vivid blue sky in the background, showing in the negative spaces between the foliage.