Description
Here is "Tropical Glow."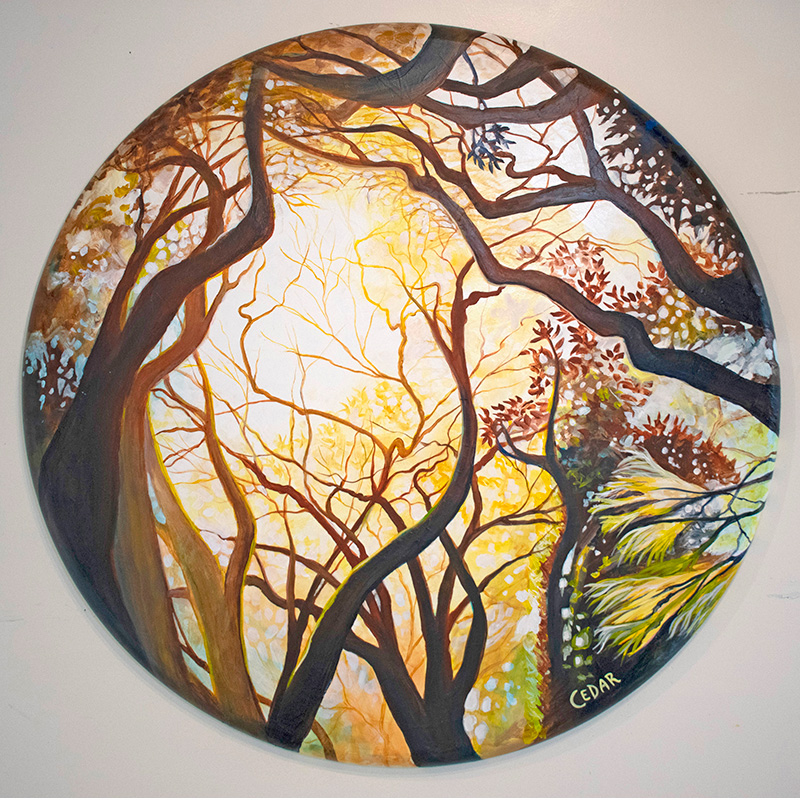 In this painting, as our eyes follow the many weaving branches meandering above, we get lost in a sphere of golden light.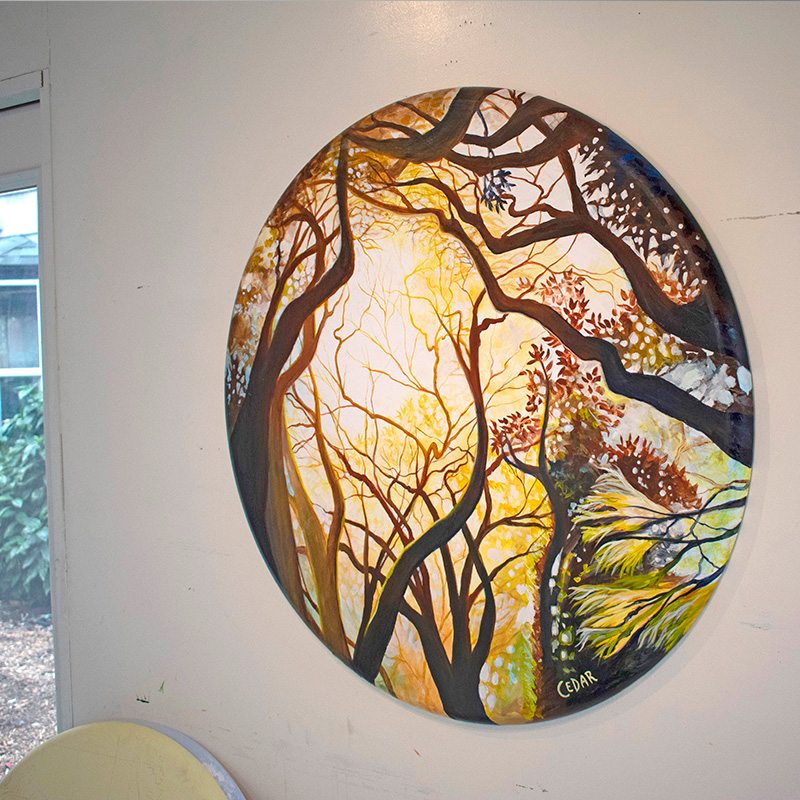 My reference photos and ideas for this painting came from photos I took a couple years ago in a Hawaiian jungle. That jungle was lush and green. But I made the artistic decision to paint this scene in warm earth tones, with high contrast between dark and light.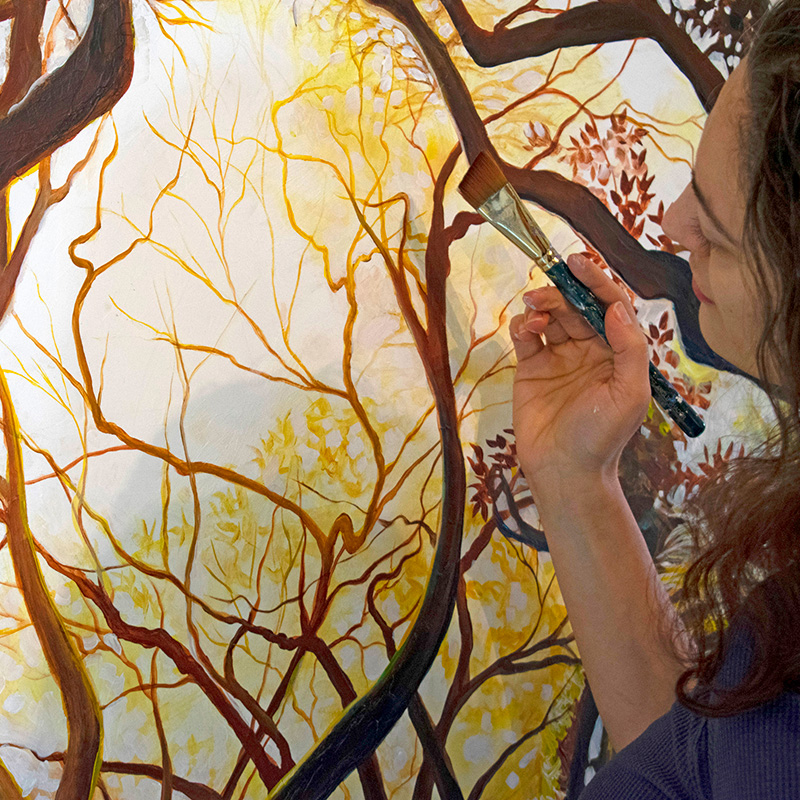 It is really cool watching this one come together in the time lapse video of my process:
The image of tiny branches interweaving and reaching many fingers out into space is reminiscent of my earlier painting Arboreal Dendrites. That painting was also inspired by Hawaii's jungles!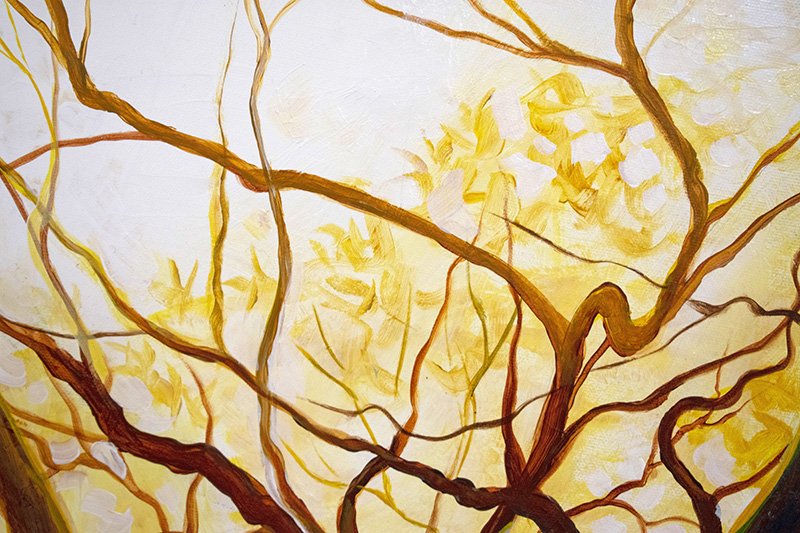 This is partially realistic, and partially an imaginary dream landscape, with its outlandish colors.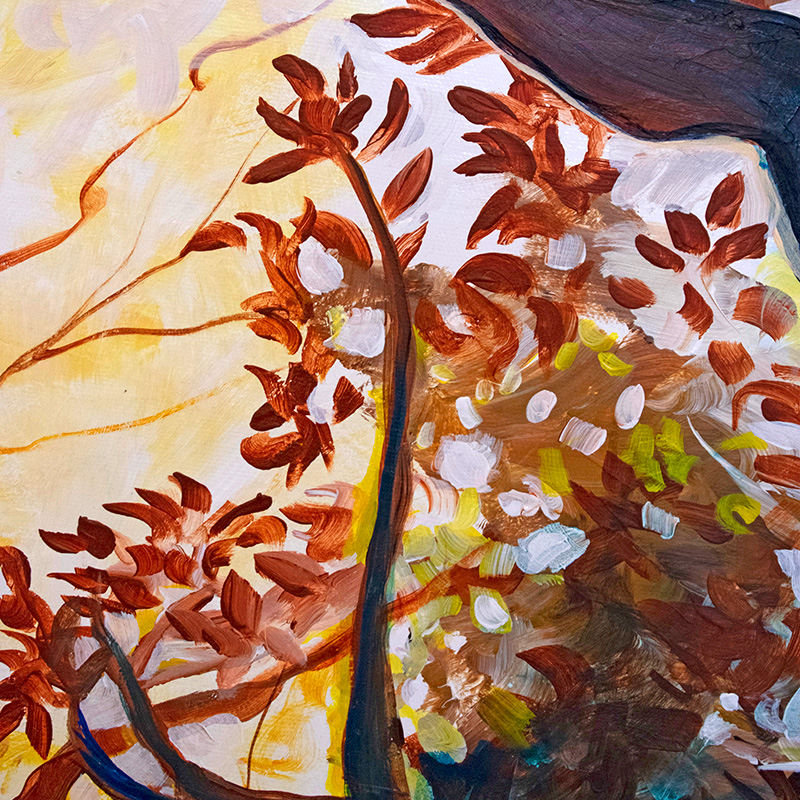 A bit of fantasy feels appropriate in the cold months of 2020. In a typical winter in the pre-pandemic world, I might be making plans to travel. I might go stay for a few days in a hostel in some faraway place in the tropics and take hundreds of photos to use as inspiration for future paintings.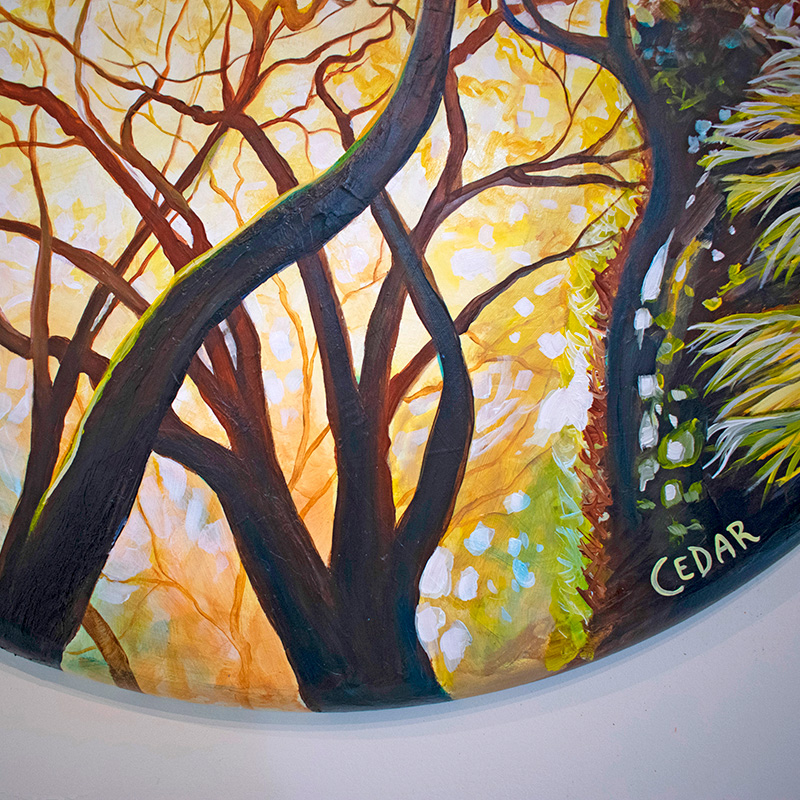 This art embodies the feeling of escaping into paradise!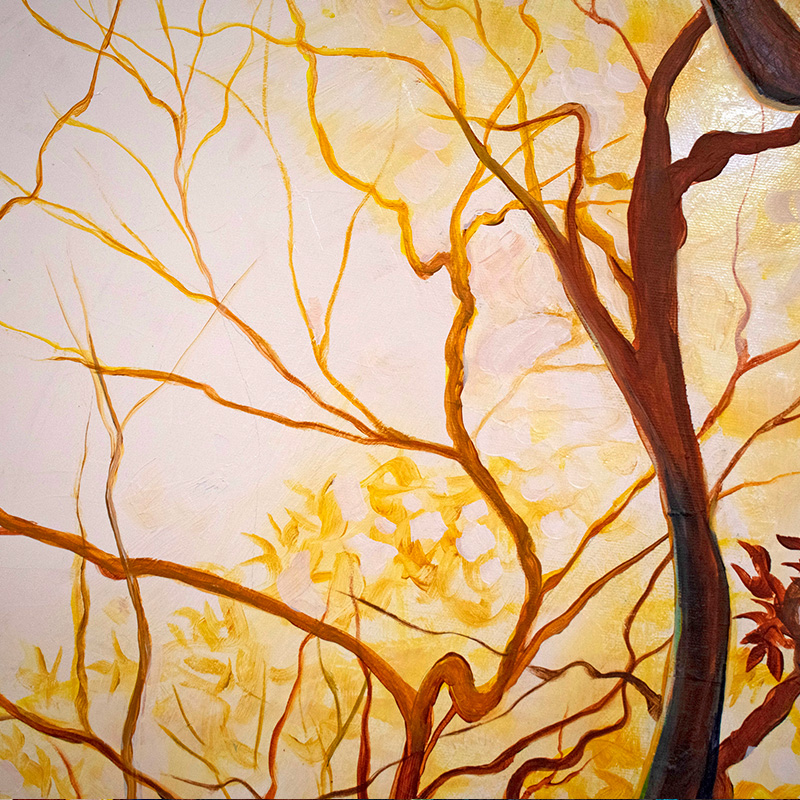 Imagine a beautiful, sun-drenched dome of tangled tropical plants curving above us. Imagine gazing up into sunshine which pleasantly warms our faces. This painting offers an invitation to get lost in its details.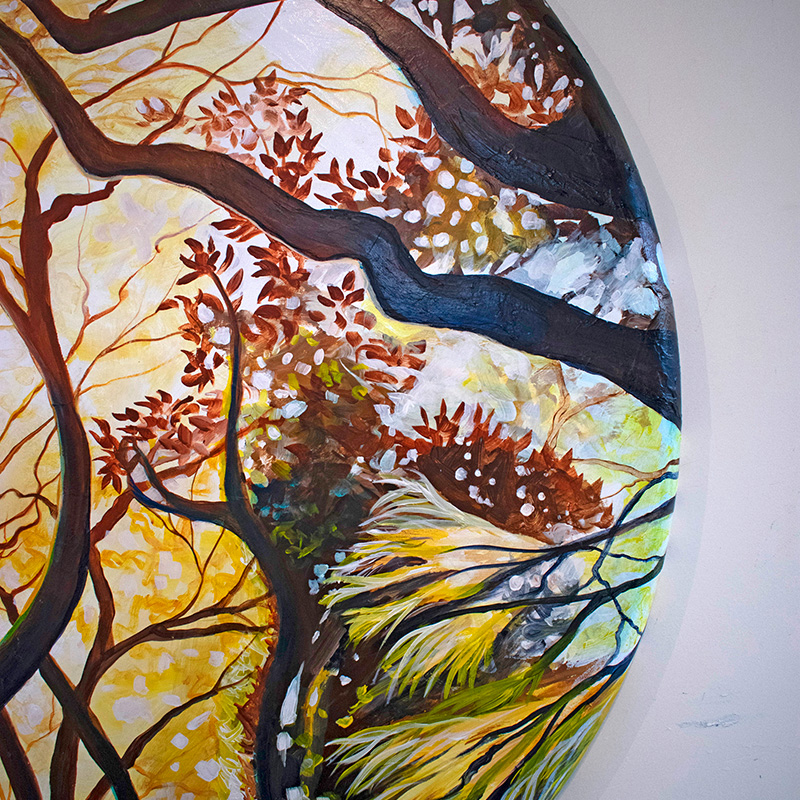 The original is large, 36″ in diameter. Besides the original painting, circular art prints of this one are also currently available!