Description
Here is "The Path."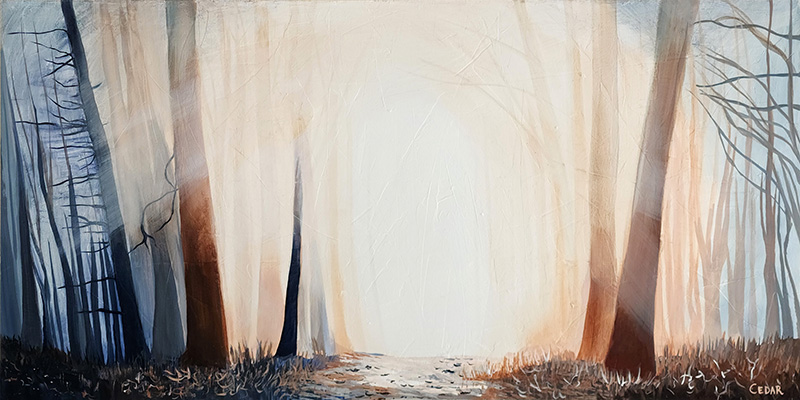 This large-scale landscape painting depicts a mysterious and beautiful forest shrouded in a thick fog.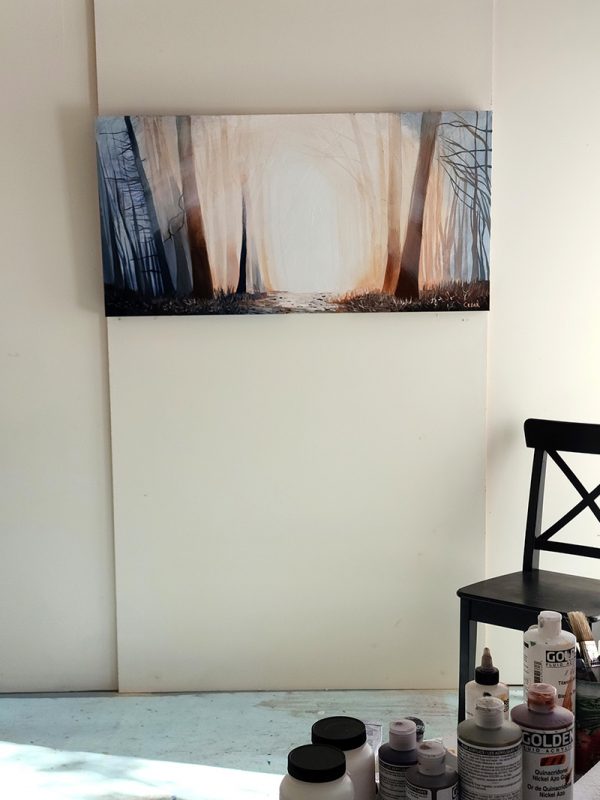 The central focus of the painting is a pathway leading towards a source of light that shines through the fog, creating a sense of mystery and intrigue.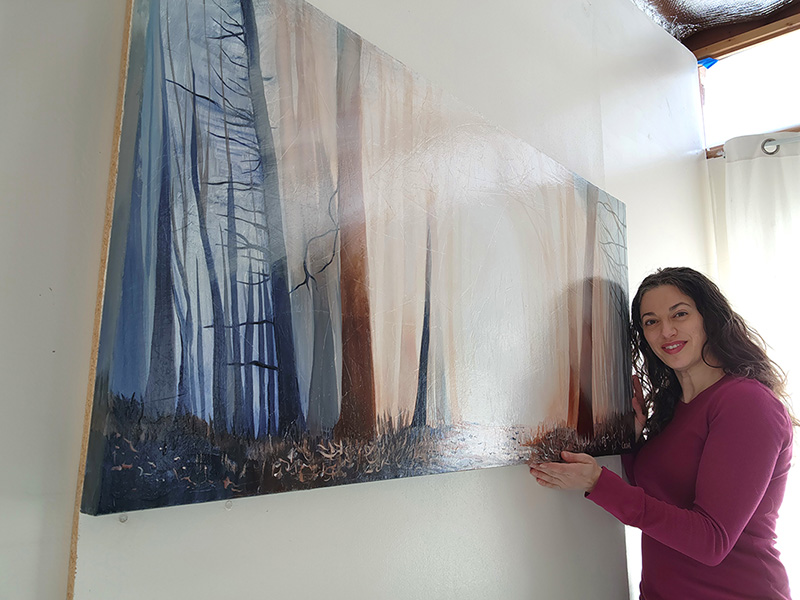 Where does "the path" lead us? This is up to the viewer to contemplate.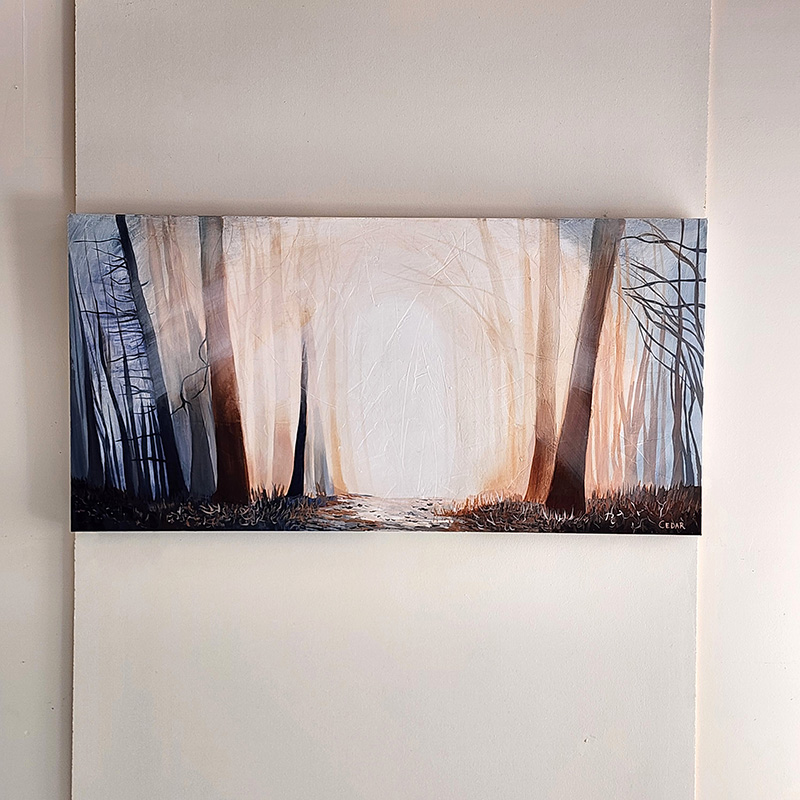 The interplay between light and darkness is evident, with the pathway leading into the light. It could represent a journey towards enlightenment and understanding, or into an unknown future, where clarity and wisdom awaits.
The painting is dominated by shades of blue and brown, creating a serene and calming effect.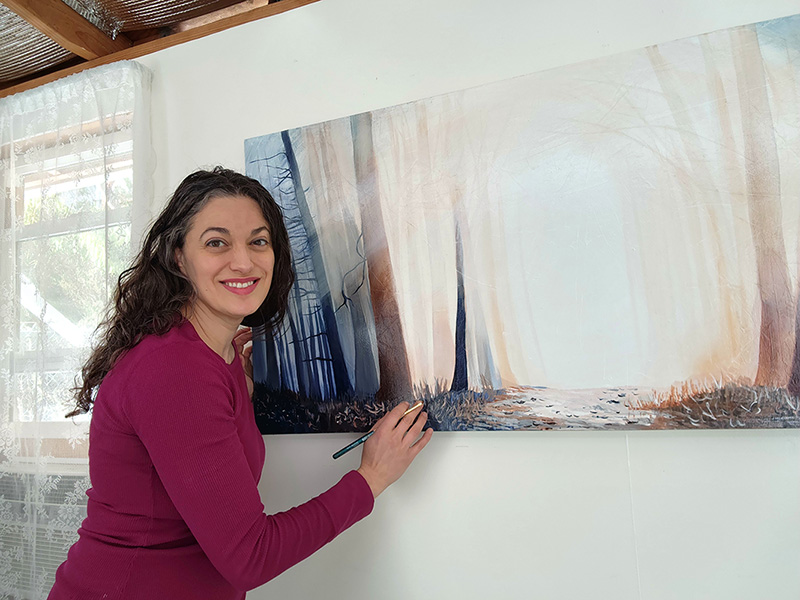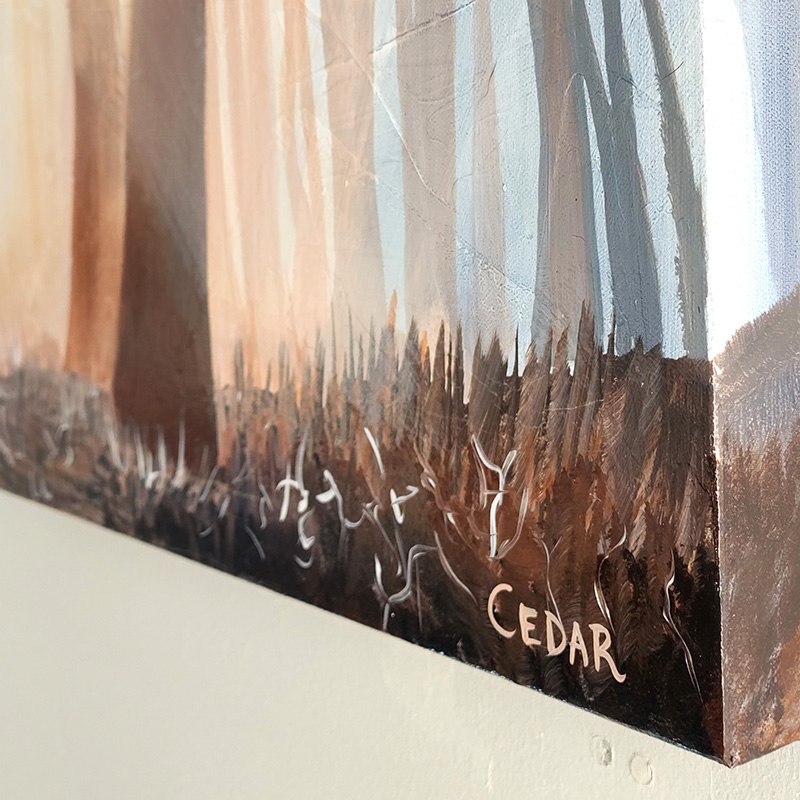 Winter branches and tree trunks fade into many shades and values, adding a depth and complexity to a painting that appears simple at first glance.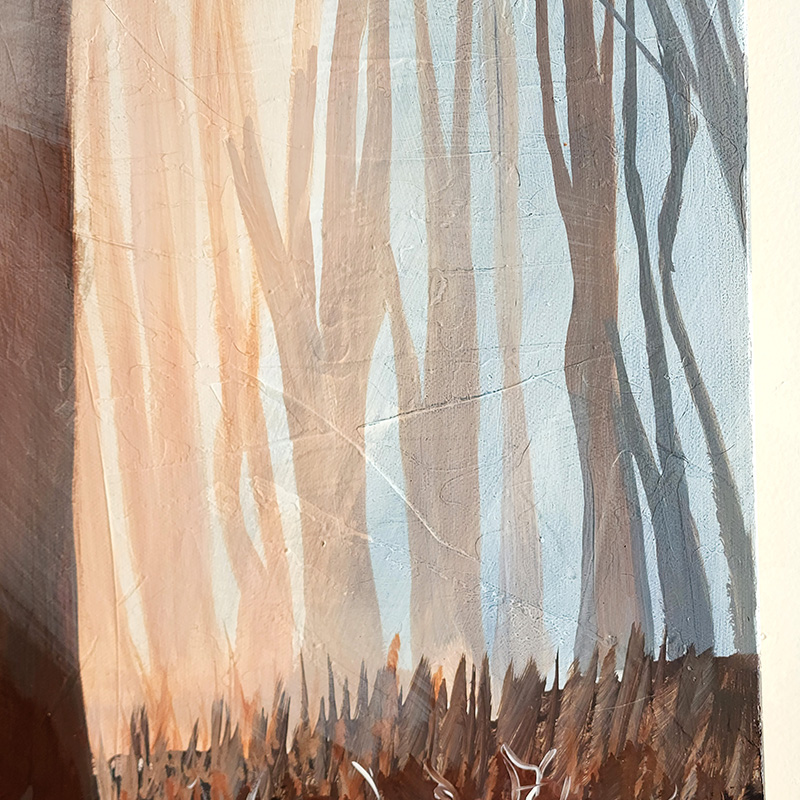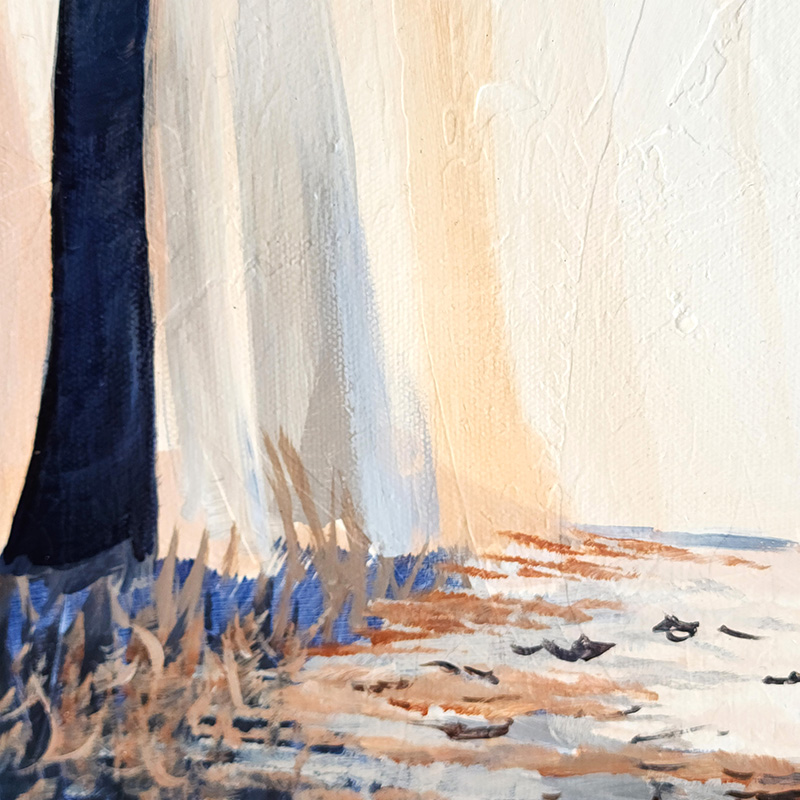 The deep, cool shadows and the stark winter branches create a somber tone in contrast to that warm light emanating from the center.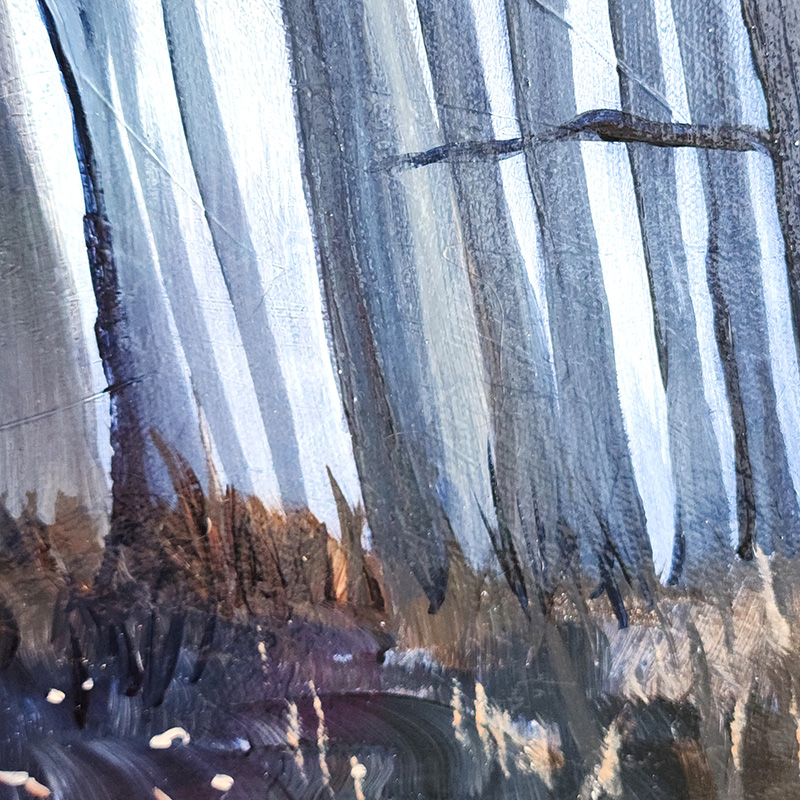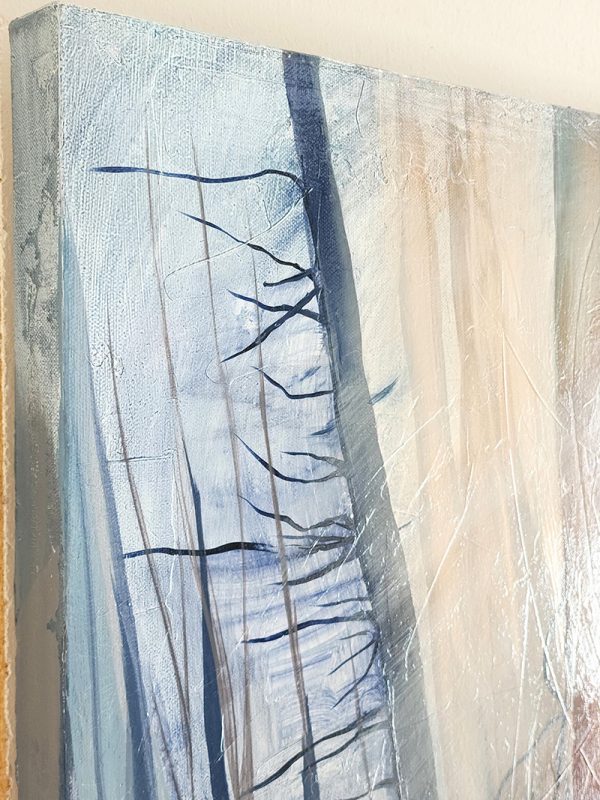 The painting's color scheme is pleasing. Shades of blue create a sense of calm and serenity, while brown tones add warmth and depth. The combination of these colors creates a balanced, harmonious effect.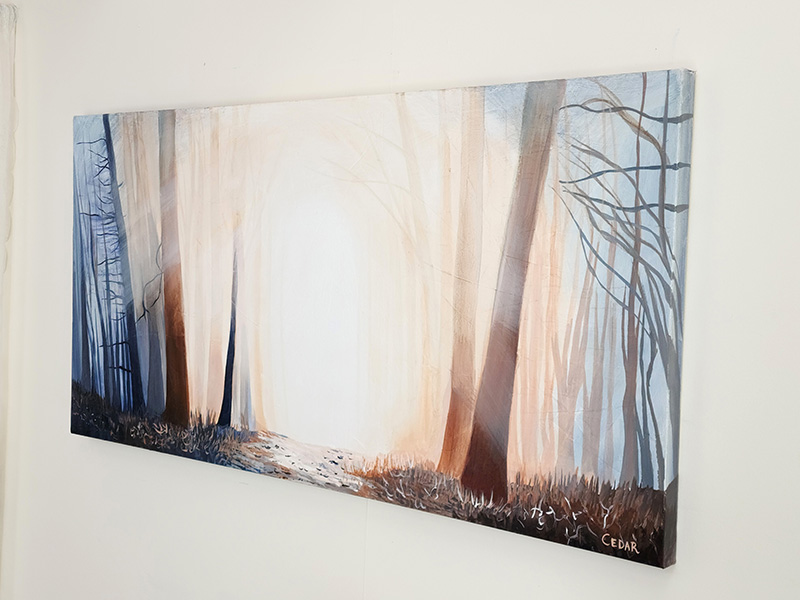 The painting encourages you follow your own pathway towards the light, embracing the mystery and uncertainty of life on your own individual journey.