Description
Here is "Sun Through Fog."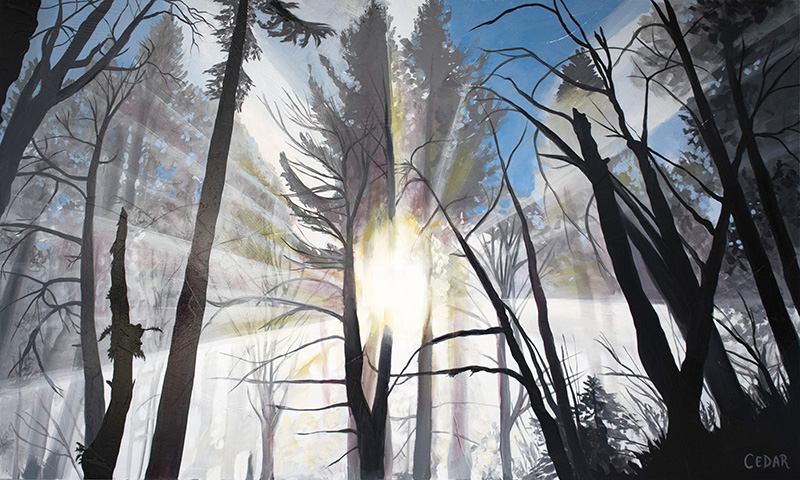 This is one of the most exciting paintings I have ever created!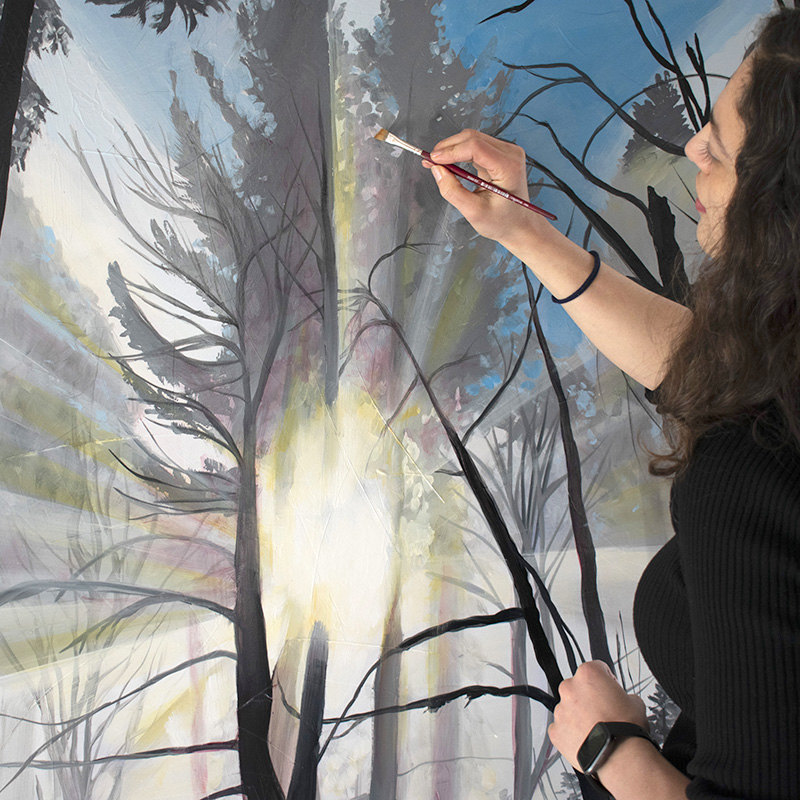 I often tell people, when speaking about my "Looking Up" collection, that many of these paintings are just as much about exploring the visual possibilities of light and color as they are about the subject of the forest.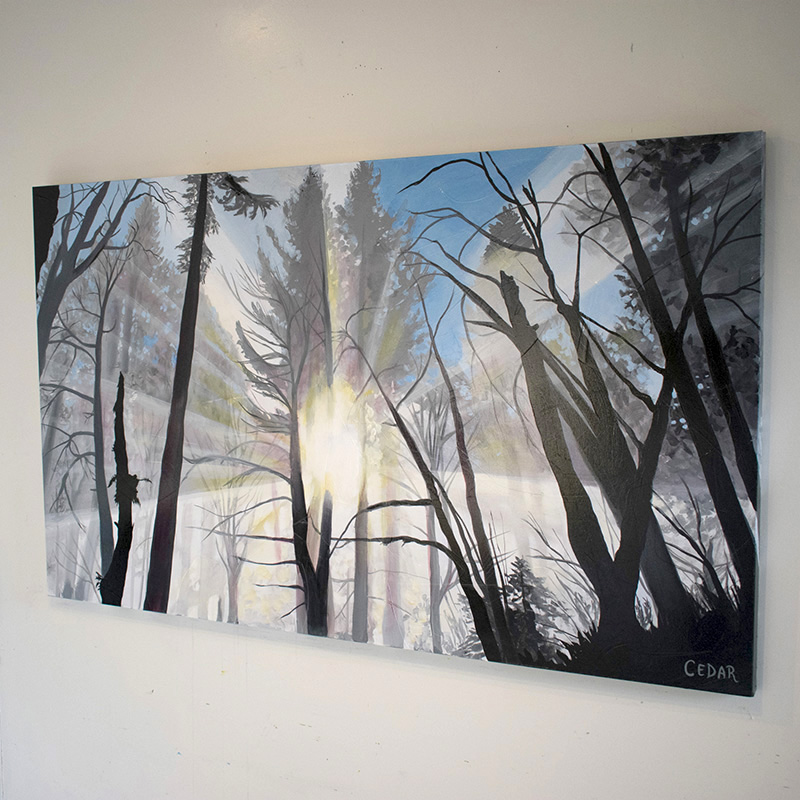 I am using trees as my subject, because trees offer endless beauty and visual interest, in their infinite configurations and unique shapes.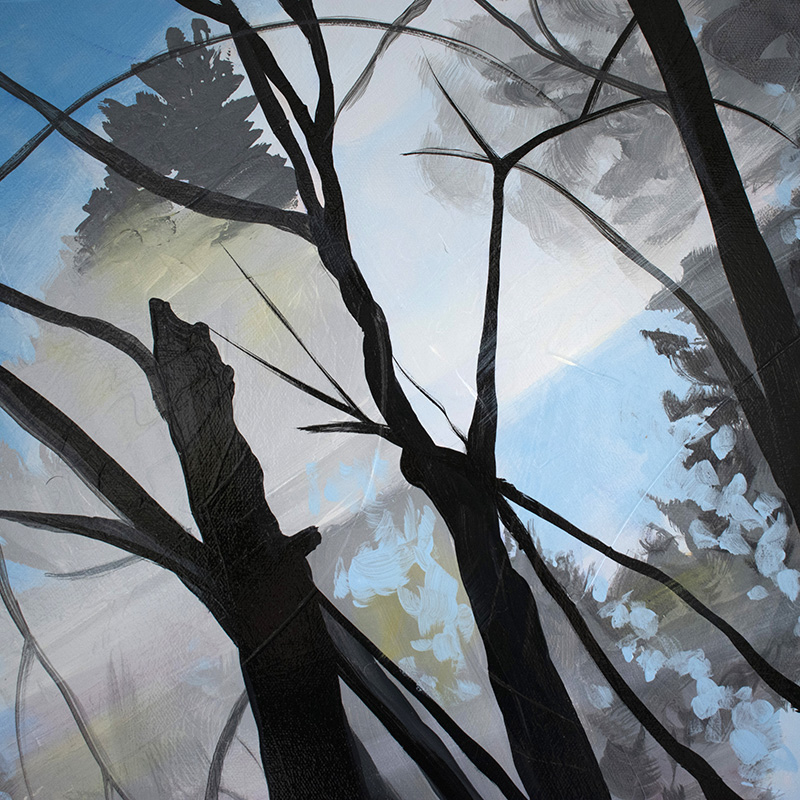 But the real theme here is the way the light interacts with the subject, and the challenge of painting all the nuances of light and shadow.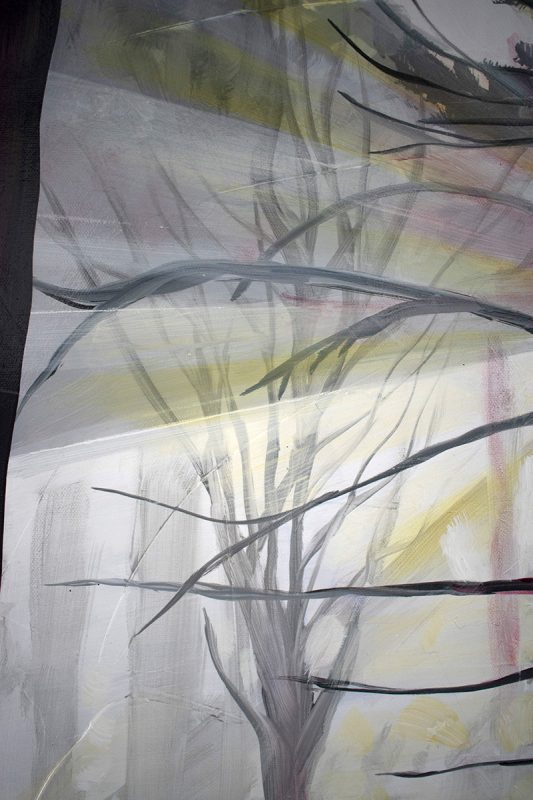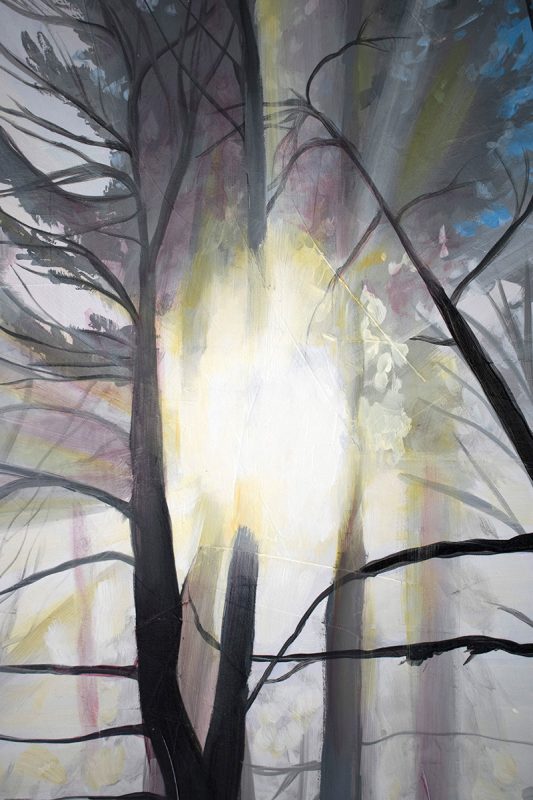 I created this painting in a very strategic way, working background to foreground, figuring out how to layer many glazes of paint to achieve this effect of the light reaching out into space, between the forms of the many trees.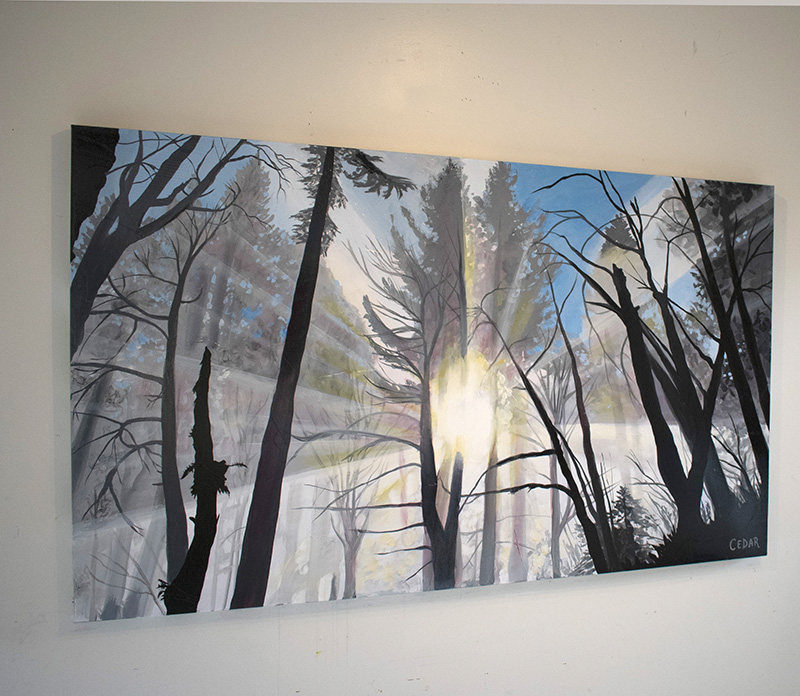 The trees in the far background appear as gray shapes against the sky, their details soft, pops of blue sky showing through them.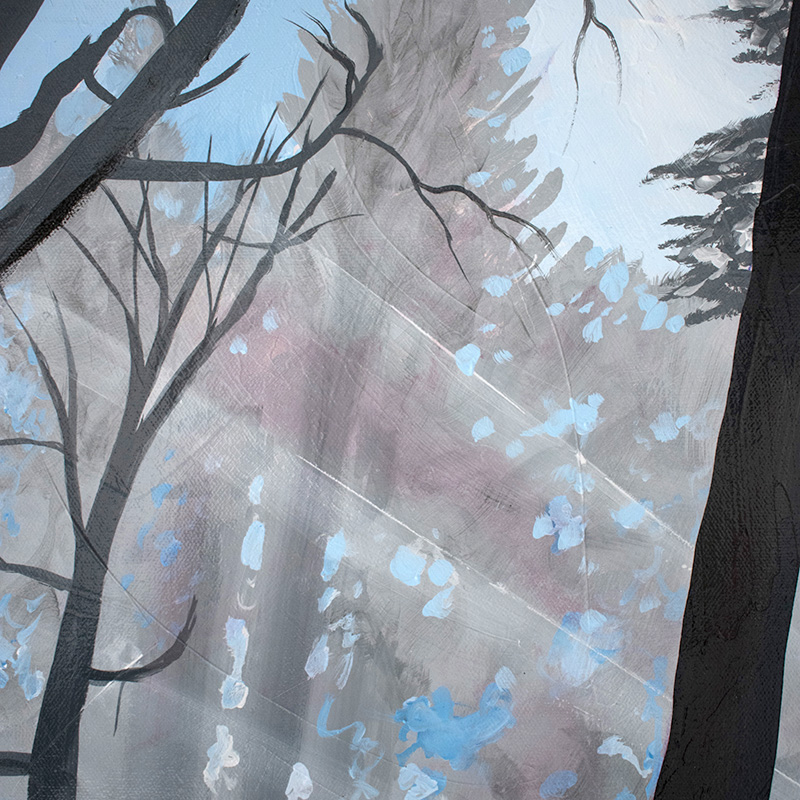 In the foreground, the sunlight washes down onto the forest floor, the details of the trees becoming soft hints of shapes within the flood of light.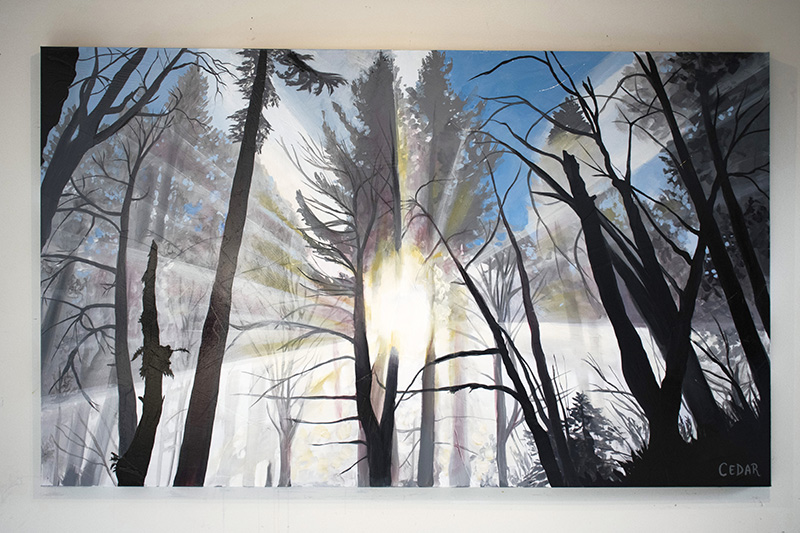 And the trees closest to us, not within the sunlight but in front of it, appear as sharp black silhouettes.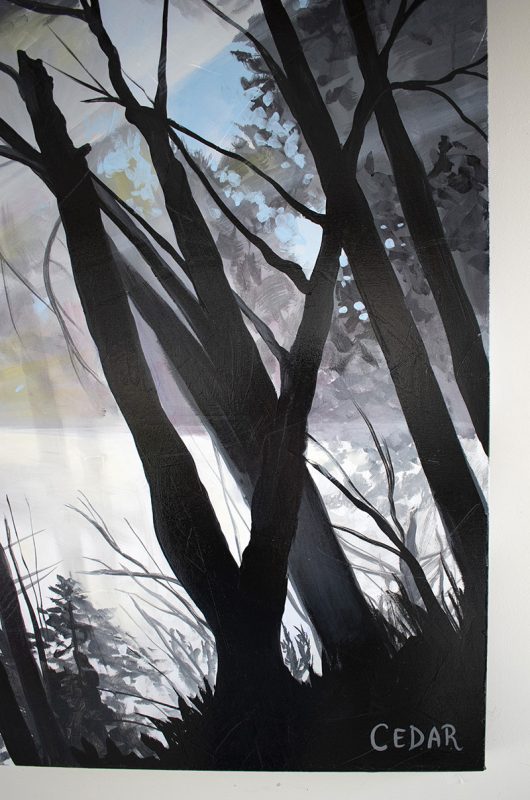 In the details of these silhouettes are lichen and ferns and small sharp twigs.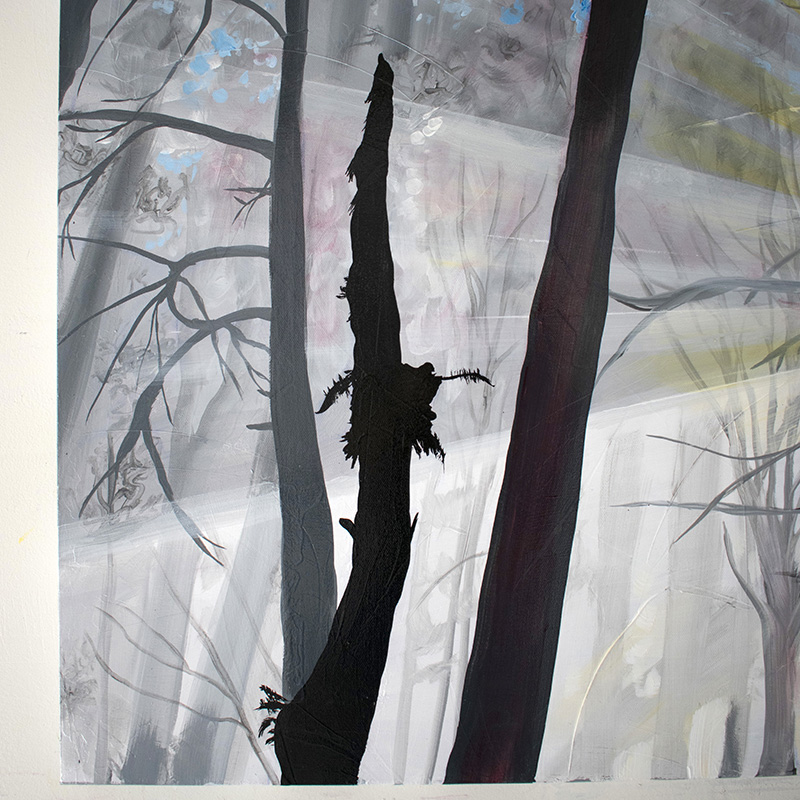 It's an overwhelmingly powerful image, especially in person because of its large scale!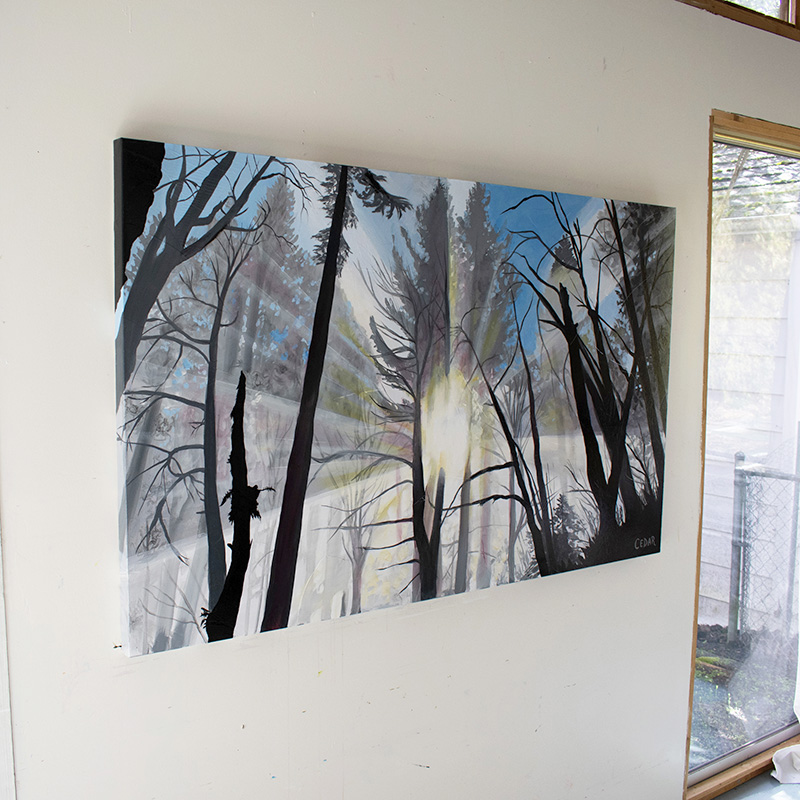 Seeing it on a wall is like looking into a gigantic window into another world.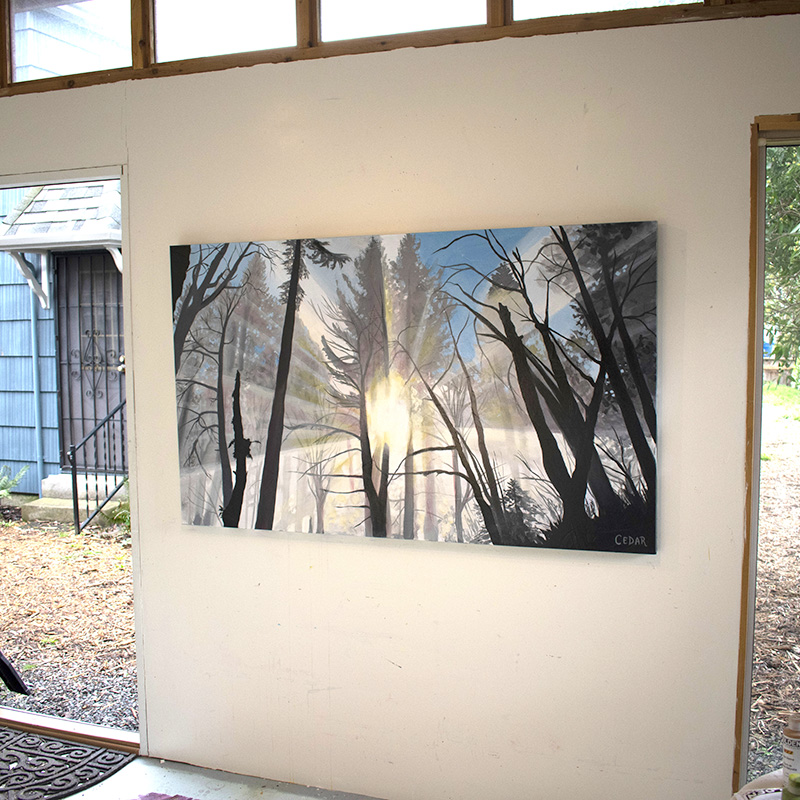 Contact me if you're interested in purchasing the original or an art print of this image.