Description
This rainbow forest painting is called "Prismatic Canopy." This 12″ x 36″ panoramic oil painting shows a brightly saturated forest morning alive with movement and the full spectrum of rainbow colors! This continues
my current focus
on painting sunshine in dramatic ways.

In this fantasy image, the tops of the trees act as a prism, sending the bright rays of the sun bouncing and dancing with colors.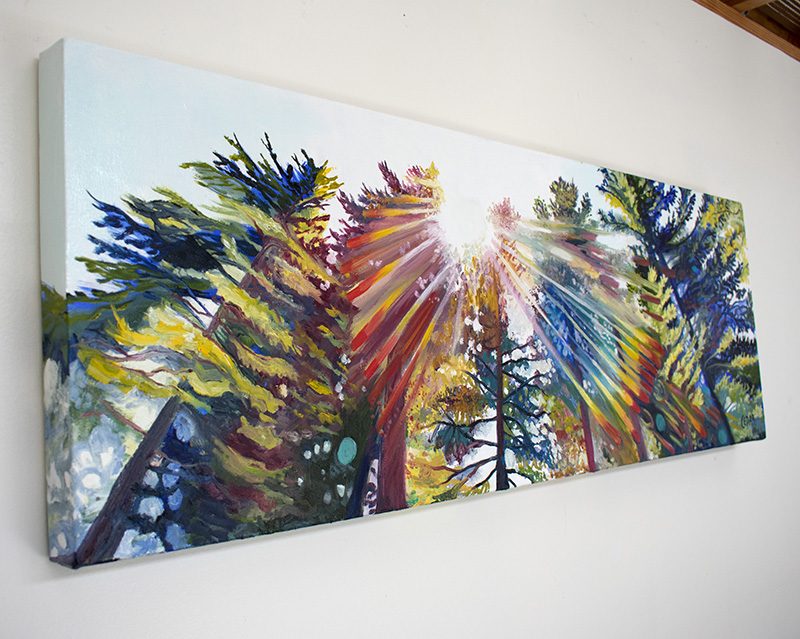 The blinding sunlight removes small details of the trees where the rays break through and burst towards us.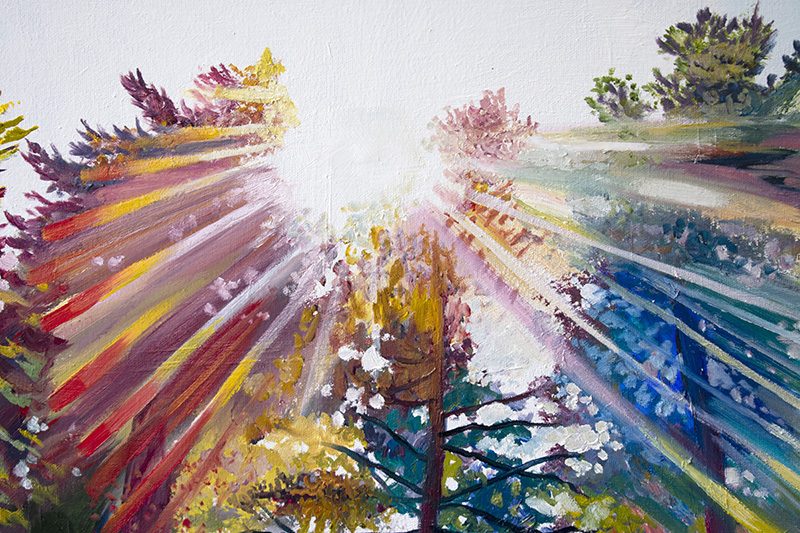 We can sense the movement of the rainbow light shifting before our eyes.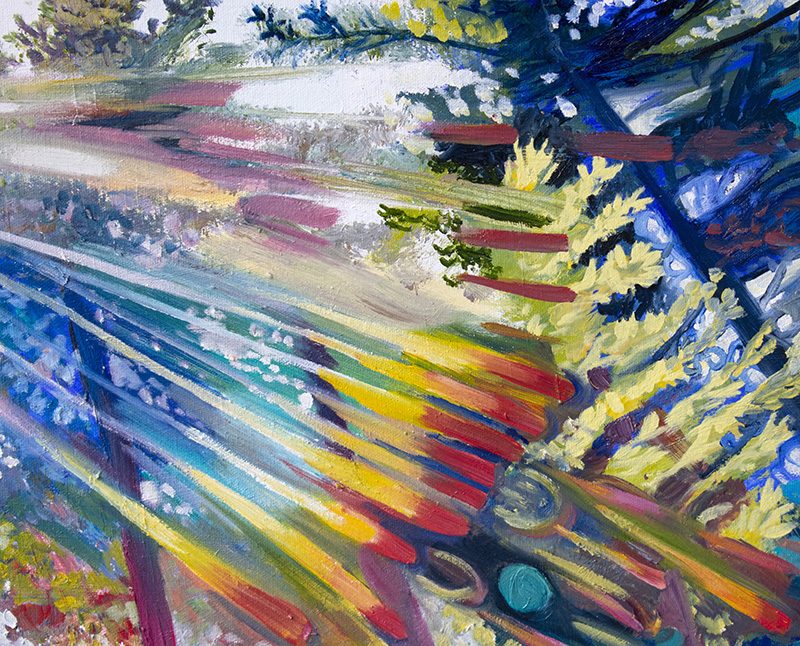 The trees themselves also seems to be dancing and swaying, their branches curving across the canvas.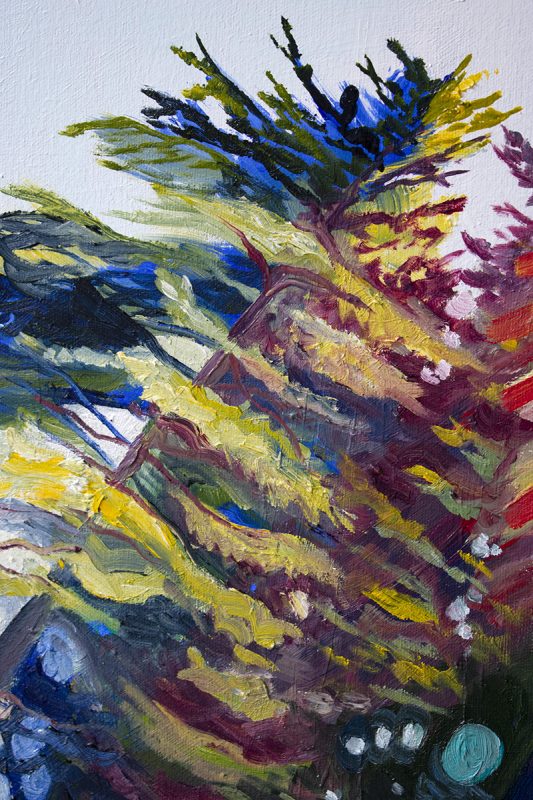 The light, shadows, colors and shapes play with each other.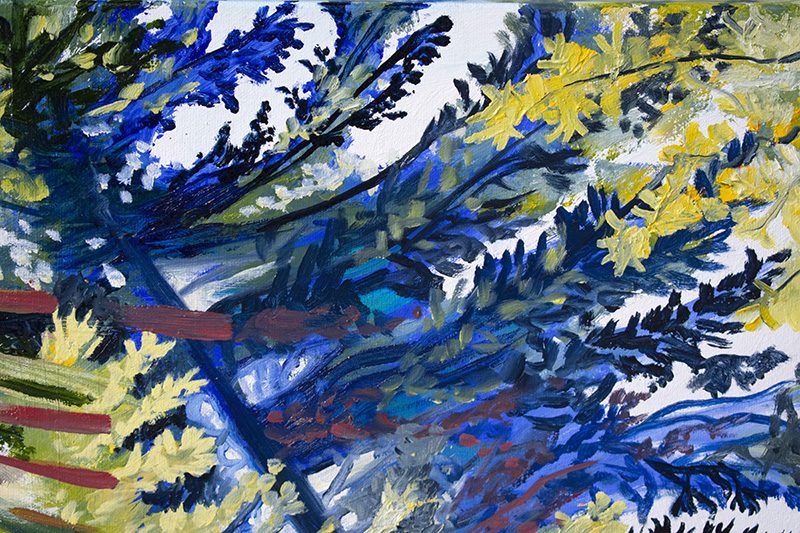 Because of this interplay of visual elements, this fun, dramatic painting never stops giving you new things to look at.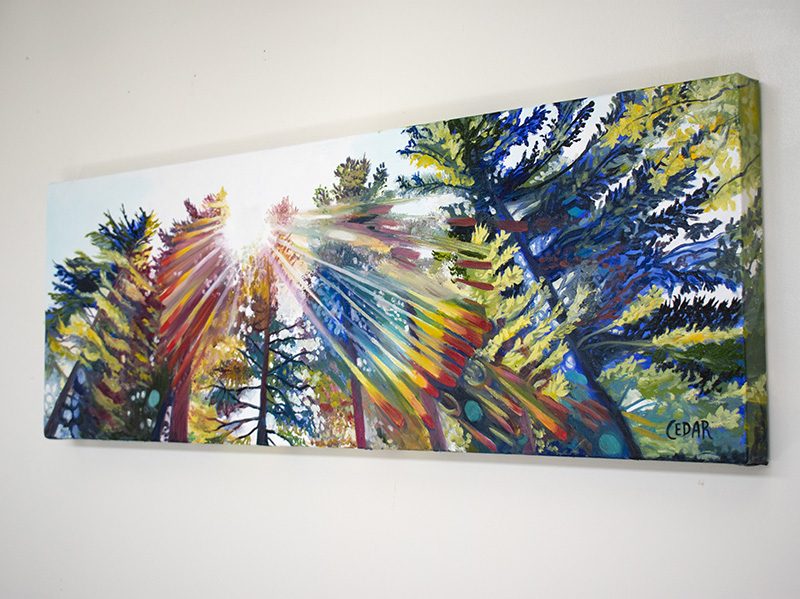 Because of the panorama format, stretching 3 feet wide, this painting feels larger than it is when hung on the wall.