Description
The Big Eclipse. 30″ x 40″, Oil on Canvas, © 2017 Cedar Lee
Because of its large scale, the vibrant deep crimson layered with many colors, and the simple composition of the solar eclipse making a circle within the rectangle of the canvas, this painting has a powerful presence.
Of course when viewing a real solar eclipse, the moon appears as a flat, dark disk. But I made the artistic decision to show the details of the moon's rocky peaks and craters.
From afar, the image clearly reads as the much-loved, recognizable surface of our moon. But up close, I was loose with the paintbrush.
The rays of the sun's corona radiate out in all directions. Though red is the dominant color, many colors show up in the sky surrounding the eclipse, including yellow, orange, green, gray and brown.
I achieved this dynamic effect by working with several layers of glazes, so that each color would shine through the successive layers of color.
The painting continues around the deep edges, contributing to the impact of the piece and making it look fantastic as is, without the need for a frame.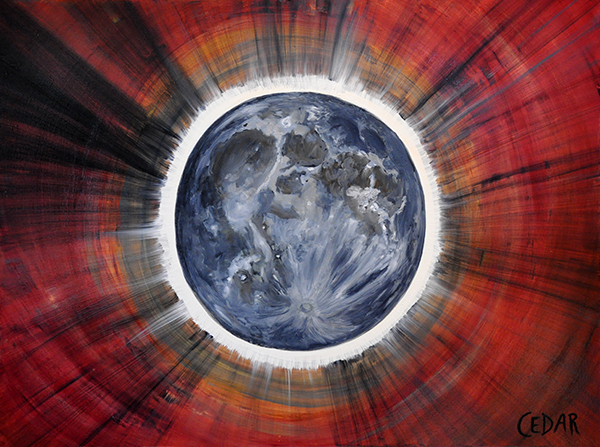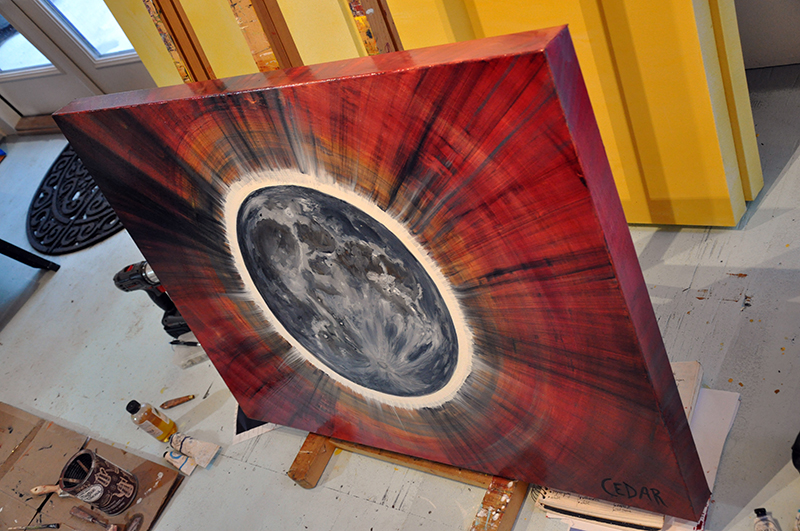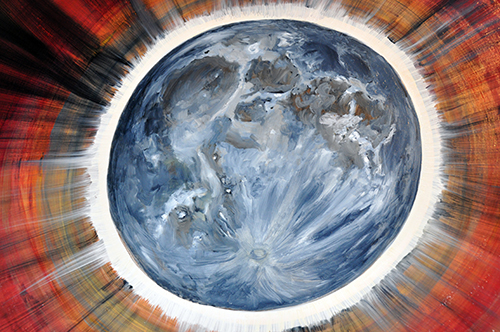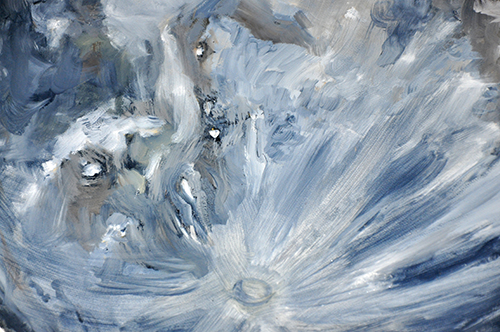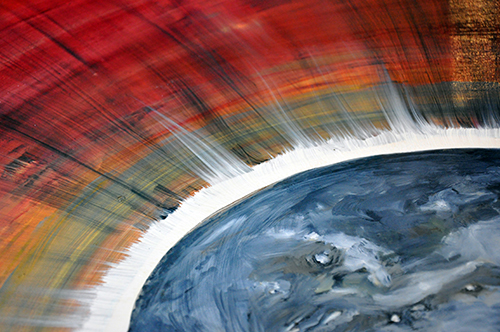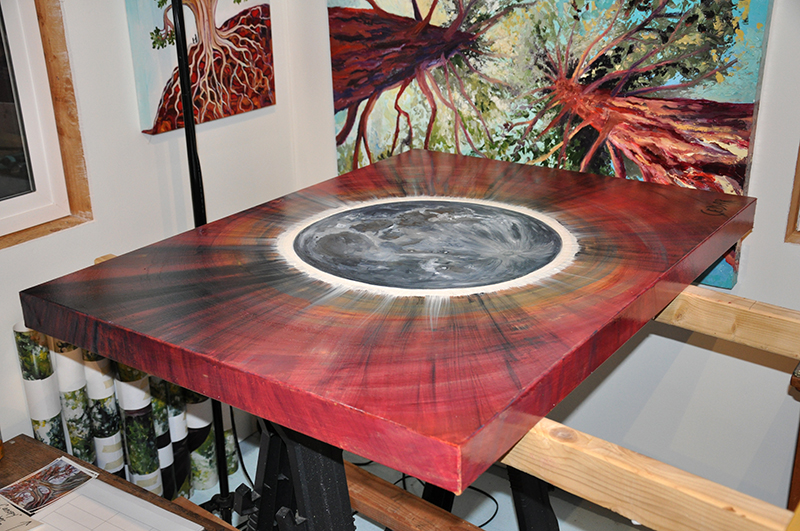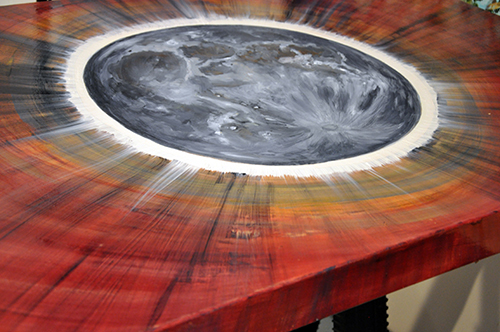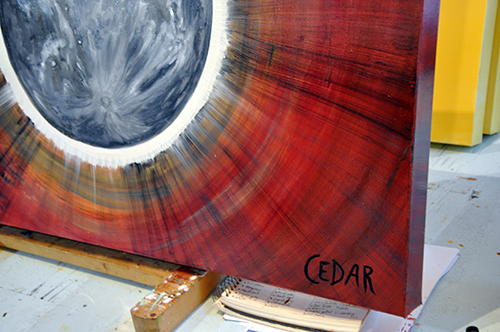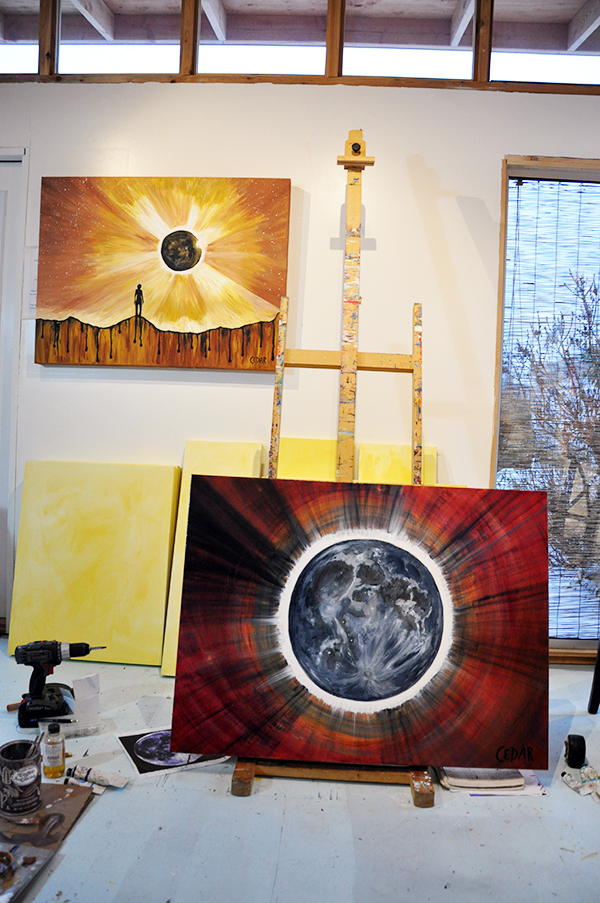 Your cart is currently empty.