Description
Here is "Luminous Redwoods."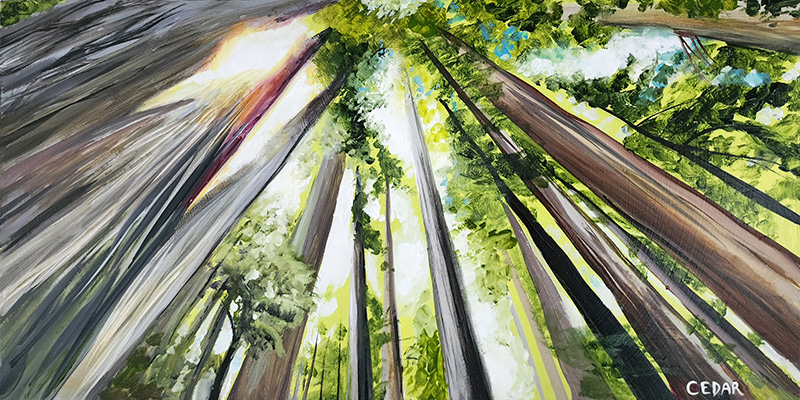 This painting was inspired by a hike on a sunny summer day through Jedediah Smith Redwoods State Park.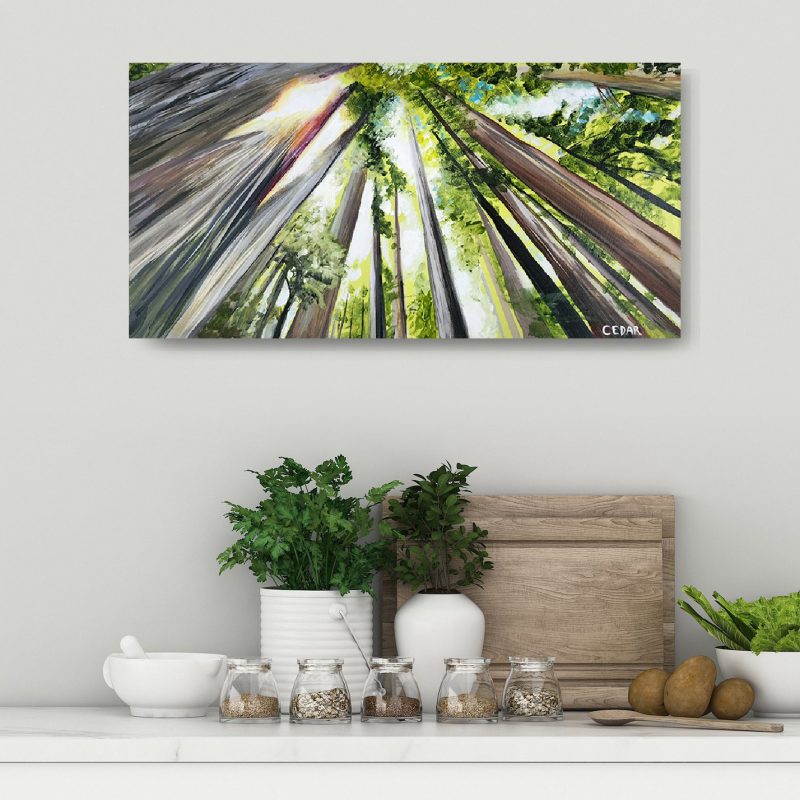 The forest looks especially dramatic spread out across this panorama format.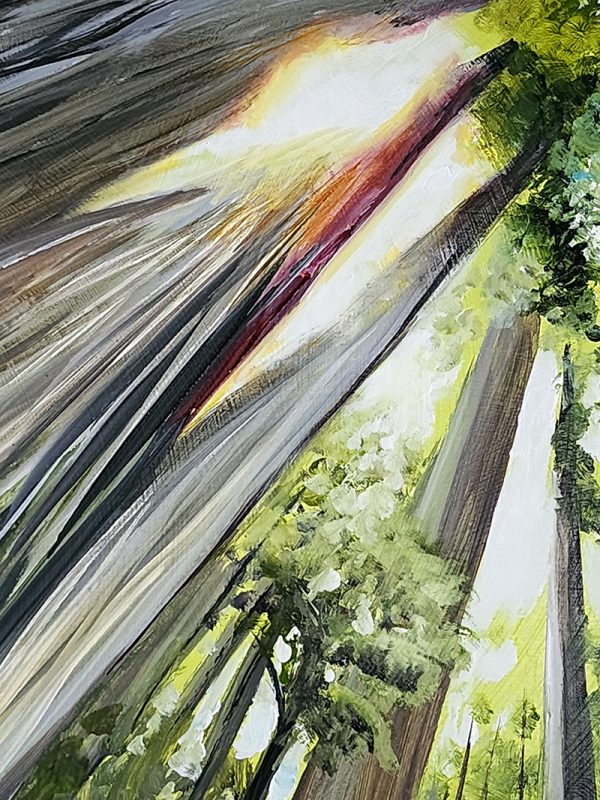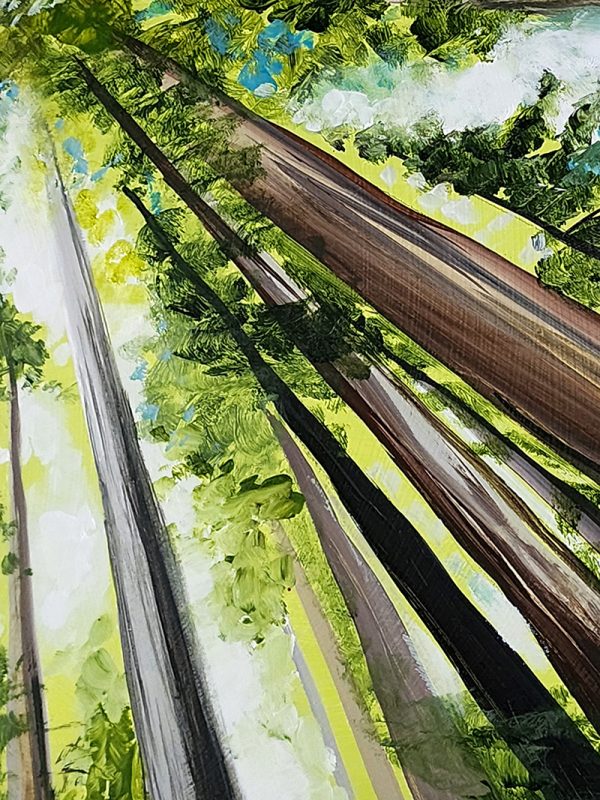 From the left side of the image, the warm glow of the sun peeks through the towering tree trunks.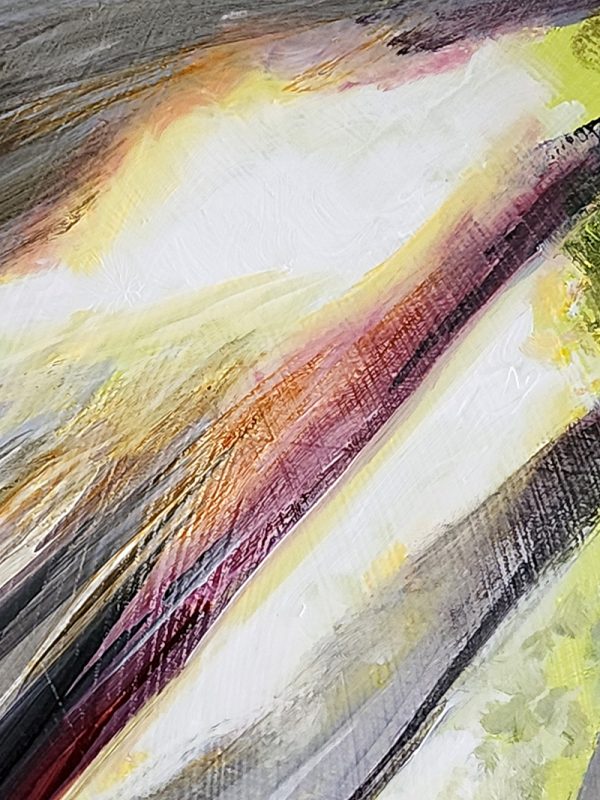 When you look at the foliage up close, you can see the loose, playful brush strokes.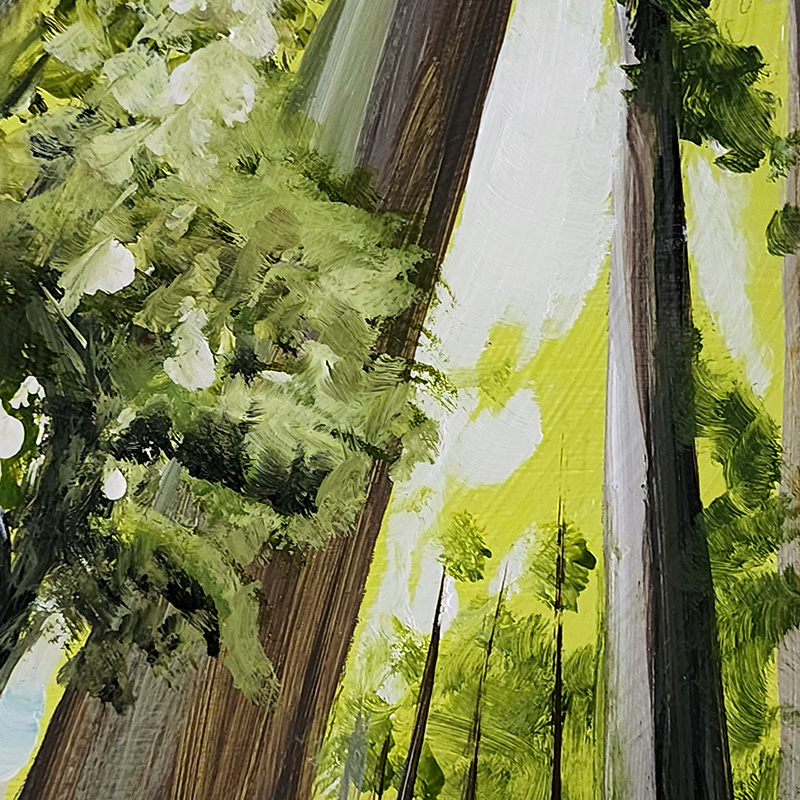 The bark of this variety of redwood tree, coastal redwoods, is often light gray in color. In this painting, there are many subtle colors added into the grays.