Description
Here is "Lotus Bubbles."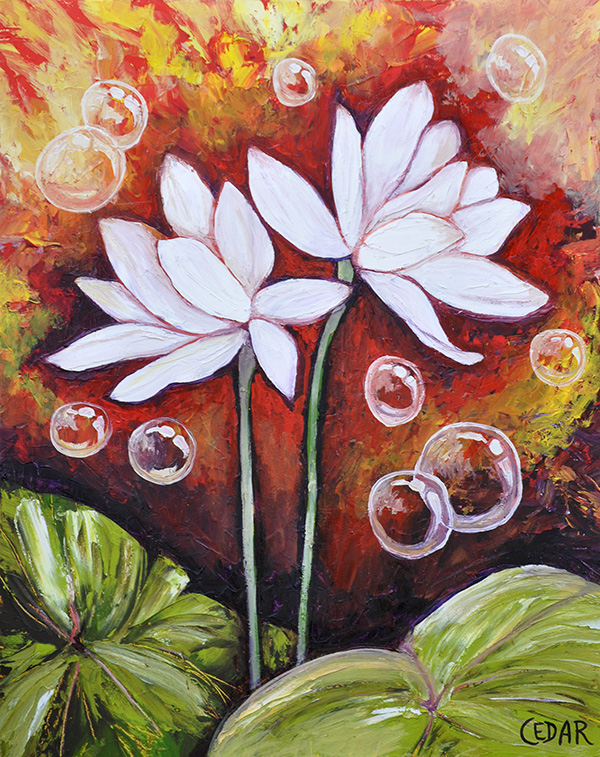 This painting shows a pair of blooming lotuses standing up straight with bubbles rising all around them. Huge, glossy green leaves fill the bottom of the painting.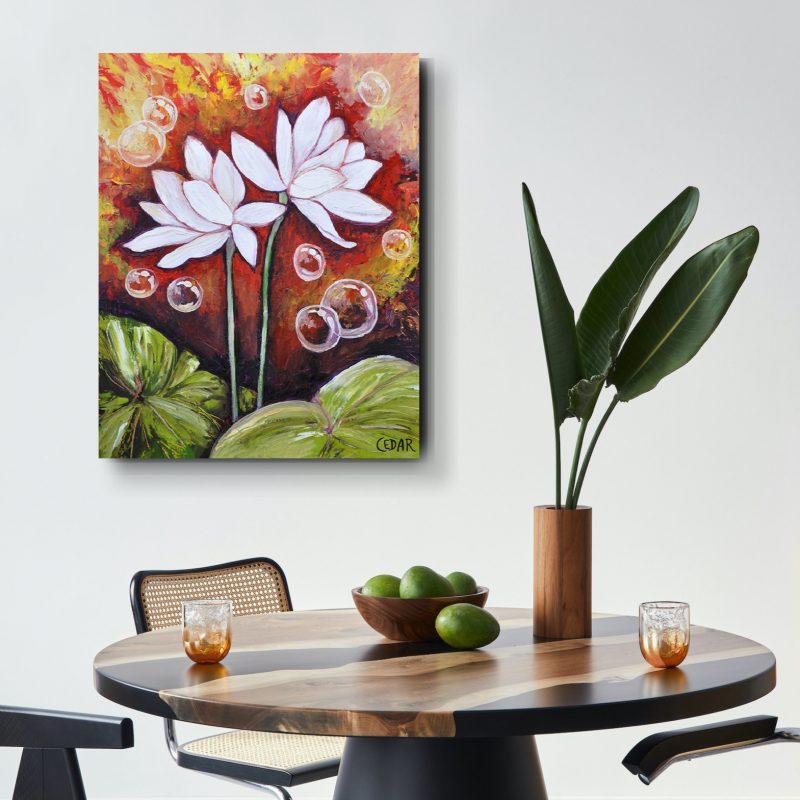 It was painted mostly with a palette knife and lots of cold wax medium, for thick texture. Details like the outlines around the flowers and stems, and the bubbles, were then painted over this heavily textured surface with oil glazes.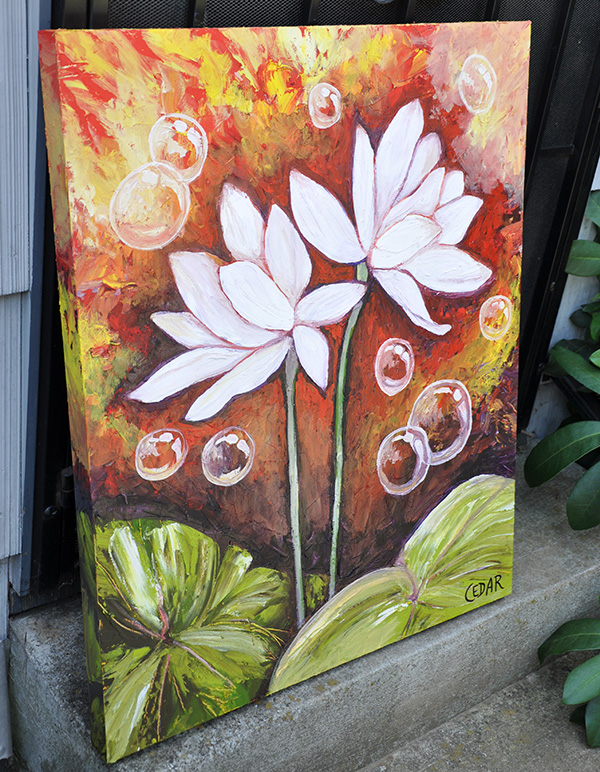 The result is a visually rich experience when you look at the painting in person–a flat image from across the room, but with hills and valleys, ridges and lumps when you explore it up close.
Surprising bits of color glow through other layers of color.