Description
Heat From the Sky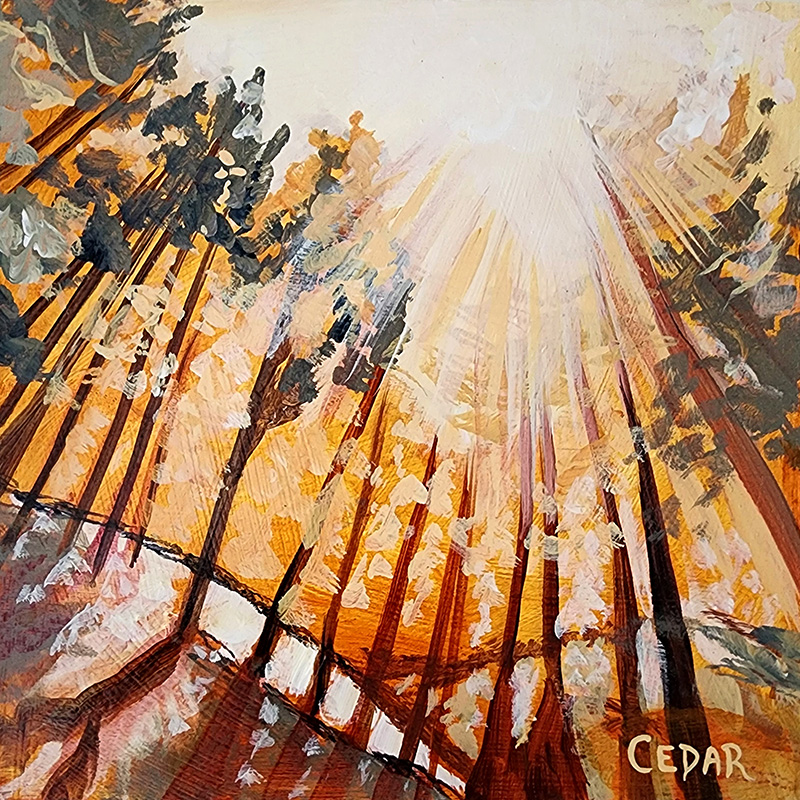 The composition for "Heat From the Sky" came from a photo taken of an Oregon forest off the road near Crater Lake.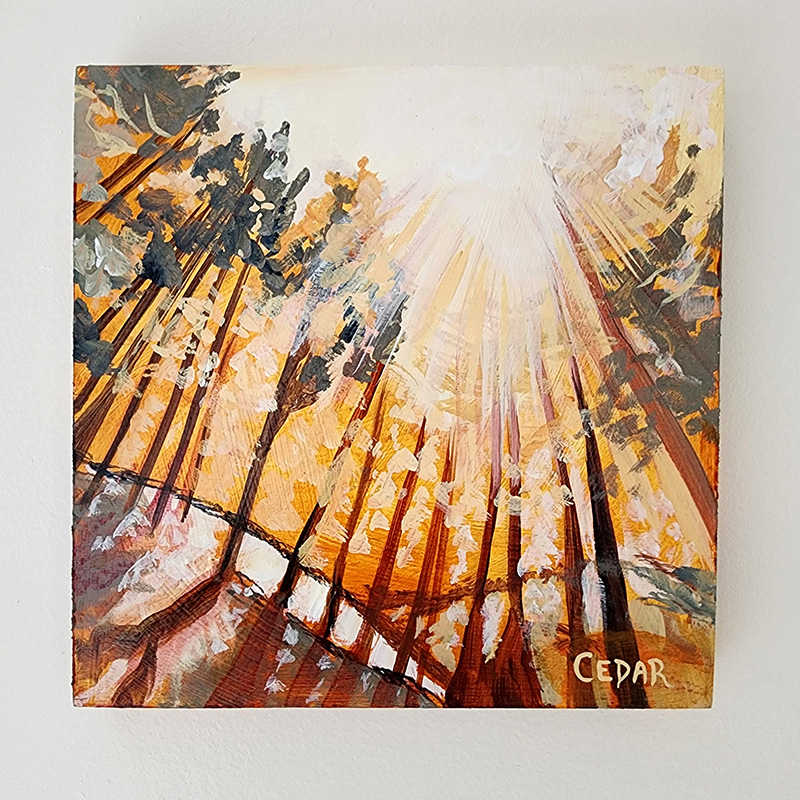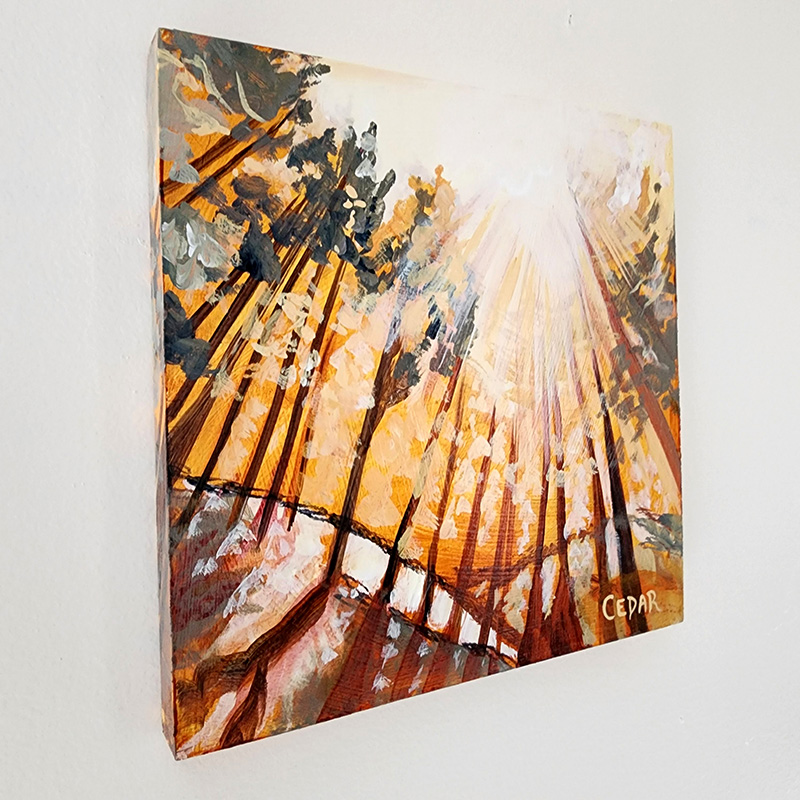 However, the colors are completely from my imagination.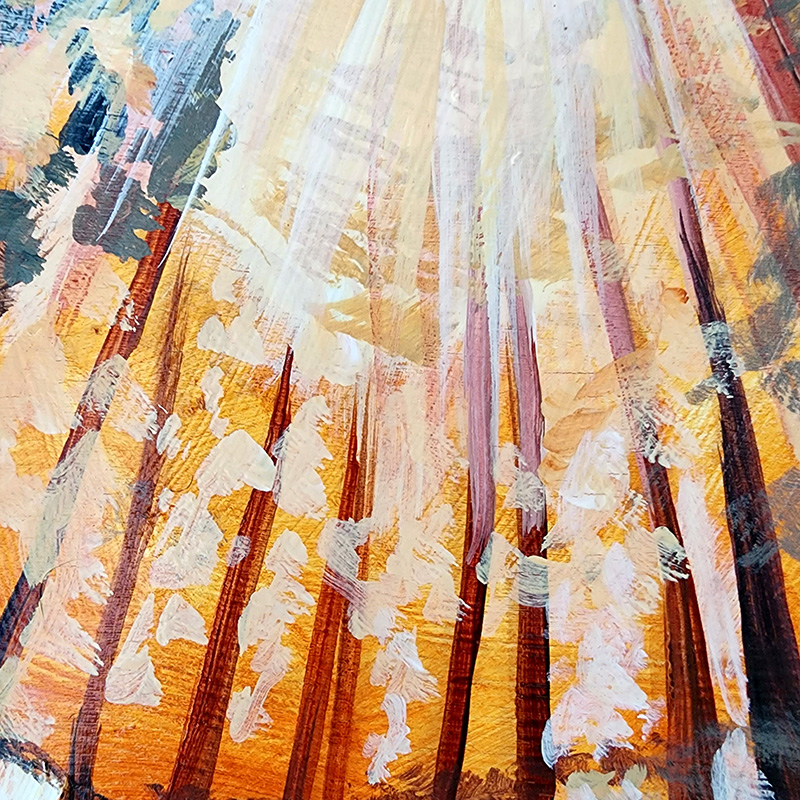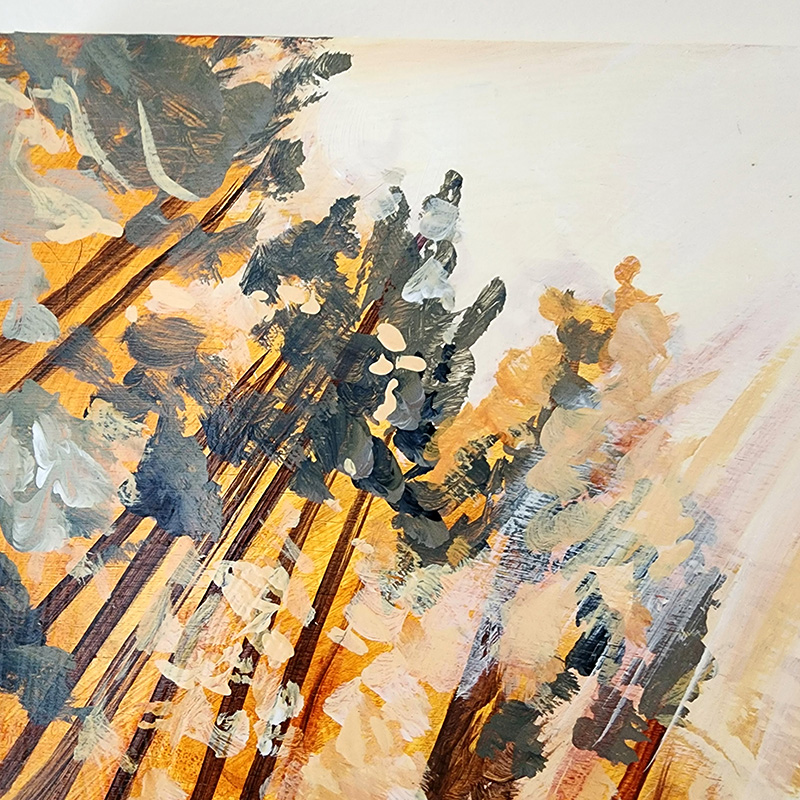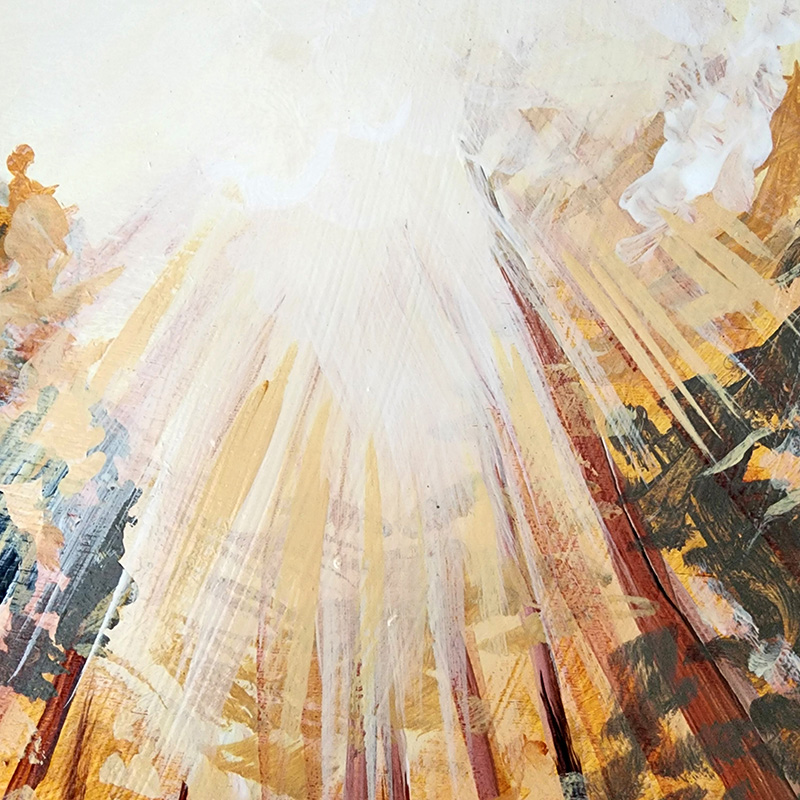 The painting is suffused with a warm orange glow, with sunlight streaming down over the trees from the sky and creating pools of light and shadow on the hilly forest floor.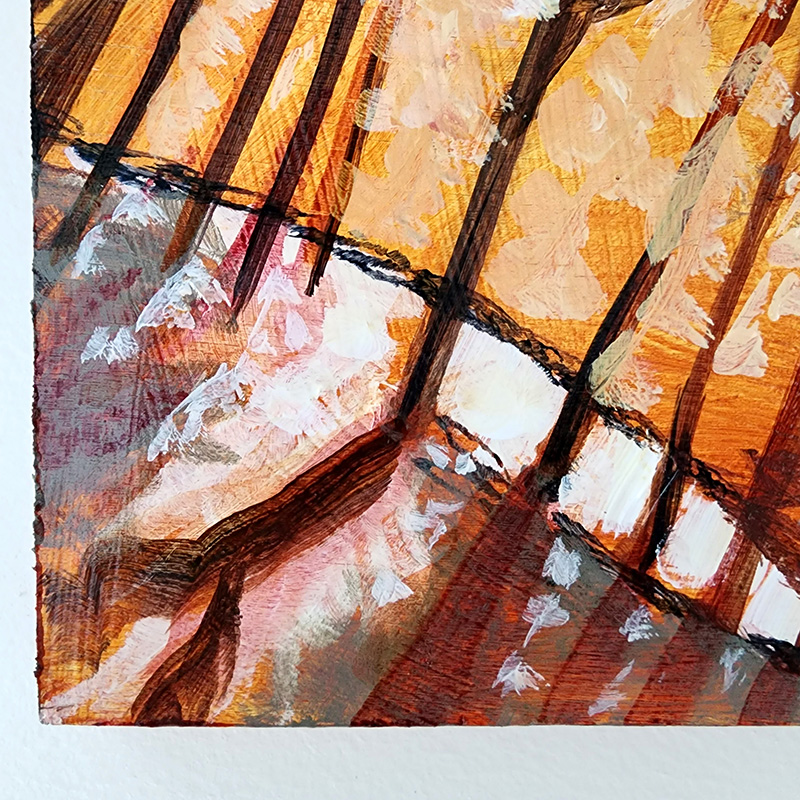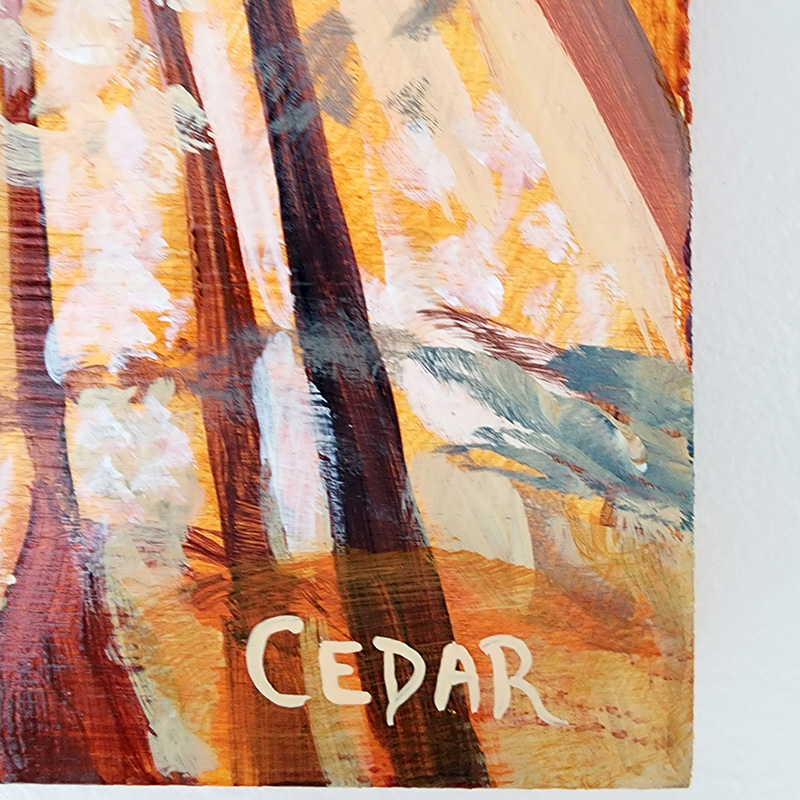 It is a bold, dramatic painting that feels like autumn!