Description
Green Forest Sphere.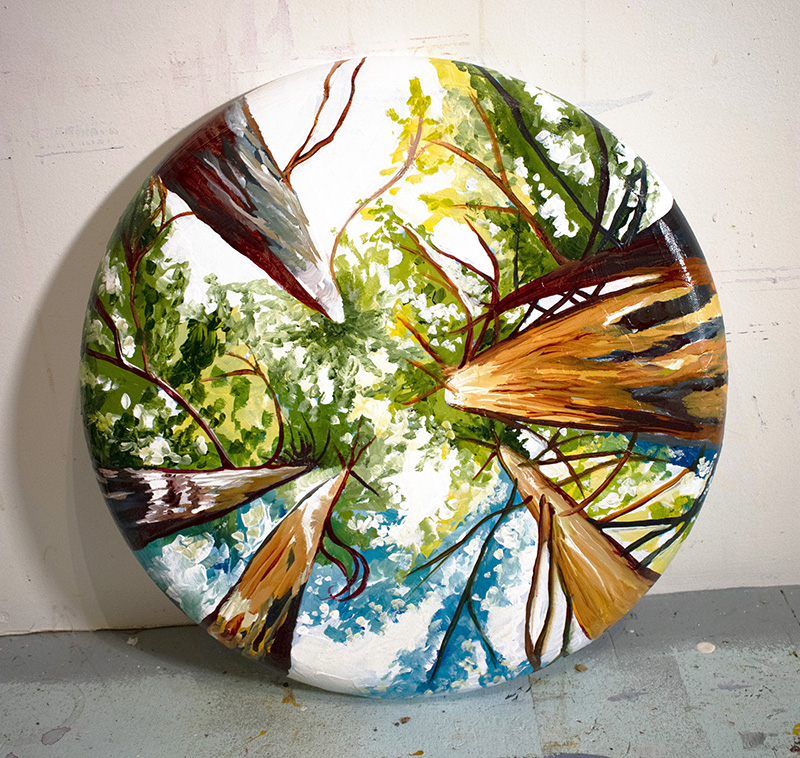 This painting of a redwood forest is a new iteration of my previous painting, Glowing Forest. But the circular format gives the image an entirely new feeling of three-dimensionality, the trees reaching up into the sky which now feels to the viewer like a globe.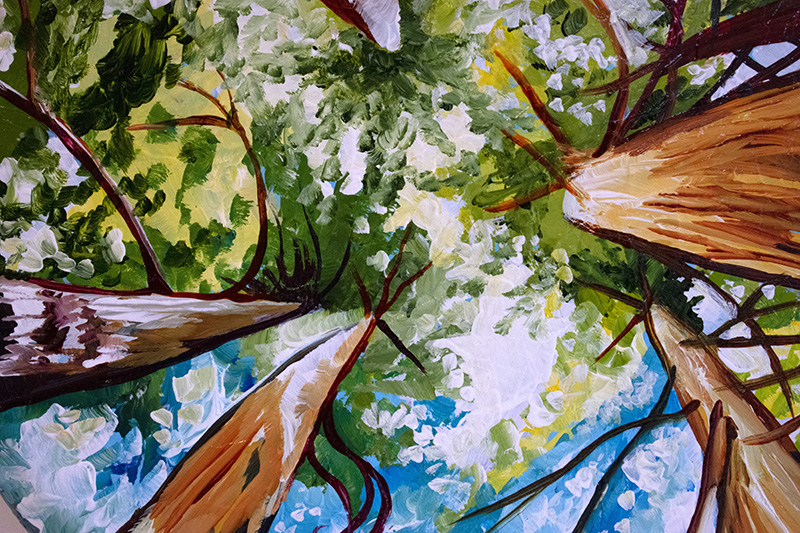 The lines of the tree trunks and branches are bold and stark alongside the softer brush strokes of the foliage in the sky.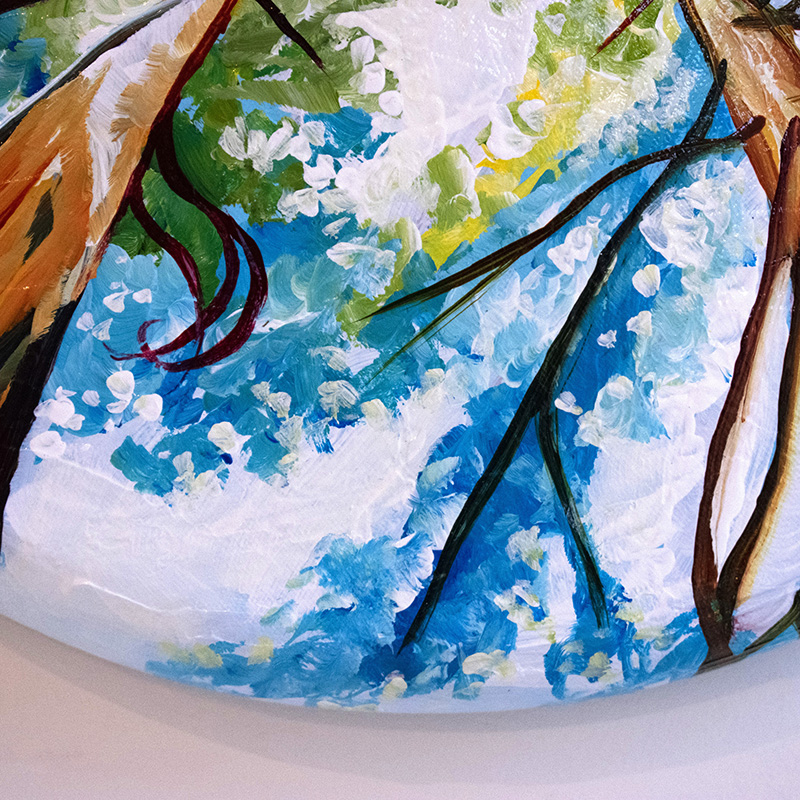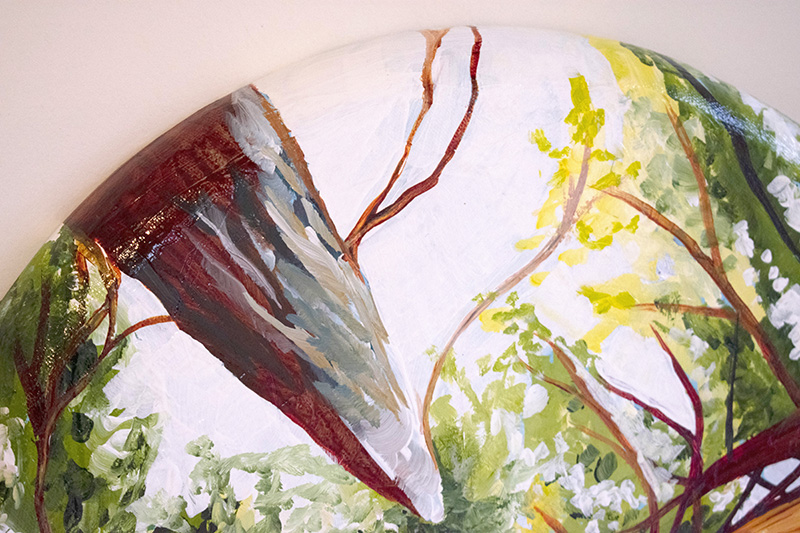 The thick texture of the bark is implied with the use of dark colors against vibrant ones.