Description
Here is "Feeling the Sun."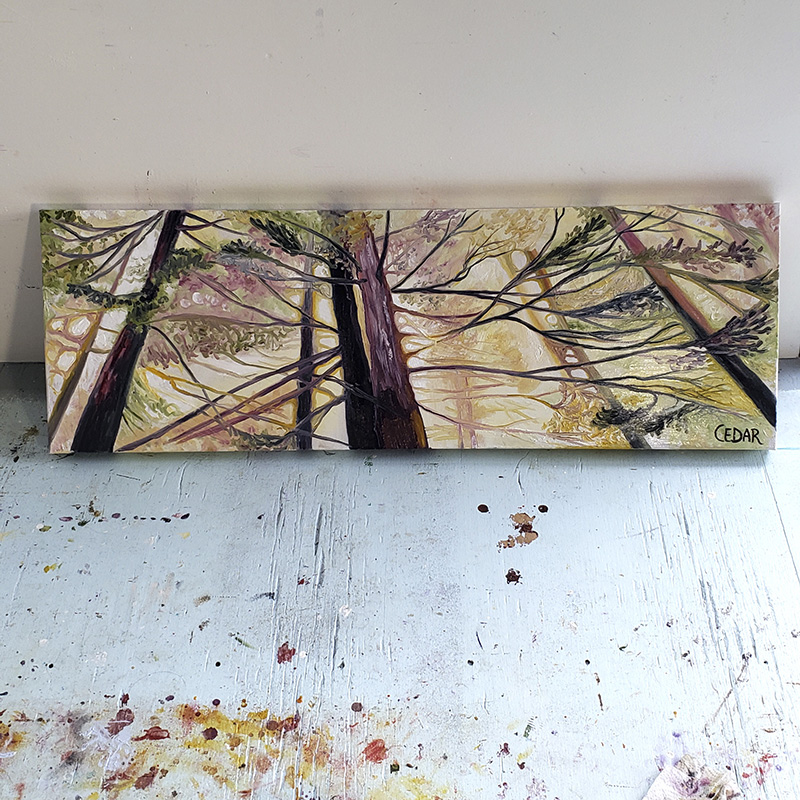 I made a time lapse video of the painting process for this one! I usually speed these videos up so you can see the whole painting come together over one or two minutes, but FYI this one is much slower, to include some explanations for those more interested in technical details. Watch here:
The title of this oil painting is "Feeling the Sun." The large tree in the center stands like a person raising their arms while they lift their face up to feel the warmth of sunshine washing over them.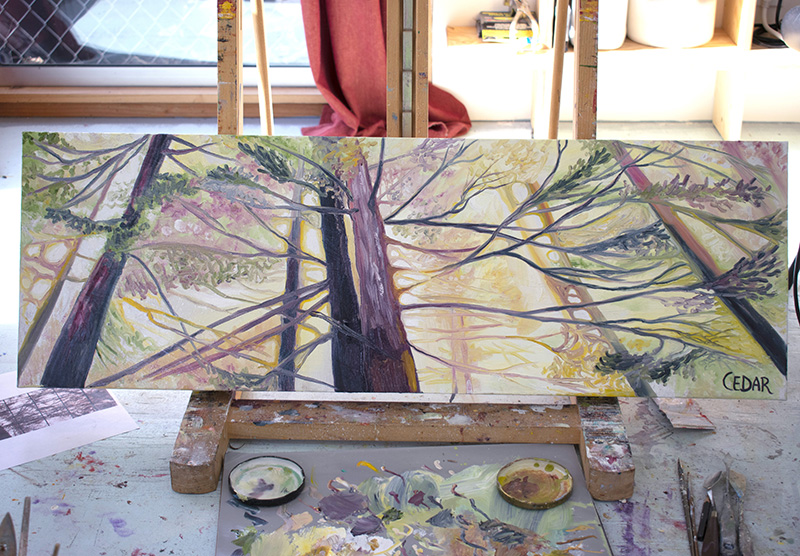 The painting has a sense of spaciousness, with the hazy shapes of trees in the background and the more defined trees in the foreground, and all the open space between them being permeated with golden sunlight.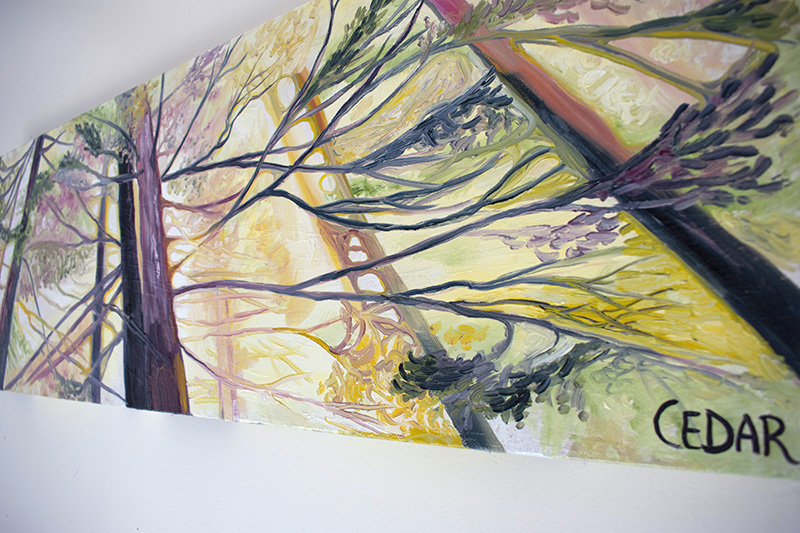 The yellow tones glow more in certain lighting.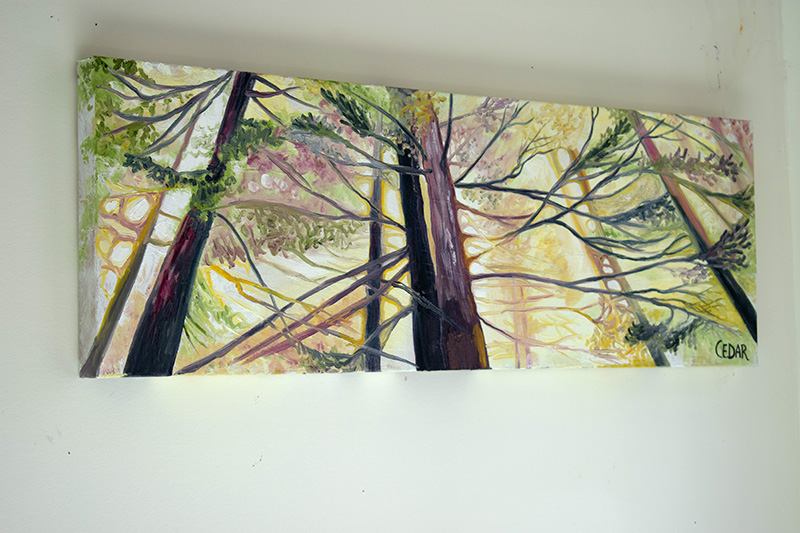 To the right of the big tree in the center, the thin branches glow in colors ranging from yellow-orange to deep purple, back lit by the sun.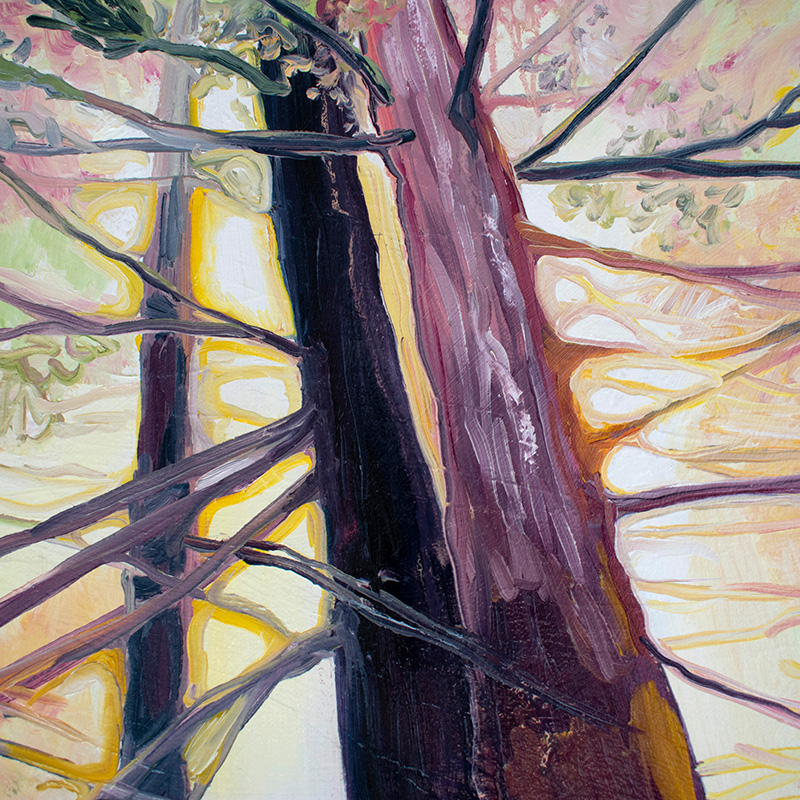 The negative shapes between the tree branches fit together like stained glass illuminated by a glowing light.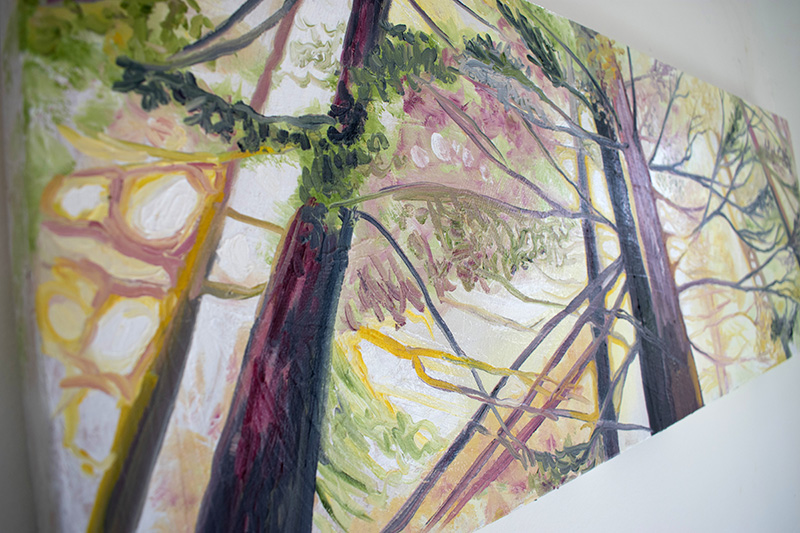 This warm and peaceful image brings the forest indoors.