Description
Here is "Blue Glow."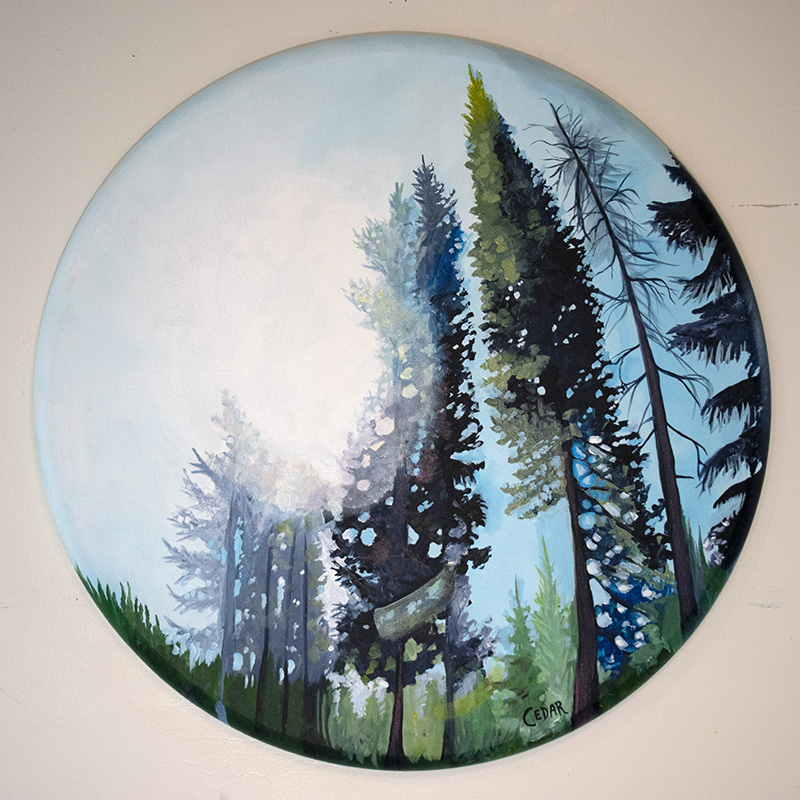 Shades of blue and green make up this peaceful forest painting. This cool color palette creates a very calming effect.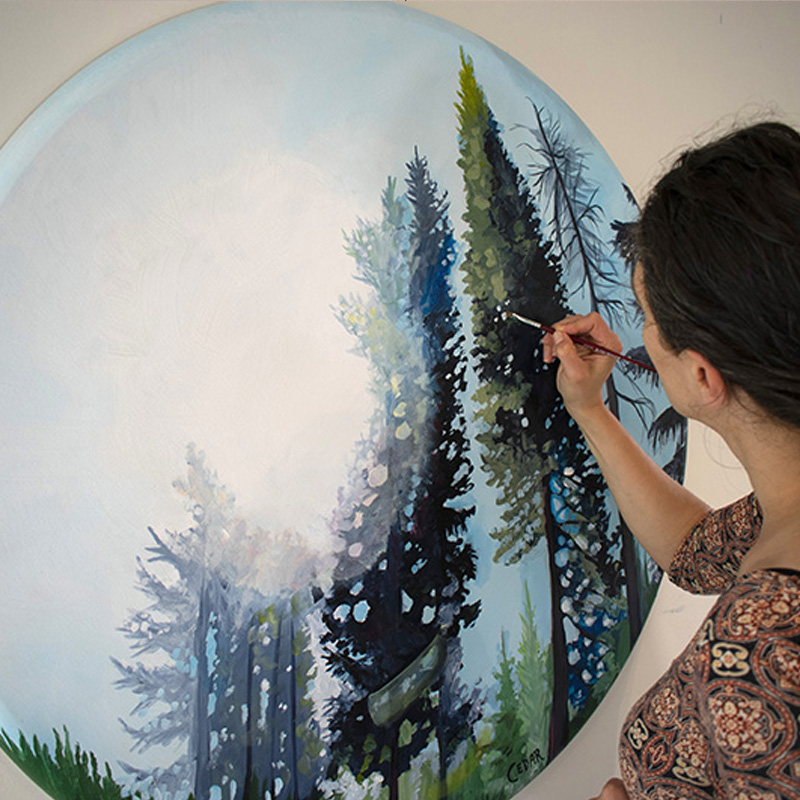 A stand of tall northwest evergreens reach up like arrows into an open blue sky.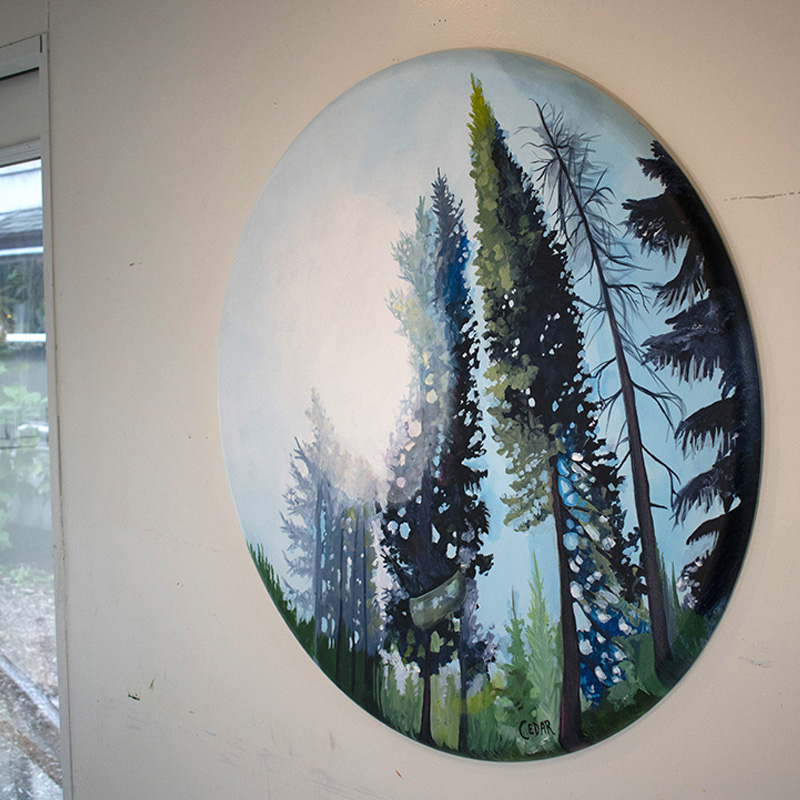 The sun shining through the trees looks like a million sparkling diamonds.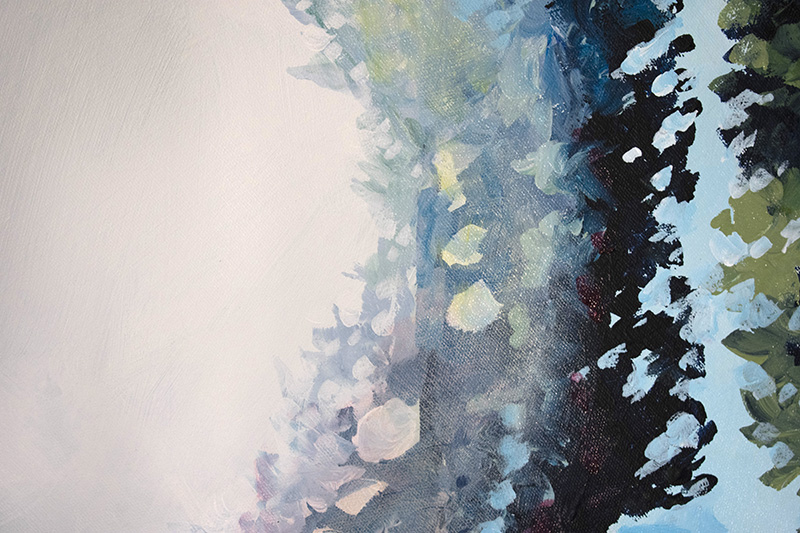 The sun's white light is so strong that it washes out the details of the trees, partly obliterating them.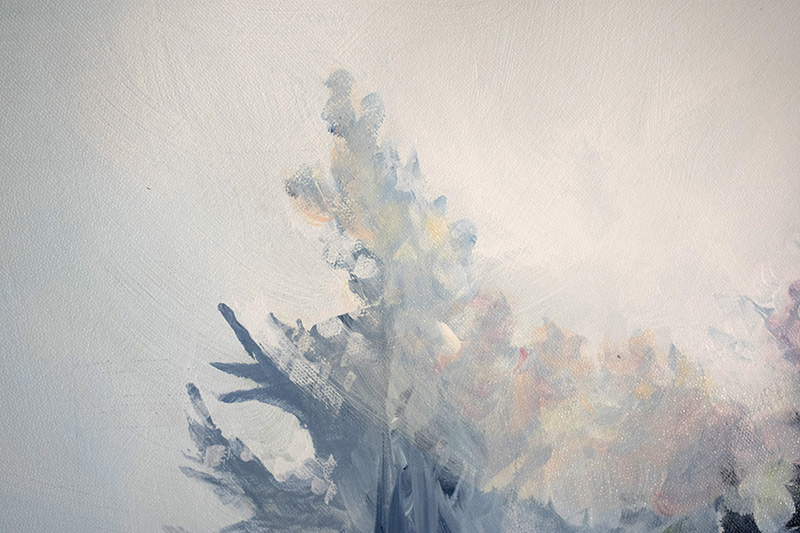 A ring of light spreads out from the sun, fading at its edges to a soft pastel glow.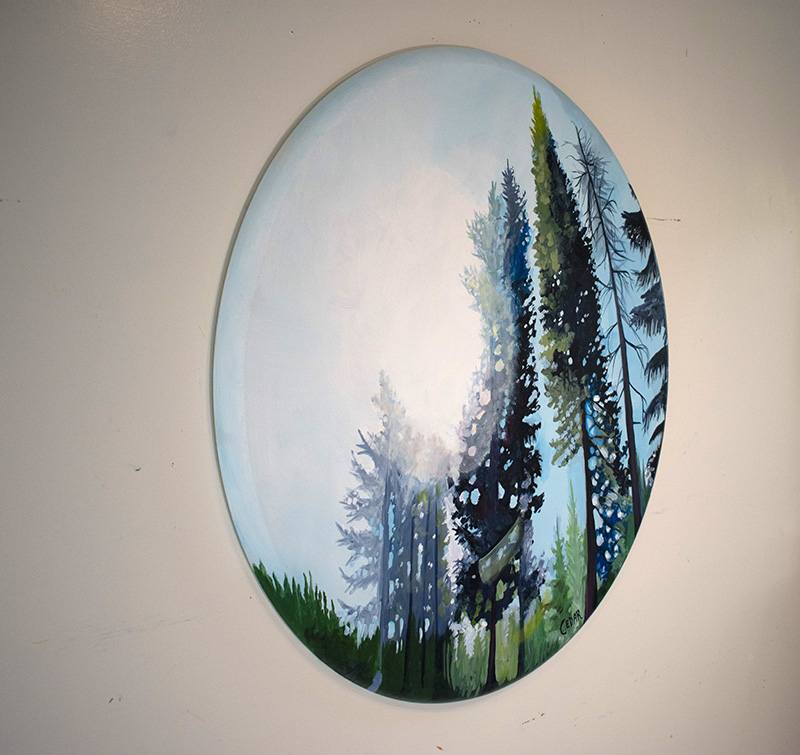 The circular format references the dome of the sky above us, and when viewed from an angle, the shape becomes an oval.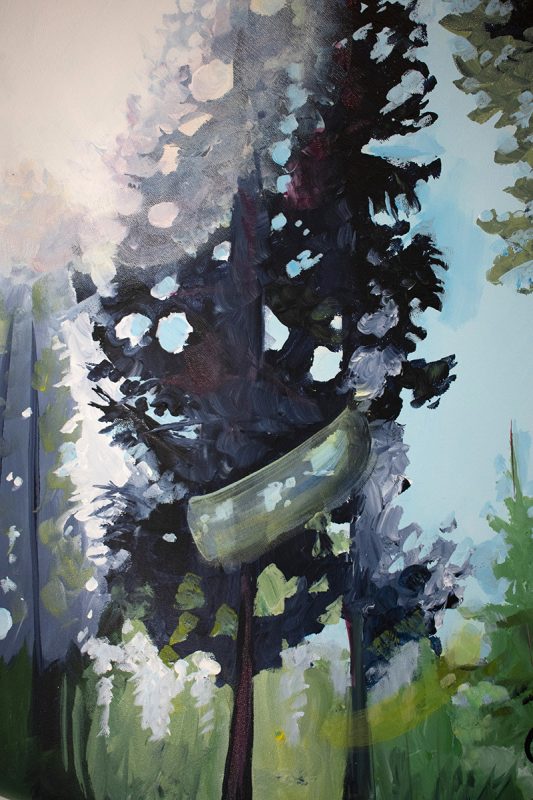 The overall result of these combined design choices is a dreamy scene that is simultaneously calming and energizing, similar to the feeling of being in the great outdoors enjoying nature.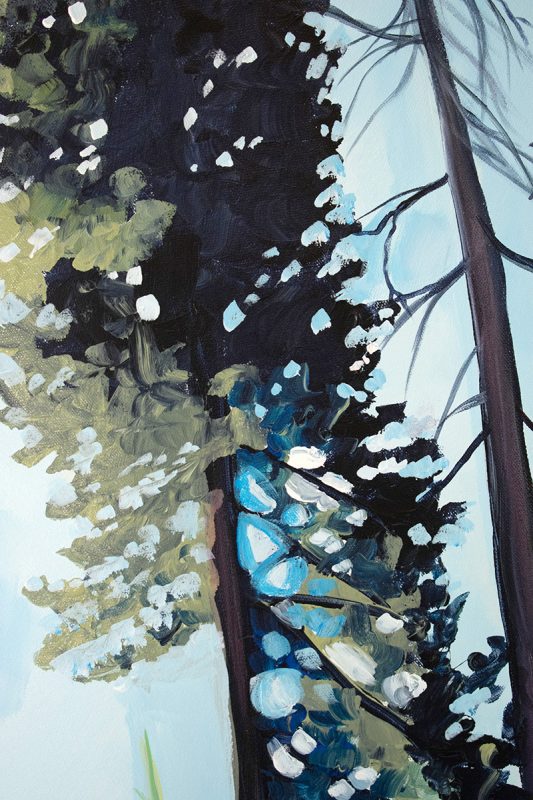 Up close, the details become abstract and painterly, giving this artwork multiple layers of interest that shift depending on the distance from which it is viewed!