Description
Autumn Sunshine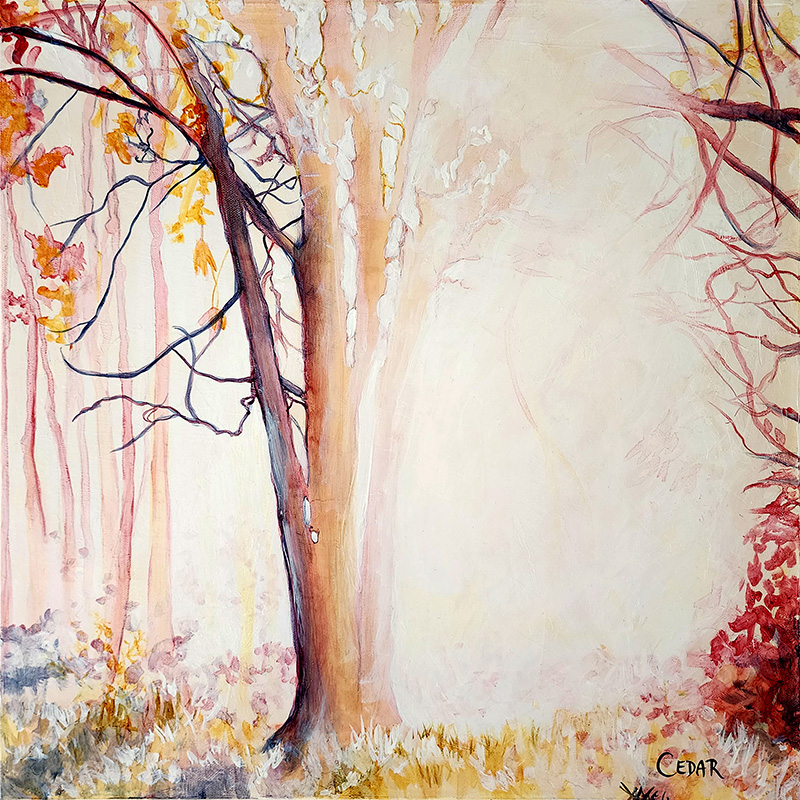 In this painting, I wanted to paint details so subtle that you have to look closely to notice them.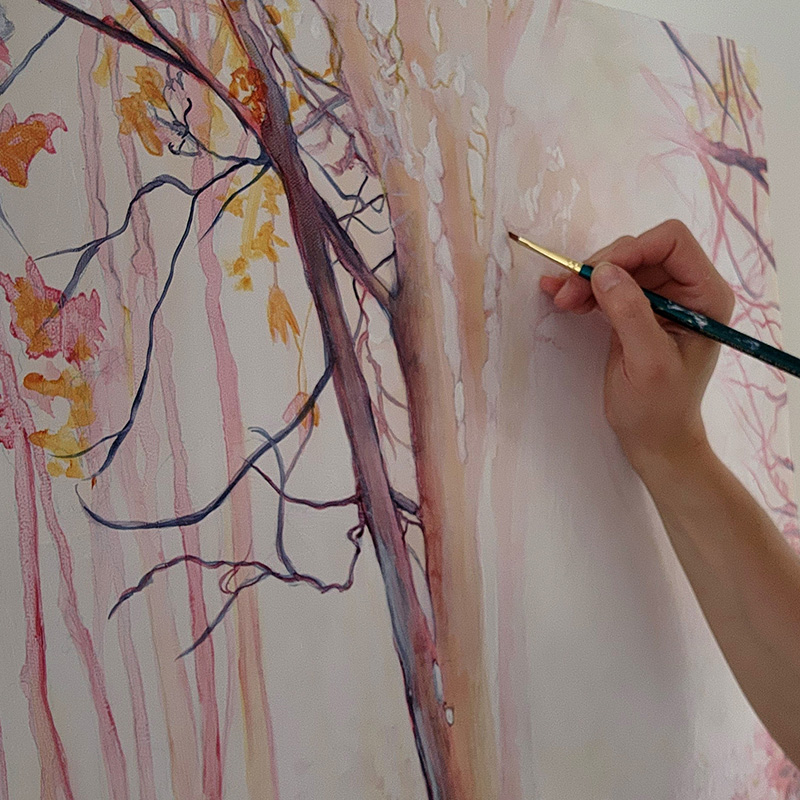 The right side of the canvas is filled with a light so bright it almost completely washes out the details.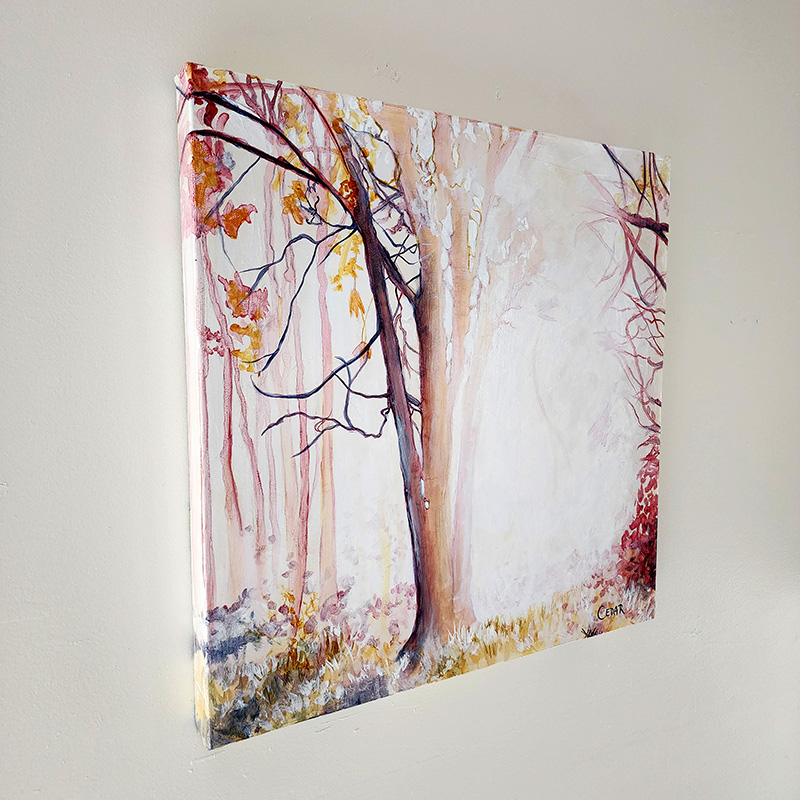 But when you look closely, you can see the subtle shapes of grasses and thickets of shrubbery in the background, and tiny hints of tree branches lit up in the palest shades of pink and gold.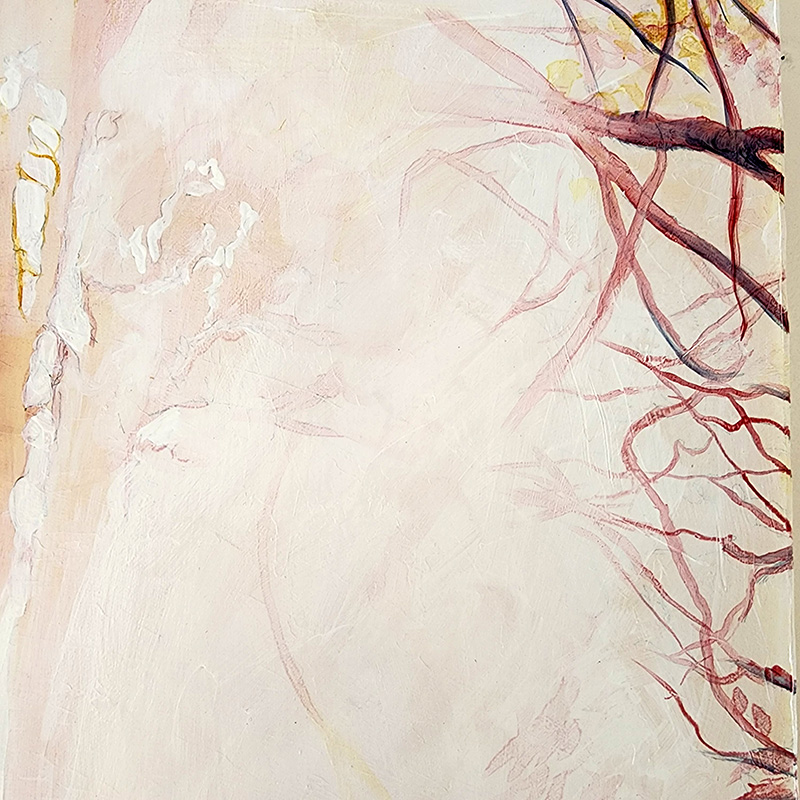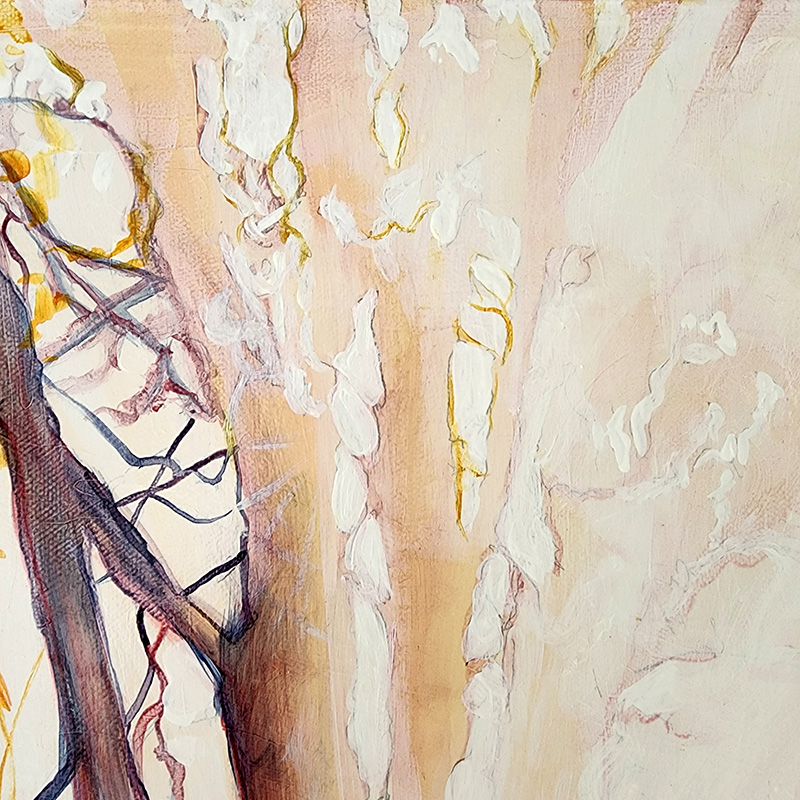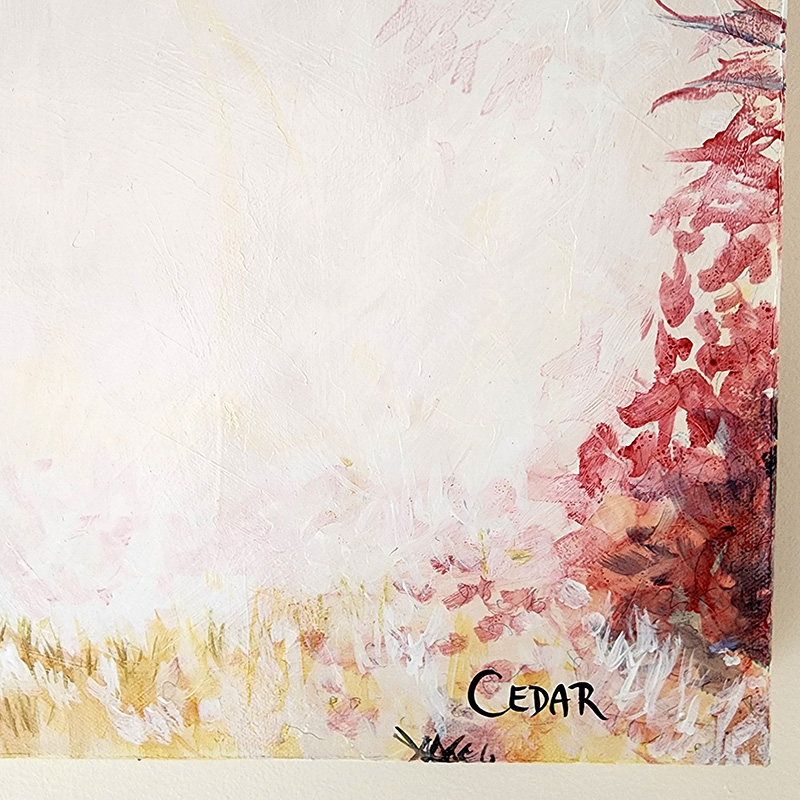 The details on the left side of the image are more solid, emerging from the canvas in high contrast.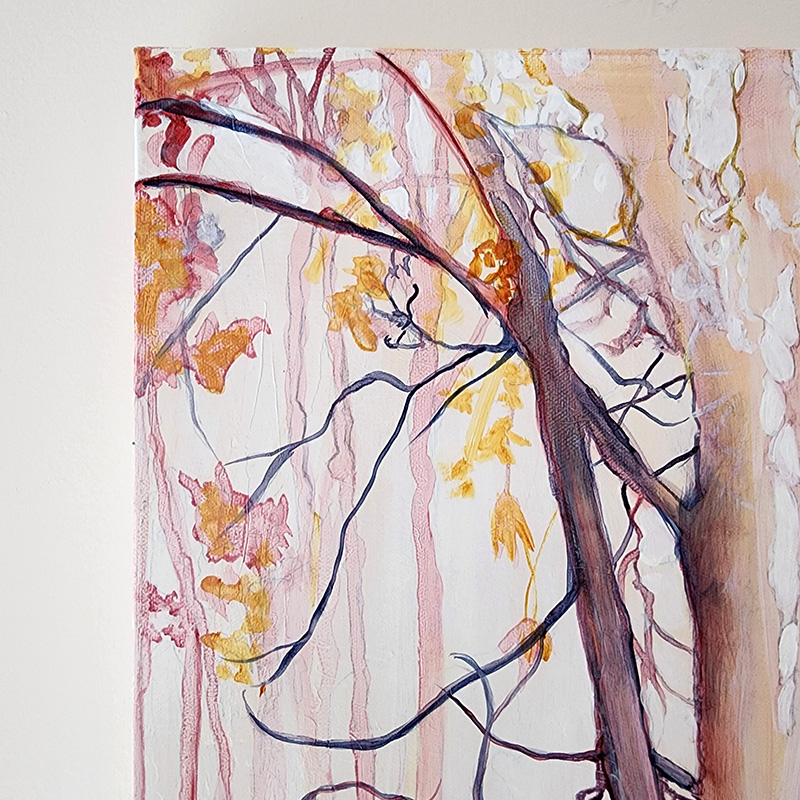 The left side of the tree is grounded in the present moment, while the right side awash in that overwhelming light represents a shift into the future, a different kind of presence where the details don't matter as much and we're just along for the ride.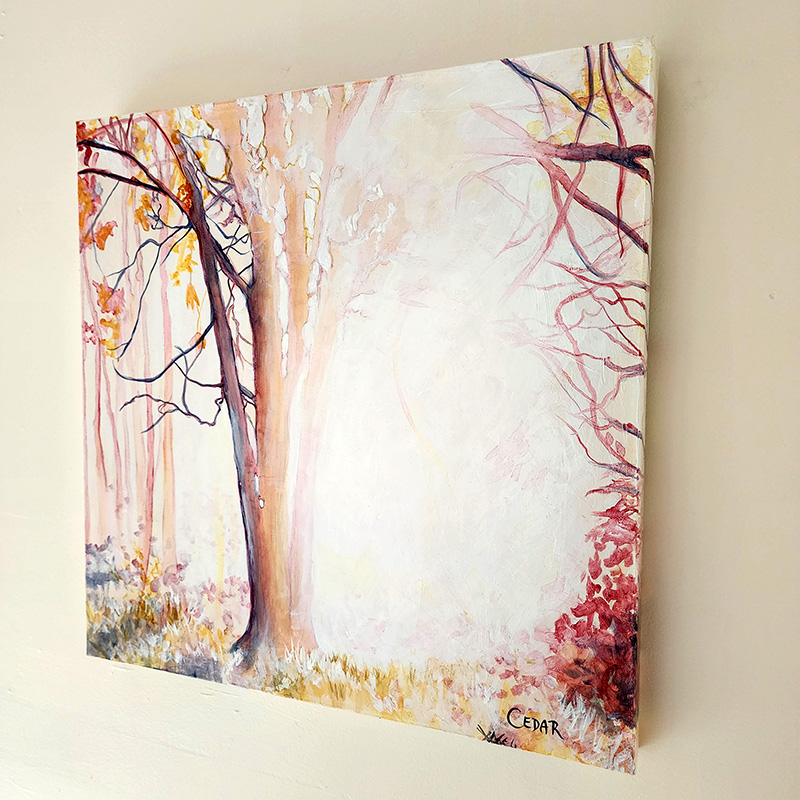 I love listening to guided visualizations to relax or fall asleep, and one of the most common visualizations that people use is to imagine a soft, warm light washing over your body, cleaning out all of your stress, and setting your mind at ease.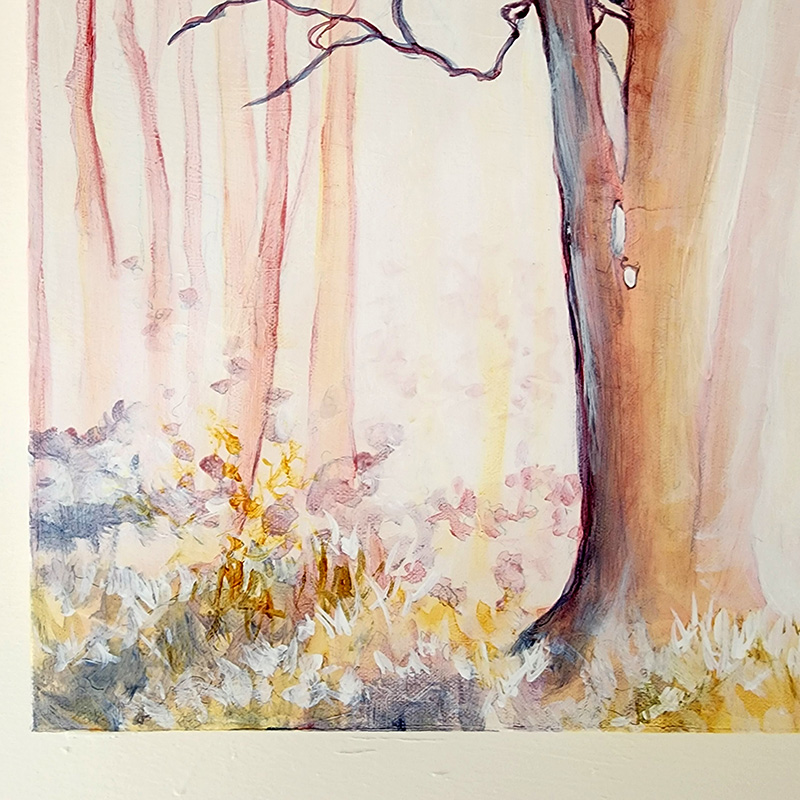 I think about these things and want my paintings to have those qualities and metaphors for people. Like a person can be a source of light, I want my art to be a source of light.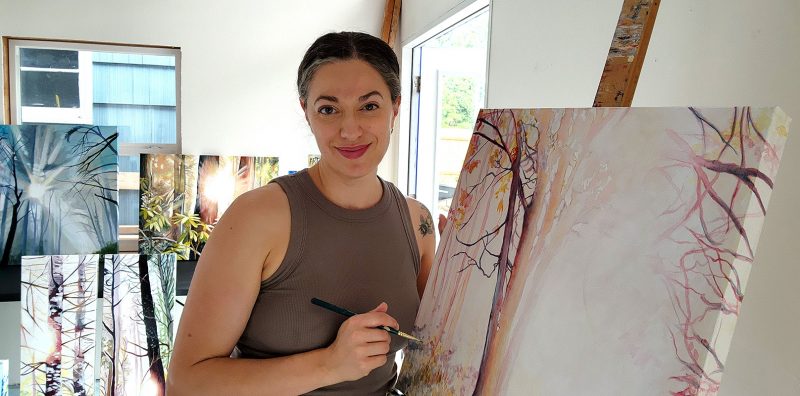 When people look at my paintings, I want them to feel warm sunlight washing over them and easing their minds. I want them to feel a little bit more alive and ready to shine their own light.