Description
Autumn Light.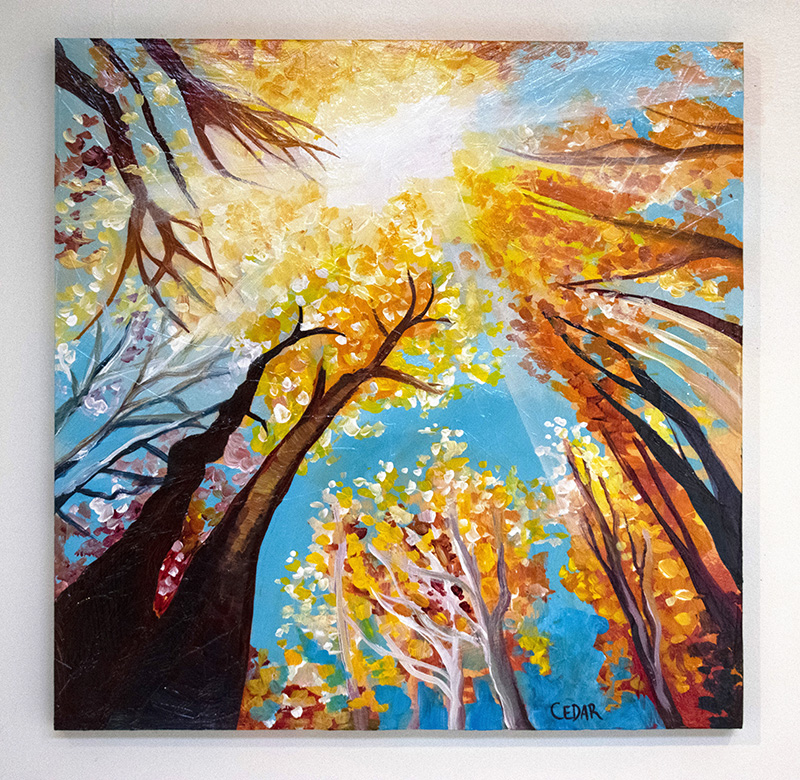 This fall-themed painting is an explosion of color, the bright orange leaves contrasted against the bright blue sky, with warm white sunlight streaming down.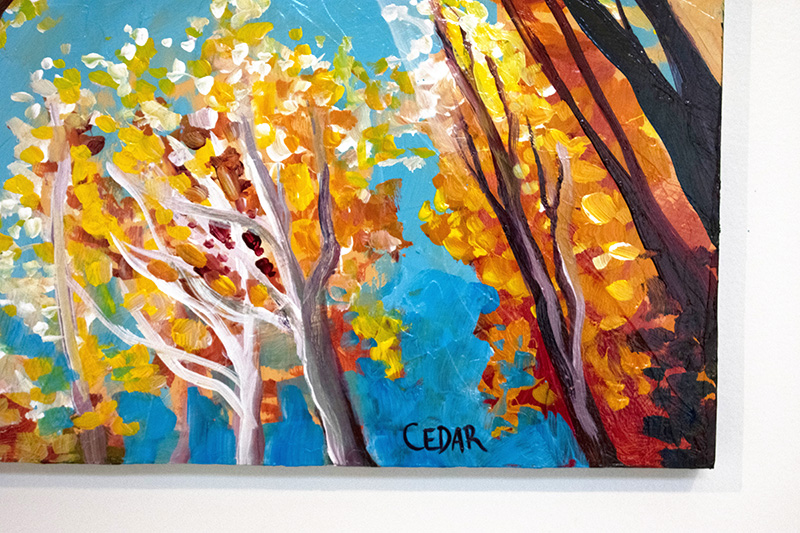 This painting captures the joyful feeling of a sunny autumn day in a deciduous forest.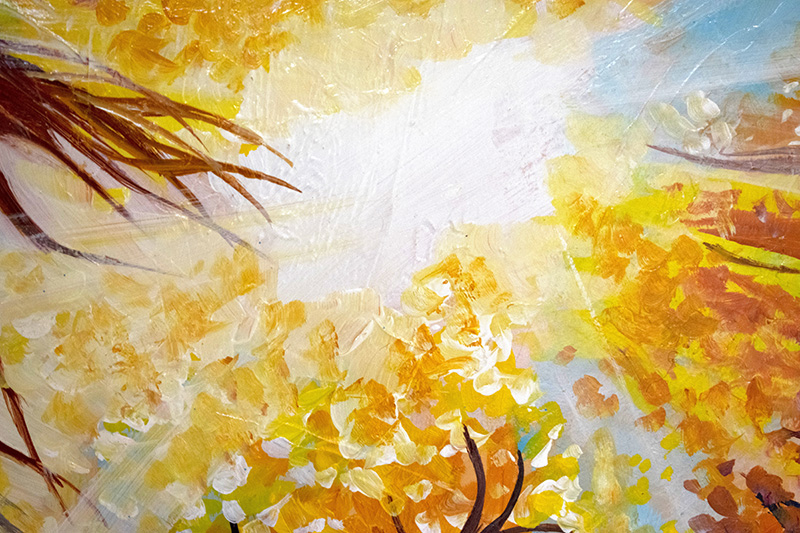 A dramatic shaft of light cuts across the sky as it streams down over the autumn trees.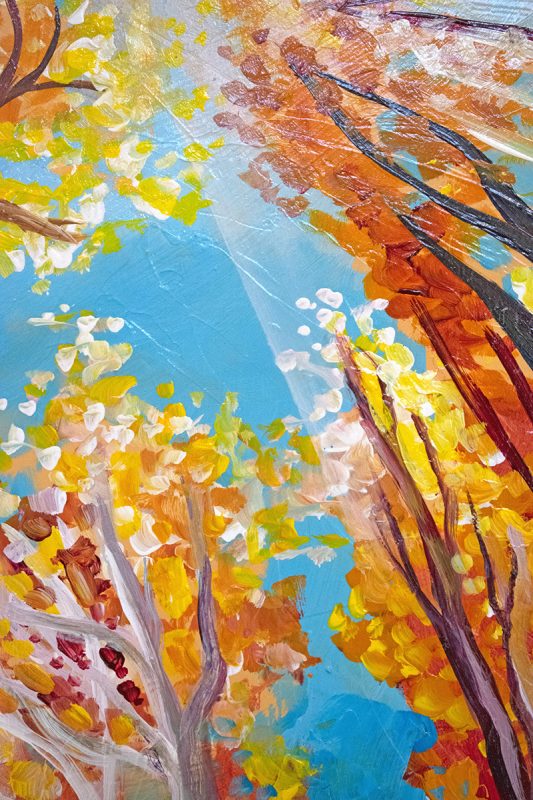 Up close, you can see the thick texture of the brush strokes.