Here is my newest Lotus painting, "Passion Through Purpose."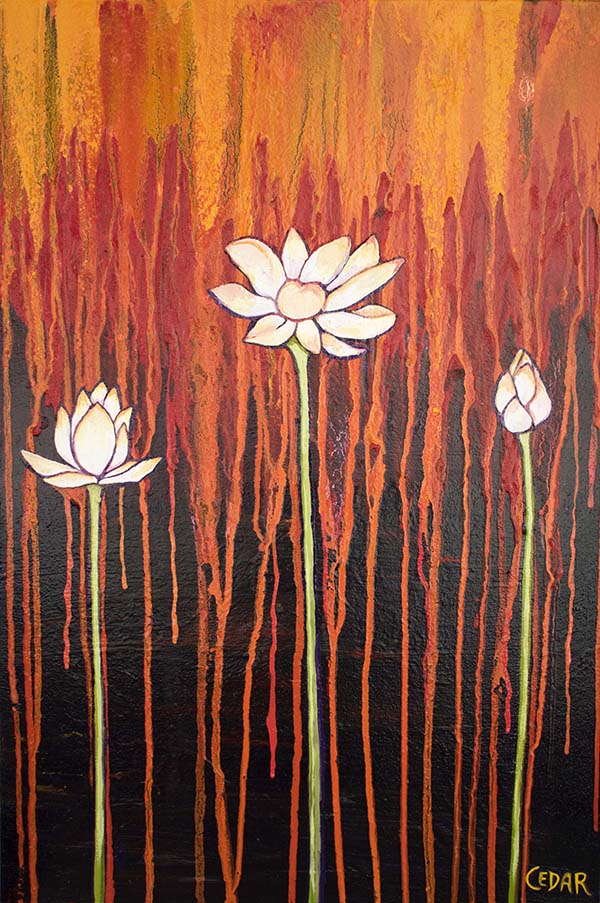 Similar to my other recent paintings, "Rise Up," (sold) "Imperfect Grace," (sold) and "Courage Blooms," this painting features three lotus flowers in a row, each in a different stage of blooming.
This repeated image is a metaphor for personal growth. The lotus growing bravely upwards out of the dark pond water towards the sunlight above can represent the journey of any human aspiration, goal-setting and reaching, self-reflection, self-realization.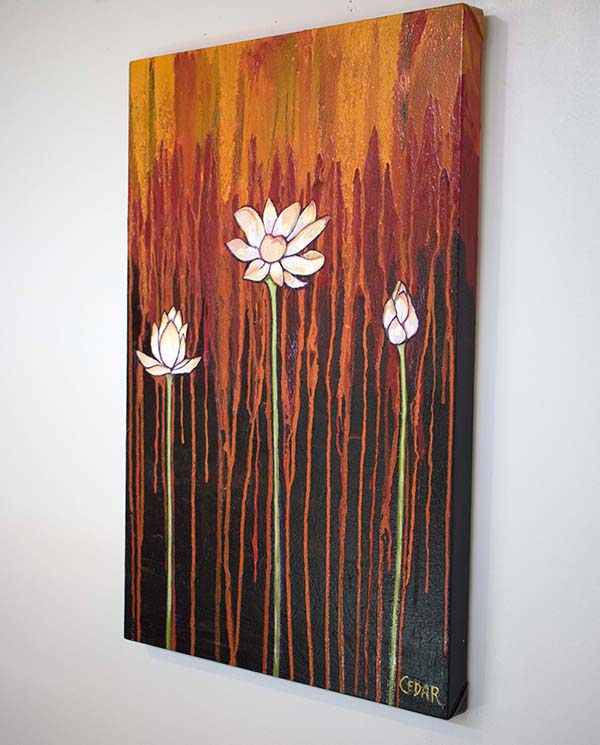 Like all of my paintings, the painting continues around the deep edges of the canvas. The artwork can be framed if desired, but it has a complete, modern aesthetic all on its own.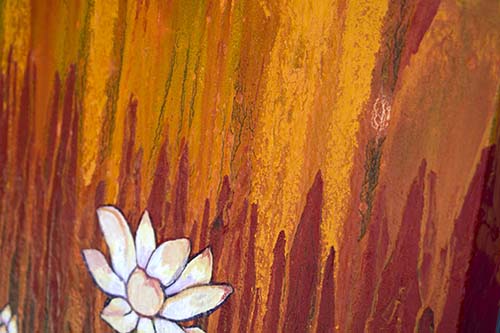 The paint is thickly textured throughout. A fiery yellow-orange dominates the top of the canvas.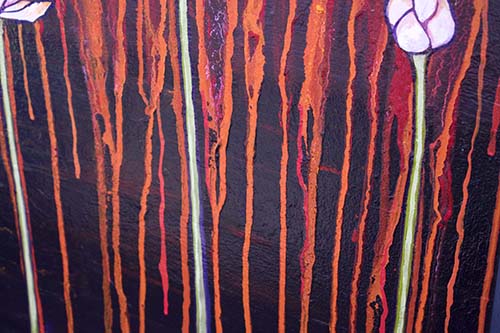 As the paint drips fluidly down the painting's background, the orange turns to red and differentiates into many thin rivulets that contrast boldly against the inky darkness below.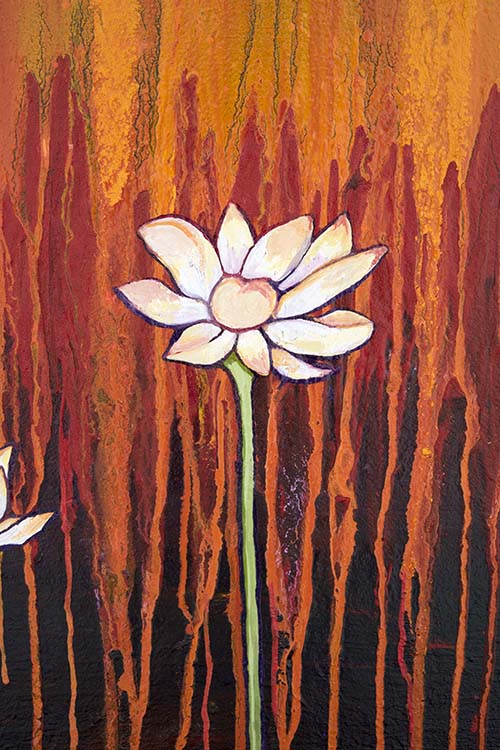 The flower petals were initially painted thickly in white, with strokes of a palette knife. Thin glazes of colors were then brushed over this thick texture. The flowers stand out from the background, both in texture and in the many colors glowing within the white.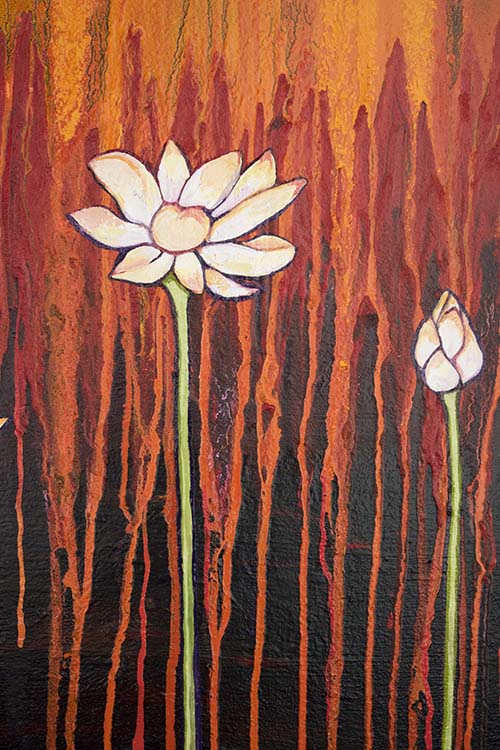 Are the three blooms the same flower at different stages in its own blooming?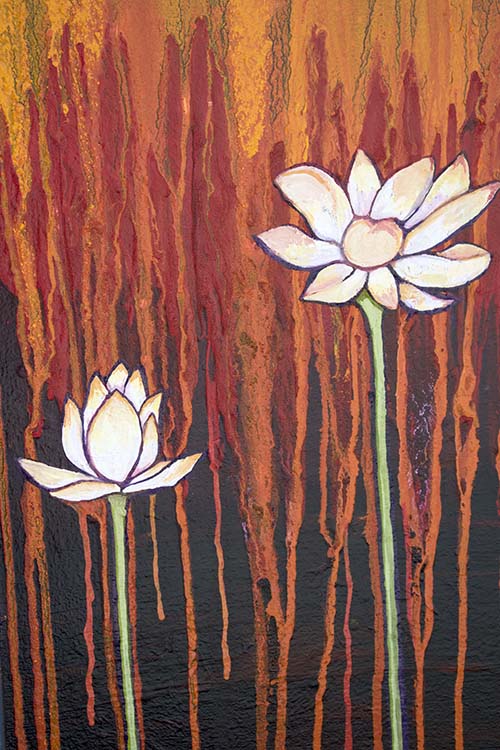 Or are they three separate flowers, each doing their own thing alongside the others? This is left for the viewer to interpret.
The colors are vividly rich, liquid, sumptuous. They appear even more saturated when the painting is seen in full sunlight: