This painting is called "Moonlit Flight." Everything about it is shimmery, silvery, glowing.
A gigantic full moon in a bright starry sky rises behind the Tree of Life.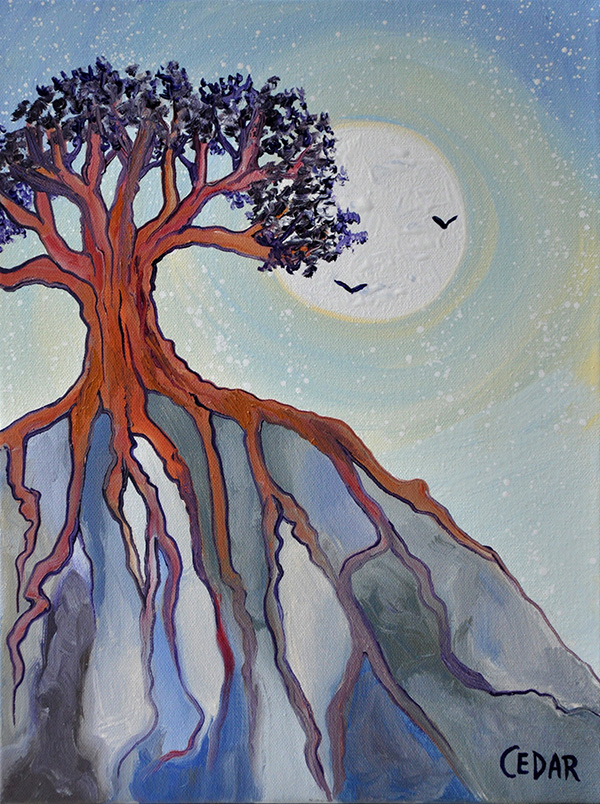 In the distance, two flying birds are dramatically silhouetted by the full moon, E.T. style. The title, Moonlit Flight, references this pair on their journey through the shimmery moonlit sky.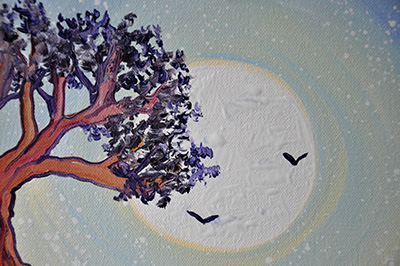 The tree's roots grow down deep into the rocky blue slate hilltop it stands upon. The tree is burnt orange, shot through with magenta and violet, and crowned with inky purple-black foliage. These colors complement the rest of the palette–light blue and gray with hints of sage green and turquoise.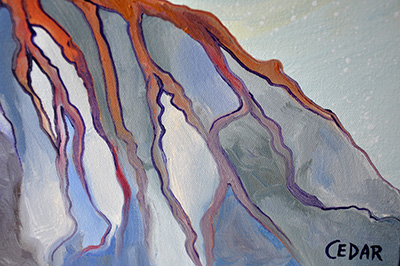 To me, the composition of the image is elegant. The scene is captivating and mysterious!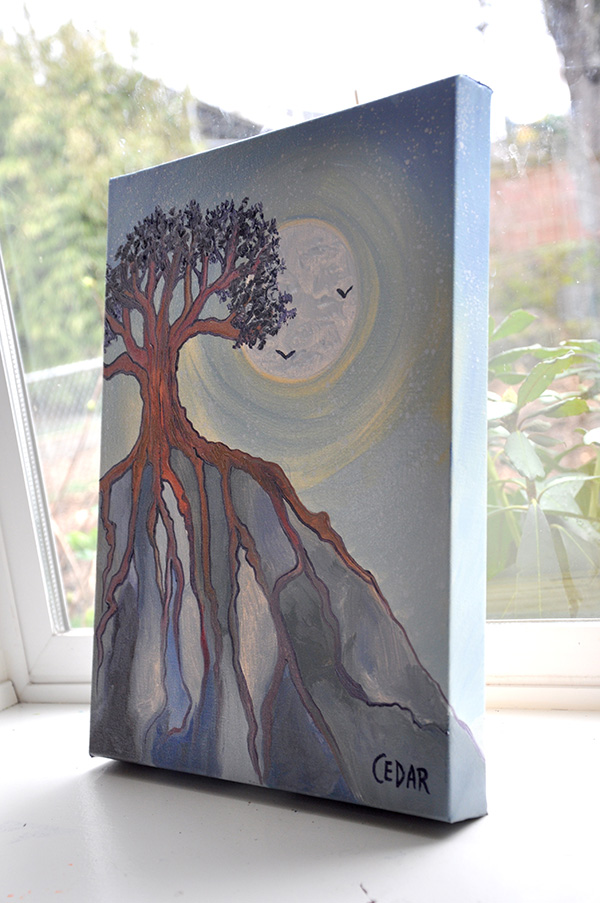 This painting won't be available for purchase until my Spring Sale, May 15-30. It is one of many new paintings I've created in this size, 16″ x 12″, that will be priced at $290 each with free shipping and extended no-interest payment plans available. Not all of the new paintings are photographed yet. I'm so excited to share them all with you over the next few weeks. After completing so many in this one size over the past several months, I have a few larger pieces coming up soon as well.
The studio is a sight to behold right now, packed with colorful artwork filling every wall, in various stages of drying on racks, and leaning on every available surface. Lots of work ahead in the coming weeks, as I get all the new pieces finished up, photographed, varnished, cataloged into my inventory, and posted on the website.
Stay tuned for more news about the upcoming sale!