Here is "Moon Dreams."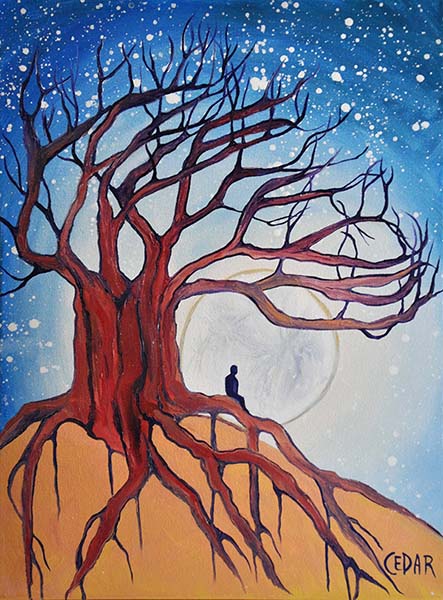 This solitary person is gazing out at the gigantic full moon as it rises into the starry sky. He sits on top of one of the huge roots of the tree which rises up out of the ground.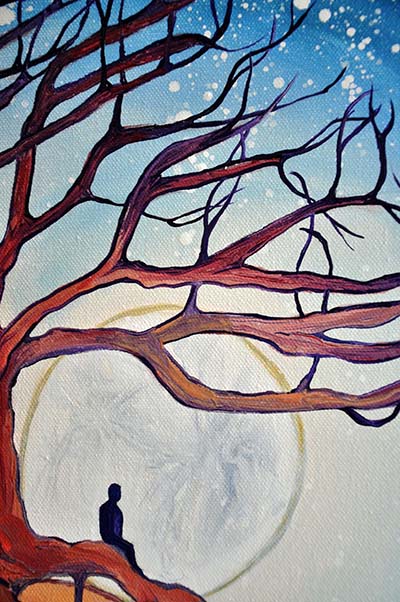 I love the whimsical shape of this tree. It looks like many graceful fingers all reaching towards the stars!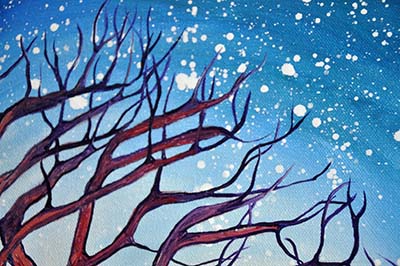 The giant tree stands at the top of a hill, so the land drops away down below the person as he looks out into the open space of the clear blue night sky.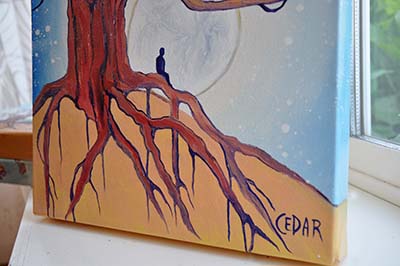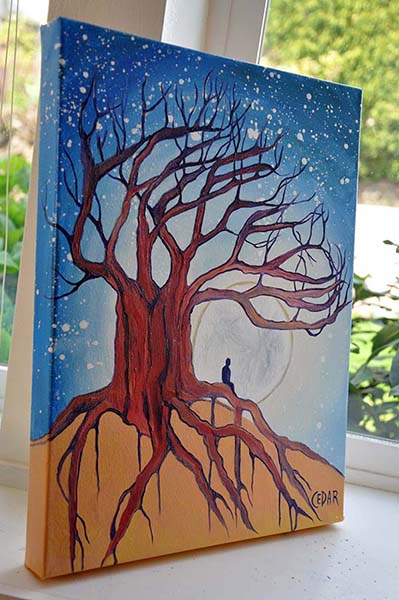 This painting will be available for the first time ever in my Spring Sale, May 15-30. I will be adding new works to the sale right up until the last moment, but here is a partial list of what I'll have available: Partial Art Inventory, Spring Sale
Mother's Day is coming up! Give your mom a budget and tell her to go choose her favorite on May 15! I can ship directly to her.