I had this image in my mind of a blue-violet evening, a young tree losing the last of its autumn leaves, with delicately swirling white mist moving all around it.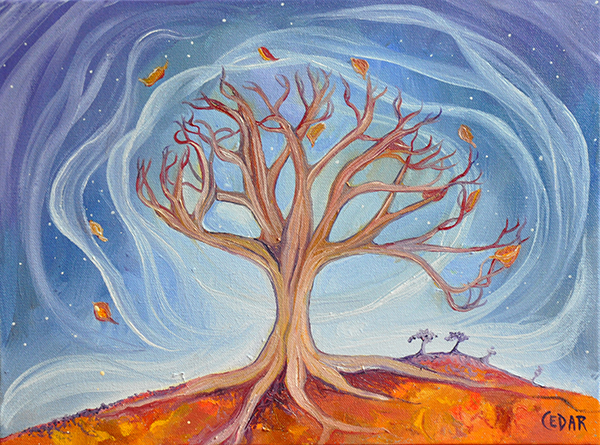 The circle of mist gives the feeling of a magical transformation taking place–reminiscent of the pumpkin transforming into Cinderella's carriage under the sparkling fairy dust of the fairy godmother's magic wand.
The tree is casting off the old brittle leaves, the last of the year's unneeded baggage. The breeze that is pulling the mist into these soft tendrils is also carrying the red and orange leaves off with it.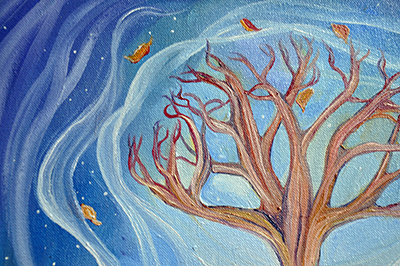 There are tiny hints of other trees on the hill in the far distance.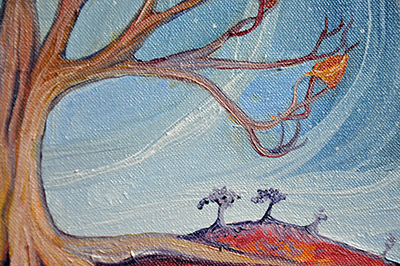 With a complementary color scheme of orange (ground) and blue (sky) the painting is bright and bold, even though it's a nighttime scene.