Like most painters, I have a collection of ideas for paintings that I want to make in the future, and some of them I never get to. I decided to create this collection of mini paintings—8" x 8" on wood panels, from some of those images that I really wanted to paint but haven't yet made it into my plans for a larger piece.
Some of these small studies may end up as my starting point for an eventual larger painting!
Heat From the Sky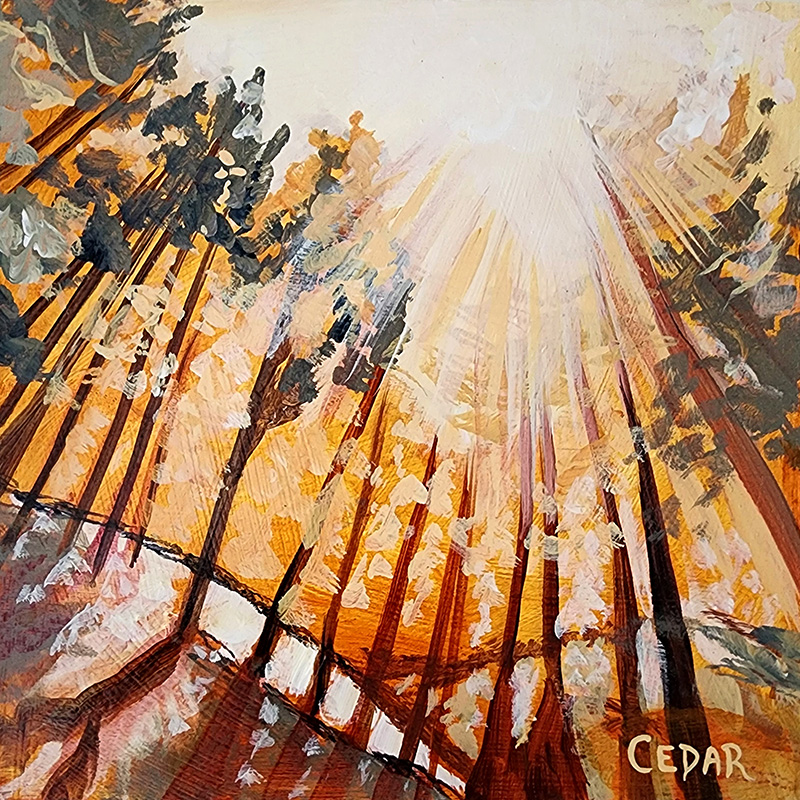 The composition for "Heat From the Sky" came from a photo taken of an Oregon forest off the road near Crater Lake.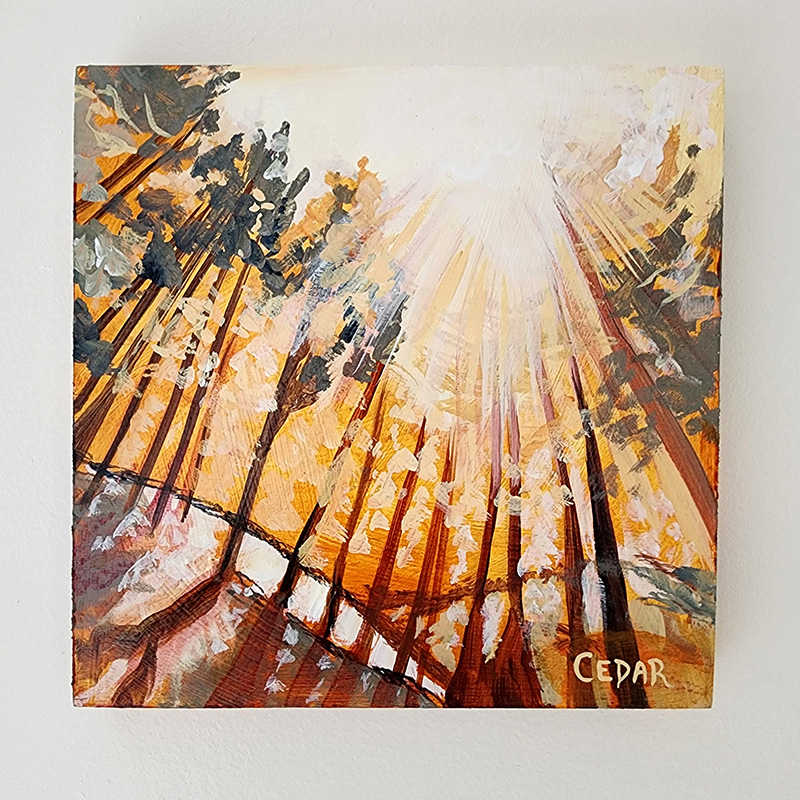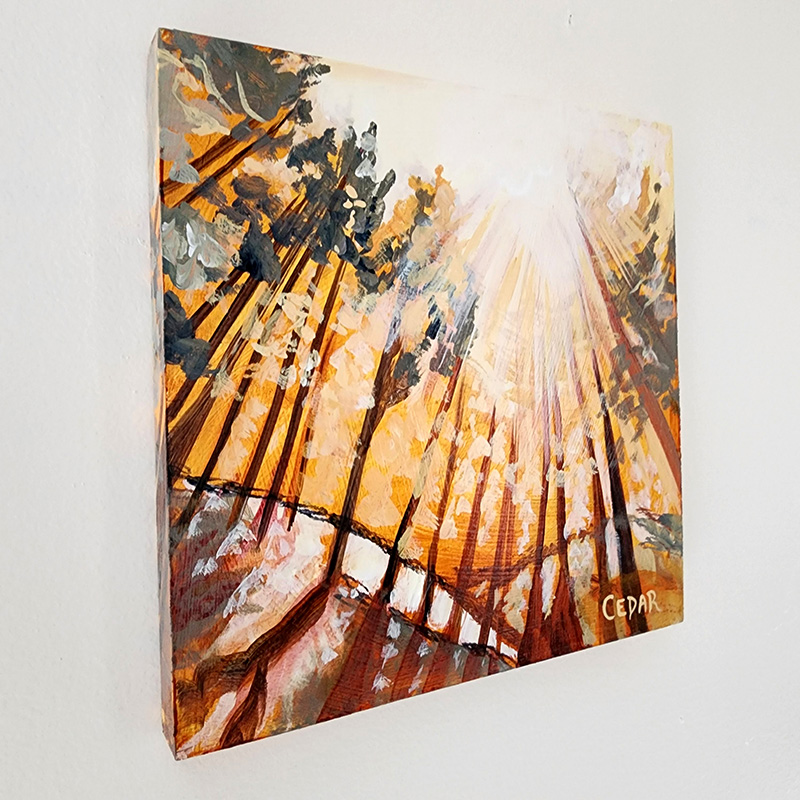 However, the colors are completely from my imagination.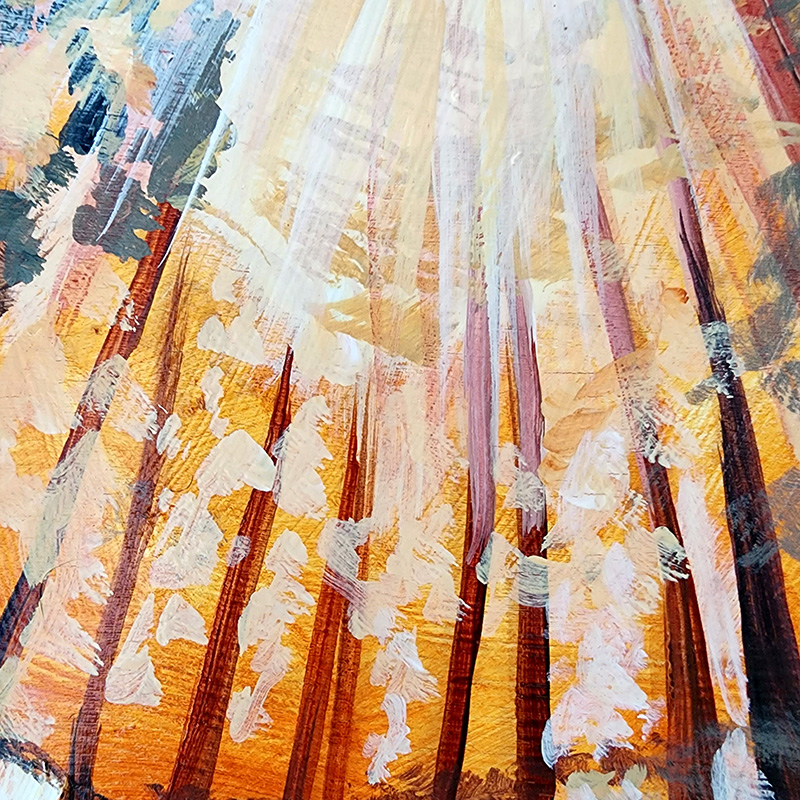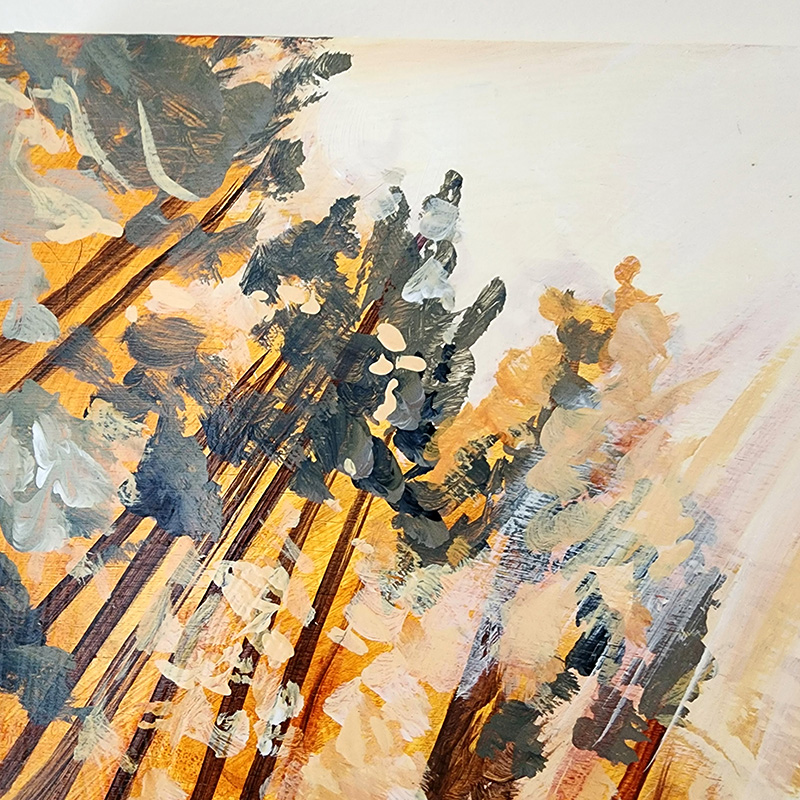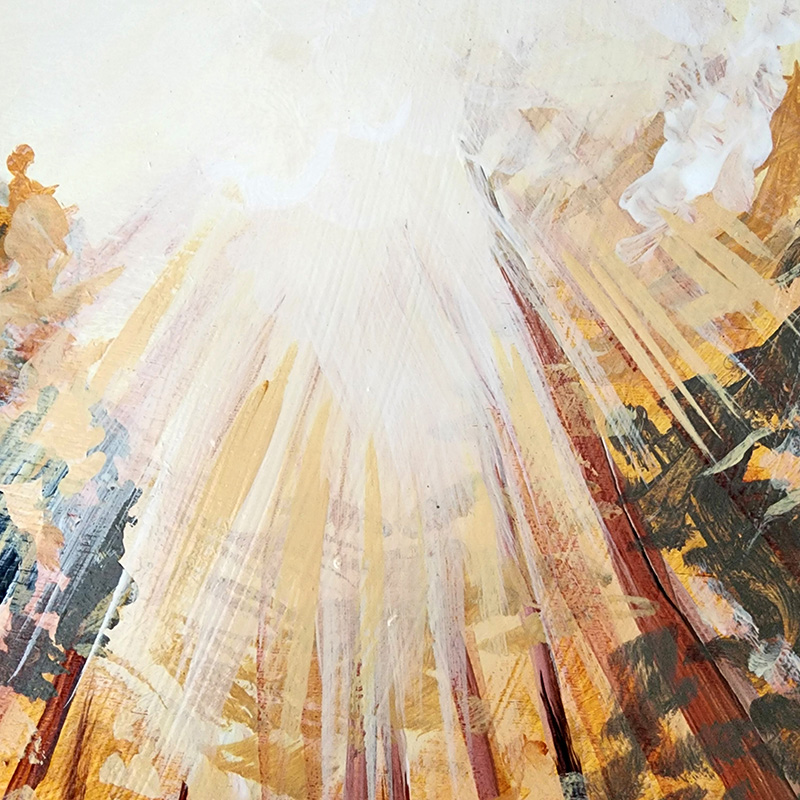 The painting is suffused with a warm orange glow, with sunlight streaming down over the trees from the sky and creating pools of light and shadow on the hilly forest floor.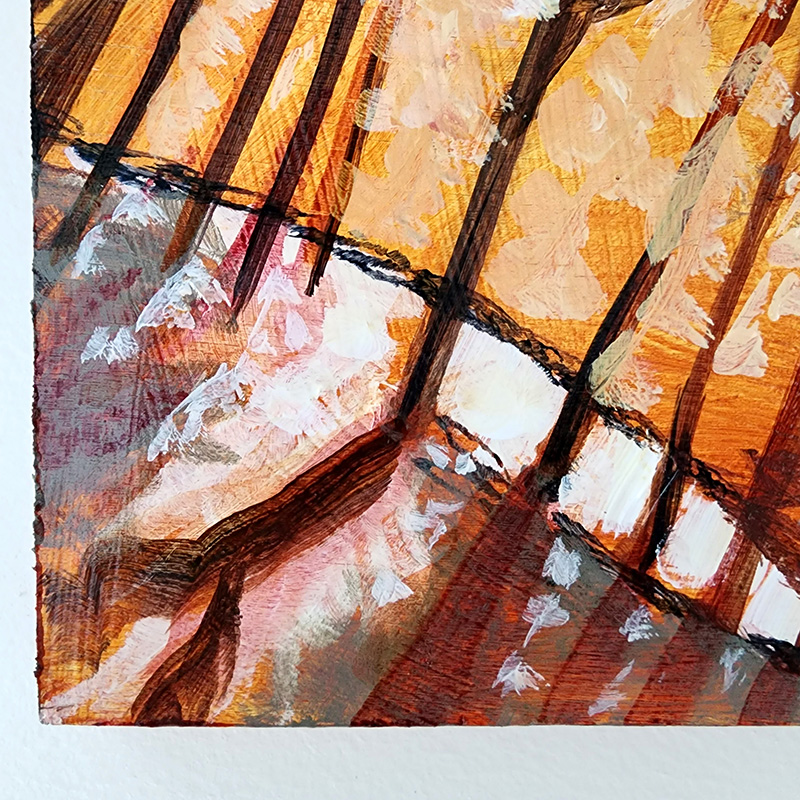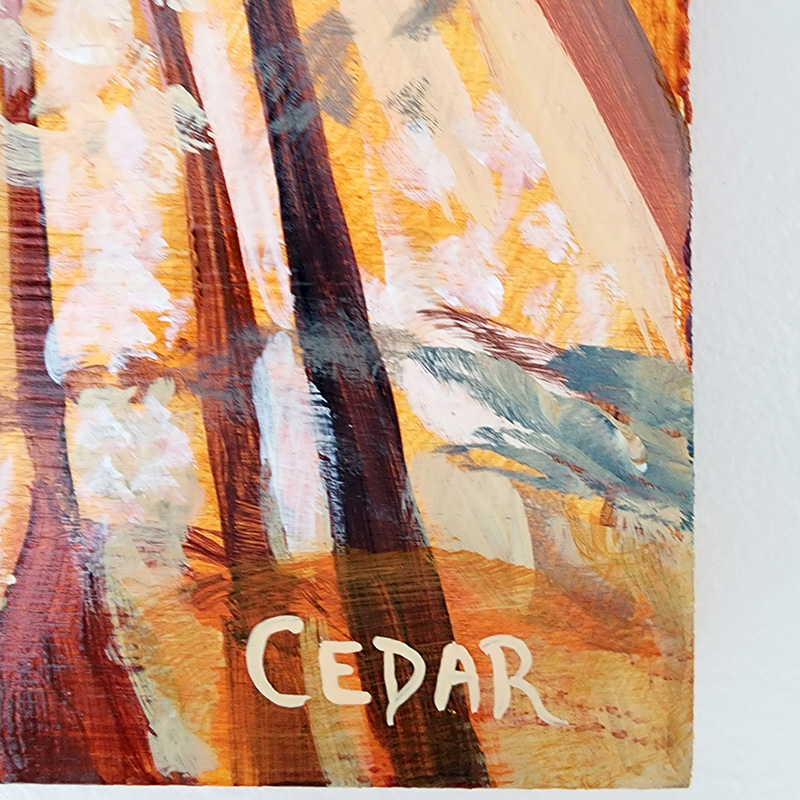 It is a bold, dramatic painting that feels like autumn!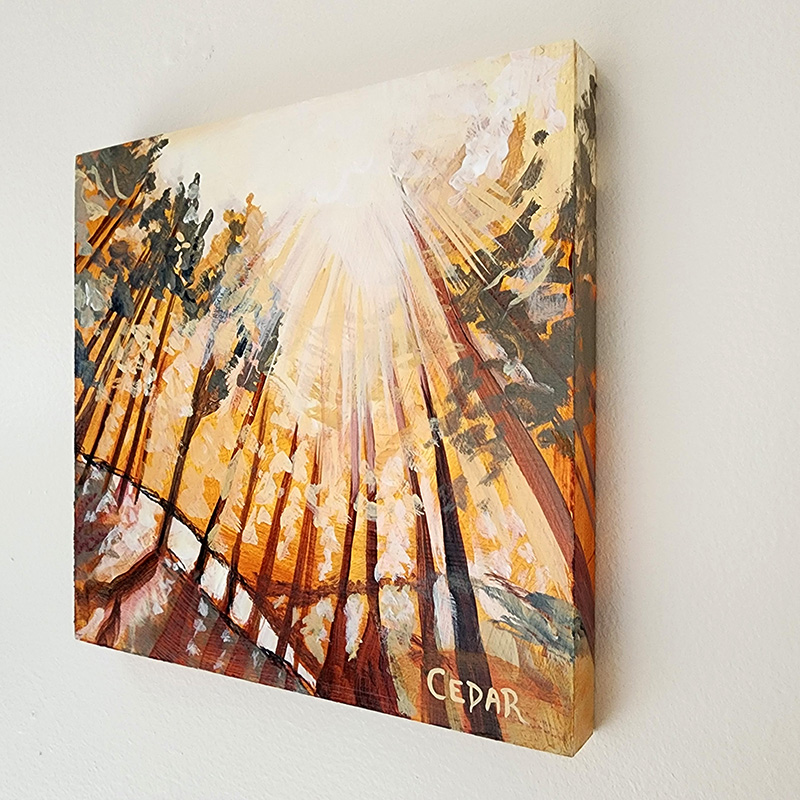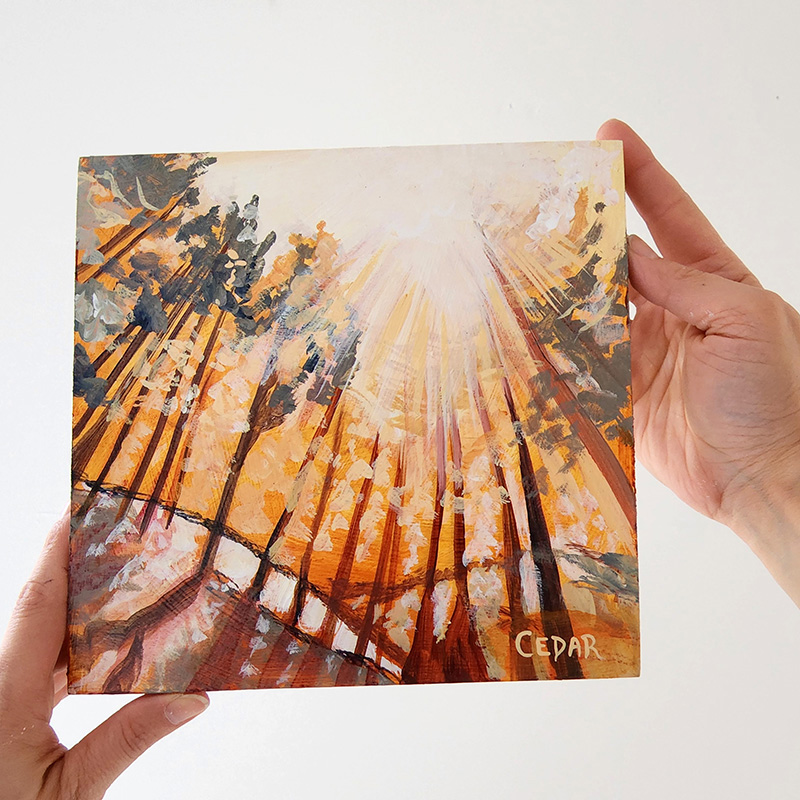 Last year, I asked friends to send me fall photos that they'd taken, for me to use as inspiration for future paintings. If I used one of their photos, I'd send them a free print of the finished painting in exchange.
Yellow Splendor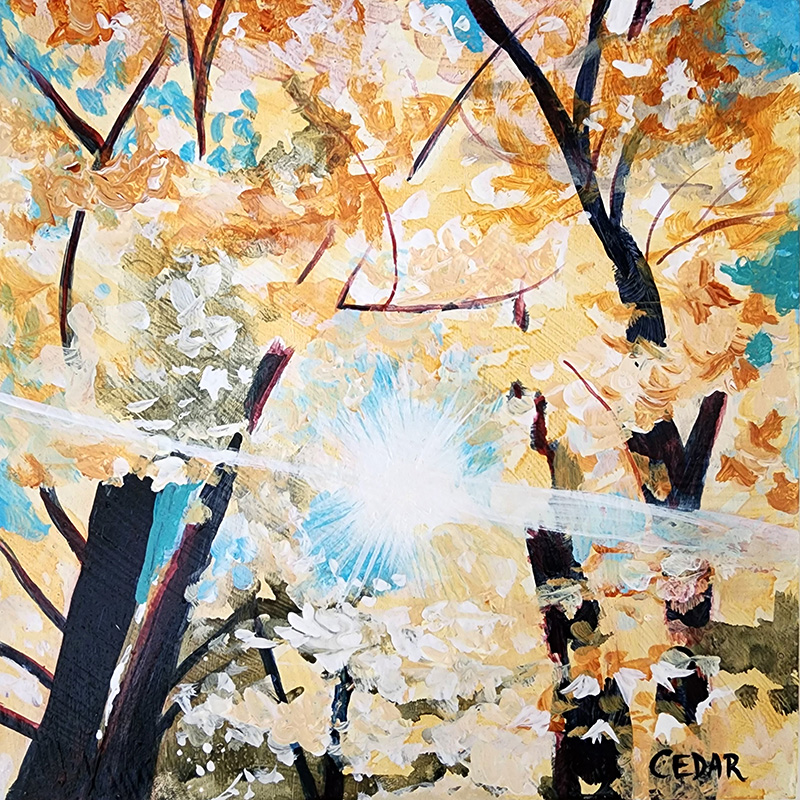 "Yellow Splendor" is based on one of my friends' photos.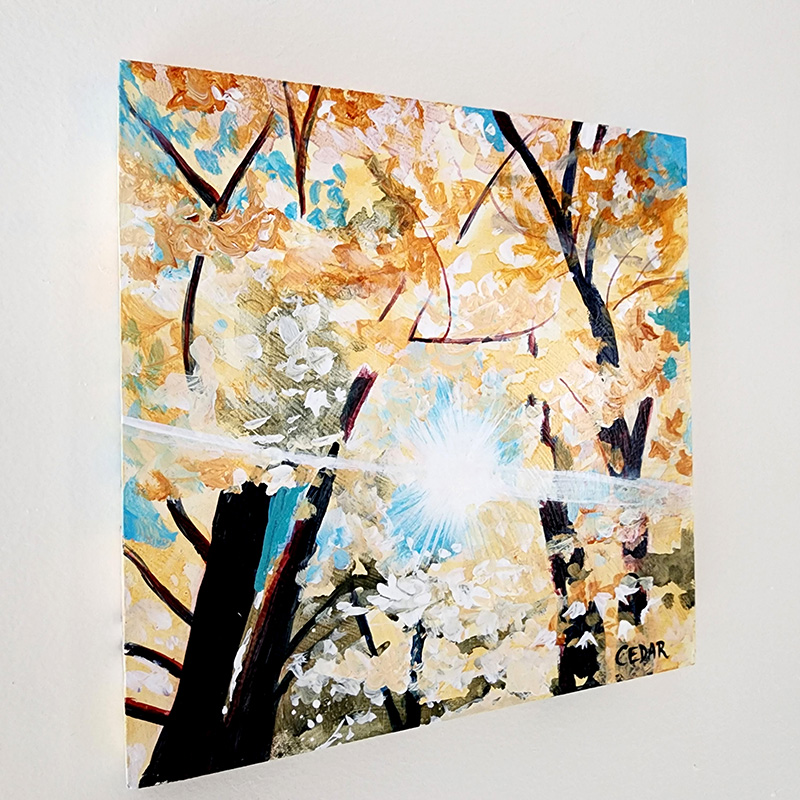 The sunlight bursting out from behind the trees and shining towards the viewer is one of my favorite things to paint.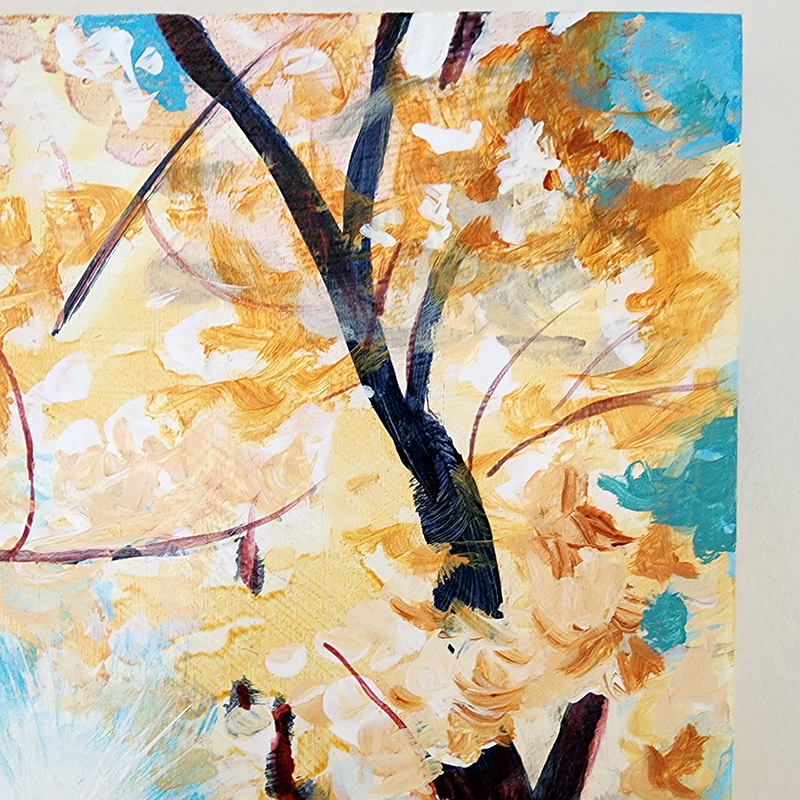 Detail: Yellow Splendor. 8″ x 8″, Acrylic on Wood, © 2022 Cedar Lee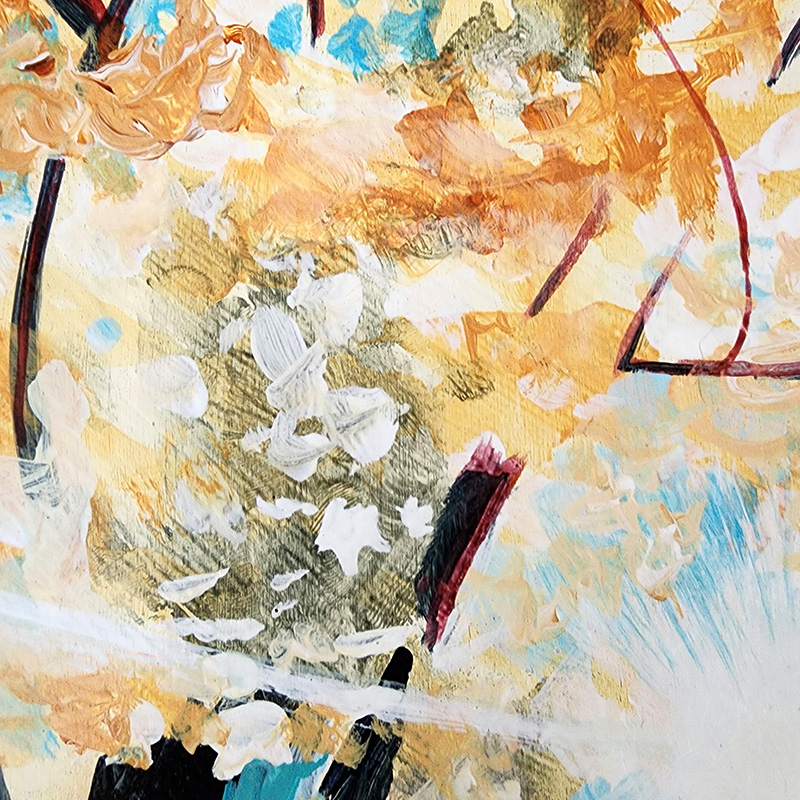 The white light makes the golden yellow leaves glow, and the contrast between the bright yellow leaves and the dark tree branches is striking.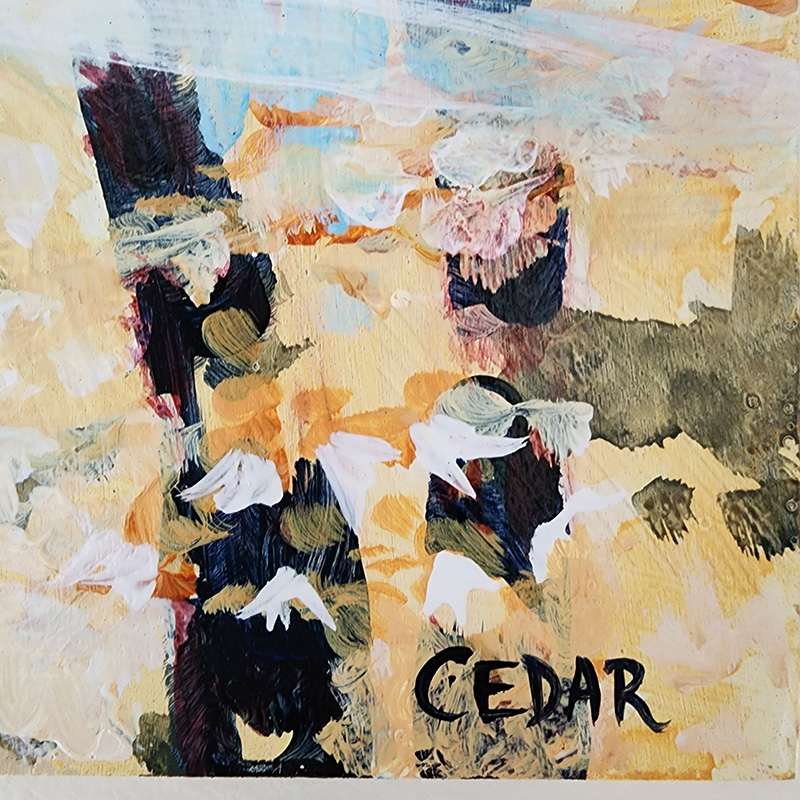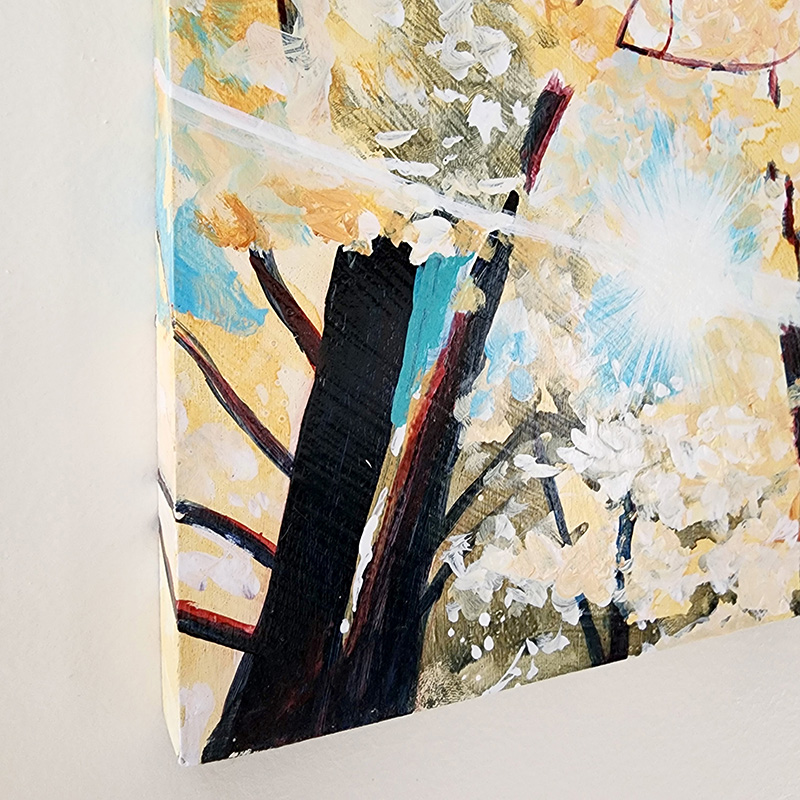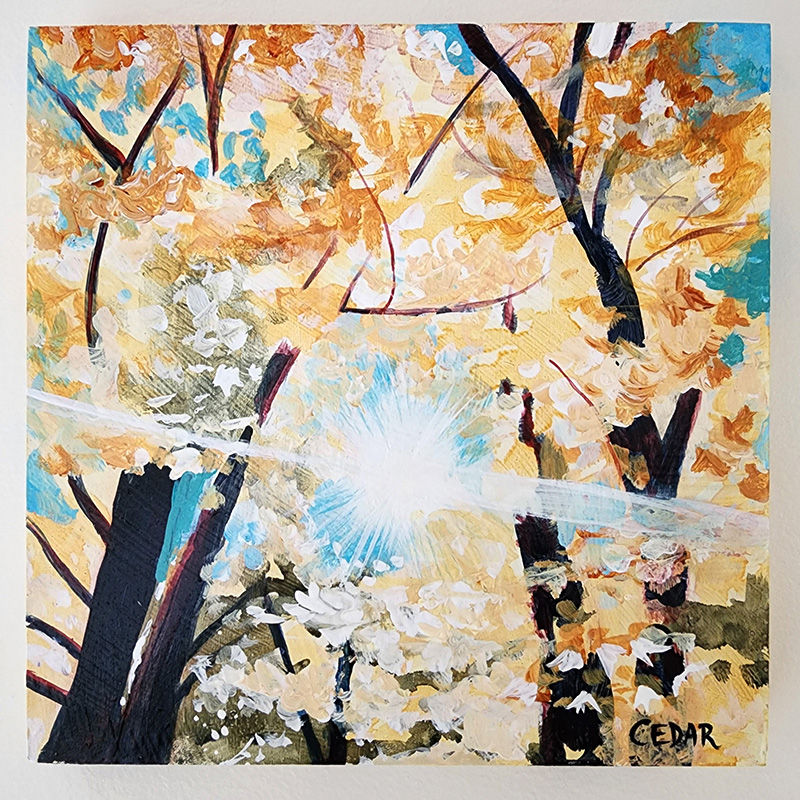 We get little peeks at a vivid blue sky in the background, showing in the negative spaces between the foliage.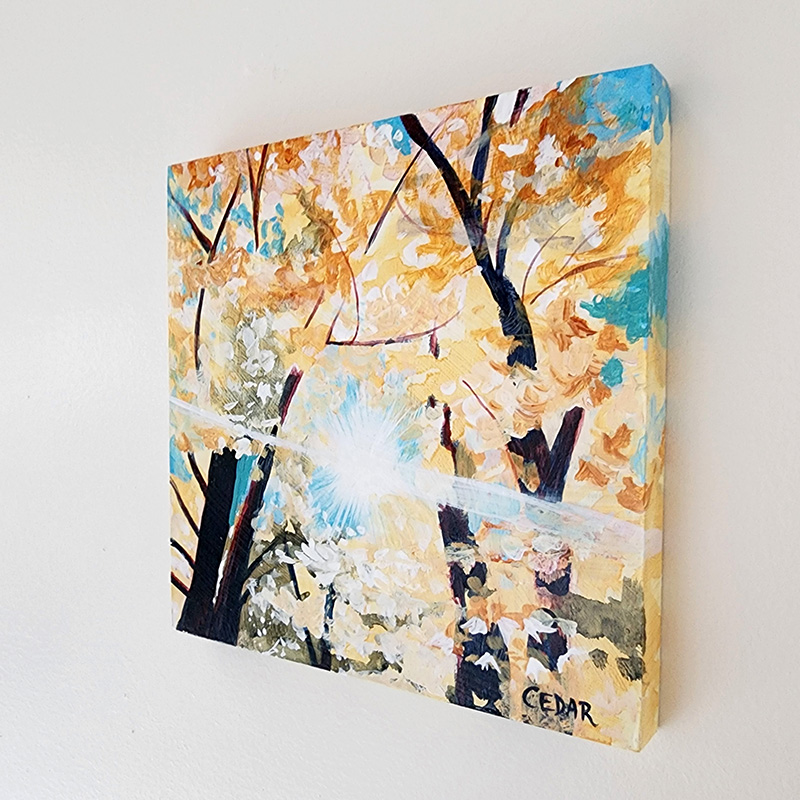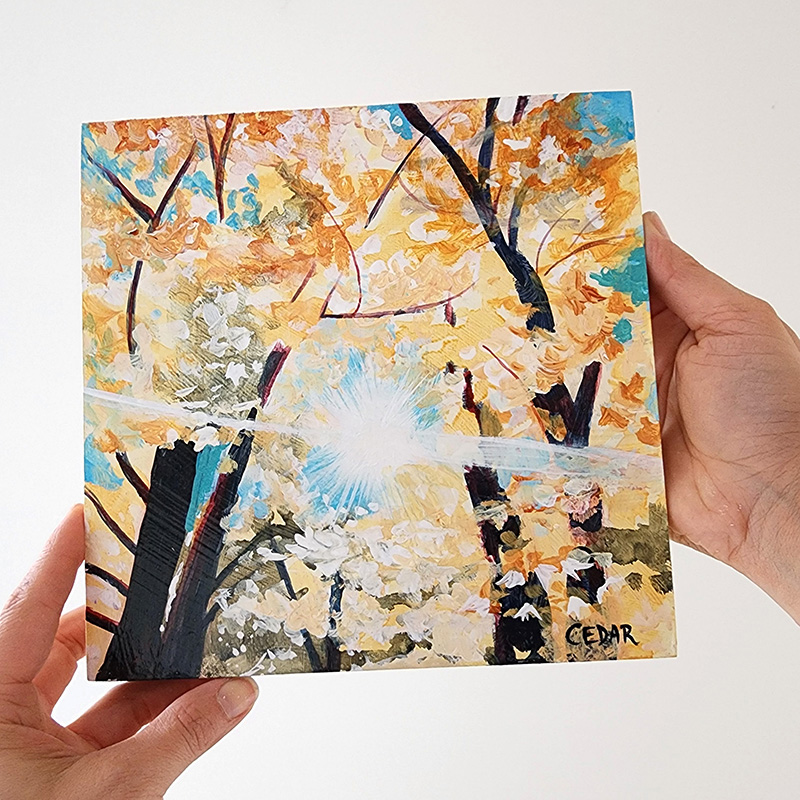 Moon Over Thousand Acres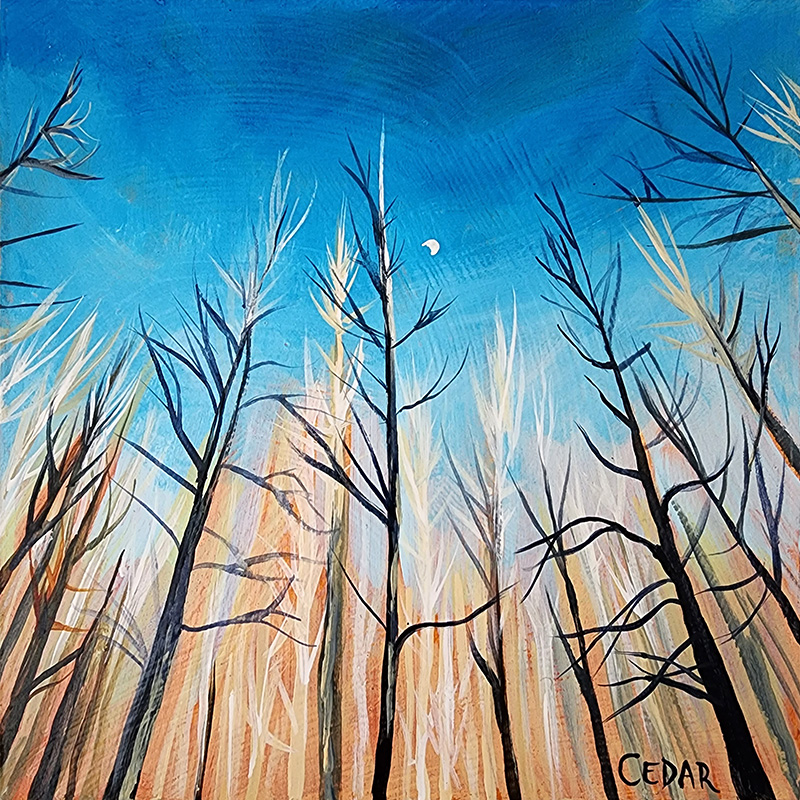 "Moon Over Thousand Acres" is from a local hike I did last fall.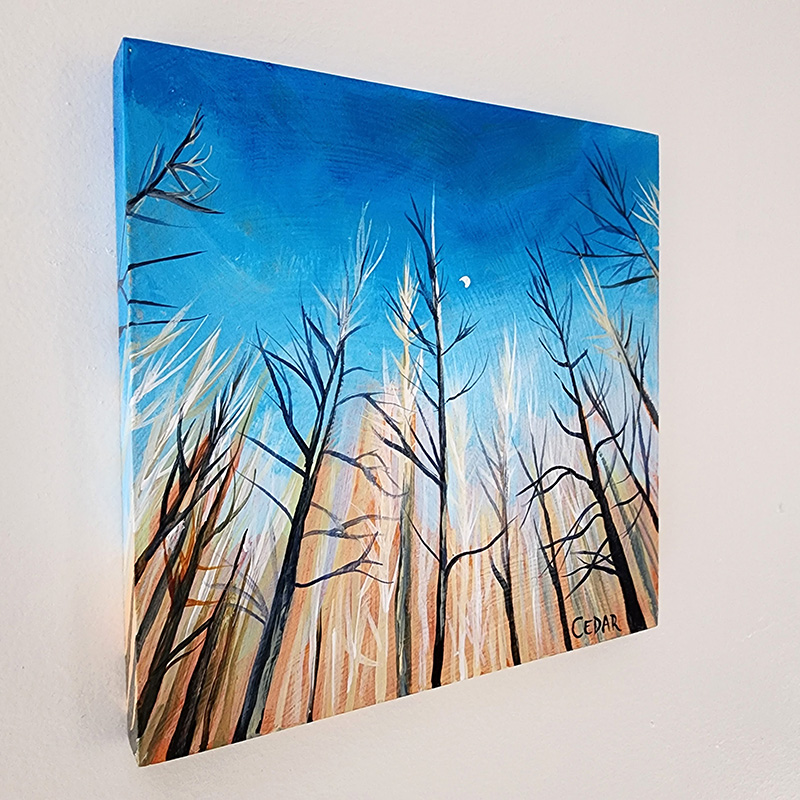 Thousand Acres is a 1,000-acre off-leash dog park at the Sandy River Delta east of Portland, Oregon. It's a magical place where dogs can romp through the woods and swim in the river to their hearts' content.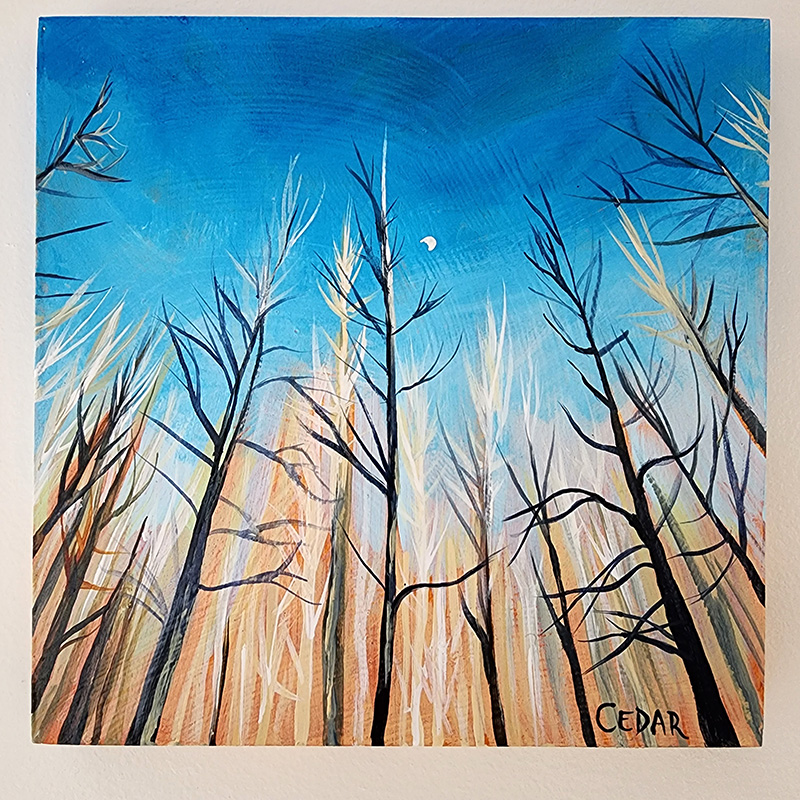 On this day, the moon was visible in a deep blue sky.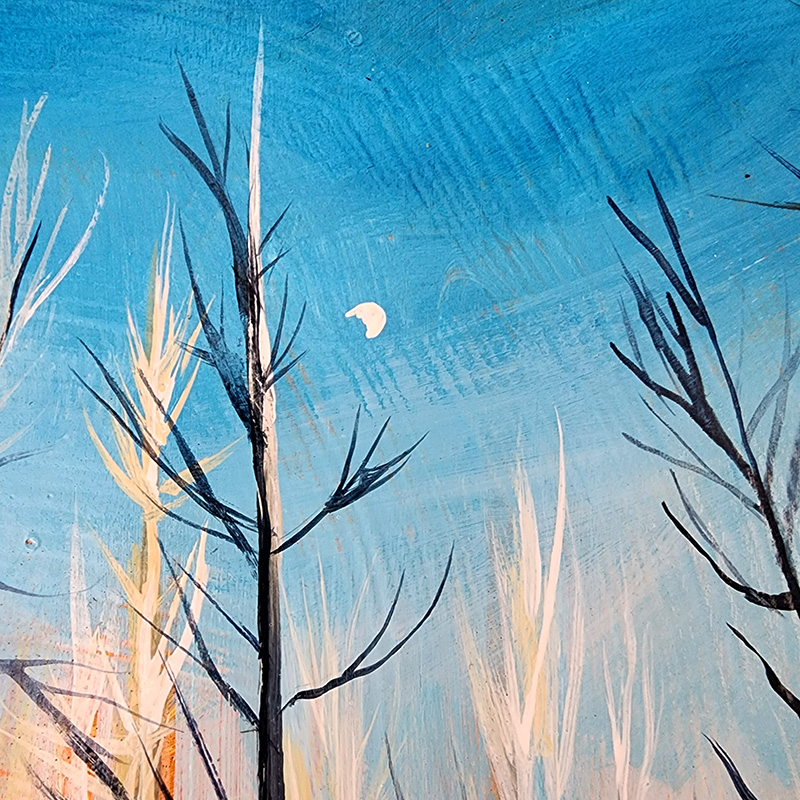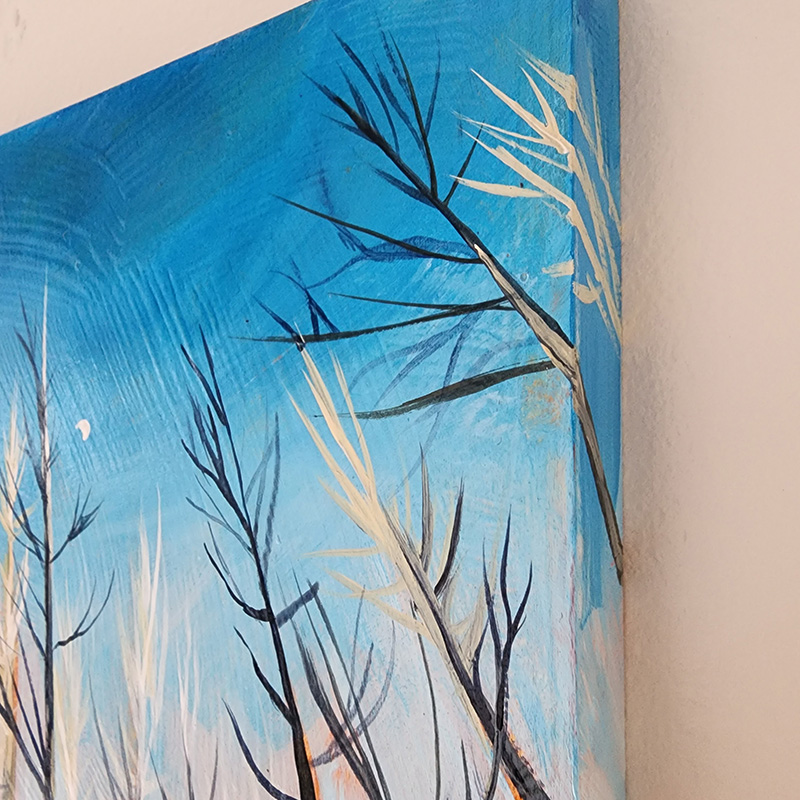 The tree trunks reached upwards together like tall spears.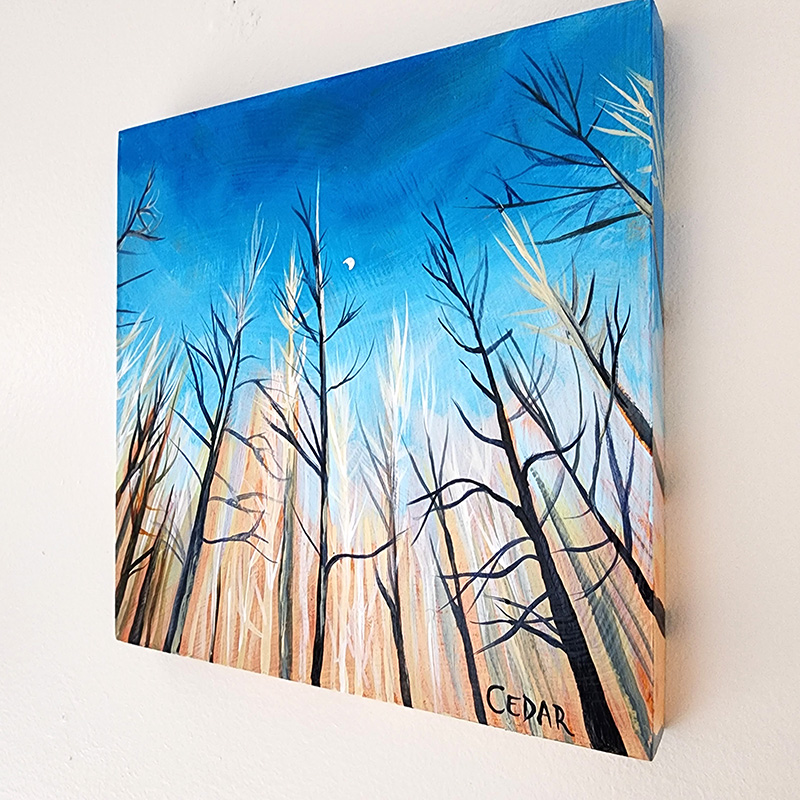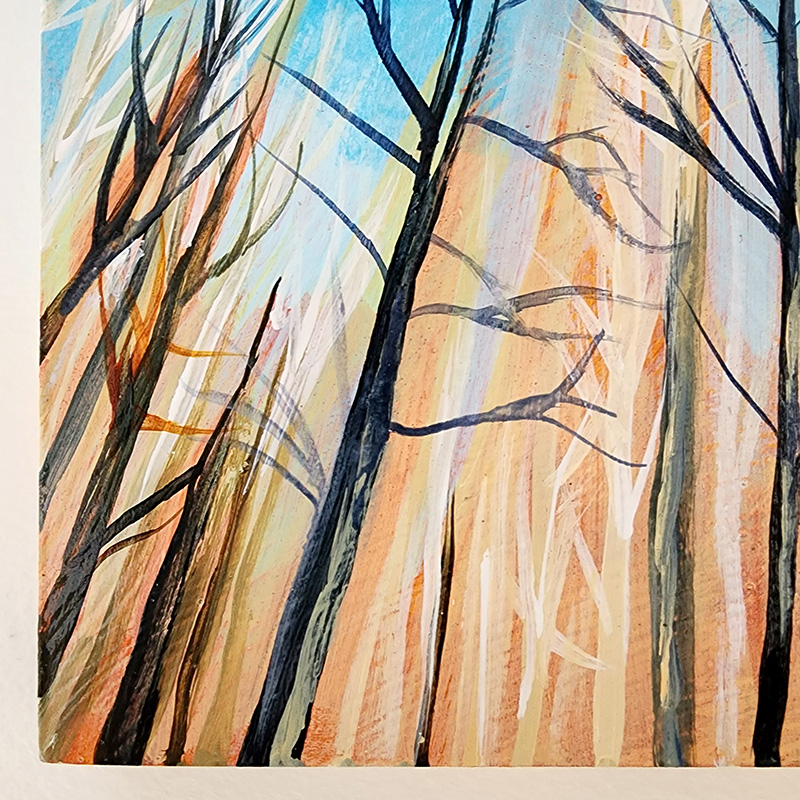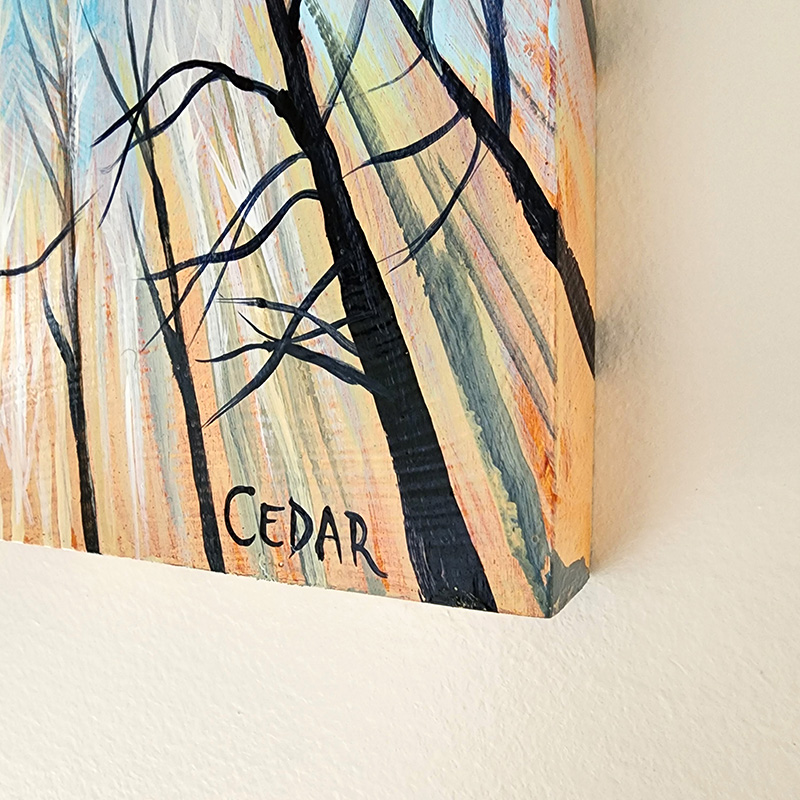 The image stuck with me!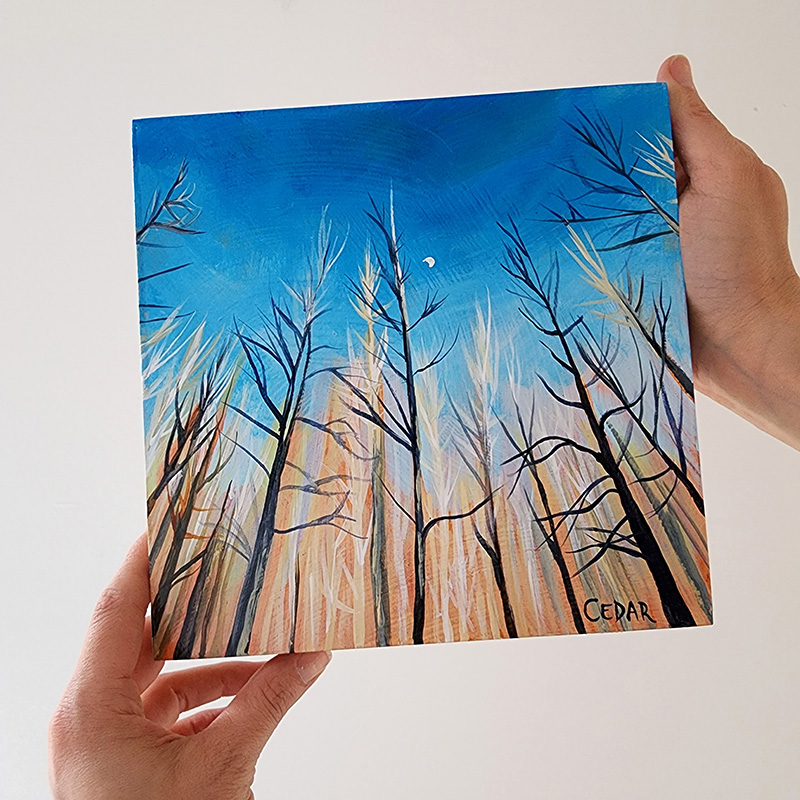 Night Walk on Mt. Tabor
"Night Walk on Mt. Tabor" is also from a local hike.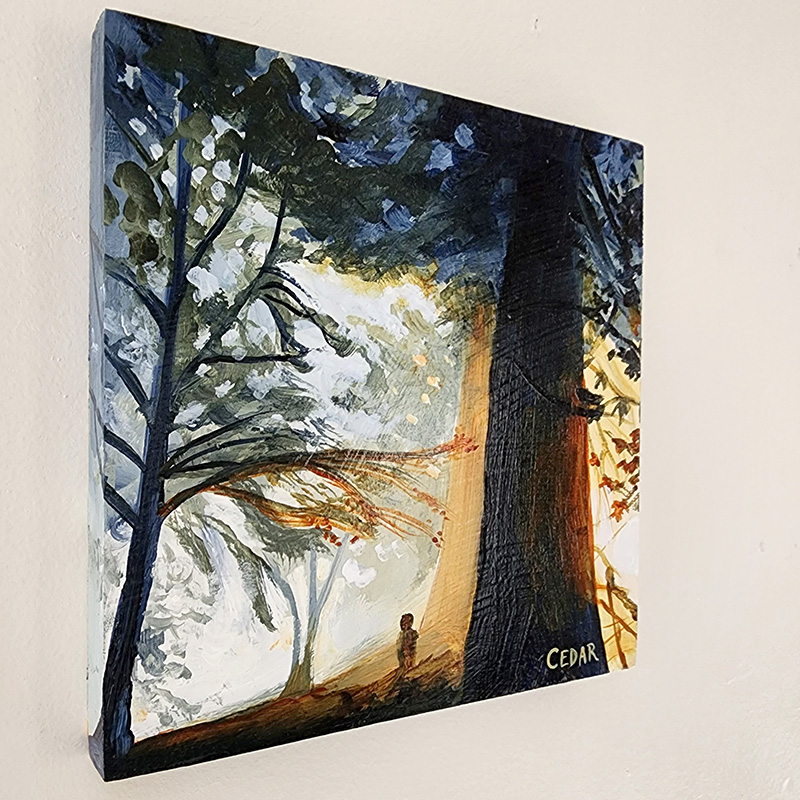 I hike on Mt. Tabor frequently, but rarely at night.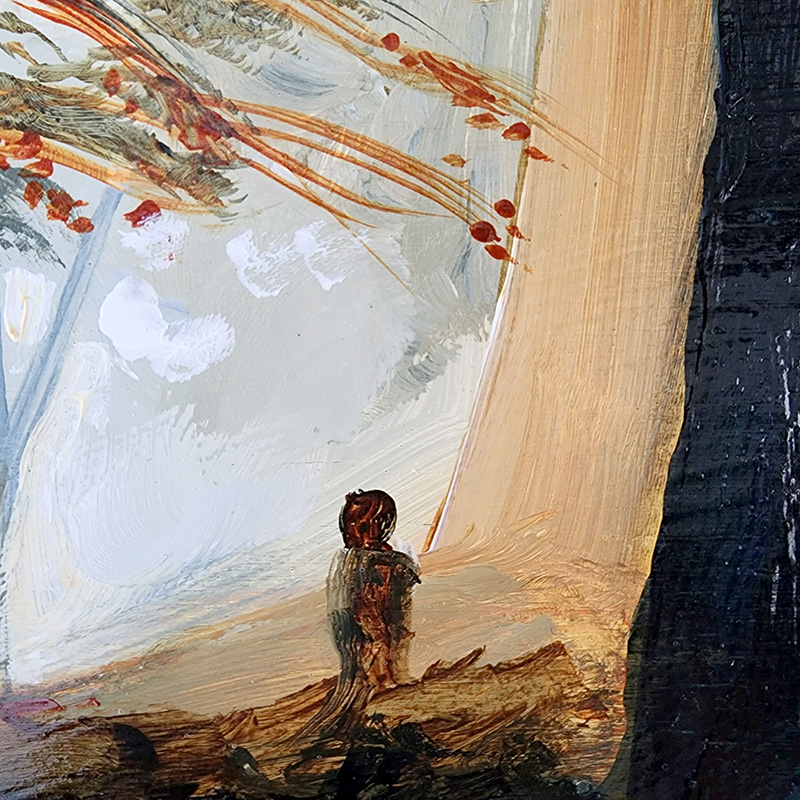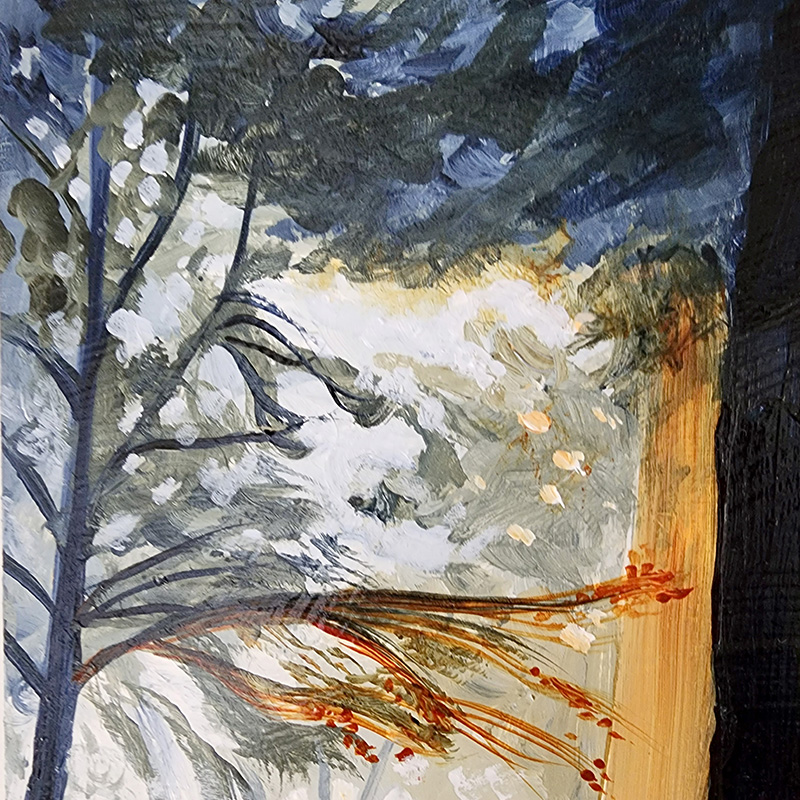 On this night, it was foggy. We went walking through the darkness.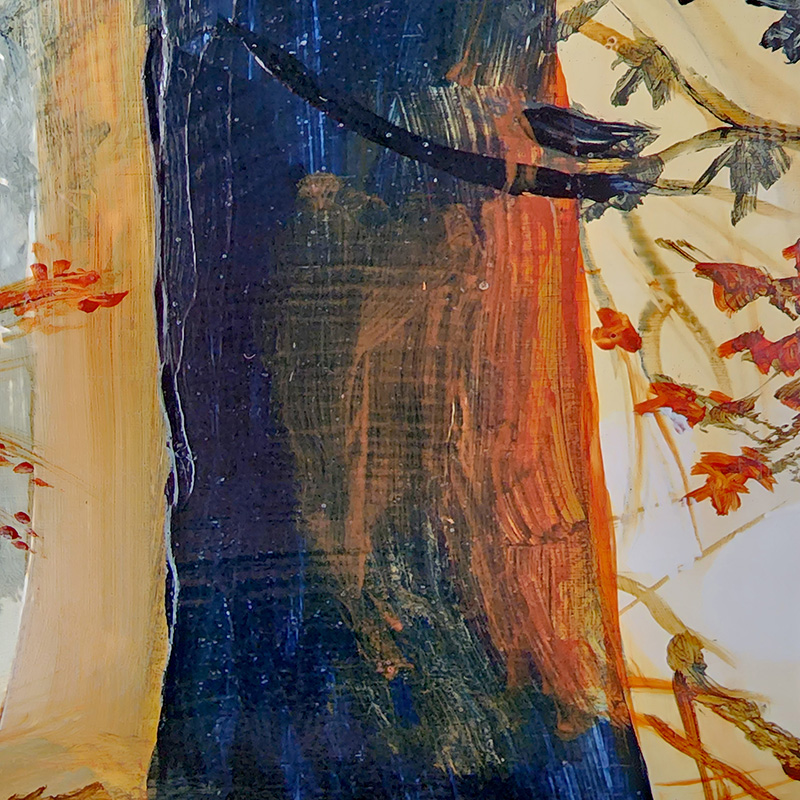 The only illumination was from the occasional street lamp in the park.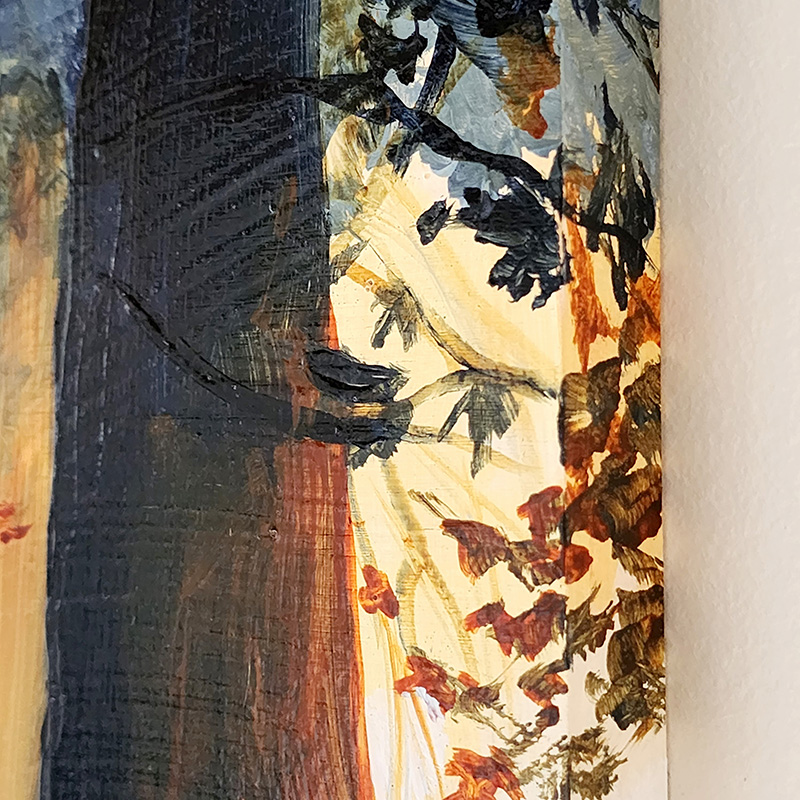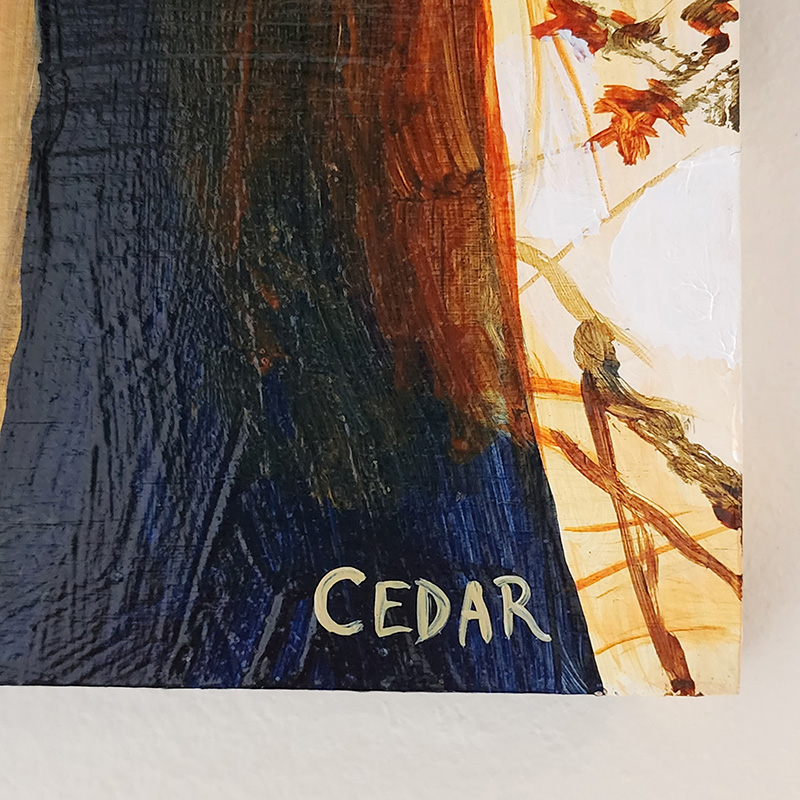 Through the misty air, a golden light glows from a lamp, showing the shapes of branches and leaves, and the dark looming forms of huge tree trunks.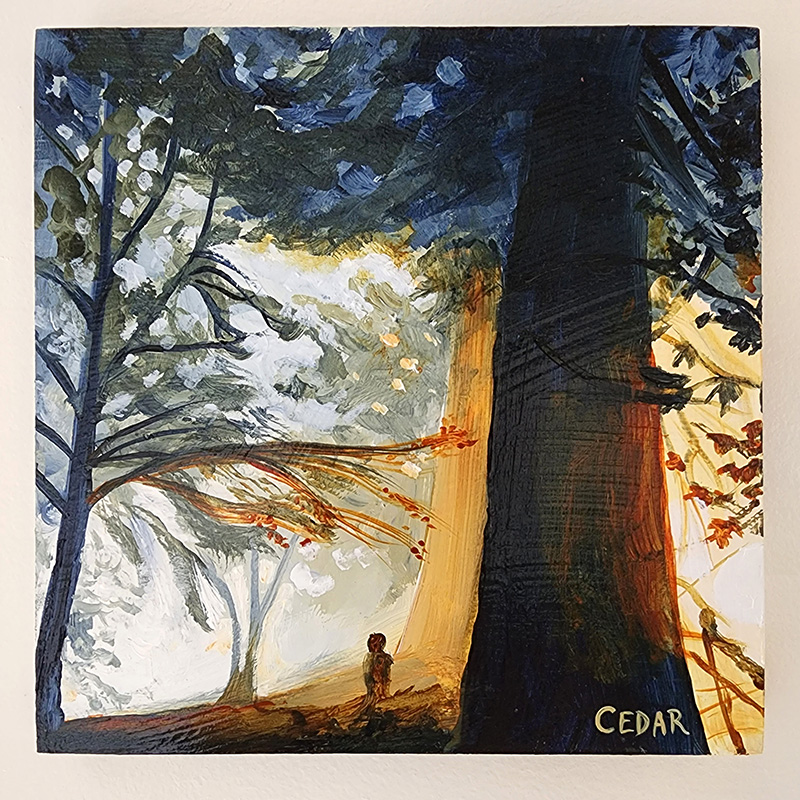 A lone figure makes his way through the scene, blending in perfectly with his surroundings, part of the moody night landscape.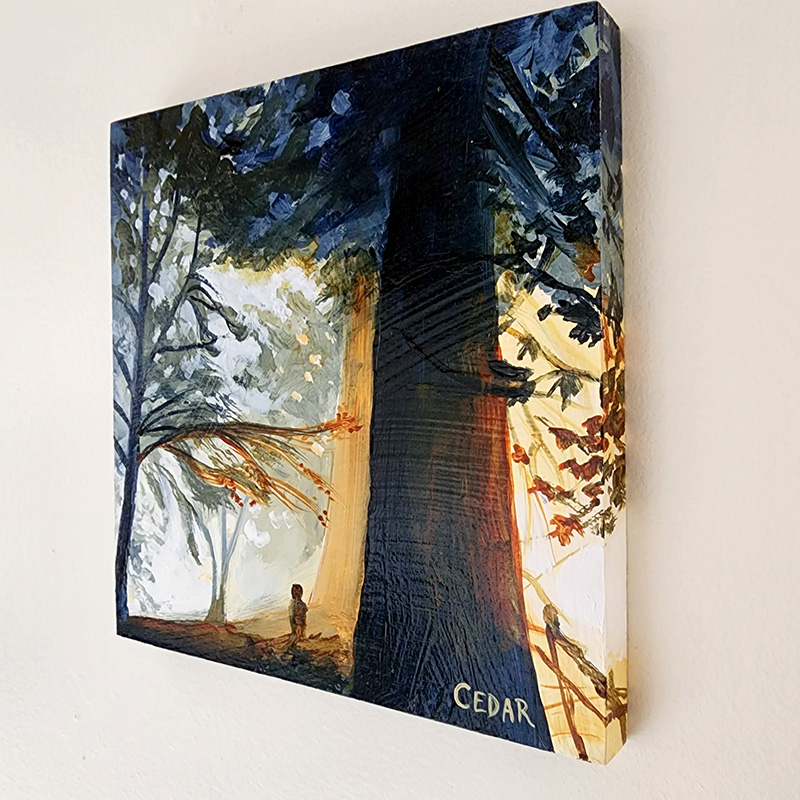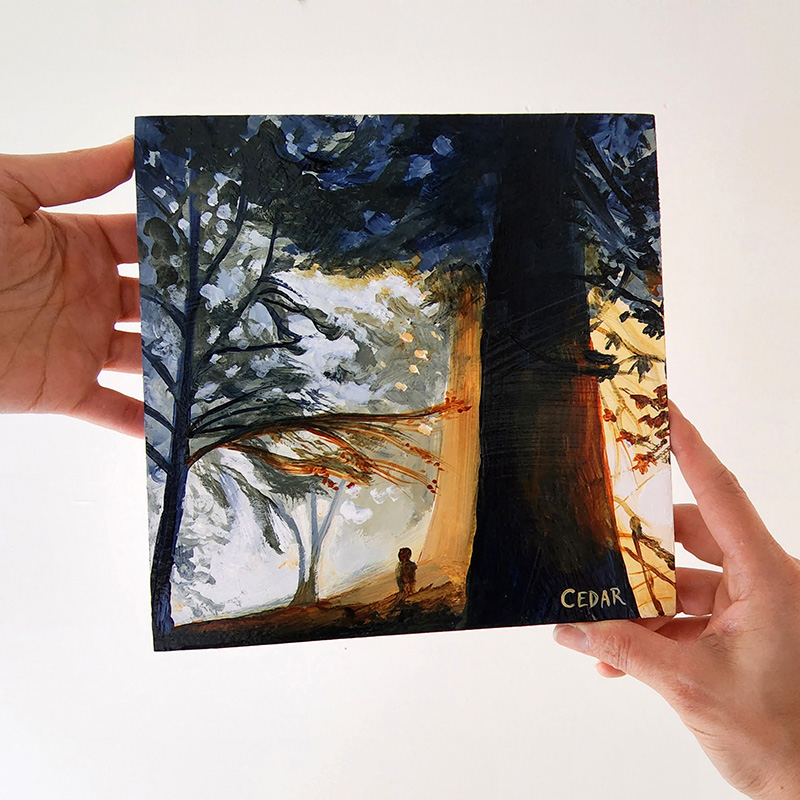 Contact me if you're interested in any of these originals or prints of these paintings.