This large-scale piece is one of my biggest projects of this spring, and in person, it is epic. It makes me feel like I'm really standing in this forest.
The painting is filled with a soft, glowing white light. I've used artistic license with the color, incorporating deep violet and magenta, yellow/gold, and an unexpected bright teal throughout.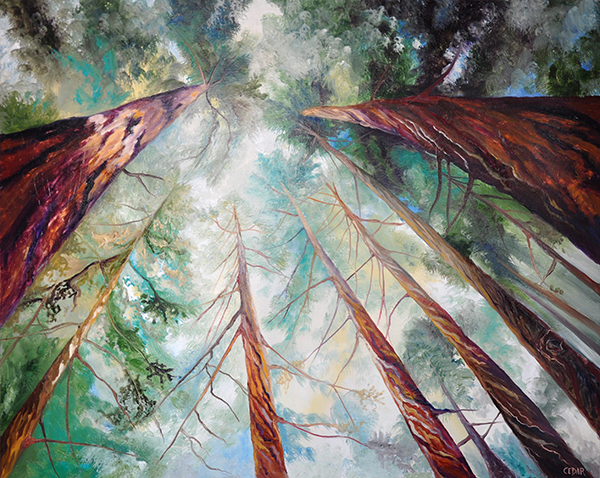 For scale: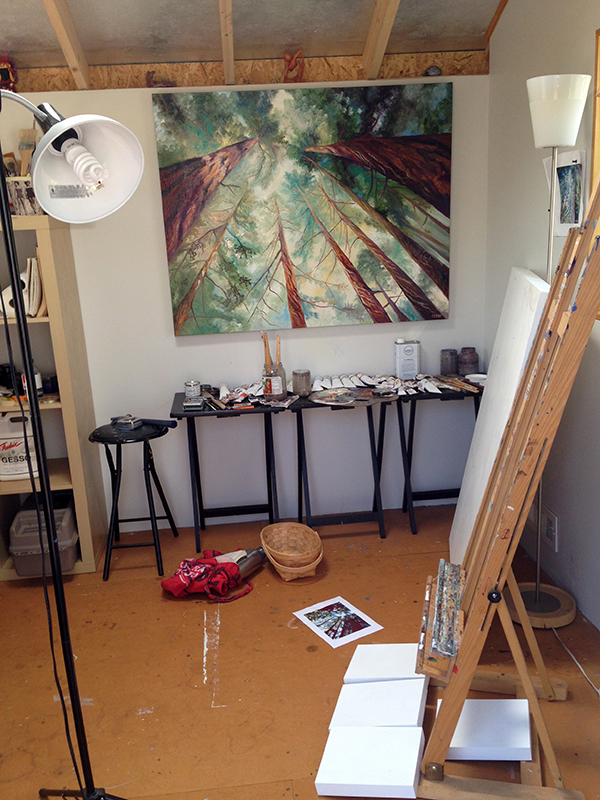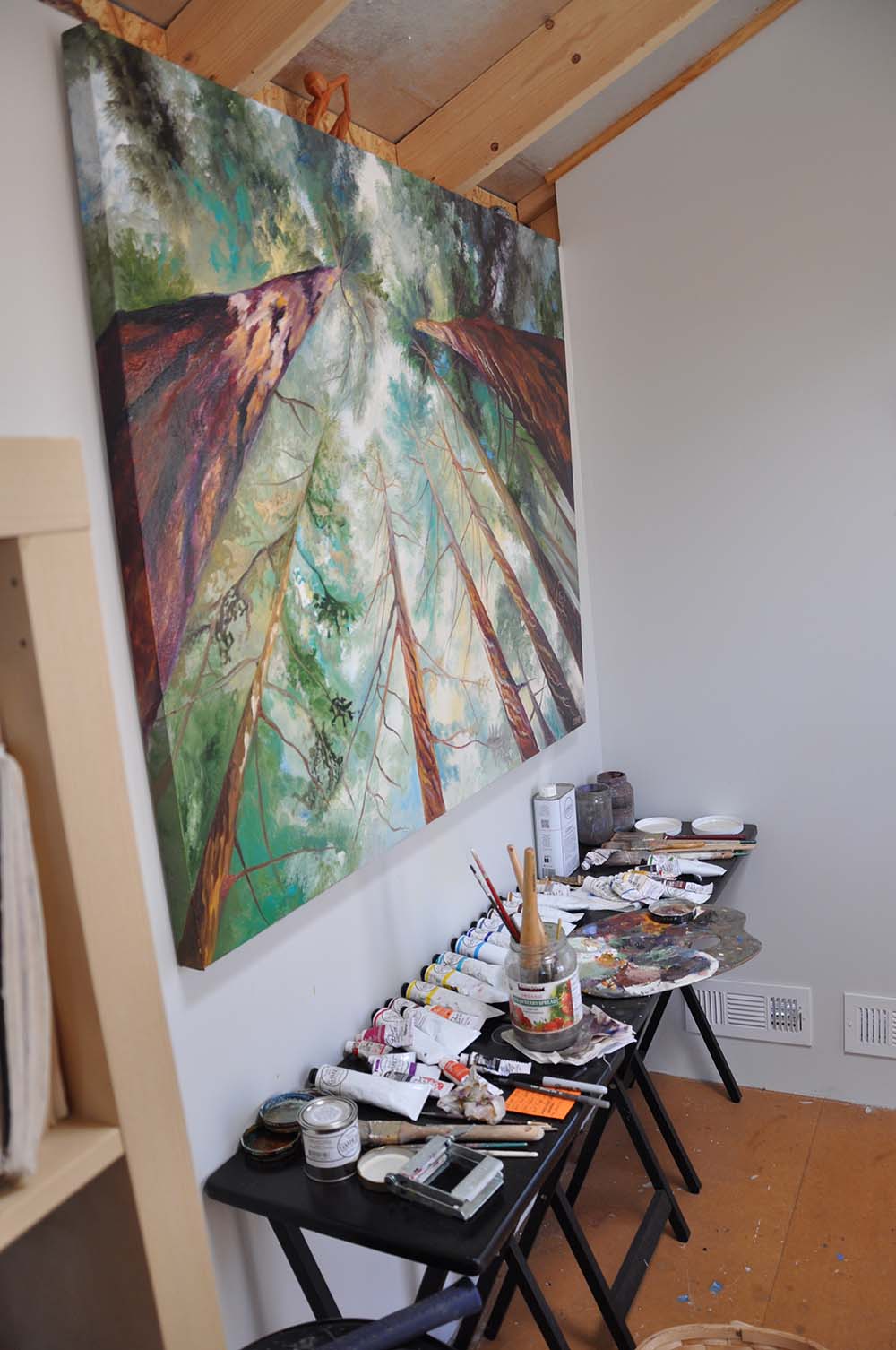 Here are a few close-up details to show the variety of color, texture, and brushwork throughout this painting. But nothing compares to seeing it in person!
The colors are bright.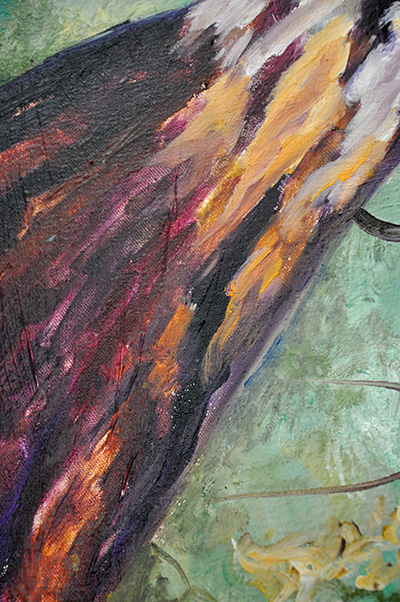 From the right angle, and depending on lighting, you can see the glossy sheen of the varnish, with the thick textures of the paint adding to the play of light across the surface.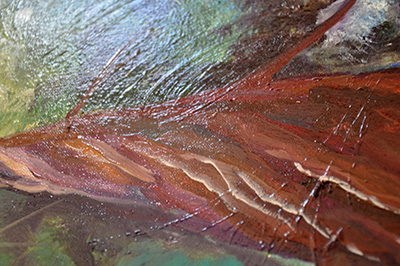 Up close, you can see thick raised lines of texture created by underlying layers of paint.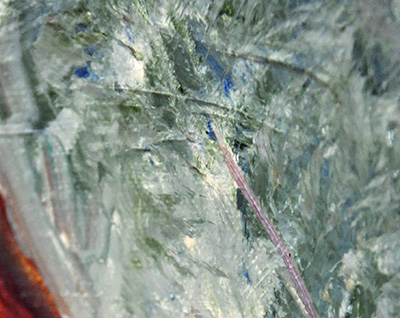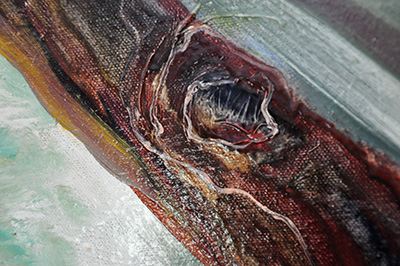 And there is an interesting variety of patterns and different kinds of brushstrokes layered throughout–from peaks and valleys of thickly applied paint to light, feathery foliage fading into the sunny, washed-out background.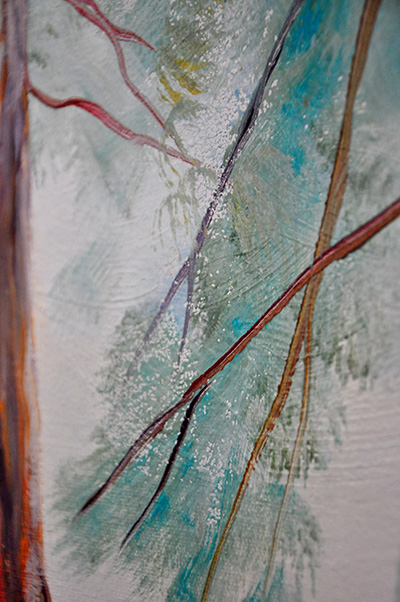 Overall it's a powerful piece of art, and one of my favorites ever!