This is a little oil study I did called "Lone Tree at Moonrise." It's part of my Tree of Life series.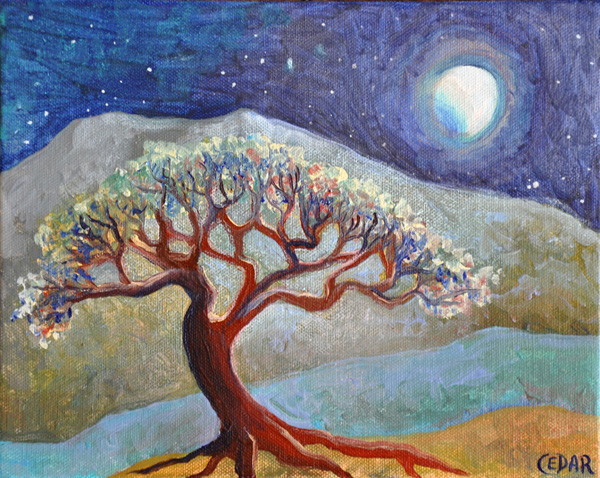 To me, this painting brings to mind the invigorating feeling of breathing in the fresh night air on a warm breeze.
The moon appears large just over the horizon, and the entire landscape is awash in milky moonlight. The healthy young tree is in bloom. The hills are inspired by the landscape surrounding my home–I didn't realize this when I was painting it, but it became obvious just now when I glanced from the painting to the hills right outside my window!
This series is far from done–I have much more exploring to do. I am loving the enchanting combination of the Tree of Life shown alongside the moon. Anyone living on Earth can appreciate these things for their simple beauty. This is why the Tree of Life, with its branches outspread in the sky and it's roots outspread in the ground, as well as the gentle glowing moon, have been such enduring symbols throughout time in all cultures.