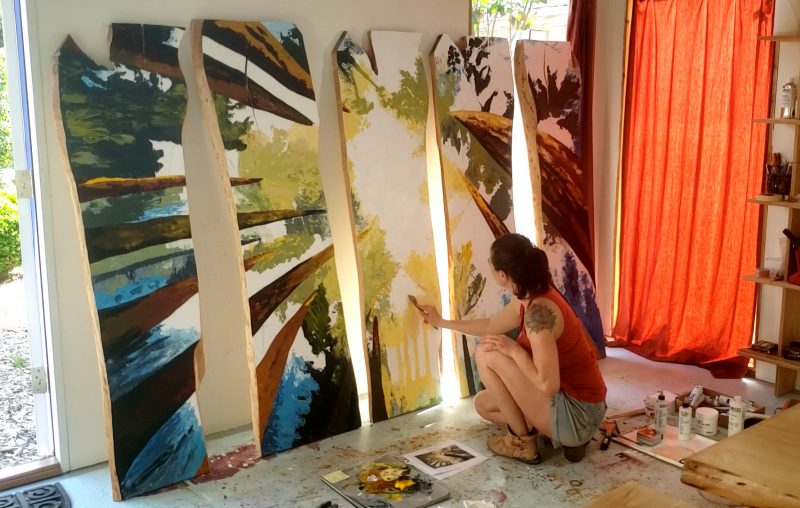 In the summer of 2020, I was commissioned by a local architecture firm and Home Forward, Portland, Oregon's housing authority, to create paintings on 14 live edge slabs to hang on all nine floors of the Williams Plaza building, a low-income housing project for senior citizens.
The slabs were cut from two large trees on the property that had to be cut down. The sustainable solution of turning the trees into art for the building lessened this loss. They will go on to fill the building with beautiful, peaceful nature images that will be enjoyed every day by the residents.
The themes of the different paintings in this body of work range from forest landscapes to various flowers and open skies. All of the imagery was inspired by past artwork that I've done.
After that project I began seeking out live edge slabs from local woodworkers to turn into art pieces.
This began my Slabs collection, a variety of paintings on the faces of live edge slabs. I often leave the most beautiful features of the wood grain exposed, working the natural details of the wood into the designs of the artwork.
Watch time lapse videos of the creation of some of this body of work!