So, here's the story with my Sunflower paintings. I've made 26 in this series, and as of a few weeks ago, all 26 have been sold! More recently, they've been selling very quickly, and now I have people waiting for new ones to be completed.
I have 2 pre-sold to a Utah art gallery, 6 more pre-sold to a client of my North Carolina gallery, and 9 more promised to them so they'll have something to display in the coming months.
Wish me luck on the sunflower-oil-painting marathon I'm about to undertake! (Now is not a good time for the muse to desert me.)
Here are 2 new ones I've just completed! Both are 16″ x 16″, Oil on Hardboard Panels.
Lemon Eclair II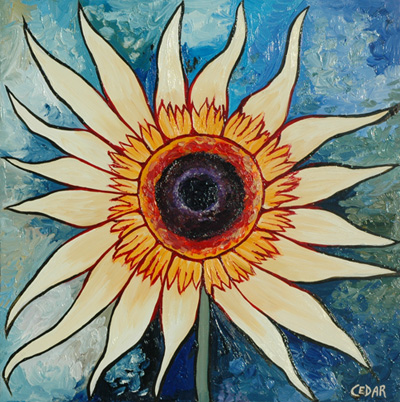 Lemon Eclair III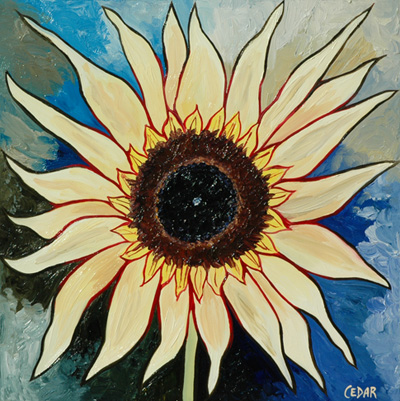 Like all of my Sunflower paintings, the edges of each panel are 1.5″ deep, with the painting continuing onto the edges.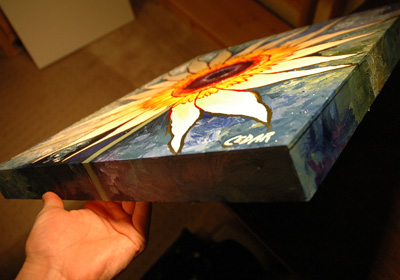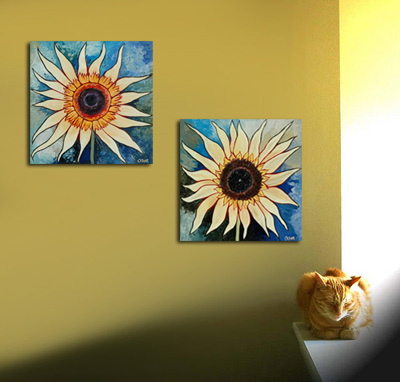 I'm dreaming of what kind of sunflowers are coming next. Time for me to get cracking!