Here is "Grounded," one of the, was 13, but I believe now 10, paintings still unsold and on display in my current show up at Art Tradition Gallery in Escondido until January 11th. I will be delivering a few more small paintings to the gallery next month as well.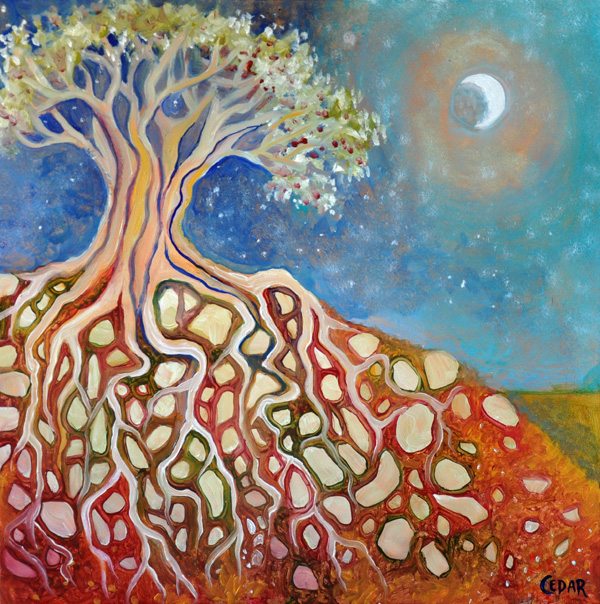 I love the colors in this painting–a palette I've decided to stick with for a little while as I expand my Tree of Life series.
The deep roots I've been painting over and over lately are inspiring to me, symbolic of many things–being plugged into the universe, fully experiencing life, being fully present in your body and in the present moment, holding onto and honoring our personal histories, our families, where we came from.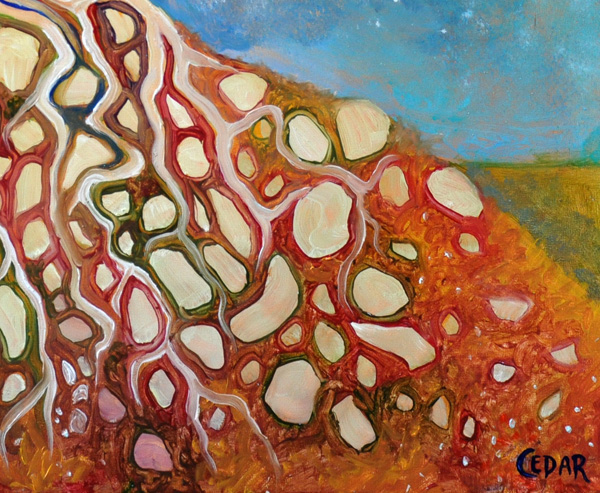 At the same time the part of the tree above ground, as it reaches into the night air, towards the stars, feeling the breeze, can represent imagination, desire, reaching and dreaming towards the future, our spiritual side, our abstract side, our ability to create our own reality, our own futures, our own new traditions and values.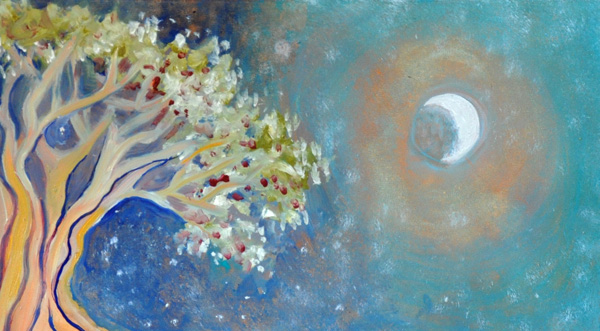 The full human experience has both–to be balanced, we must be both grounded–in our bodies, honoring and celebrating our roots, and airy, for lack of a better word–active in our minds, experiencing emotions and non-physical connections to others and to all of life.